Really, truly think about it... can you answer this question?
Seems silly, and maybe it doesn't matter that much in the grand scheme of things. However, there is tons of confusion surrounding these two everyday terms, and believe it or not, blinds and shades are not one in the same. When you begin your quest for the perfect window treatment, having a basic knowledge of the differences will allow you to quickly and painlessly find your window treatment soul mate.
Blinds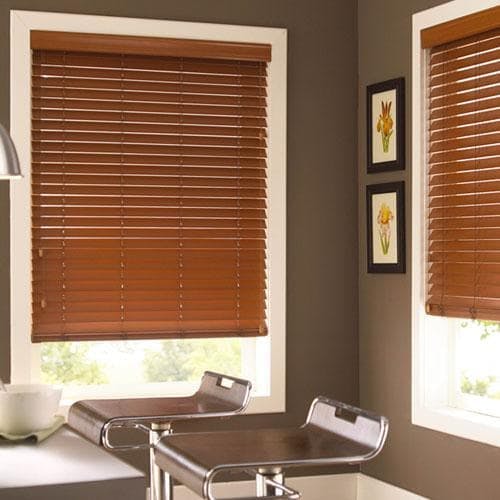 2 Inch Fauxwood Economy Blinds
A blind typically has slats, also known as louvers, that rotate back and forth to control light and privacy. A blind can be completely lowered, yet still allow light to come through. You might sometimes hear a shutter referred to as a blind, or shutter blind, because it has louvers, though shutters are different.
The most popular and top-rated blinds are the 2 Inch Economy Fauxwood Blinds (with over 1,377 customer reviews, and 4.7/5 star rating) and the 2 Inch Deluxe Wood Blinds (over 1,049 reviews, 4.7/5 rating).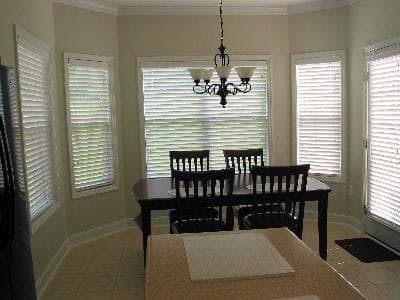 Customer Photo of 2 Inch Economy Fauxwood Blinds
Customer "Alabama" (customer photo above) purchased the 2 Inch Economy Fauxwood Blinds and had this to say:
"We recently moved into a new five-bedroom home with a lot of windows, and one of the restrictions that exists in the development is that window treatments that are visible from the street must be white or off-white. Blinds are the window treatment of choice by everyone in the development to meet this requirement. All I knew about blinds was that the builder had an inflated price if they are bought through him. Thanks to a very knowledgeable and very helpful representative at Blinds.com, I learned a lot about blinds and saved a lot of money. The blinds were accurately sized and marked by Blinds.com, and installation was not a problem."
Shades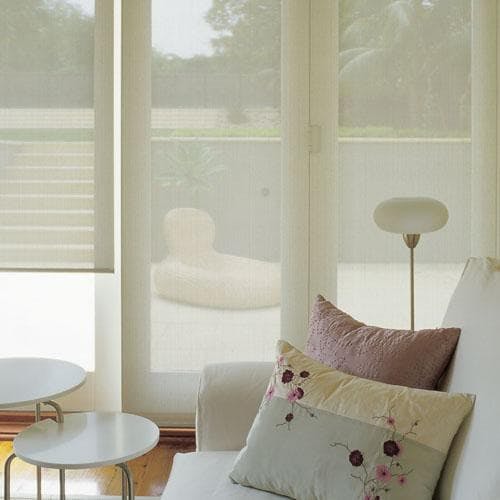 Blinds.com Sheerweave Solar Shade
A shade is generally one piece of material that raises and lowers, but does not have moveable slats. Shades are the preferred insulators.
Blinds used to be the preferred method for people wanting maximum control over light. In recent years, the top down/bottom up shades have become more popular. Top Down shades allows you to lower the top of the shade, letting a lot or a little light in, without giving up your privacy.
As far as shades go, the most purchased and reviewed product is the 3/8 Inch Double Cell Light Filtering Shade (with over 1176 reviews, 4.6/5 rating) and the Blinds.com 3/8" Double Cell Blackout Cellular Shade (with over 230 reviews, 4.5/6 rating).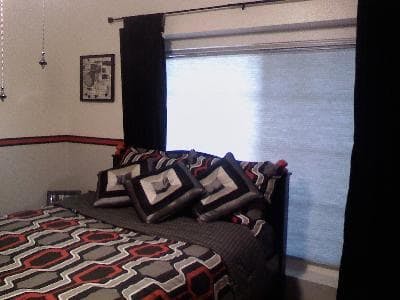 Customer Photo of 3/8 Inch Double Cell Light Filtering Shade
"You can't beat the price for the cordless cellular shades. They were easy to install. I did it with one hand in a cast! They look great and the quality is wonderful. They make my son's bedroom look so nice and it definitely keeps his room cooler. I know I will be saving money on my electric bill this summer."
Have more questions about the differences between blinds and shades? Email us at CustomerService@Blinds.com or leave questions below.