When thinking about curb appeal, most people focus on things like landscaping, paint colors, or installing a new mailbox. But, one overlooked detail may be ruining your look - mismatched window treatments.
When I bought my 1970s fixer upper, the first thing I did was rip down red drapes that the previous owner had hung. These drapes were only in two windows, so they stuck out like a sore thumb and clashed terribly with the blue house color.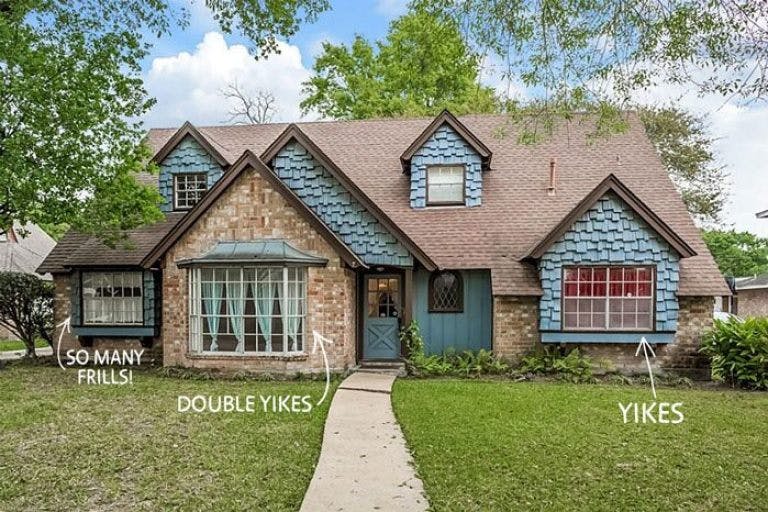 At Blinds.com, our sales team aptly refers to a home with multi-colored window treatments as "skittles windows" - and not in a delicious movie theater snack kind of way.
You may be wondering - Do I have to make all my windows match so my home looks good from the outside, rather than coordinating with the décor inside each room? Don't worry, we've got an easy solution that'll give you the best of both worlds.
How To Create Curb Appeal With Window Coverings
1. White to the Street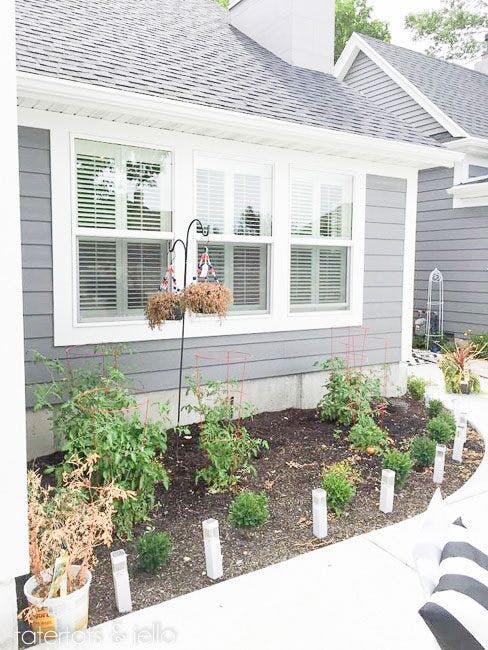 If you're not sure where to start when choosing window treatments, there is one rule that won't lead you wrong - go white to the street side. Many homeowner's associations require that all street-facing window treatments be white, and for good reason. This is an easy way to avoid the mismatched, "Skittles" look.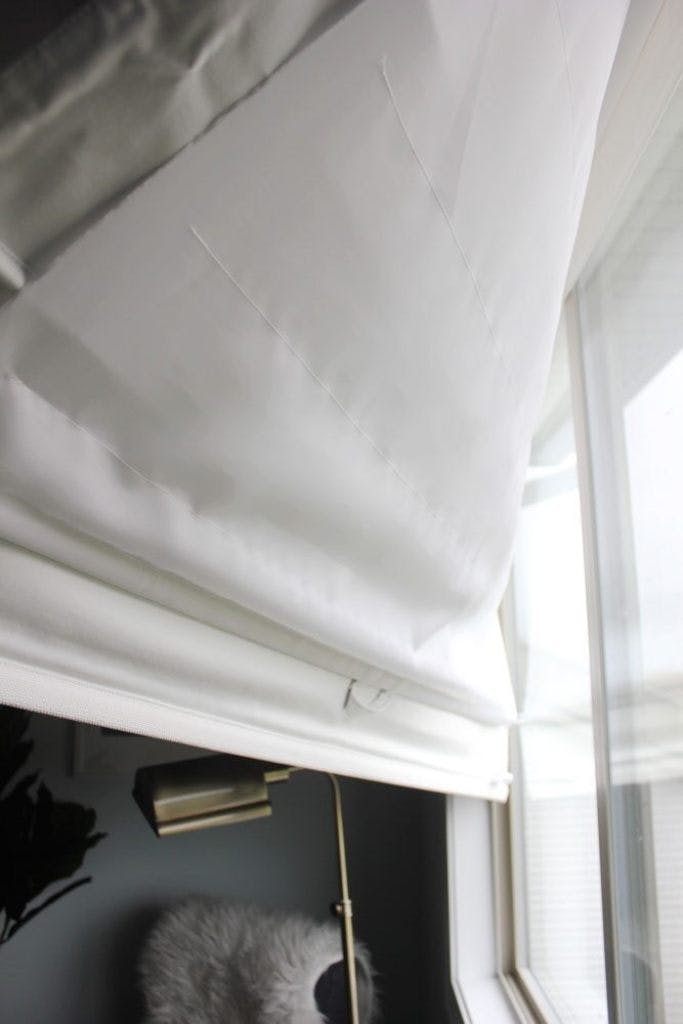 You can achieve this by choosing an all-white window treatment or fabric shades or shutters with a white lining or reverse color.
Note: Adding a lining to fabric window treatments is a good rule beyond curb appeal as it protects the main fabric from sun damage and gives your treatment a more high-end weight. The exception to this rule is some sheer woven wood shades and sheer curtains which need to be unlined to allow light in.
If you want to mix up window treatment styles between rooms, (see tip 3) keeping them all white on the back will still give your exterior some uniformity.
White to the street options:
2. Choose Matching Treatments
If you're not too fussy about your décor, make choosing window treatments easy and pick one matching style for the whole house. Or at least for all of the windows that face the street.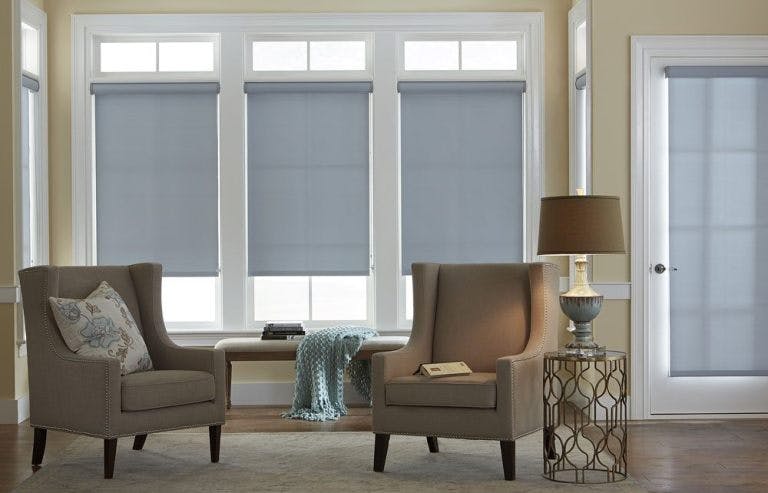 A variation of this can be to match the treatments by floor. An example would be curtains or drapes for the first floor and wood blinds for the second floor, all in white.
3. Hack a Matching Look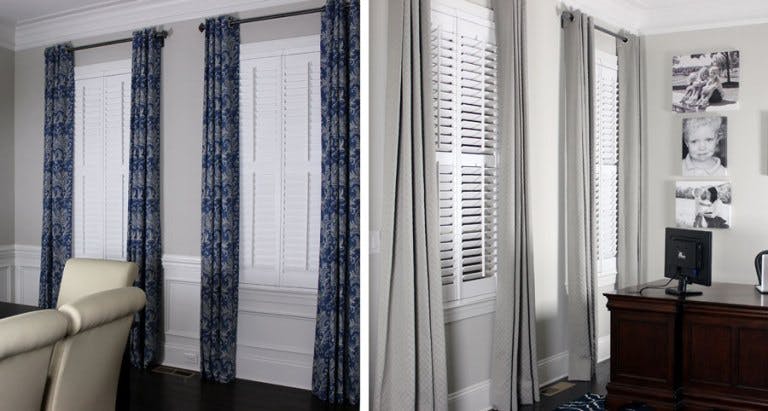 If you do want to give each room a unique window treatment to suit its décor, there are a few ways you can achieve this without losing uniformity to the street.
4. Keep Positions Uniform
An extra touch to make your home look symmetrical and visually pleasing is to match the position of all treatments across the front of your house. For example, all shades lowered to halfway, all drapes pulled back to the same position, or all shutters tilted open halfway. If one window is different from the rest, it'll stick out.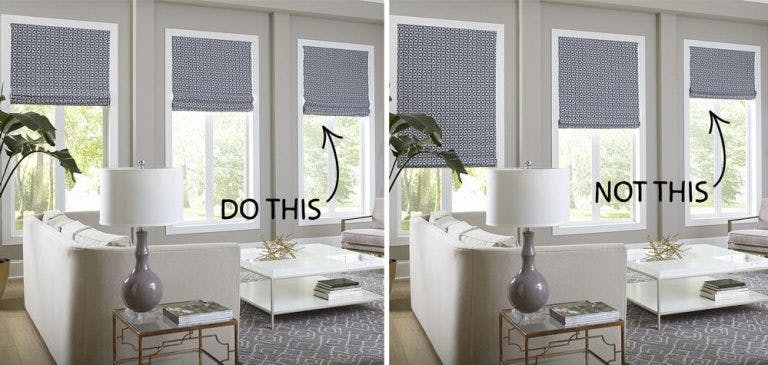 Of course, you can adjust your treatments inside as needed, but it's good to go through the house and "reset" the look to your regular positioning once per week or so.
Some of you may not be committed enough to maintain this look all the time, but it can be good to remember if you're photographing your house or want to give your home a nice look for a party or event.
5. Coordinate With Other Exterior Features
There are a few exceptions to the white-to-the-street rule. Some customers with wood exteriors, like a log cabin or rustic-style home, don't want blocks of white standing out in their façade. In that case, we recommend wood blinds, faux wood blinds or plantation shutters in a stain that matches your woodwork. Be sure to order free samples to be sure the stain doesn't clash.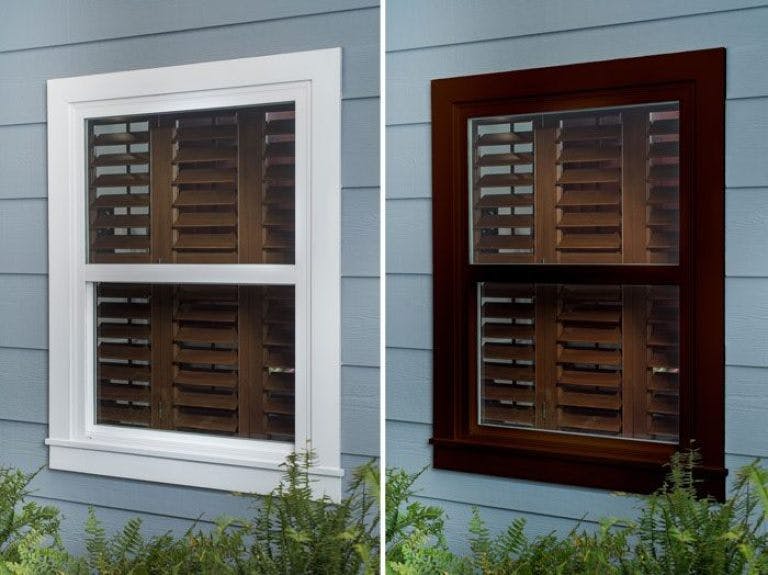 Wood treatments can also be a better choice for homes with stained wood or oil-rubbed bronze windows. (See above) White treatments can make dark mullions stand out in a way that some people prefer to avoid. Other homeowners want treatments that coordinate with the tones of their brick, siding, exterior shutters or a stained door.
For anyone choosing a non-white street facing look, we encourage them to stick to wood tones that coordinate with the house, or choosing a light colored neutral like tan or grey.
The Best Window Treatments for Curb Appeal
With these guidelines in mind, it's also important to know that some window treatments look better from the outside than others. If you have your heart set on a style that isn't recommended here, don't panic. You may just want to think twice about using it on the front of your house or try a layering technique to give a uniform look to the street.
There's no better choice for a polished first impression that Plantation Shutters. They give a high-end appearance, are a classic look that'll never go out of style, and they'll add to your resale value. White is the traditional choice, but they're also available in wood stains.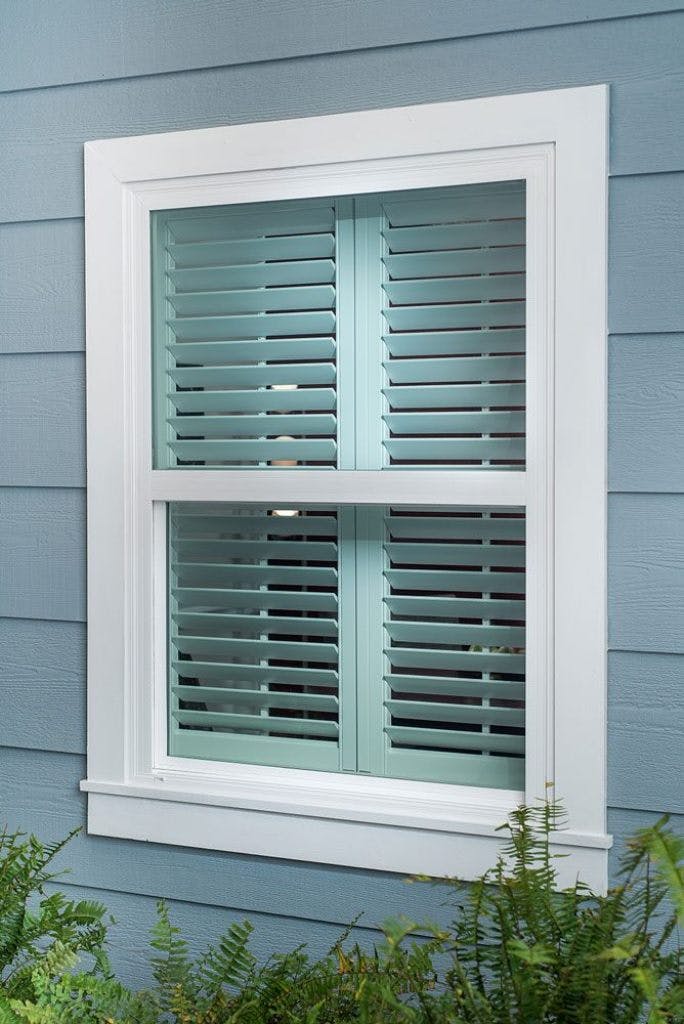 If you love the look of shutters, but aren't quite ready to make the investment, 2 inch blinds are an economical alternative. You'll get the same traditional style with easy operation.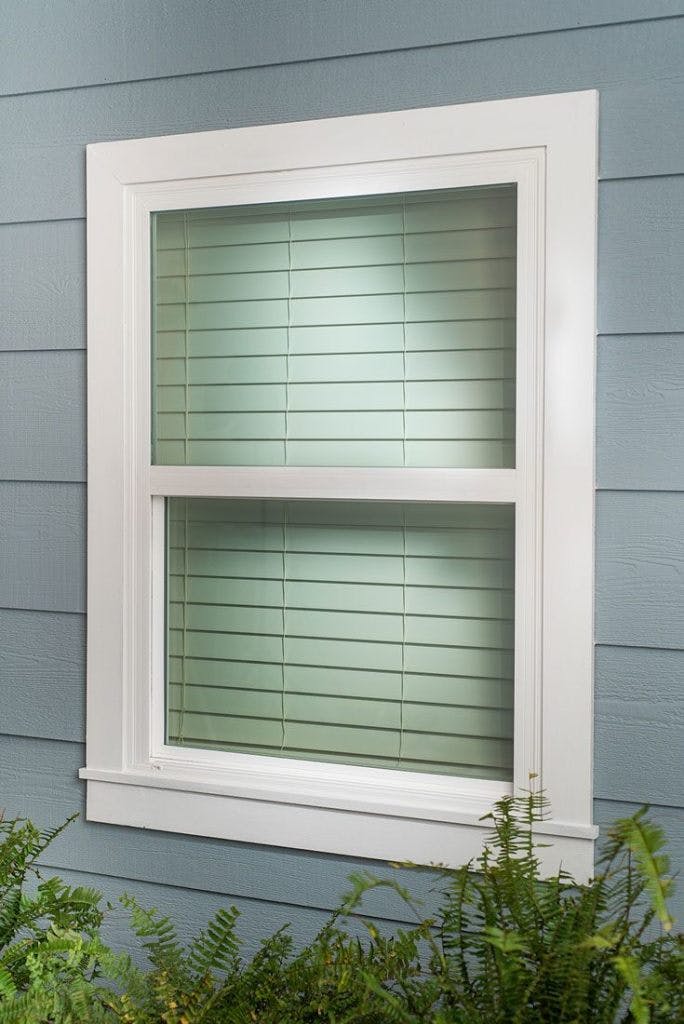 If you want a completely clean look to the street, there's nothing better than roller shades. They cover windows with one solid piece of fabric that'll never be rumpled or uneven.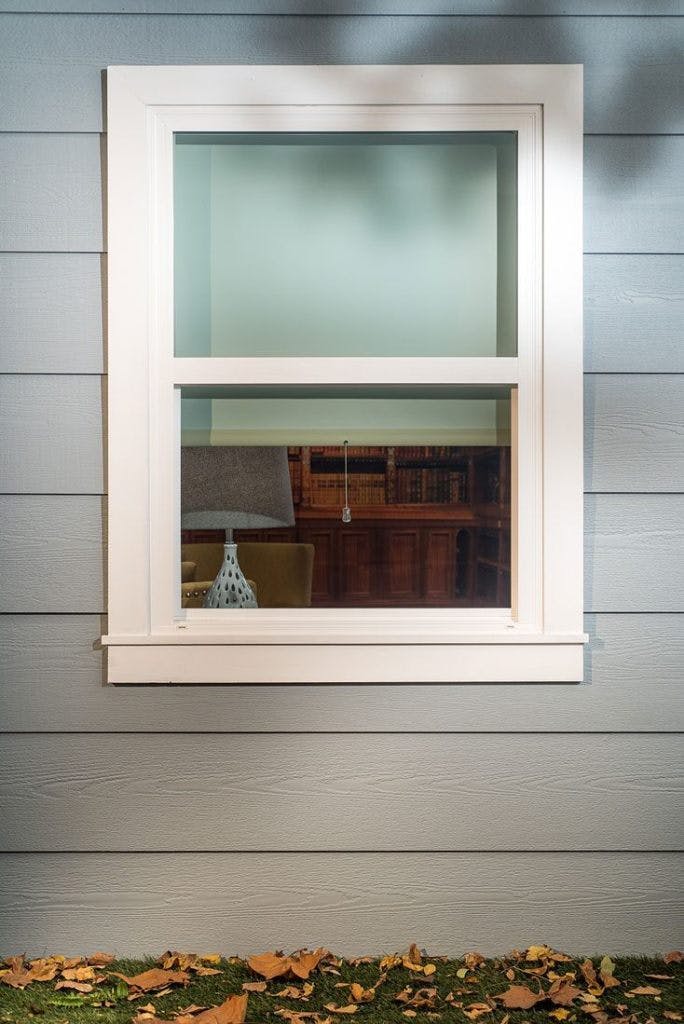 You can customize the light control needs of each room by choosing between blackout and light filtering fabrics in a matching color. Almost all Blinds.com Roller Shade fabrics are white to the street, but be sure to order samples before you place your order to be sure.
If your style is more modern and minimalist, roller shades alone may be enough. However, if your home is more traditional, you may want to layer curtains on top.
Like Roller Shades, Cellular Shades give you a clean look to the street. Almost all Blinds.com Cellular shades are made with a white back layer. They're a great choice if you want to mix up colors by room but keep a uniform look from the outside.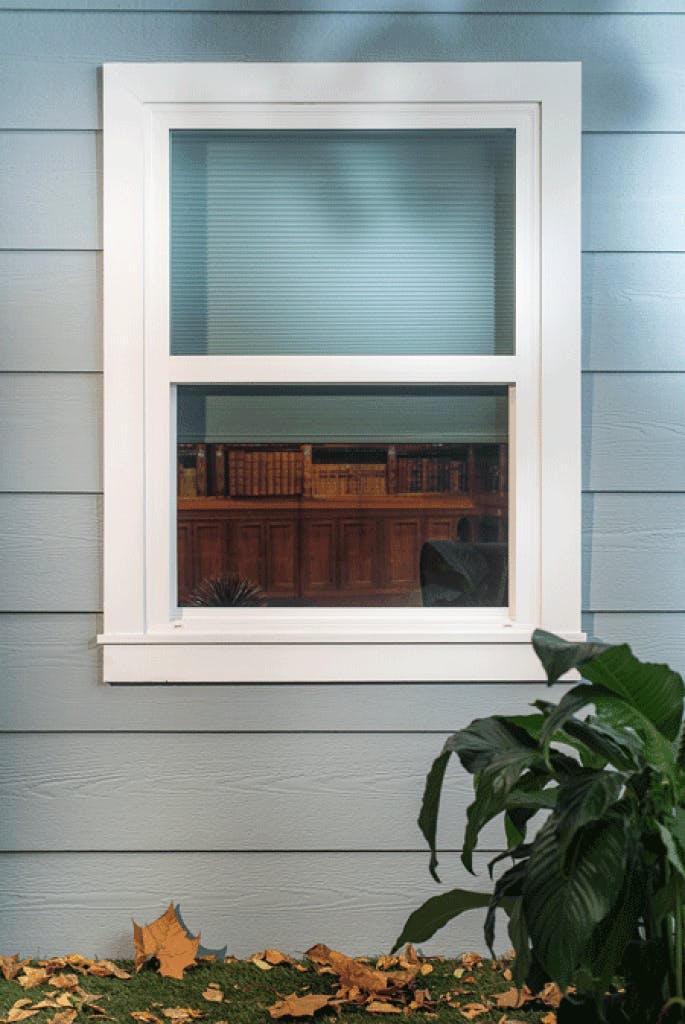 If you choose a Top-Down/Bottom-Up lift (we highly recommend this convenient option!) be sure to keep shades adjusted to the same level across the front of your home, or at least by room, to avoid a jagged look.
Traditional Sheer Shades or Dual Sheer Shades are both a fantastic choice for exterior style. The large slats give you the clean look of shutters, and the softness of fabric. If you can't decide between blinds and shades, these are truly the best of both worlds.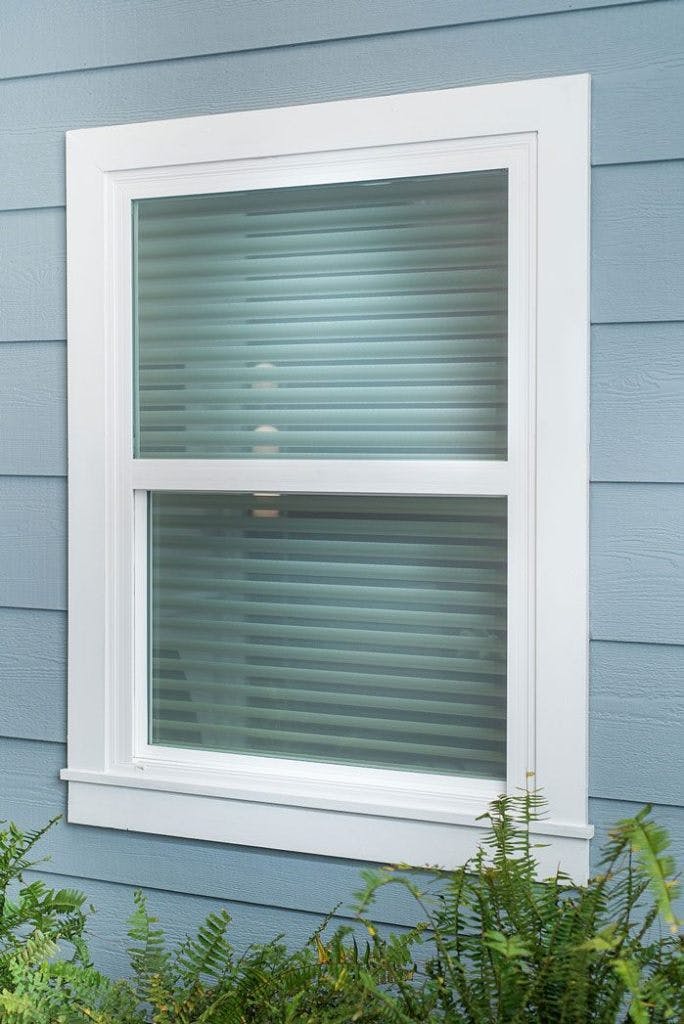 Draperies give your windows a classic look, but can be fussy to keep looking uniform. Curtains are typically a secondary treatment. As such, we recommend that you layer one of the other options listed above behind them. This will allow you to adjust your treatments and not have to worry about moving them back to look uniform all the time.
Plus, some curtains can look rumpled and uneven in windows. If you're sticking with drapes alone, be sure that you steam the lining as well as the front when you install them for a clean look outside.
Window Treatments Not Recommended for Curb Appeal
Roman Shades are one of our favorite styles, but with cords and rumpled fabric shown on the back, they're not the best choice for the front of your house. Save them for windows on the side or back of your home.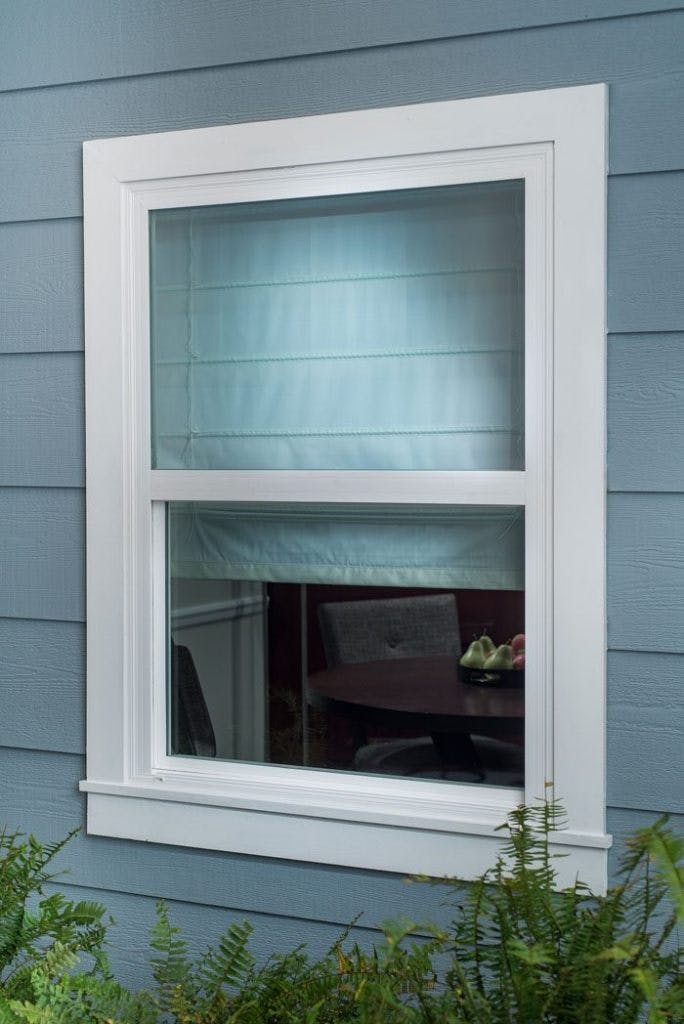 Or if this doesn't bother you too much, just make sure that you choose white liners for all your shades.
Like Roman Shades, Woven Wood Shades have cords that are exposed to the back and can distract from a clean look.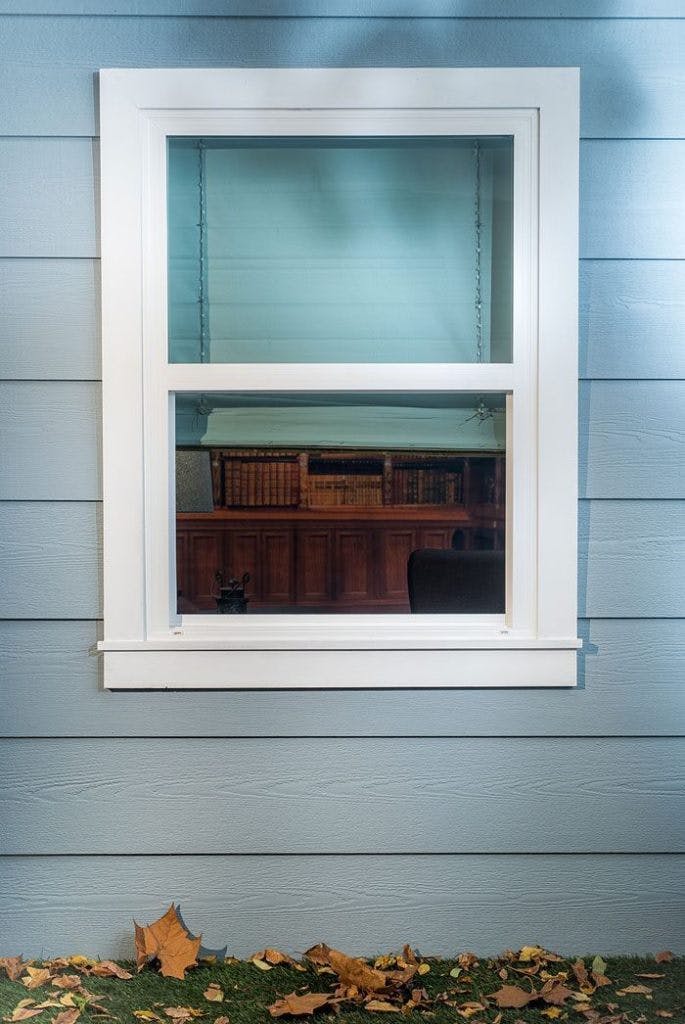 All of the small slats running across your window can make your windows look too busy. Stick to a larger slat blind for the front of your home and save mini blinds for utilitarian spaces that need lots of durability.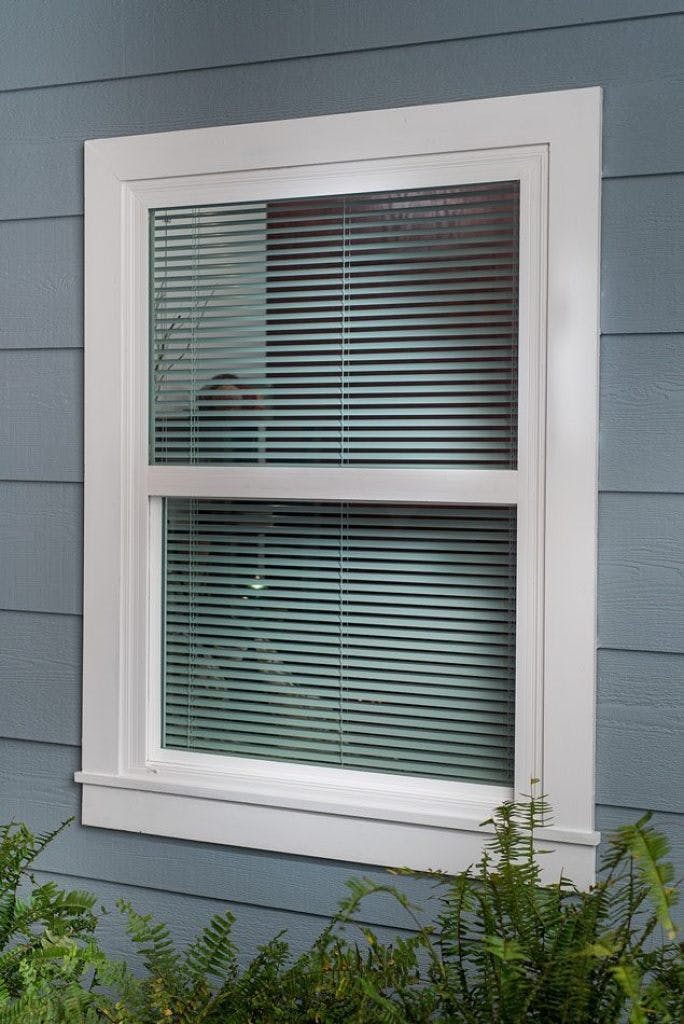 As much as we want our customers to keep the exterior look in mind when choosing window treatments, the interior look always takes precedence. Be sure to create a look you love in the spaces where you will see it every day and let the look that passers-by see come second.
More Questions?
Reach out to us on Twitter @BlindsDotCom or speak to one of our friendly experts at 800-505-1905.