AXIS Gear transforms your existing beaded chain roller shades into motorized ones. This product requires a smartphone app to operate.
Read More.
Estimated Ship Date:

04/20/2021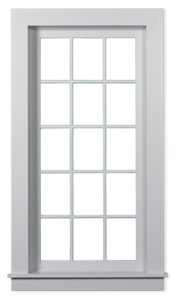 Roll over image to zoom in
Sample orders are limited at this time and should be available for this product soon!
Description
AXIS Gear is an affordable and easy way to motorize your window shades. Using beautiful design and innovative software, Gear is a smart device that lets you easily control and schedule when your shades open and close, making your home more comfortable and secure. You'll never have to touch your window shades again.
Install Time: 5 Minutes
Considerations
The easiest and best way to automate your existing window blinds, shades.
Gear is compatible with any window shade/blind that has a beaded chain (plastic or metal).
Control your new smart blinds directly with the free smartphone app or its intuitive Touch Strip controls. Whether you want to move your blinds from your bed, your couch or with one touch on Gear, you can.
Make your blinds work for you by setting custom schedules/timers throughout the day, week and month. Whether you want people to think you are home (security), you want to block out the heat (save energy), let in sunlight (save on heating) or just want the perfect living/work experience daily.
Make life easier by finally adding motorized window shades to your smart home.
Compatible with ZigBee equipped smart hubs.
Mounting depth of 2" in front of shade is needed for installation.
Maximum shade size is 9' x 9'
Available for Satisfaction Guarantee only with return of product.
One Year Warranty.
Installing alternate lift mechanisms to an original custom window covering will void the warranty of the covering.
Specifications
Works with any plastic beaded chain or metal beaded chain that is looped.
Battery and solar powered
Power adapter included
Controlled with smartphone app
Depth Requirements
1.8" in addition to shade depth
Previously Viewed Products