30% OFF WITH CODE "HEADSTART" ENDS 10/26
Premium Roman Shades from Blinds.com give your windows the look of high-end custom shades at an outstanding price.
Read More.
Estimated Ship Date:

11/10/2020
Want Professional Measuring & Installation?
Find a Pro
Select a color to see the preview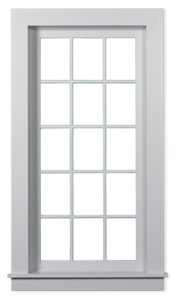 Roll over image to zoom in
Sample orders are limited at this time and should be available for this product soon!
Fabric Colors

$64.99

Ashton Stripe Greysmoke

$71.99

Raw Silk Crepe Nickel

$64.99

Sandscapes Moonlight 969

$64.99

Casablanca Mineral 982

$71.99

Tantalum Slate 1016

$71.99

Athena Iron Work 1002

$83.99

Somerset Winter Sky

$64.99

Casablanca Steel 986

$71.99

Tantalum Bayside 1019
Description
Premium Roman Shades from Blinds.com give your windows the look of high-end custom shades at an outstanding price. These shades will allow you to dress up your room in almost any fashion or style to suit your taste. Choose from a multitude of textures, solids and bold colors, all of which are available in a variety of fabrics, spanning from cotton to 100% silk.
Install Time: 20 - 30 minutes
We Recommend:
A flat fold hangs straight when lowered and has no seams. A plain fold hangs straight but does have horizontal seams. A soft fold, as the name implies (also called a Hobbled Fold) features a top-to-bottom series of soft folds.

To eliminate the hassle of cords, choose a Cordless Lift or motorized lift.

For maximum light control, a Top-Down/Bottom-Up control lets you choose whether light comes in from the bottom or from above.

For windows that are large and often more difficult to lift due to their shades' weight, a nylon Continuous Cord Loop is a smart choice.

For slightly more privacy and energy efficiency, choose a thermal sateen liner. If total or near-total darkness is needed (e.g., in bedrooms or media rooms) a privacy liner in room-darkening or blackout fabric is the optimal choice.

Edge binding gives a well finished, custom look that can tie in the other elements of your décor.
Considerations:
The way this shade stacks may potentially minimize the view on a tall window.

Due to the makeup of the fabric, this shade may see slight wrinkling if raised for long stretches of time.

Flat style shades will have visible tack marks. This is normal and not considered a defect.

Using a Relax fold style as an inside mount can result in large light gaps on the side of the product. It is best suited for an outside mount application.
Fabric:
For a full list of materials for this product, click here.
Coordinating Products:
Click here to see other products that are available in many of the same materials.
Child Safety Information:
This product has accessible cords and is not recommended for windows where children or pets may be present.
Warranty:
With the assurance of the Blinds.com Warranty, you can trust that this product will last and provide added value and beauty to your home.
Surefit™ Guarantee
With SureFit™, a Blinds.com exclusive, we make sure you have complete peace measuring for any product we offer. If you made a mistake measuring your blind, we'll remake it at no cost to you. * You don't even pay for the return shipping of your old blind!
*You only pay if there's a price difference between your old and new blind, or if the new blind requires a shipping fee (generally, this applies when it's over 94" wide).
Important Disclaimer:
Limit 1 remake per item; 4 item remakes per household per lifetime (unless the error is ours, in which case, we'll make it right!).
Same-product exchanges only, within 30 calendar days of receipt of package.
Changes are restricted to size and mount only.
Refunds are not offered under this guarantee.
Not Covered Under This Guarantee:
Commercial orders: any order containing 25 or more of the same product, of tax exempt status, or containing any Blinds.com Commercial brand product.
Any product ordered outside our recommended sizes or specifications, which can be found on the product page.
Standard Blind Specifications
Minimum Width: 12"
Maximum Width: 115"
Minimum Height: 16"
Maximum Height: 120"
Approximate Inside Mount Deduction: 1/4"
Mounting Requirements
Minimum Inside Mount Depth (Cord Lift): 1 1/4"
Minimum Inside Mount Depth (fully recessed) (Cord Lift): 1 7/8"
Minimum Inside Mount Depth (Cordless and Continuous Cord Loop): 2"
Minimum Inside Mount Depth (fully recessed) (Cordless): 2 1/4"
Minimum Inside Mount Depth (fully recessed) (Continuous Cord Loop): 3"
Minimum Outside Mounting Surface: 3/4"
Motorized Depth Requirements
Under 58" in width requires Minimum Mounting Depth of 2 1/4"
Over 58" in width requires Minimum Mounting Depth of 3 1/4"
Optional Upgrades
Cordless available on select fabrics.
Thermal Liner
Blackout liner
Plain Fold
Soft Fold
Rush Production for Standard Lift Shades narrower than 48" in width.
Motorization