30% OFF WITH CODE "FALLRENO" ENDS 9/29
Levolor's S-Shaped Vertical Blind puts drapery-like elegance in a durable laminate product that is not only beautiful, but also affordable.
Read More.
Estimated Ship Date:

10/14/2020
Want Professional Measuring & Installation?
Find a Pro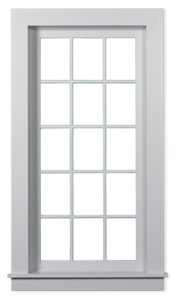 Roll over image to zoom in
Sample orders are limited at this time and should be available for this product soon!
Slat Colors

$113.99

Impressions Snow 21541461

$90.99

Crushed Satin Snow 21841561

$72.99

Pintuck Whisper 22231801

$90.99

Crushed Satin Whisper 21841501

$72.99

Ivy Whisper 21987201

$59.99

Crosshatch Whitewash 23486160

$59.99

Plaza Linen 21786030

$59.99

Plaza Pearl White 21786029

$113.99

Seclusions White 21432003

$59.99

Tactics Cloud 23386046

$59.99

Crosshatch Off White 23486161

$72.99

Pintuck Daylight 22231824

$59.99

Grass Weave Whitewash 23551711

$72.99

Vinings Cream 22052300

$59.99

Grass Weave Wild Dunes 23551710

$72.99

Ironwork Ivory 22151722

$59.99

Crosshatch Light Clay 23486162

$72.99

Ivy Tumbleweed 21941604
Description
Levolor's S-Shaped Vertical Blind puts drapery-like elegance in a durable laminate product that is not only beautiful, but also affordable. These blinds bring depth and a stylish profile to your windows even when blinds are closed. Their S-Shape construction gives them a subtly-folded aesthetic, which softly frames a view through a large picture window. It also creates a tighter closure and provides greater privacy, giving you more control over the operation of your blind.
Install Time: 15 - 20 minutes
We Recommend:
S-shaped slats offer a more drapery-like, flowing appearance and work well in bedrooms and living rooms.

Select the wand control for one-control convenience. It eliminates dangling cords and chains, providing safe and smooth operation.

For a more embellished look, choose our traditional, transitional and visions valances.

The BackStacker feature allows slats to stack at the edge of the window, giving you full access to your view.
Considerations:
Vinyl verticals may be specified to stack in the middle or on either side of the window when open. Please consider your view before specifying.

Vertical blinds have a deeper mounting depth than most other products.
Child Safety Information
This product can be made safer for places where children and pets may be present, with the selection of the wand option. All other versions of this product have cords that may be accessible, and are not recommended for windows where children or pets may be present.
Warranty:
In addition to Levolor's manufacturer warranty, the assurance of the Blinds.com Warranty means you can trust that this product will last and provide added value and beauty to your home.
Surefit™ Guarantee
With SureFit™, a Blinds.com exclusive, we make sure you have complete peace measuring for any product we offer. If you made a mistake measuring your blind, we'll remake it at no cost to you. * You don't even pay for the return shipping of your old blind!
*You only pay if there's a price difference between your old and new blind, or if the new blind requires a shipping fee (generally, this applies when it's over 94" wide).
Important Disclaimer:
Limit 1 remake per item; 4 item remakes per household per lifetime (unless the error is ours, in which case, we'll make it right!).
Same-product exchanges only, within 30 calendar days of receipt of package.
Changes are restricted to size and mount only.
Refunds are not offered under this guarantee.
Not Covered Under This Guarantee:
Commercial orders: any order containing 25 or more of the same product, of tax exempt status, or containing any Blinds.com Commercial brand product.
Any product ordered outside our recommended sizes or specifications, which can be found on the product page.
Standard Blind Specifications
Minimum Width: 14"
Maximum Width: 188"
Minimum Height: 14"
Maximum Height: 144"
Approximate Inside Mount Deduction: 3/4"
Mounting Requirements
Minimum Inside Mount Depth: 2 1/2"
Minimum Inside Mount Depth (fully recessed): 3"
MInimum Outside flat surface: 1 3/4"
Optional Upgrades:
Valance Options
Bottom Chain