Carissa Stevens is the designer behind Oklahoma City based Scout Studios. She enjoys mixing new and vintage pieces in a room to craft a space that feels unique. She wanted to redo her living room and fill it with transitional design pieces.
Breezy White Draperies For Polished Eclectic Living Room
Carissa ordered samples from the large collection at Blinds.com and decided she wanted white draperies. After deliberating on which white she decided to go with bottom fabric – Starlight Winter White. The light fabric with a hint of shine pairs perfectly with gold toned hardware.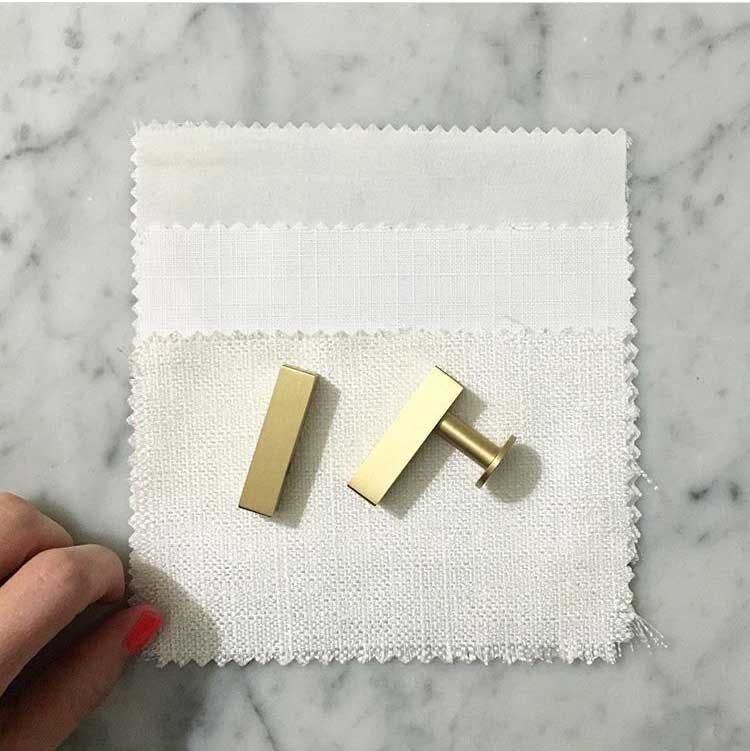 After painting the room she moved on to furnishing the space with evolving pieces that could later be updated. The white drapes are a perfect décor element that will maintain a classic look and provide softness to the room.
Carissa Says:
These aren't pre-made drapes. These are custom one-of-a-kind, made-to-order, real deal drapes. With pinch pleats. Like, real legit, grown up curtains you guys. The kind that are still hanging in your grandmother's living room.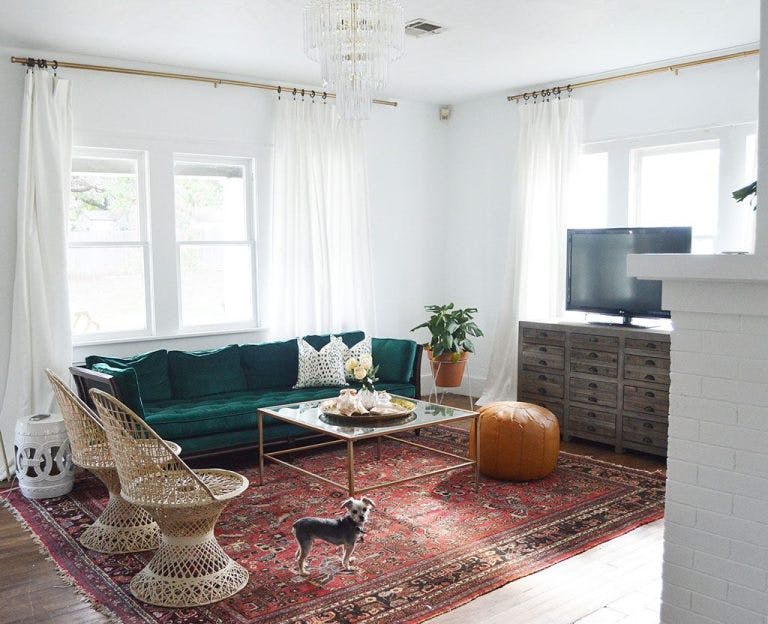 Carissa Says:
The drapes from Target aren't going to fit your windows the way they are supposed to. Especially if you live in an older home like I do. Drapes are meant to filter light, be hung tall and close to your ceiling, and to "pool" on the floor. Think of them like pants. You don't want them to be like high waters. You want bell bottoms. Out of the box curtains aren't going to give you that look.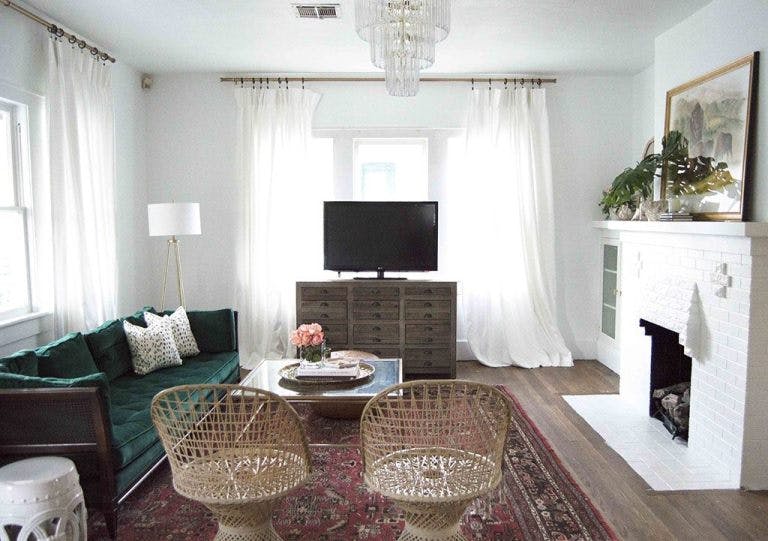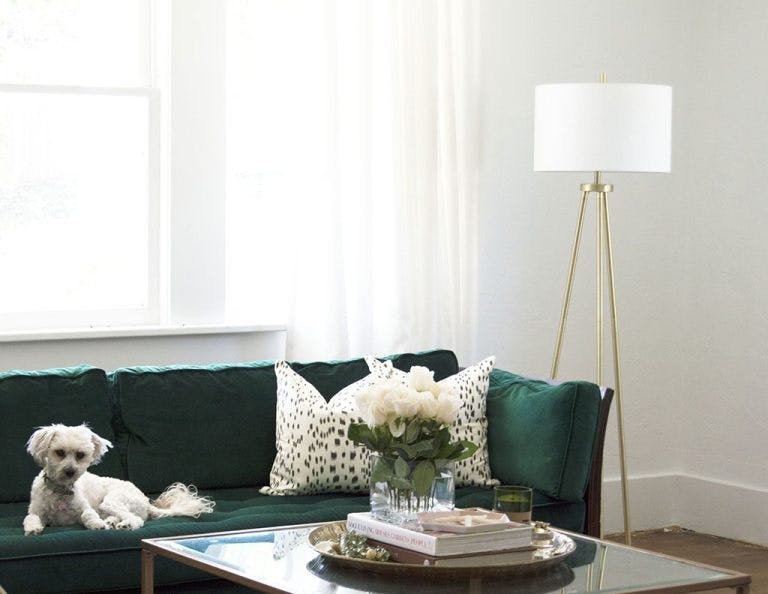 Carissa Says:
Quality. These photos simply do not do these panels justice. They are made up of the most luxurious woven fabric. Soft to the touch, but still thick and sturdy. Not only do they filter out light beautifully, but I've also noticed a dramatic difference in the temperature control in this room. My windows are super old. Just as old as the house is. (1920's!) The window panes are super thin and drafty. When it's cold outside, it's cold inside and vice versa. Keeping the temperature at a constant is definitely easier now that these drapes have been installed.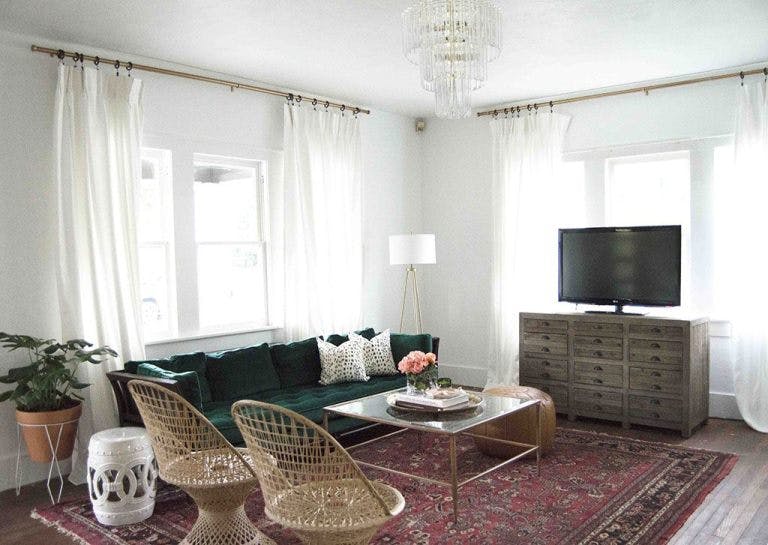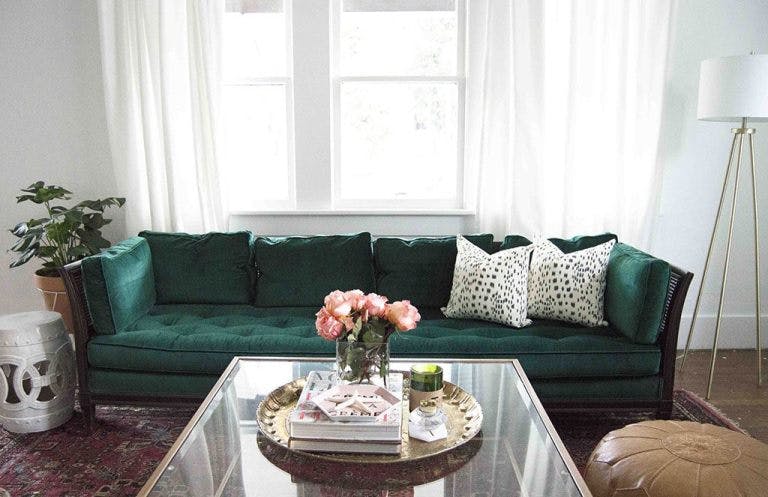 Get The Look!
Carissa styled her home with Blinds.com Easy Classic Pleat Drapery in Starlight Winter White.
Read more about her living room update on Scout Studios.