Building experts say January-March is the best time to start a home renovation. Kitchen and bathroom renovations can be costly, so we suggest planning ahead of time and purchasing window coverings while they're on sale.
Presidents Day is fast approaching, and you're likely seeing tons of attractive home decor and furniture deals online. If you've been waiting for the perfect time to buy blinds or shades for your home renovation, the time is now! We're sharing our top 5 window treatments to shop for this Presidents Day (Monday, February 20).
You can also find our Presidents Day Doorbusters here.
1. EZ-A Motorized Window Treatments | 30% Off
If you're looking to dip your toes into the world of home automation, but the only thing stopping you is the price tag, keep reading. We recommend our new EZ-A Motorized Shade line, because it's compatible with Google Home and Alexa.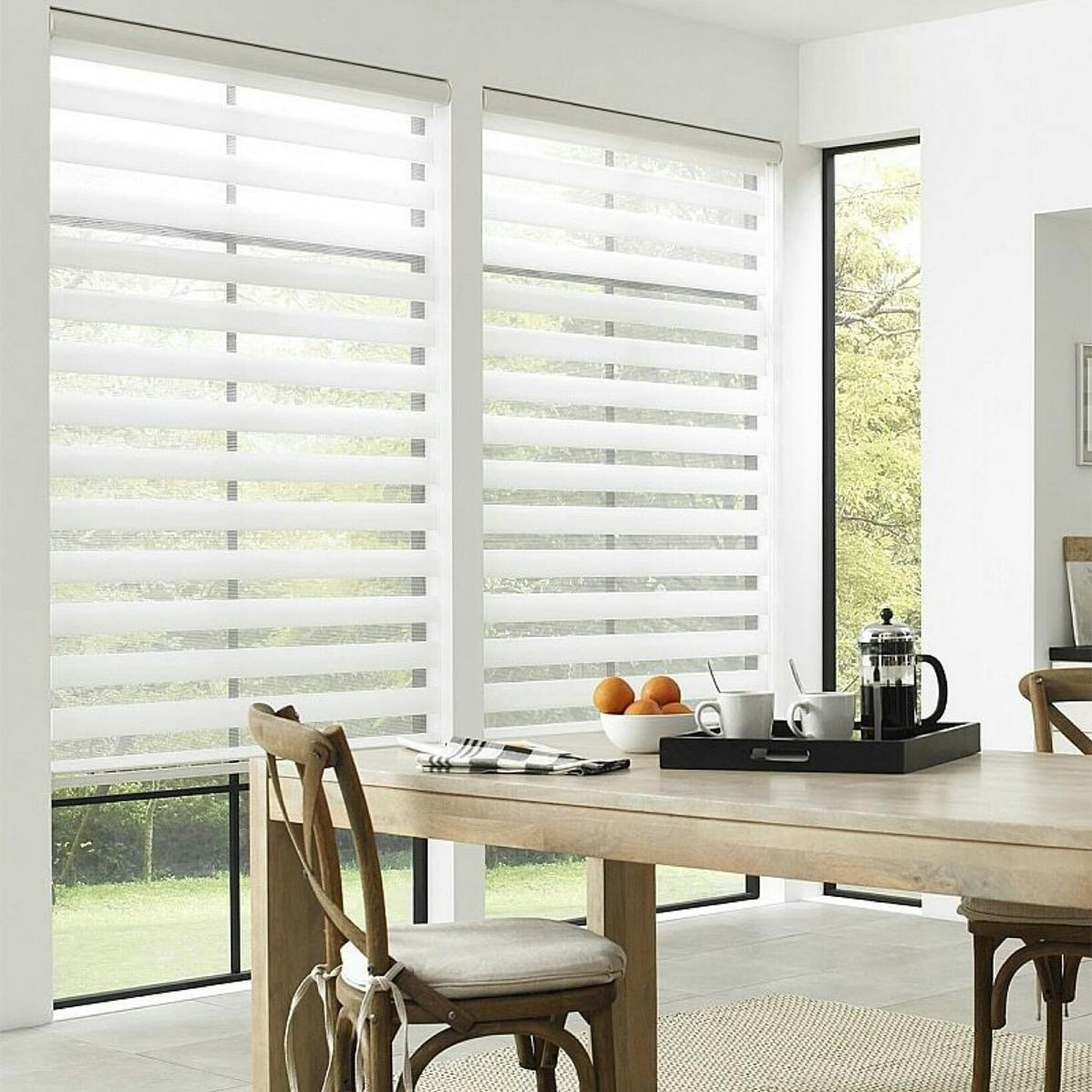 Pictured: EZ-A Motorized Zebra Shades.
It offers eight different window covering styles from Zebra Shades to Blackout Roller Shades. Equipped with state-of the-art technology, these shades have an ultra-quiet motor and can operate up to 16 different shades with one remote. EZ-A window treatments will be 30% off during the Presidents' Day sale.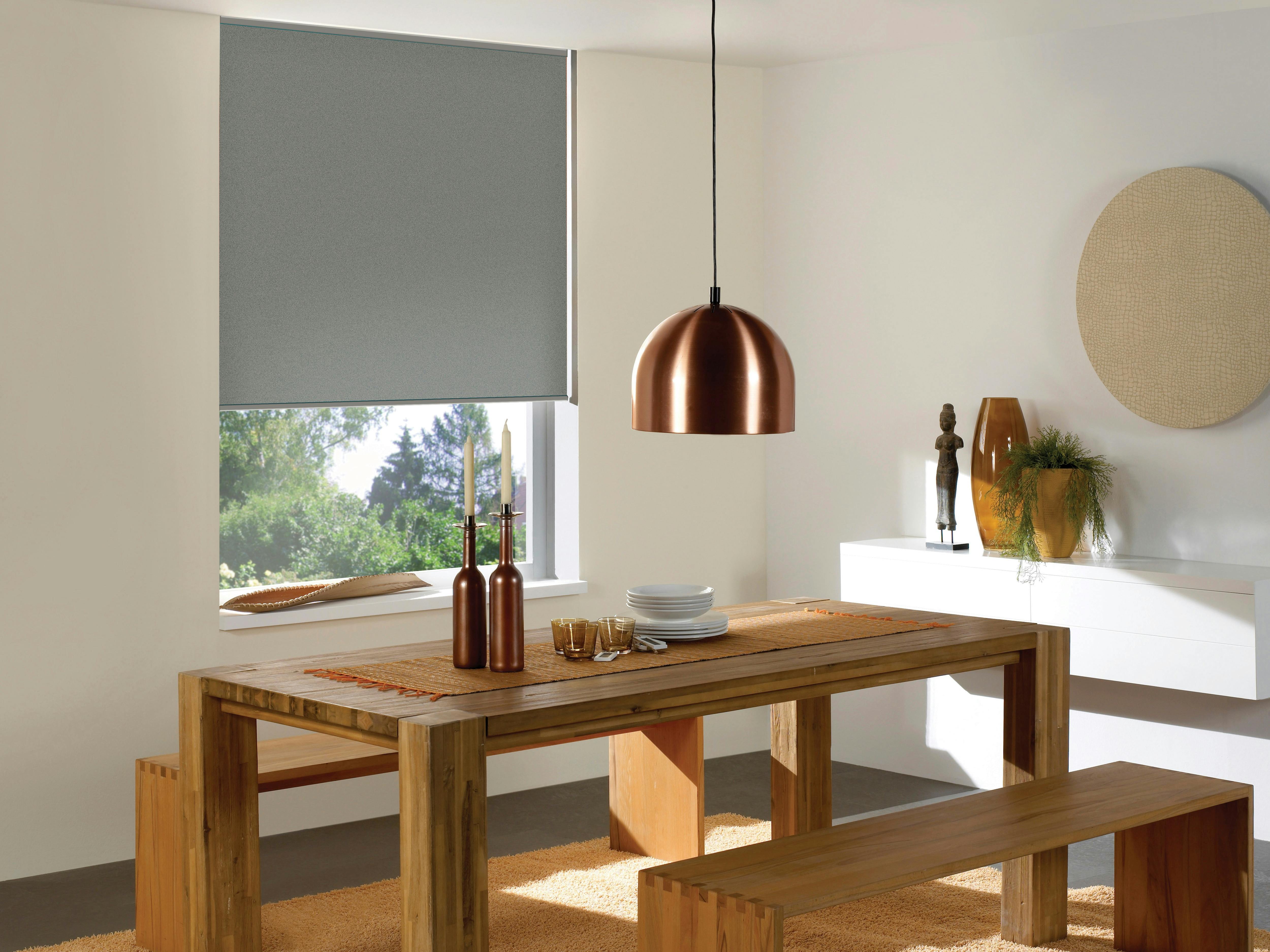 Pictured: EZ-A Motorized Blackout Roller Shade in Rodeo Grey.
2. SouthSeas Window Treatments | 45% Off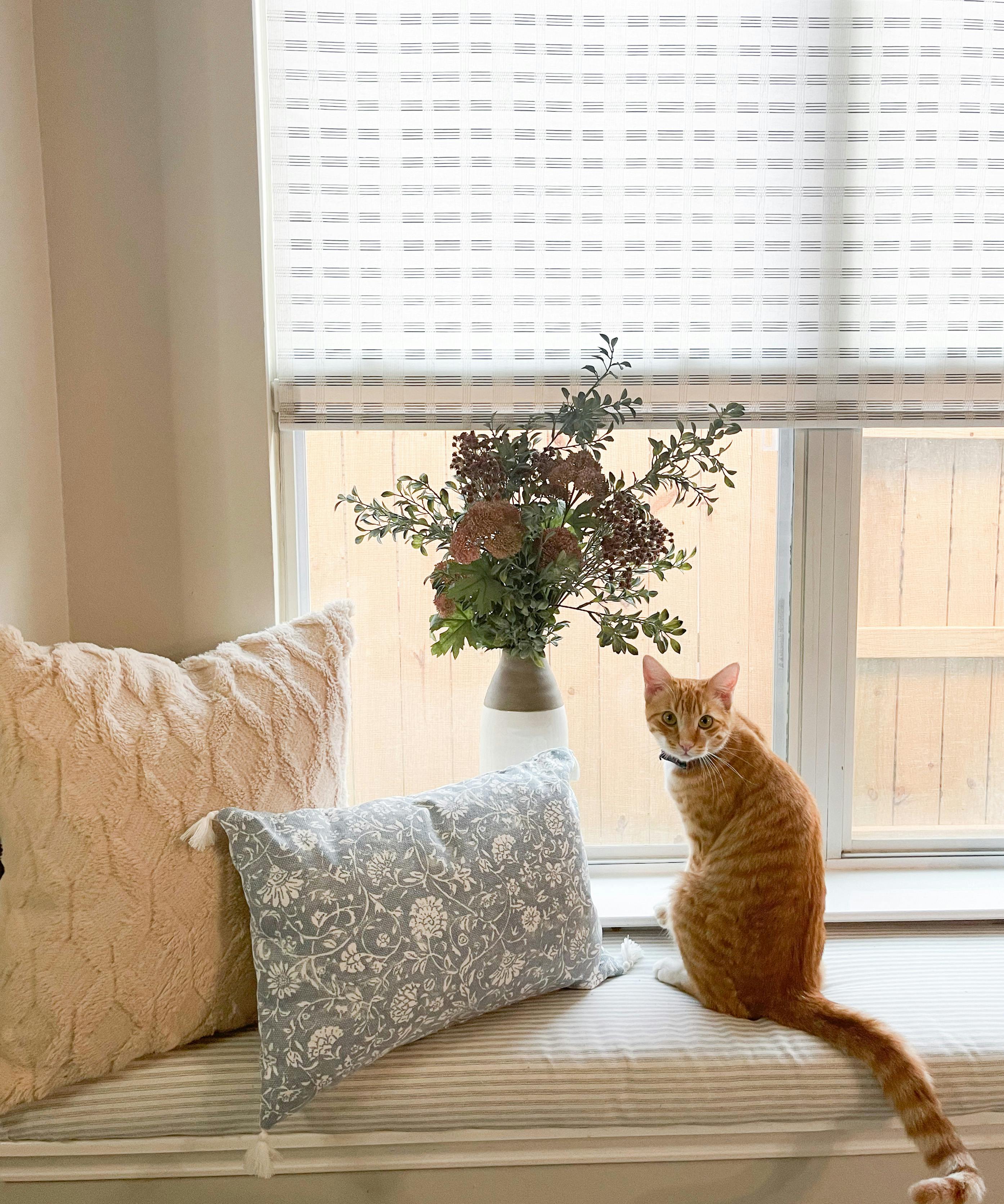 We also suggest keeping an eye out for SouthSeas window treatments. This premium line has a wide array of blinds and shades. In addition to classic light filtering and blackout options, SouthSeas focuses on being innovative with its designs. It features unique window coverings like Roman Roller and Faux Woven Roller Shades. These cutting-edge shades give the look of a woven wood shade while having the functionality of a roller shade. The SouthSeas line will be 45% off during the Presidents' Day sale.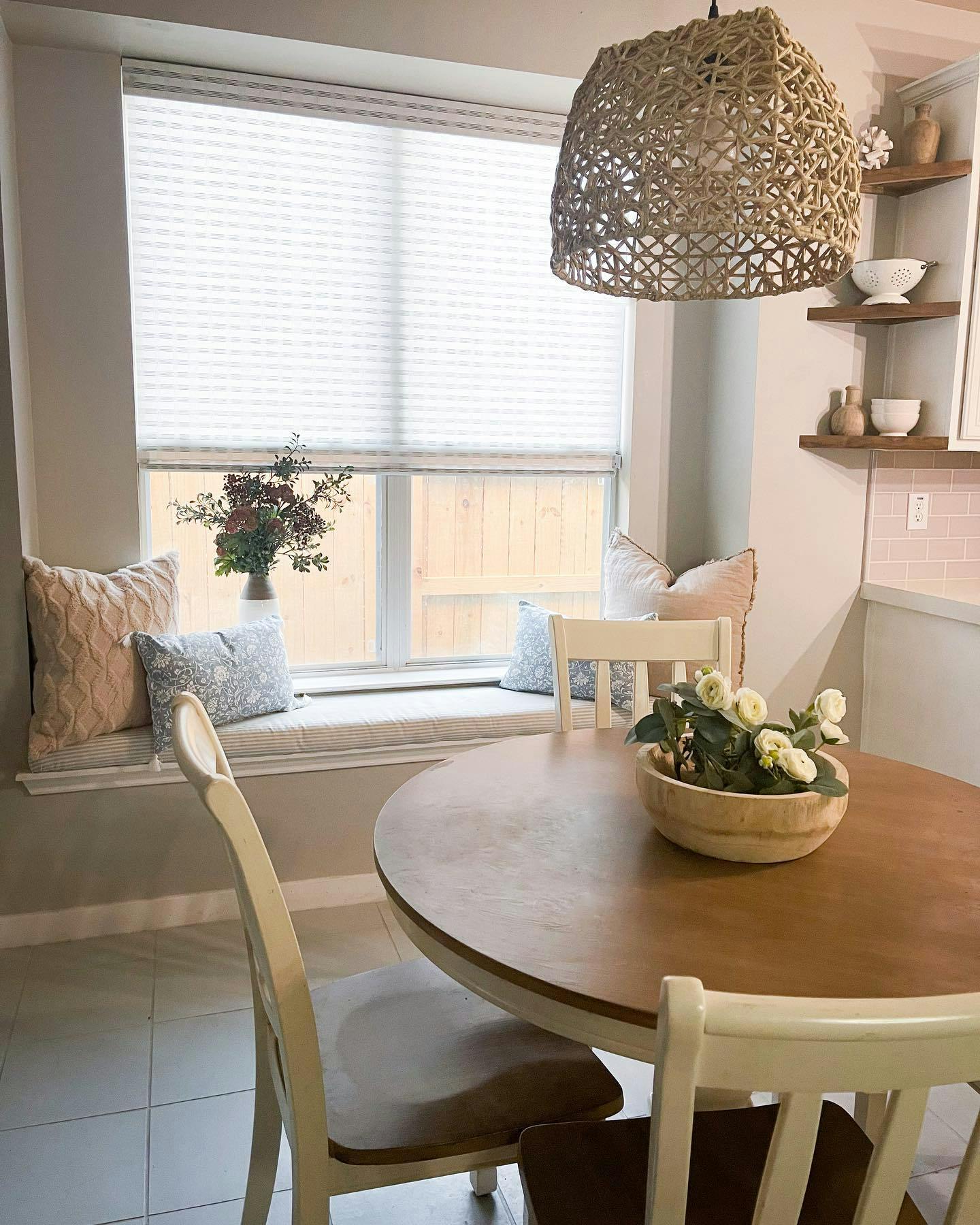 Pictured: SouthSeas Faux Woven Roller Shade in Enele Pearl.
3. Woven Wood Shades | 30% Off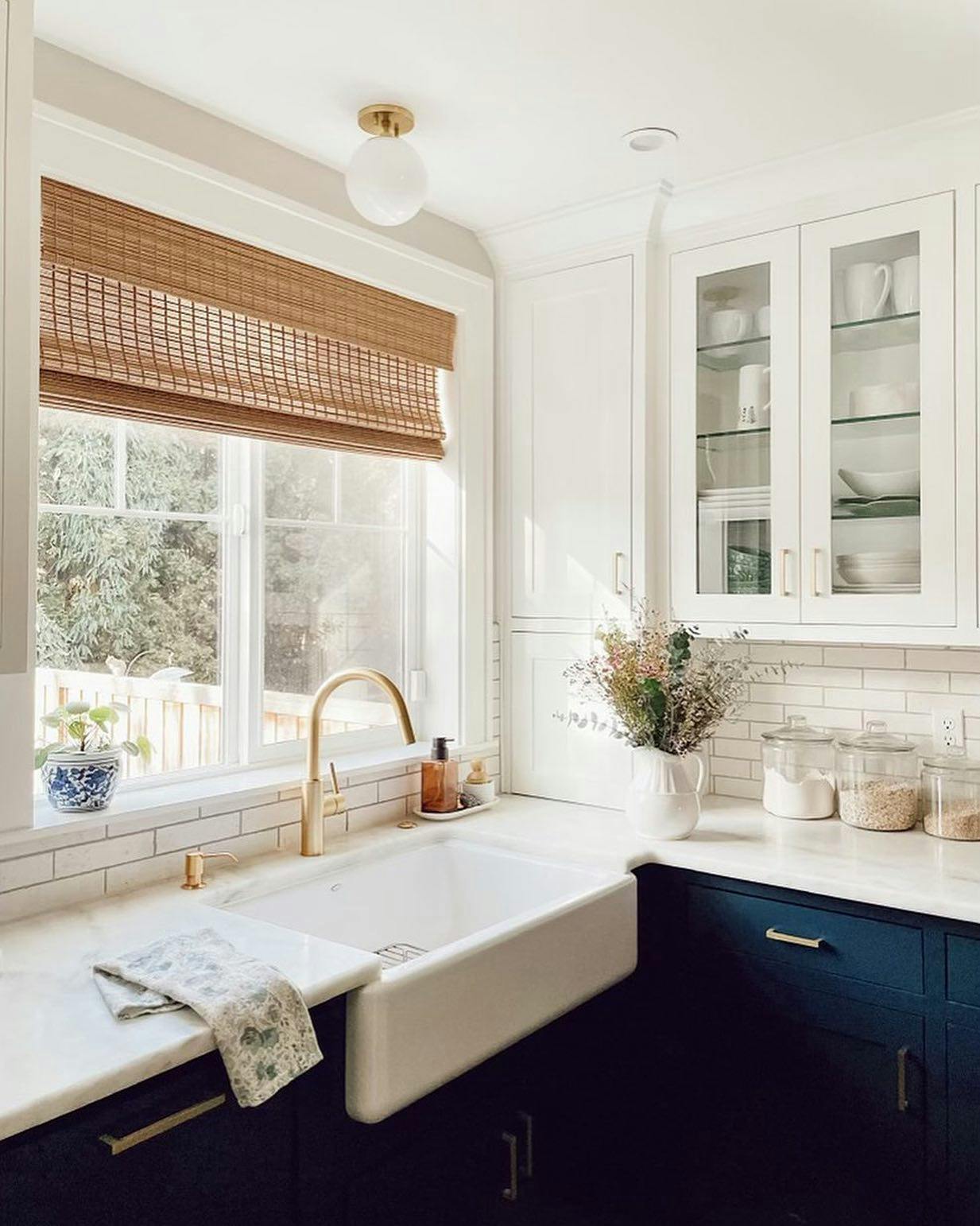 Pictured: Woven Wood Shade in Fiji Natural. Photo via @theinspiredroom.
If you're looking for a shade that's textured and conversational, look no further than Woven Wood shades. They're a popular choice for kitchens, if you're looking for a window treatment that's slightly unconventional and unexpected. Just remember woven wood shades can warp in high-moisture areas. Blinds.com Woven Wood Shades will be 30% off during the Presidents Day Sale.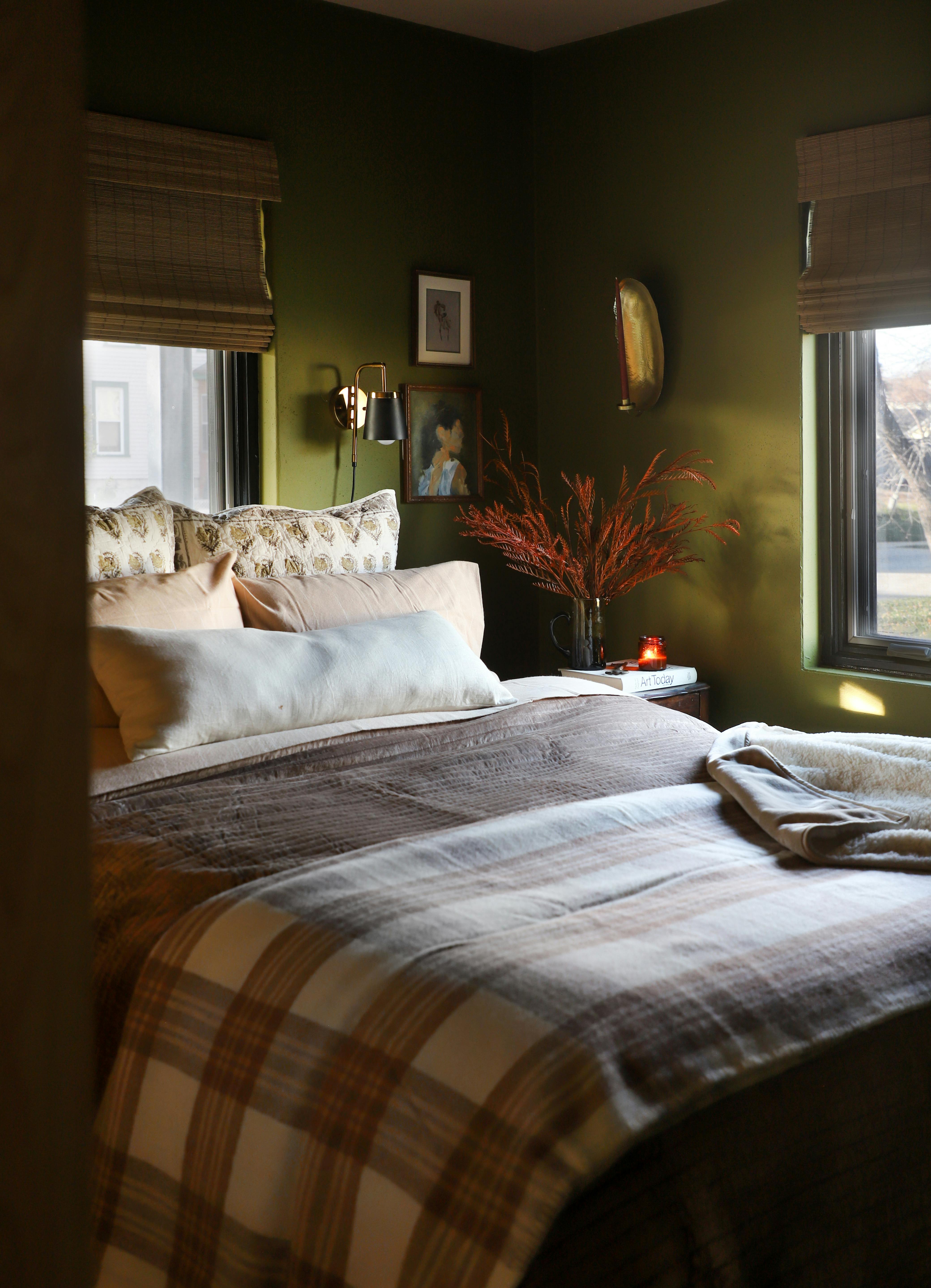 Pictured: Motorized Woven Wood Shades in Rustic Tan. Photo via: @ispyDIY.
4. Roman Shades | 45% Off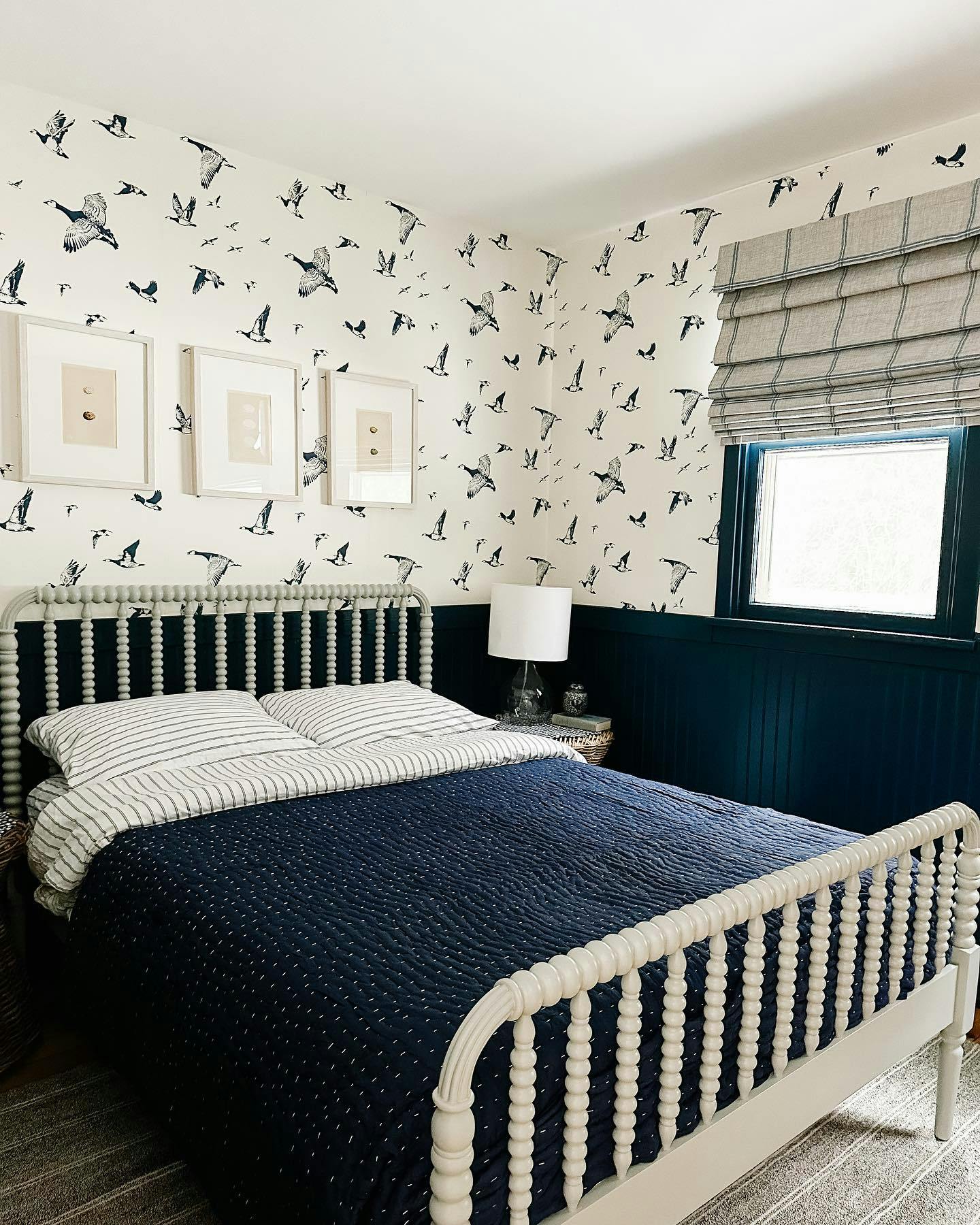 Roman shades are a timeless window covering that give a classic, tailored look to any space. They are especially popular in living rooms and kitchens, but can truly work effortlessly in any room. They come in a number of different fold styles, including relaxed fold and front slat fold. If you want more Roman Shade inspiration, check out 100+ New Roman Shade Fabrics that will Blow Your Mind. Blinds.com Roman Shades will be 45% off during the Presidents Day Sale.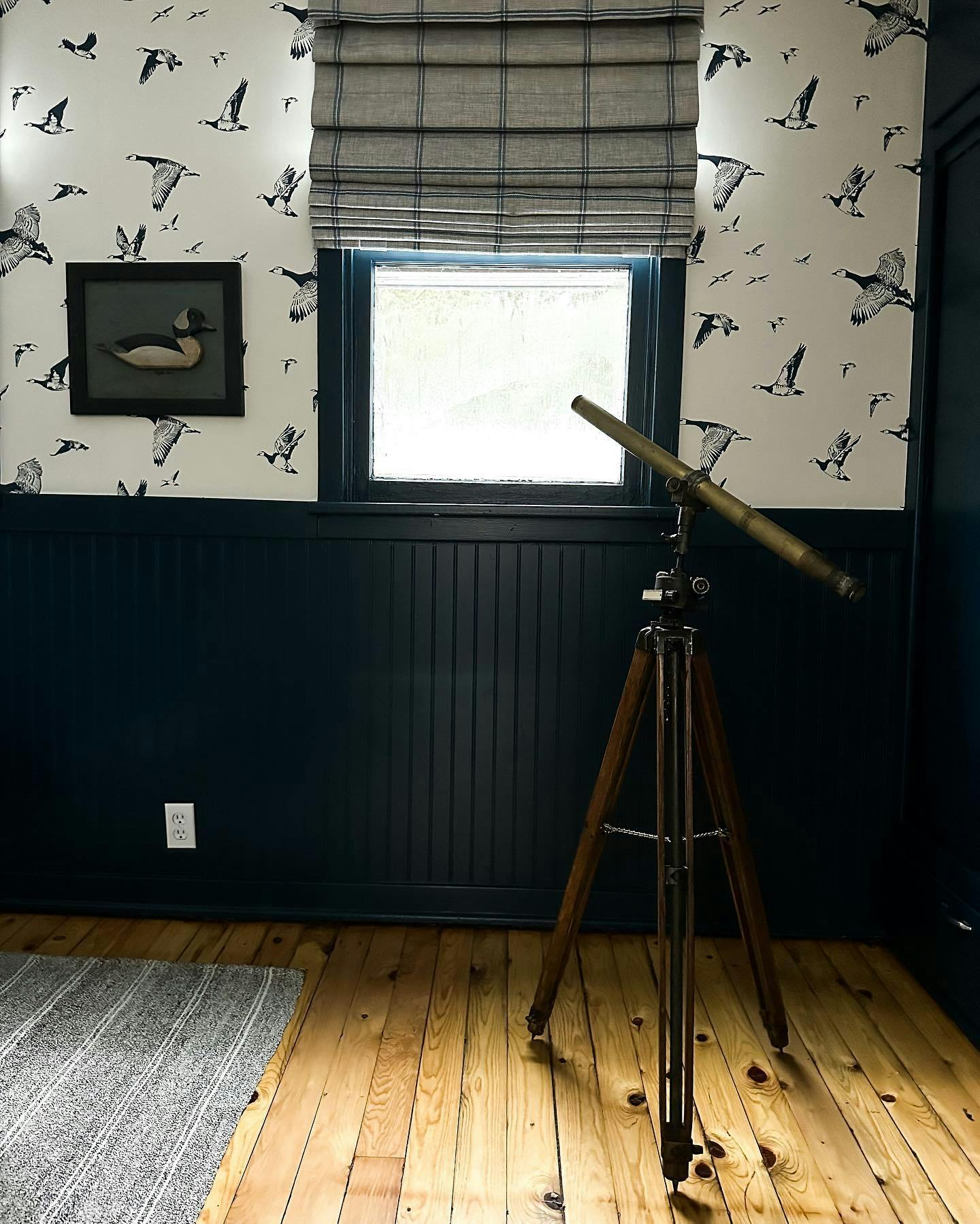 Pictured: Premier Roman Shade in Hartford Blue Basket. Photos via: @walkerspointitalianate.
5. Cellular Shades | 45% Off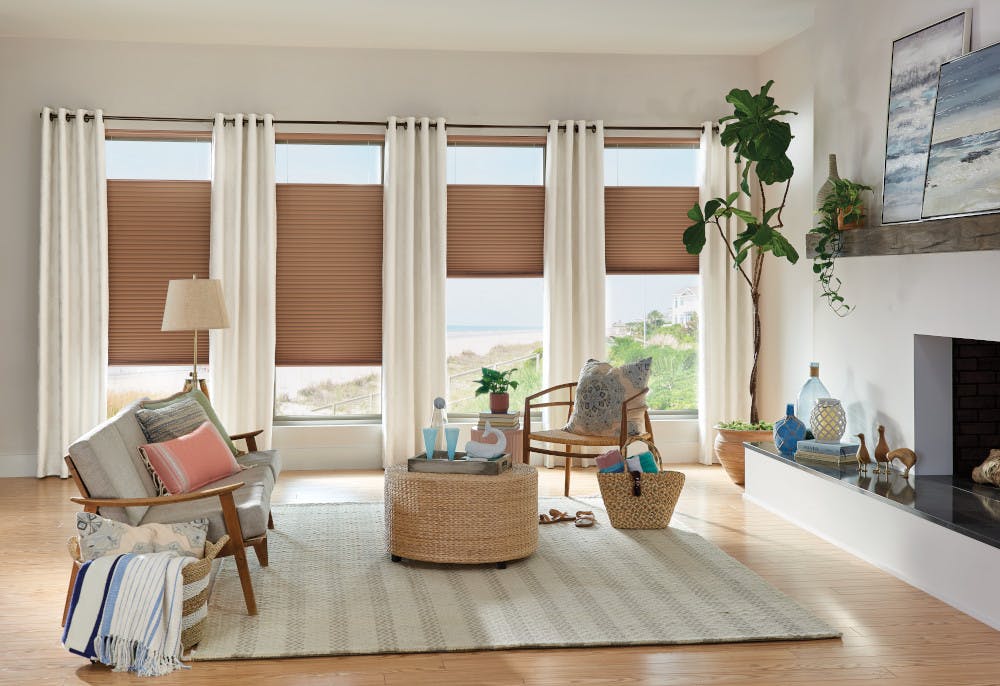 Pictured: Bali Light Filtering Cellular Shades in Cosmopolitan Ginger Brown.
If you want to add warmth to your home while adding money to your wallet, we suggest taking advantage of this deal. Cellular shades help save on your energy bills and have incredible insulation properties. Their honeycomb-shaped cells trap air making it tougher for heat to escape through your windows in the winter.
Bali Cellular Shades come in a variety of colors and are available in cordless, motorized, and top-down/bottom-up options. They also have a Heathy Home collection featuring antimicrobial window coverings. Bali Light Filtering Cellular shades will be 45% off during our Presidents' Day sale.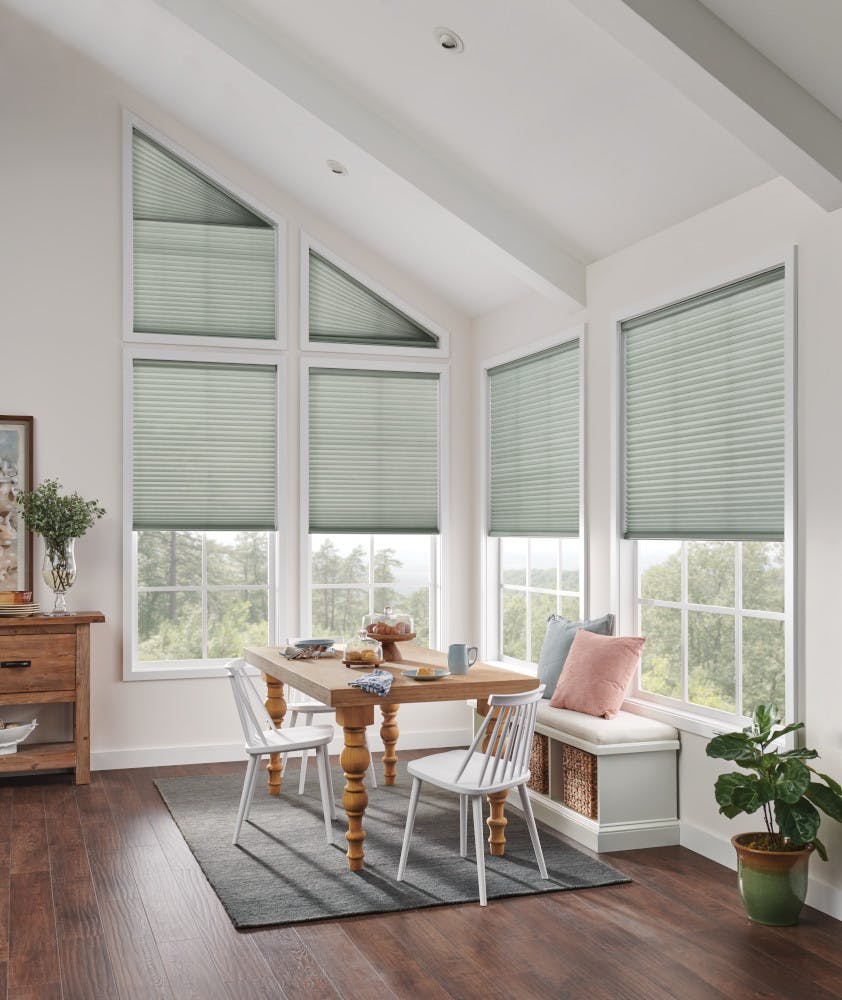 Pictured: Bali Light Filtering Cellular Shades in Halo Hazy Sage.
Make sure to shop our Outdoor Event happening during our Presidents Day Sale. In addition to these incredible savings, there will be an extra 5% off on every order. Happy shopping!
Want More Window Treatment Design Inspiration?
13 Best Window Coverings in 2023
Influencer's Top Window Covering Picks of 2022
7 Decor Trends You're Going To See Everywhere in 2023
Step Inside Nina William's Coastal Farmhouse Bedroom with Solar Shades
Blinds vs Shades- How to Make the Right Choice for Your Home