Want to know which curtains are right for your style and how you use your window?
Grommet Curtains
Curtains with a grommet top have metal rings punched into the fabric that allow them to slide along the rod easily.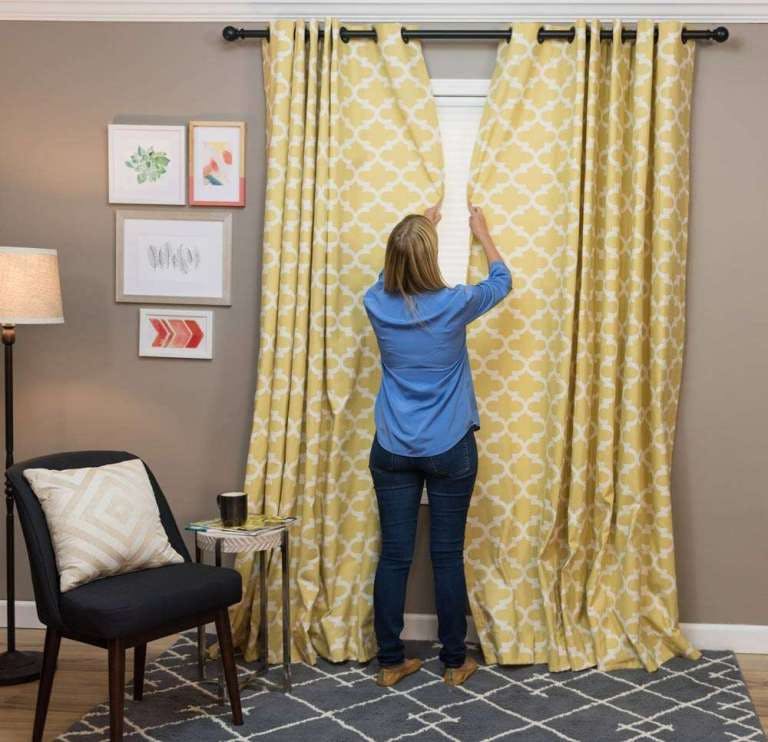 This easy operation makes Grommet Curtains the perfect fit for draperies you want to open and close every day. They're especially good for wide windows or sliding glass doors where heavy fabric can be difficult to open.
The grommet rings create a ripple fold when you feed them on to the rod, so they form uniform pleats without training your drapes.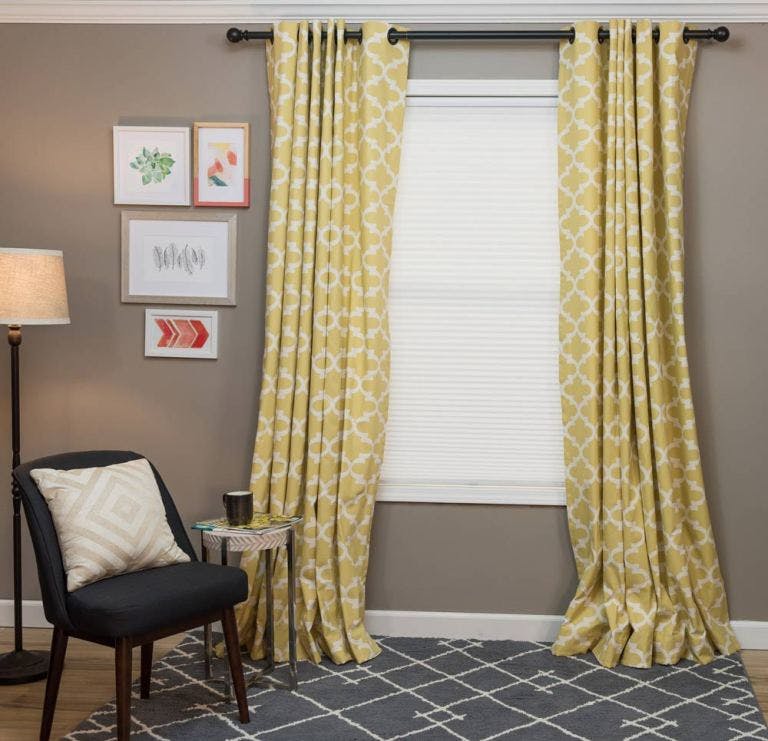 Grommets have a contemporary look, so they may not be the best choice if your décor is very traditional. They look great with solid fabrics or geometric patterns.
Rod Pocket Curtains
Rod pocket curtains are one of the most common styles you'll see when shopping for curtains. The top of the panel has a fabric pocket that can be slid onto the curtain rod.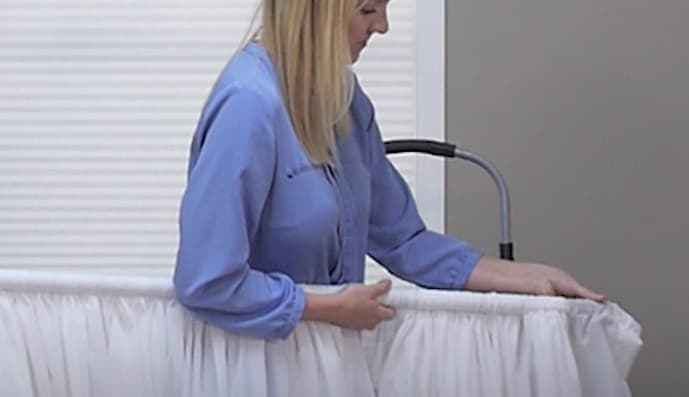 Did you know that rod pocket curtains are not intended to be opened and closed? The pocket is designed to fit tight on the curtain rod so it can be scrunched to create folds and volume.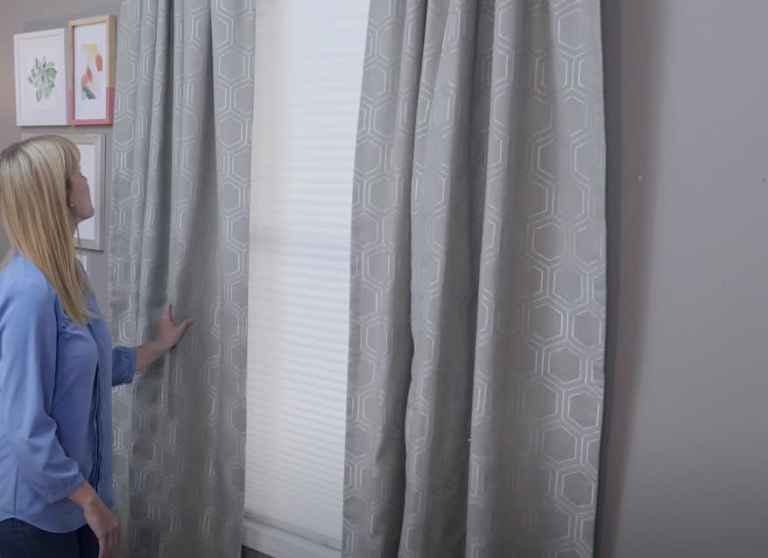 Once drapes are arranged, they are intended to be left pulled open as decorative side panels. If you want operable curtains, try grommet or pleat instead.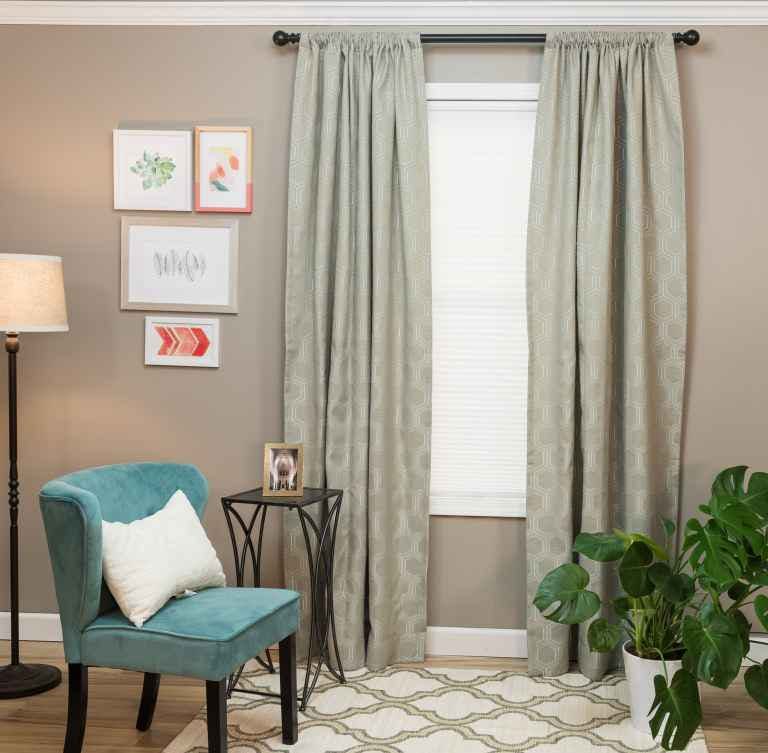 Because of the scrunching that the pocket creates, rod pocket curtains are easy to arrange and don't require lots of styling or steaming.
Pinch Pleat Curtains
Pinch pleat curtains are most commonly paired with traditional or upscale décor. But you don't have to pay an arm and a leg to get a professional look. With Blinds.com you get custom pleated curtains without paying workroom prices.
Pleats give your curtains uniform volume and folds without fussy arranging.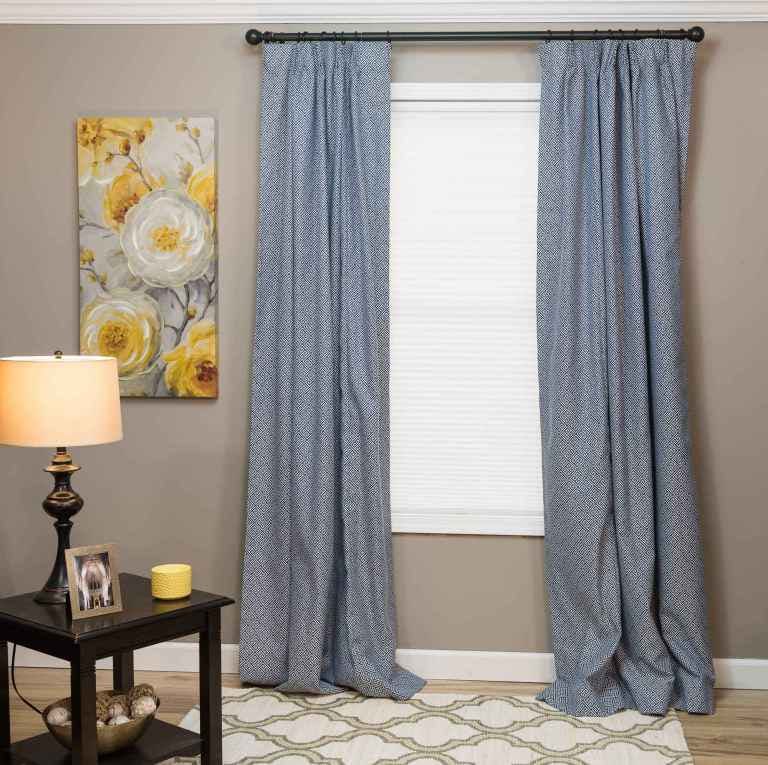 Pleated draperies have drapery pins or hooks on the back that allow you to adjust the height and attach to drapery rings.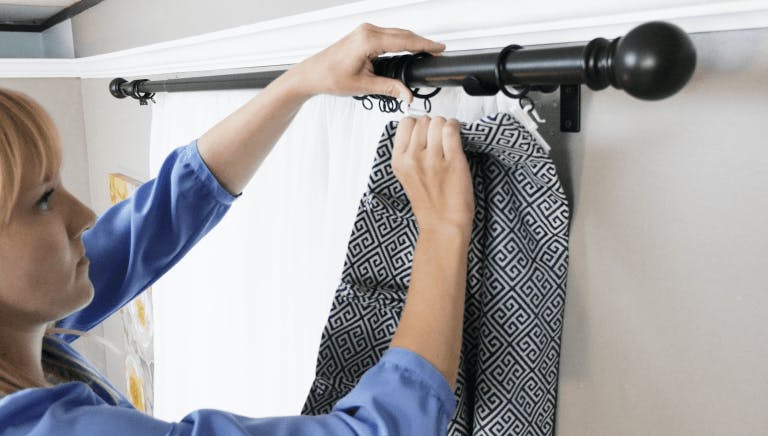 Rings slide easily across the drapery rod, so pleated drapes are a perfect choice for windows you'd like to cover and uncover often.
Need Help Choosing?
If you're not sure which style or fabric is right for your space, Blinds.com designers are ready to help with free decorating advice. You can reach them at 800-505-1905.
Learn more about how to measure for draperies.
Also, get inspired with the hundreds of ideas pinned to our Draperies Board on Pinterest!