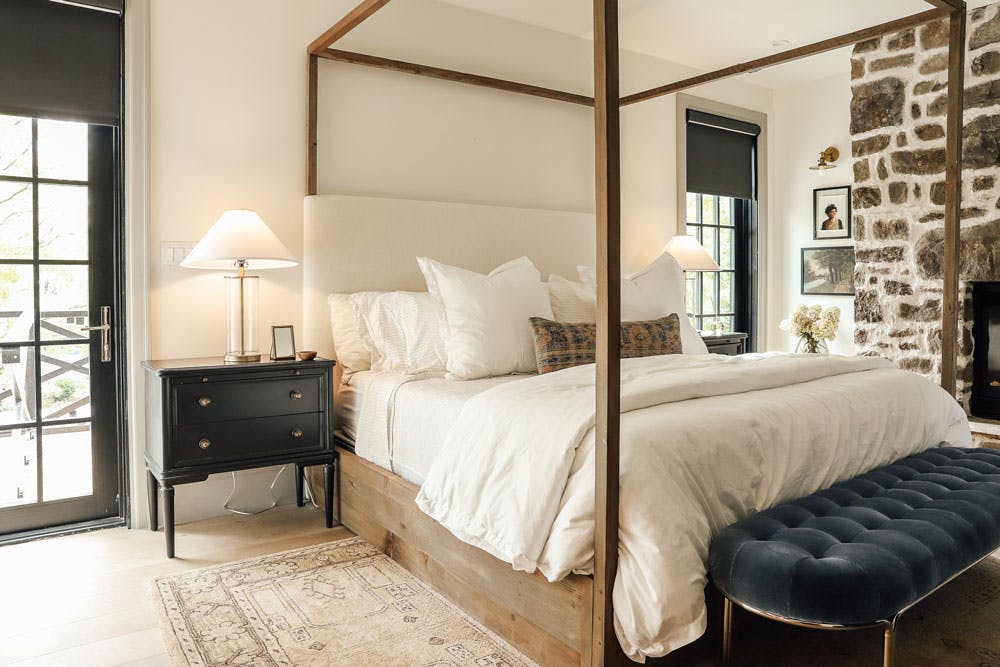 Chris and Julia Marcum (creators of Chris Loves Julia) are without a doubt some of the most influential players in the home improvement blogging world. For 10+ years, readers have followed along as they've renovated multiple homes, shared DIY tutorials, grown their family, released several furnishing collections, and even shared chef-quality recipes (Chris is a culinary school grad!).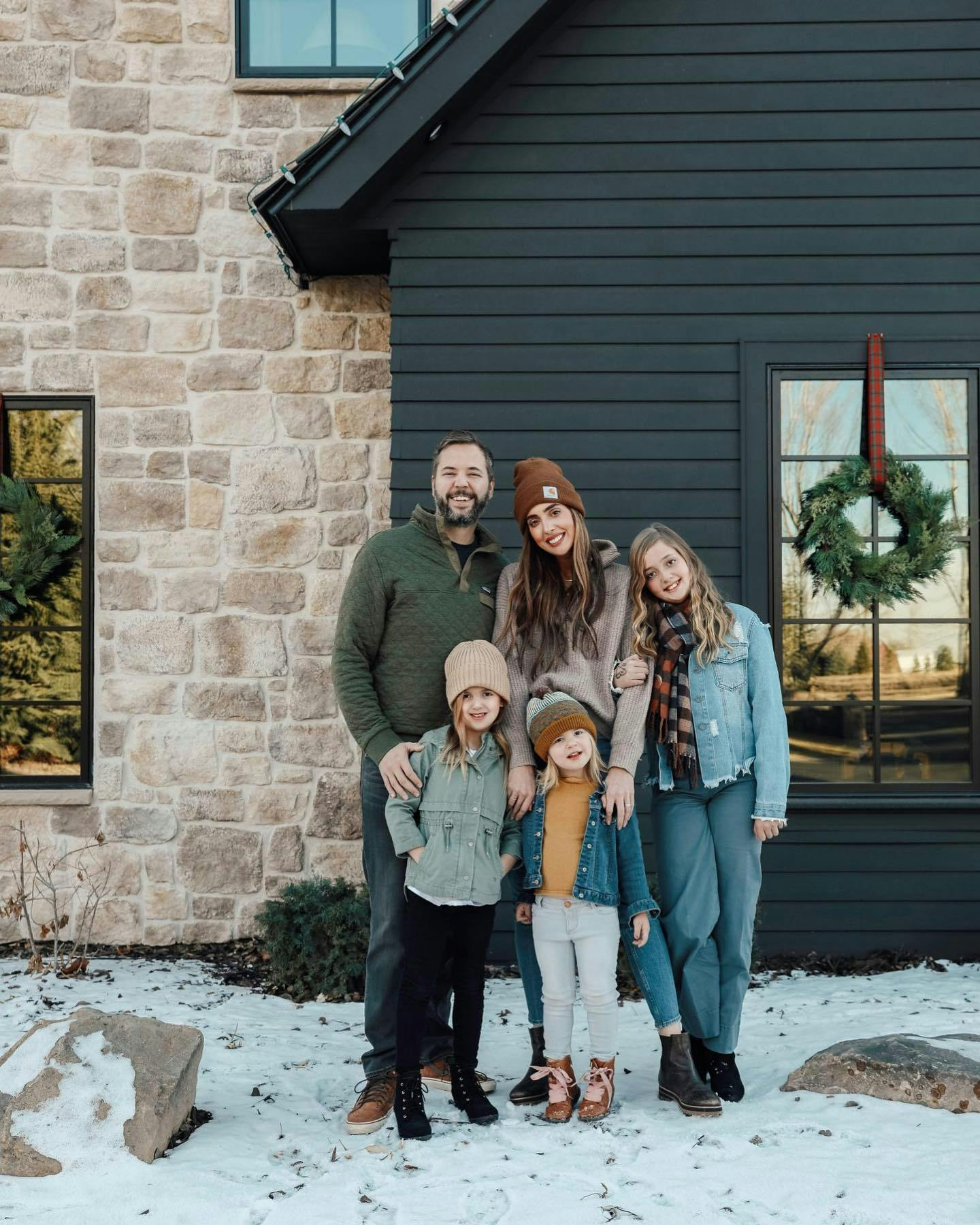 Photo via Chris Loves Julia.
After the tragic loss of their a-frame cabin to a fire two years ago, they decided it was time to take a big leap. They sold their suburban house, and started the renovation of a 6000 square foot "forever home" on 3.5 acres, with room for their growing family and business.
We at Blinds.com had the pleasure of working with Chris and Julia way back in 2012 when they were first getting started, and again in 2019 when they renovated their best friends' kitchen (one of our most popular room tours to date!). So, when we had the chance to work with the Marcums on their new home, we didn't hesitate.
Modern Cottage Bedroom Gets Blackout Shades for French Doors
The pair transformed their main bedroom over the last year by taking out a tray ceiling, overgrouting their stone fireplace and bringing in a statement-making four-poster bed.
One of the most impactful changes was replacing the two small windows on either side of the bed with black french doors. Since the room opens out onto a terrace, the doors add functionality and make the most of natural light with glass that goes almost all the way to the floor.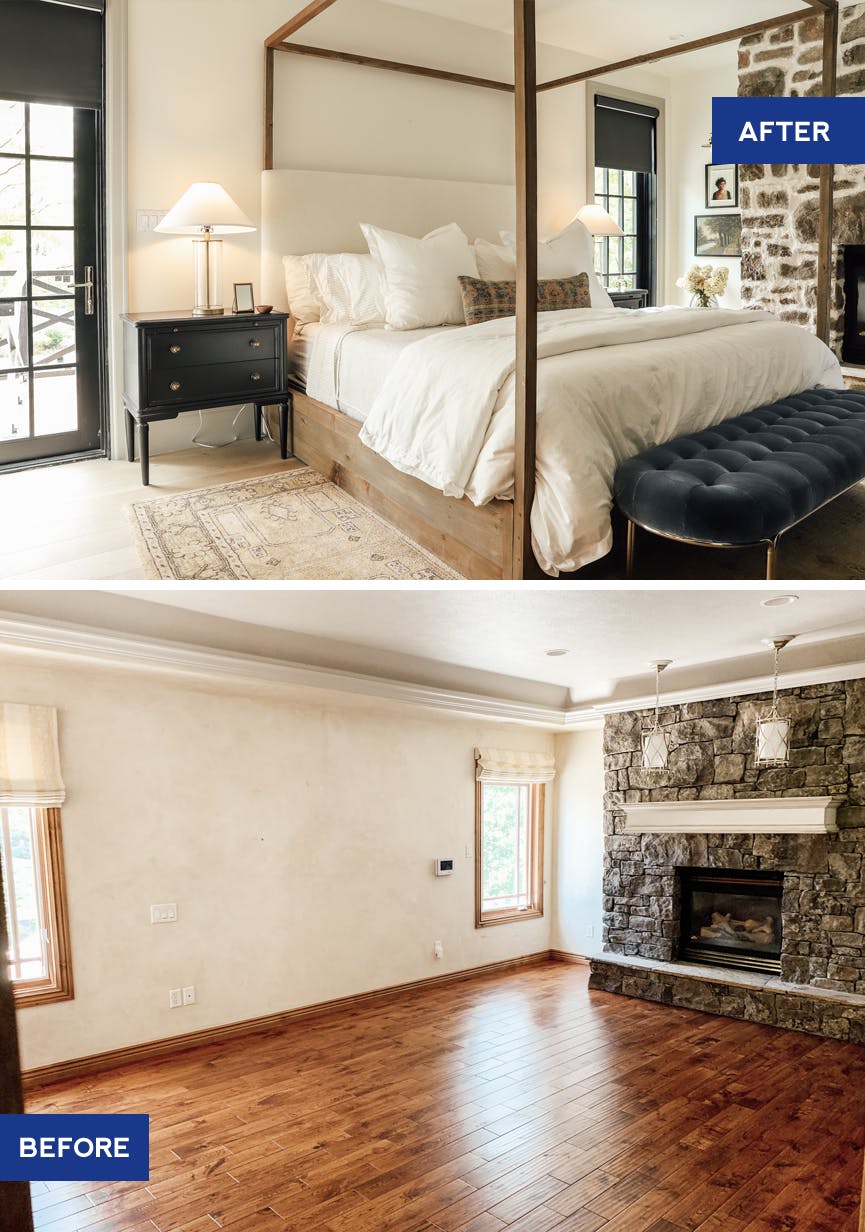 However, with great natural light comes great light-blocking needs. Chris and Julia worked with Blinds.com designer Danielle to talk through french door window treatment options that would adequately darken the room. They settled on black roller shades that blend into the door frames, and have a motorized lift for easy operation from the bed.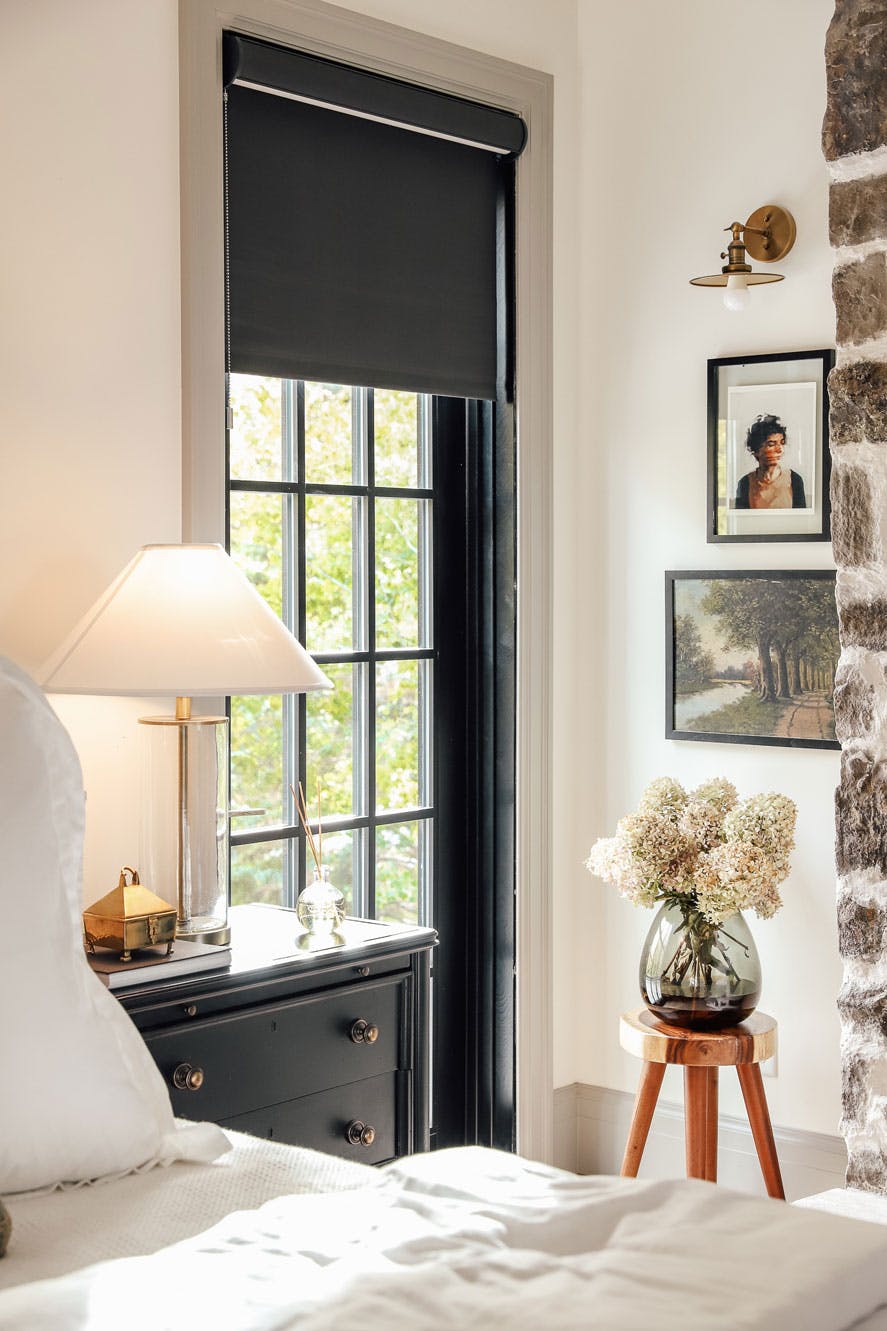 Julia Says:
"We installed motorized blackout shades in our bedroom and as much fun as it was waking up to the sun and falling asleep to the moonlight, falling asleep in a cocoon of a bedroom with no light to wake us up this past weekend was INCREDIBLE!"
Julia Says:
"The Premium Blackout Roller Shades in Charlotte Iron disguise really nicely into the top of our french doors and come with a remote or you can tug the chain once to close them. Chris installed them midday, and when he rolled them closed — it looked like midnight in our bedroom!"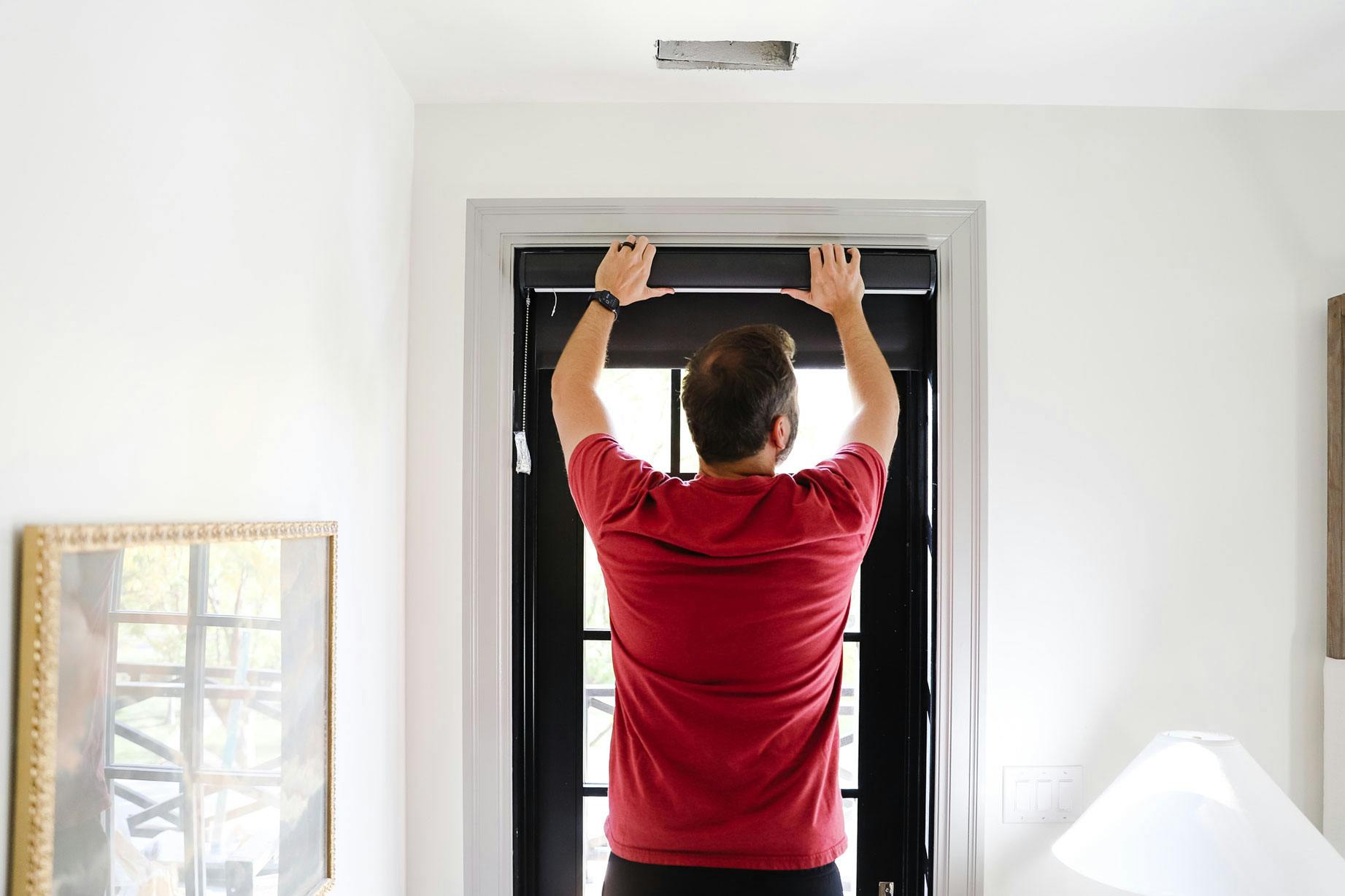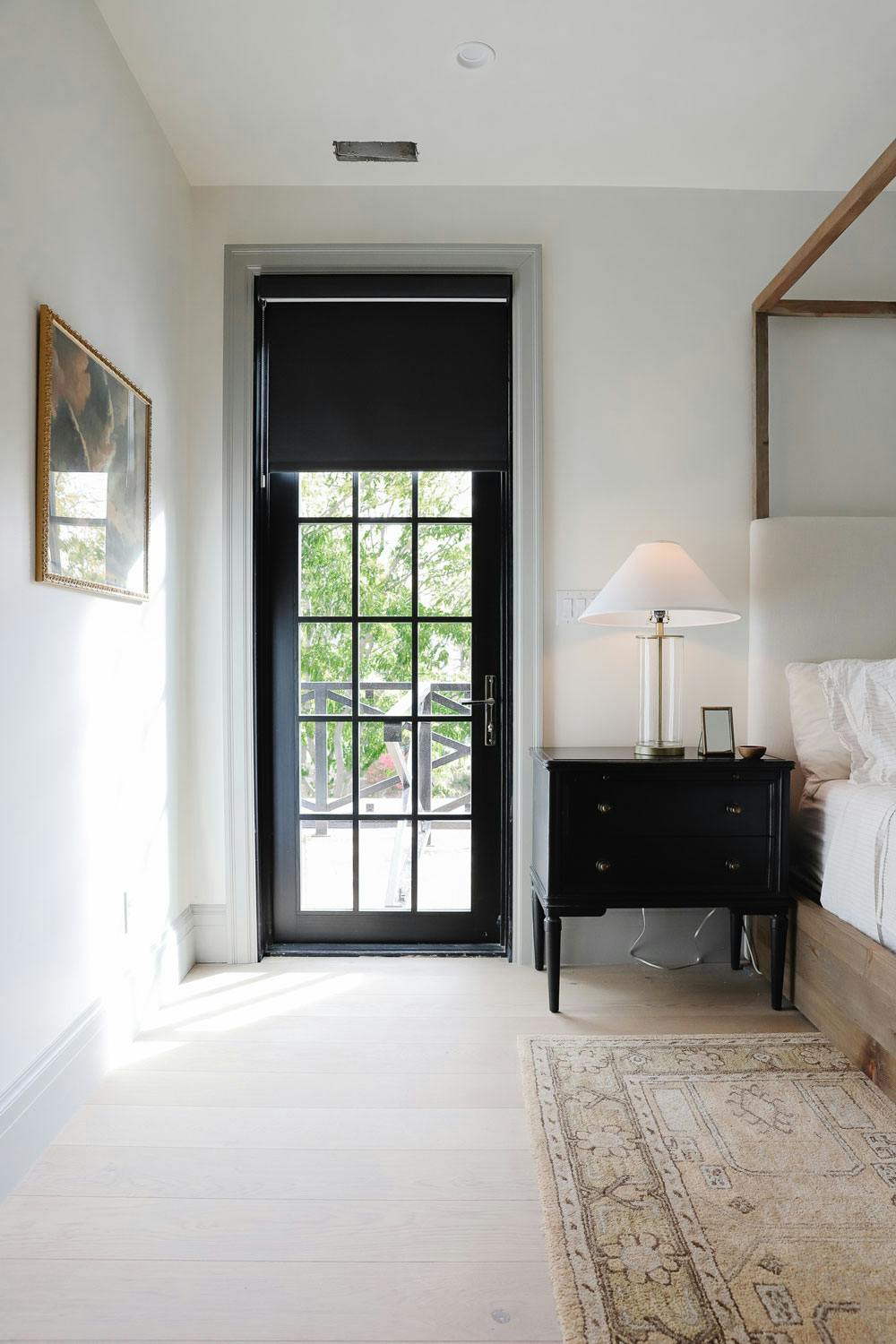 Woven Wood Shades Add Texture and Serious Light Blocking to Whimsical Girls Bedroom
Although they already had decorative curtain panels, Julia also wanted to add functional shades to their daughter's bedroom. She ordered lots of fabric samples to find just the right delicate woven wood material.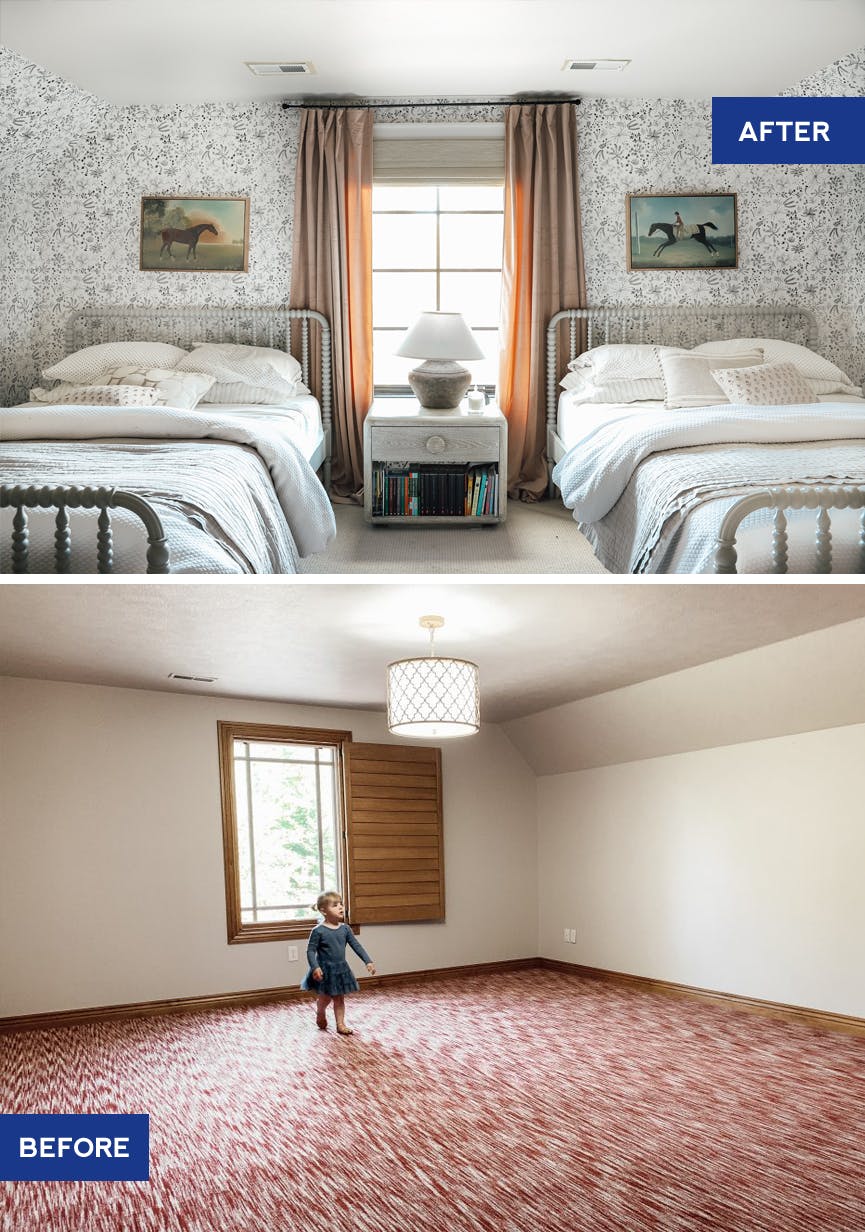 Julia Says:
"I strongly recommend ordering the sample pack. Gone are the days where you have to choose between "dark, medium, or light" woven blinds. Blinds.com has the largest selection of exotic grasses, reeds, and woods, which truly allows us to design specifically for our rooms and pick up on all of the color and nuances that we were hoping for."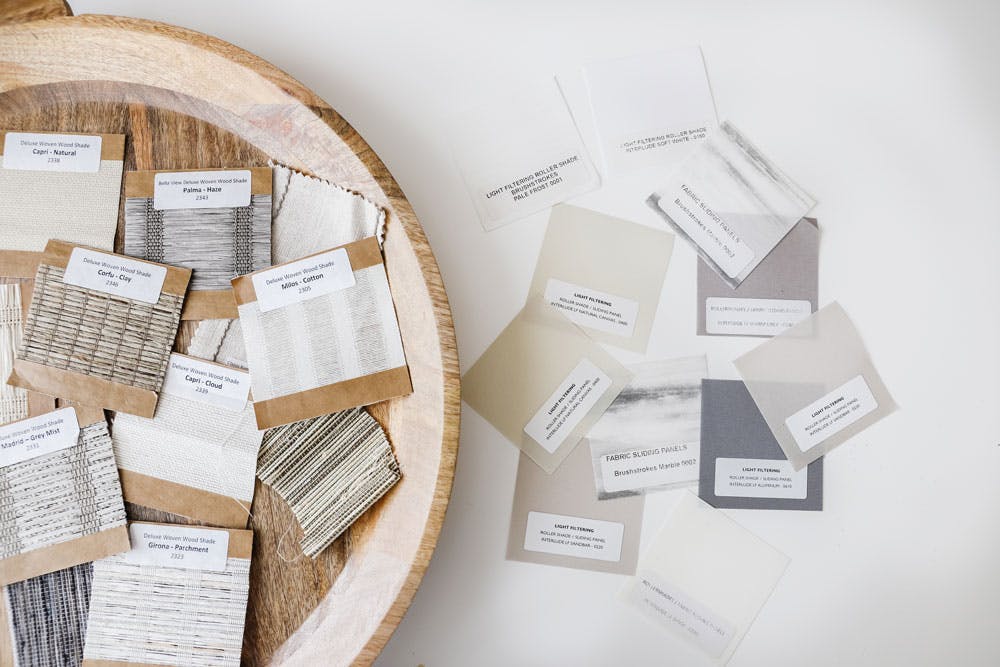 Julia landed on Blinds.com Premium Woven Wood Shades in Kula Coconut, a lightweight woven grass material.
Julia Says:
"I've been preaching the gospel of woven wood shades since before we ever bought a house. I love adding this natural touch and additional texture to a window treatment. I love the color because it's so clean and warm."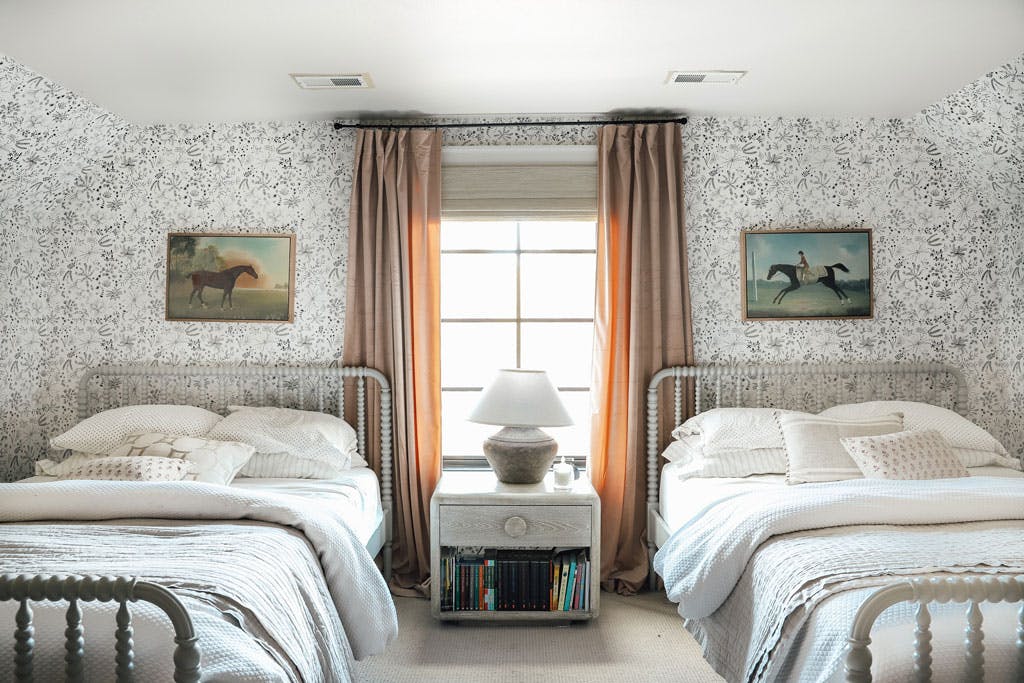 The shades get extra functionality with a movable blackout liner. This means that the blackout liner operates as a second separate shade behind the woven fabric.
Julia Says:
"There are two layers to her blinds that she can pull down together or separately. The privacy blackout shade is behind the woven shade so at night she can close both and if during the day, she just wants to cut some light, she can just pull the woven wood shade. These have a cordless lift, which is a safer choice for kids' rooms."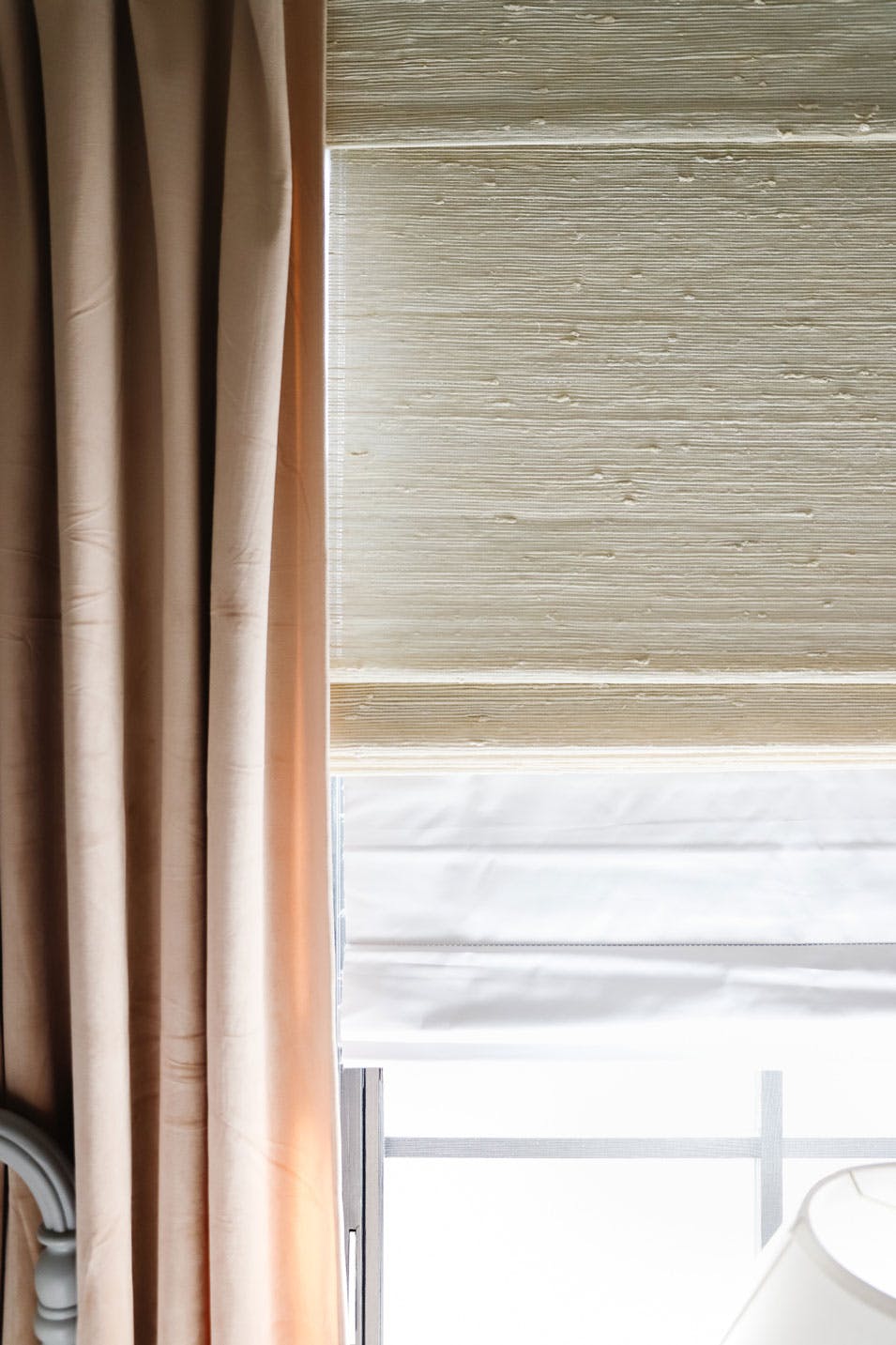 Get The Look:
Premium Blackout Roller Shades in Charlotte Iron with Motorized Lift and Semi Open 3" Cassette with Fabric Insert.
Blinds.com Premium Woven Wood Shades in Kula Coconut with Cordless Lift and Movable Blackout Liner.
See more of these spaces in the full post over at Chris Loves Julia.
For more window inspiration follow us on Instagram and Pinterest!