If you're even slightly interested in crafting and colorful decor, you know Oh Joy.
Joy Cho is considered by many to be a founding mother of the blogging world, and has become well known for her collaborations with huge brands like Target, Keds, Cel Tile, and Calpak. Her most recent endeavor has been building a LA dream home that's carved into the side of a hill.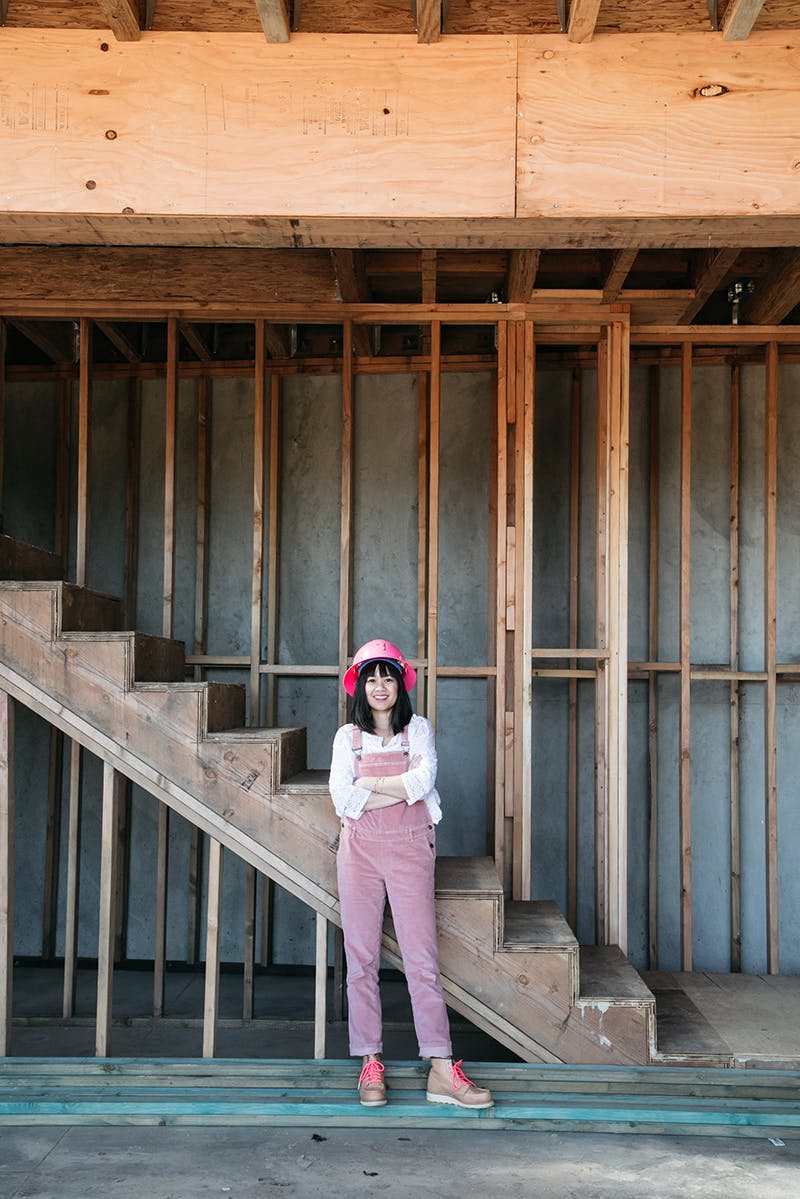 Photo by Lily Glass for OhJoy!
After living in their LA rental for nearly 10 years, Joy and her husband knew they were ready for a place of their own. Perhaps not shocking to those familiar with LA real estate - they found that it was cheaper to buy land and build than to renovate an existing home.
Take a peek inside Joy's previous home in our post: Clean And Colorful Bedroom Makeover from Oh Joy
They found a lot they loved, and over the course of four years, designed the space with architects, applied for permits, and spent 2.5 years under construction.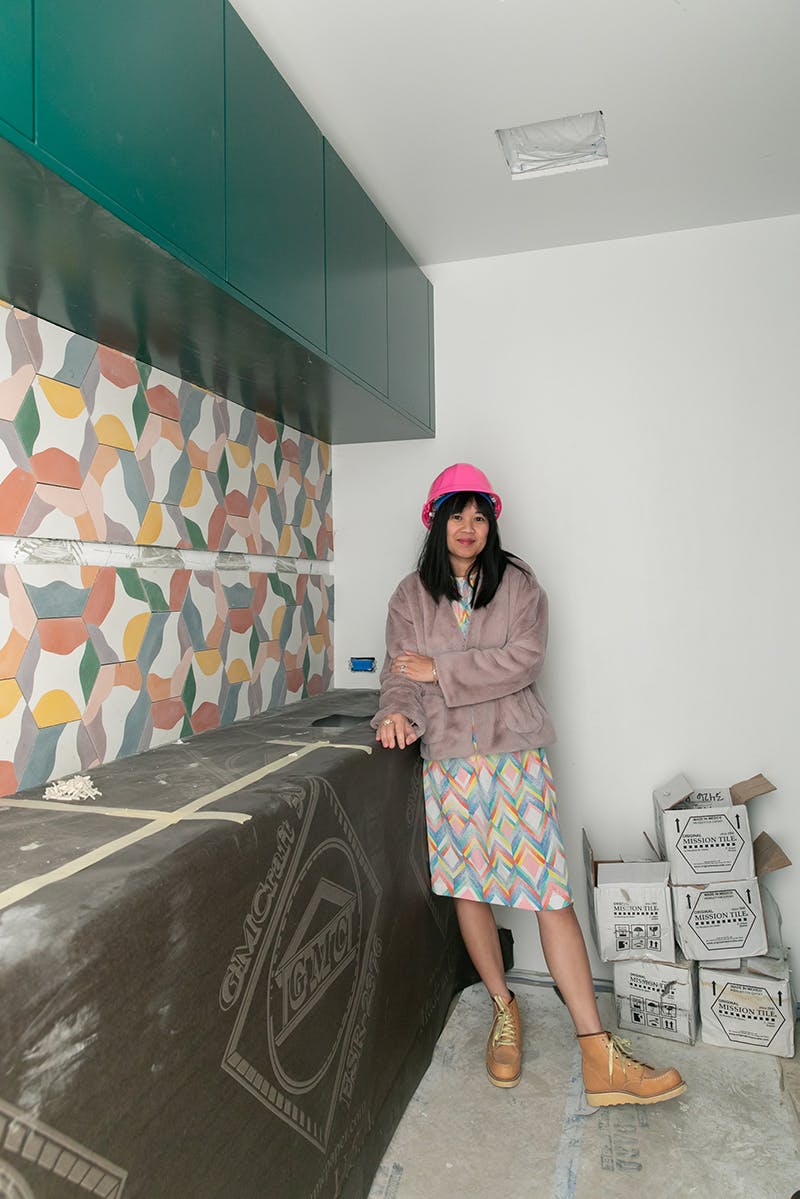 Photo by Lily Glass for OhJoy!
It should come as a surprise to no one that Joy infused the home design with lots of color, cheerful patterns and her signature mid-century inspired aesthetic. Her goal for the home was to make the most of LA's natural light and have lots of indoor/outdoor living space for her family of four.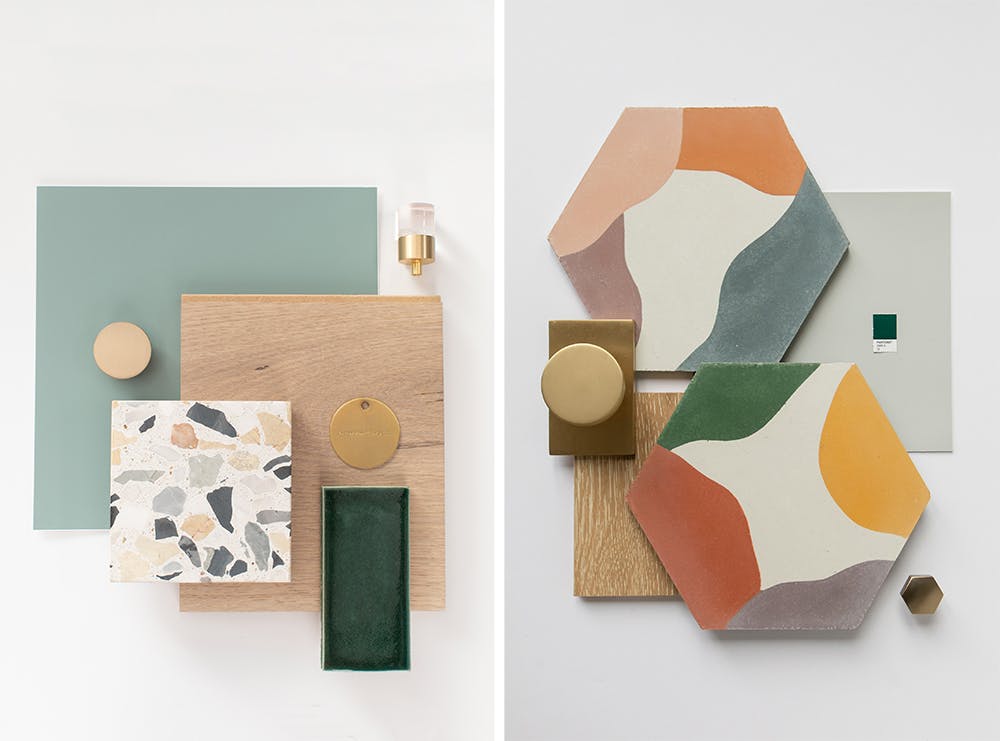 Photo by Lily Glass for OhJoy!
We've only seen sneak peeks since the family moved in at the very beginning of quarantine. But from what she has revealed, we can tell that Joy has brought the fun with terrazzo floors, colorful patterned tile, and LOTS of wallpaper. Plus, it wouldn't be a modern California home without lots of windows to soak up the sun.
Joy Says:
"Windows (and lots of them) were always a huge part of our home build design. We love natural light, and sunny Los Angeles gives us some of the best and longest daily sunlight we could ask for! But we also knew, even as far back as our old apartment how important blinds were for sleep, privacy and heat."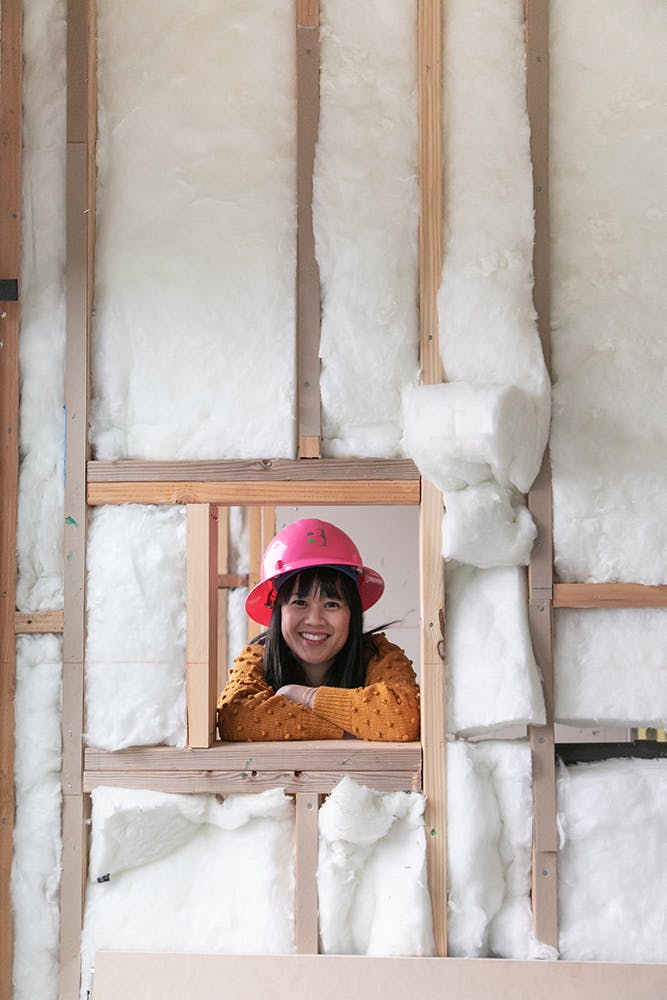 Photo by Lily Glass for OhJoy!
However, with all those windows, Joy knew she'd need window coverings that provided privacy, blocked light when needed, and fit her modern style.
Joy Says:
"One thing that is SO helpful in selecting window coverings is to chat with a professional that works with window coverings for a living. They have a great service and you can work directly with a designer to get just the right treatment for your home!"
When choosing window treatments for the guest bedroom, Joy wanted shades that contrasted with the graphic wallpaper and blocked light so guests could sleep in soundly. She landed on Premium Roman Shades in a creamy linen called Gent Bisque. Choosing an outside mount and adding a blackout liner gives the shades maximum light control.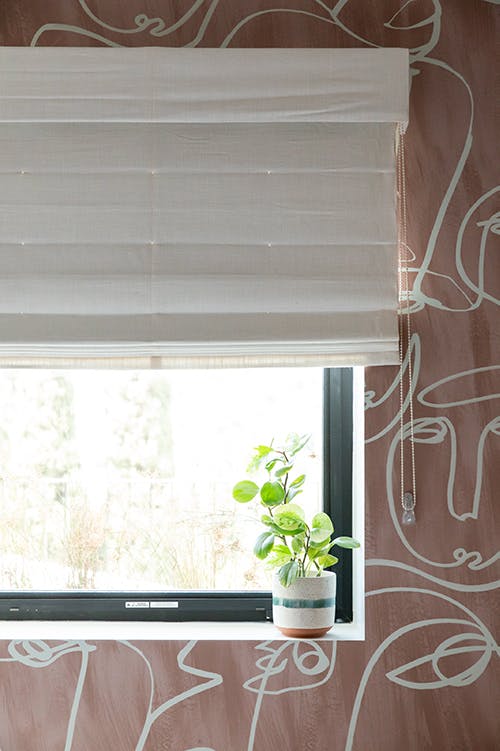 Photo by Lily Glass for OhJoy!
Joy Says:
"We chose Premier Roman Shades with the black-out option in mostly every bedroom in the home. I love that because you could have something like and bright (like the Gent Bisque linen shades) or darker and more sultry (like the dark blue Luxe Velvet Lapis shades)."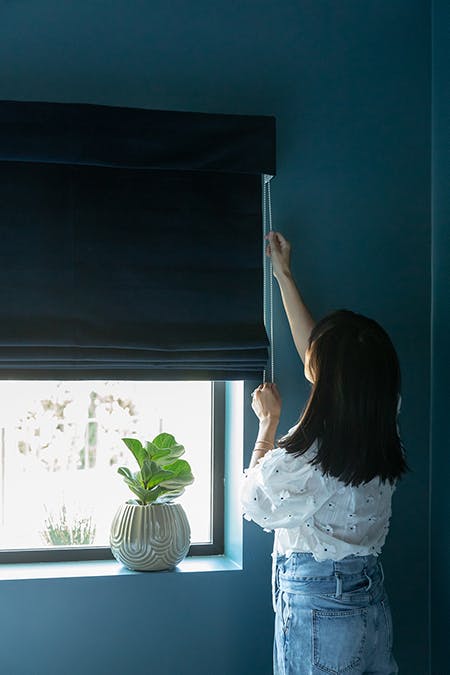 Photo by Lily Glass for OhJoy!
For a tone-on-tone look, she chose Premier Roman Shades in Luxe Velvet Lapis. This deep blue velvet steps up the glam factor, and the blackout liner ensures that the room will have hotel-level darkness.
Joy Says:
"Window coverings are one of those pieces that we don't often work into a design from the get-go, but it's important to make sure they work for you both functionally and aesthetically."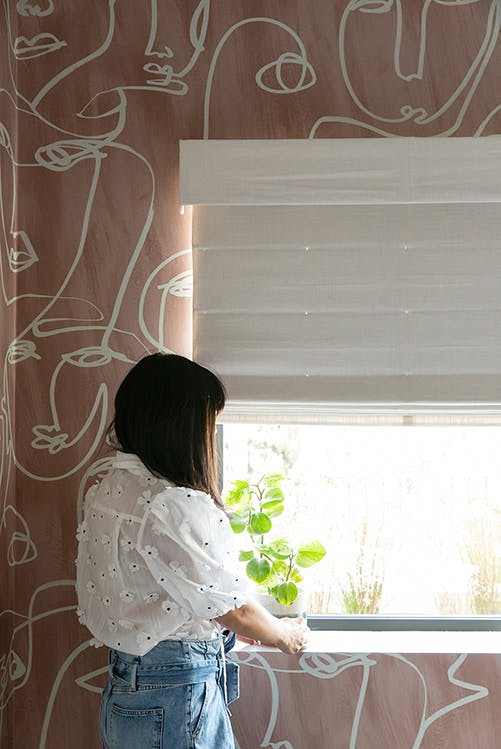 Photo by Lily Glass for OhJoy!
Head over to Oh Joy to read more about her window design. PLUS she shares other Blinds.com window treatment styles she considered and recommends for those in the market.
Get Joy's Look with Premium Roman Shades in Gent Bisque and Luxe Velvet Lapis with a blackout liner and flat fold.