Outdoor dining has quickly become the preferred way to gather post-Covid. But on nights when you don't feel like leaving home, we're sharing 3 simple tips on how to capture the same ambiance of your favorite outdoor bistro in your own backyard.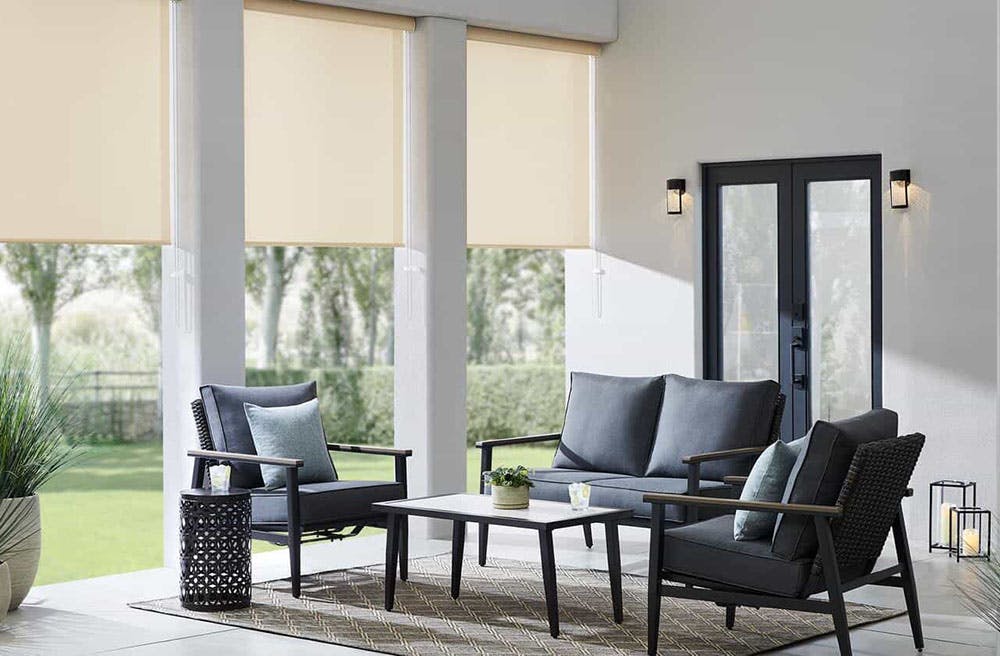 Pictured: Blinds.com Outdoor Solar Shades in Palermo 5% Natural.
1. Bring The Kitchen Outdoors
Outdoor kitchens have grown in popularity for a while, but interest has really exploded recently.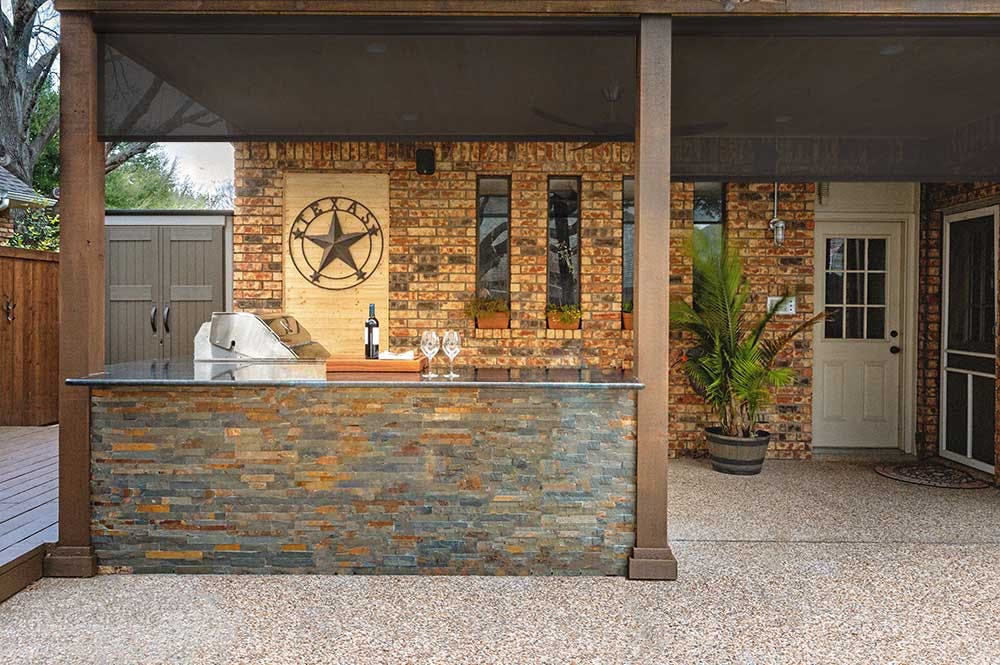 Pictured: Coolaroo Solar Outdoor Shade in Sydney 10% Bronze.
An outdoor kitchen needs a dedicated cooking space, usually a grill, as well as counter space for food prep, and a dedicated eating area. Place a few bar stools across from the chef's workspace, hibachi style. Then finish it off with outdoor solar shades- they're like sunglasses for your porch or patio. Just be sure your solar shades aren't hanging directly over the grill or they could warp and melt.
2. Pull Up A Seat
What's an outdoor space without seating? The right seating can make or break an outdoor area. A chunky outdoor sectional feels like a relaxing outdoor lounge.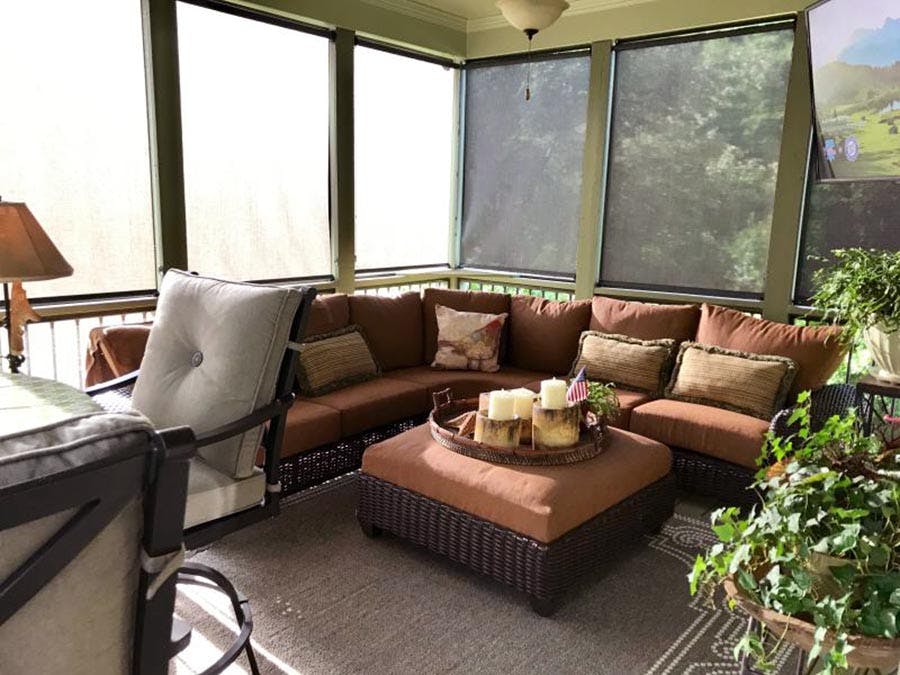 Pictured: Bali Solar Shades in 5% Mineral Point
Light weight bistro-style chairs make it easy to pull up a seat and chat. They're also a great option for outdoor dining. In the evening, family and friends can drag the chairs around a fire pit to keep the fun and conversation going.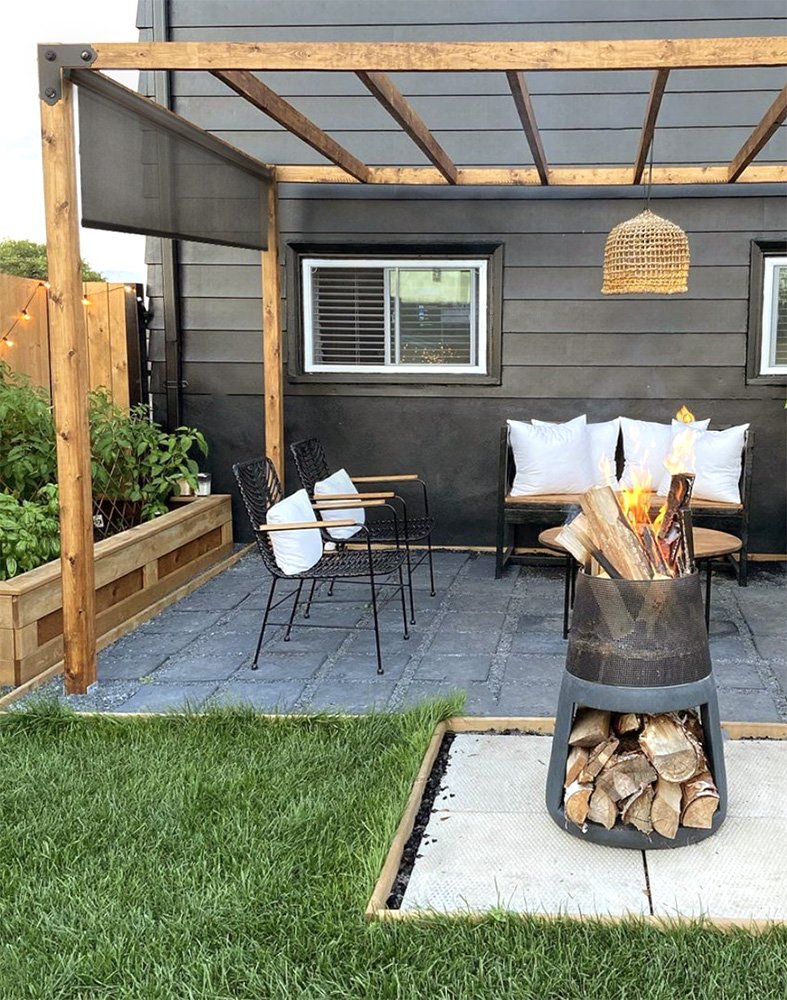 Pictured: Coolaroo Outdoor Solar Shade in Sydney 5% Bronze. Photo via @blackhouseinteriorsstbay.
3. Creating Ambience With The Right Lighting
Ambience often boils down to the right mood lighting. Overpowering sun rays can harsh the vibe, which is why many bistros and coffee shops use solar shades. Outdoor solar shades are durable and designed to withstand the elements. They act like sunglasses and cut down on glare while still preserving your view. They range in percents with a 1% openness rating allowing 1% of light through (and blocking 99%).
Also check out: What Do The Percents Mean On Solar Shades?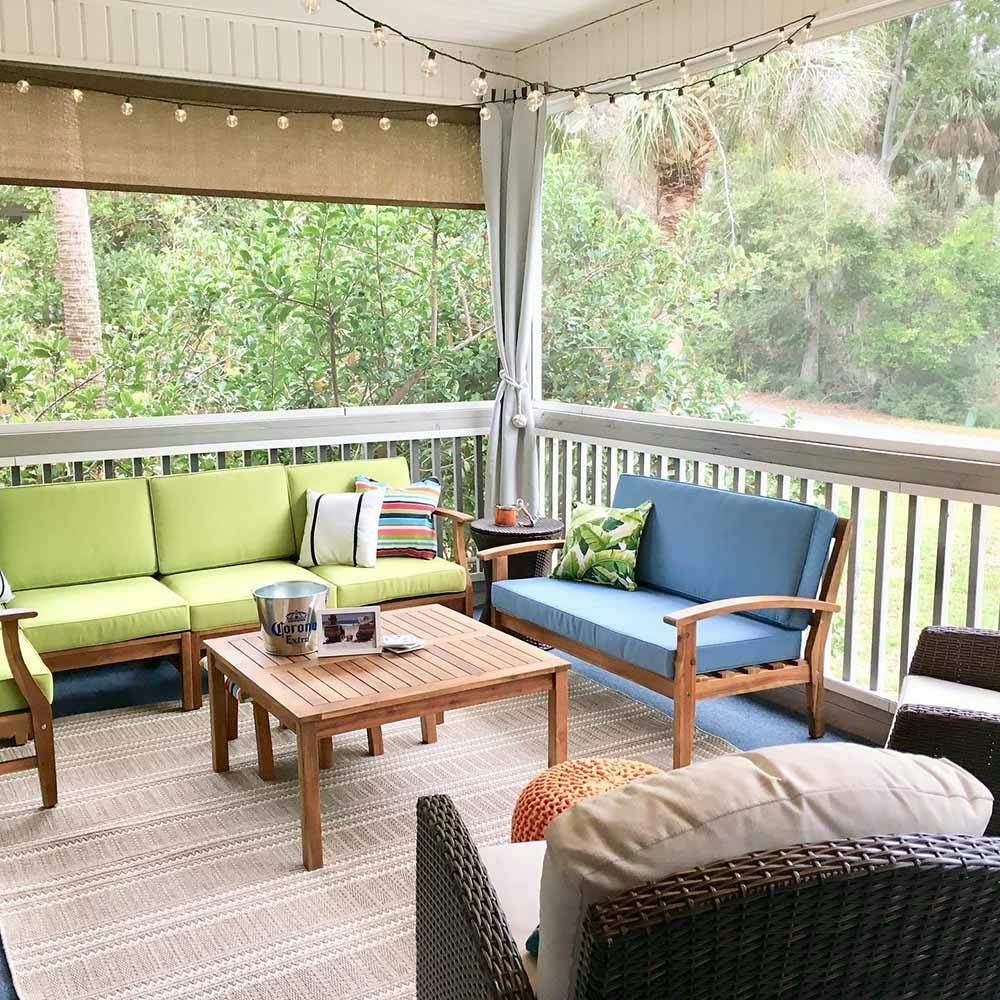 Pictured: Coolaroo Outdoor Solar Shade in Outback Walnut 5%.
Want More Outdoor Inspiration?
Now that you've learned how to create the ultimate outdoor dining experience, find out Are Outdoor Shades Right For You? Join the conversation over on our Instagram @blindsdotcom. Also be sure to follow us on Pinterest for endless outdoor shade inspiration.