Have you ever run out of steam (and budget) on a renovation project? You pour all of your energy into the first few spaces and then are tempted to leave the rest of the house unfinished.
We love Claire Brody's "use what you have" strategy for combatting renovation fatigue and how her improvised guest bedroom makeover turned out.
Meet Claire Brody
Claire Brody is an Austin, TX based interior designer who just bought a 1960s ranch home. Even though her home is in the heart of Texas, Claire shuddered at the thought of "country" decorating with cheesy wrought iron and faux finishes.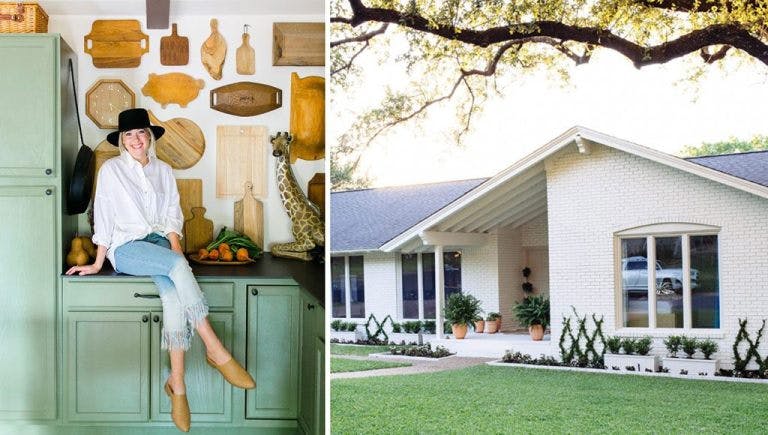 In the end, Claire found a way to bring in southwestern elements for a look she has deemed "New Country Collected."
Mid Century Austin Home Goes from Dated to New Country Collected
In the kitchen, Claire used saltillo tile, a hammered copper sink, and collected accessories to give the space a distinctly southwest feel that's anything but kitschy.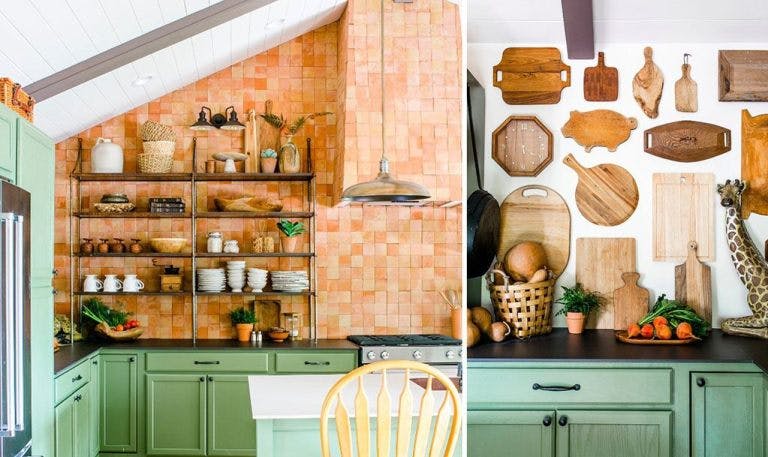 For the living room, she used leather furniture, terracotta accessories, and a variety of natural elements to create a look that falls between eclectic and poised.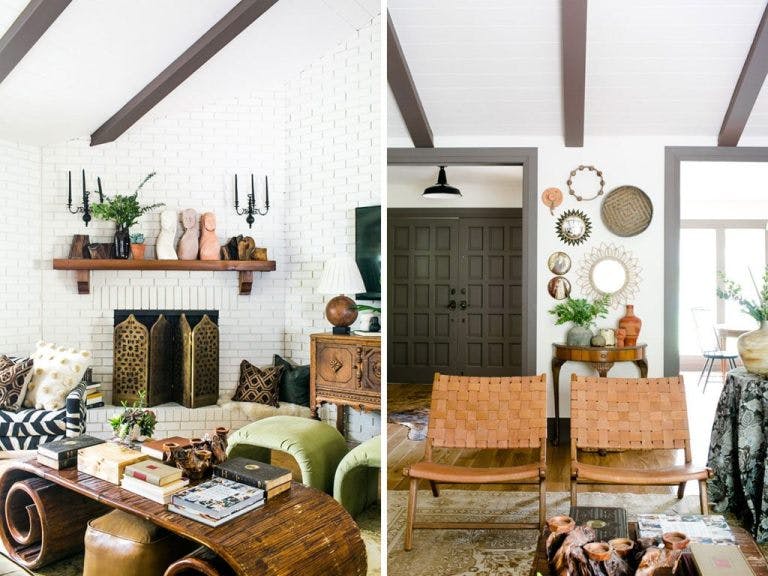 Guest Bedroom Gets 'Use What You Have' Makeover
After months of marathon renovating, much of Claire's budget and physical energy were exhausted. She and her husband needed a break, but wanted to make some progress on their guest bedrooms without spending too much money.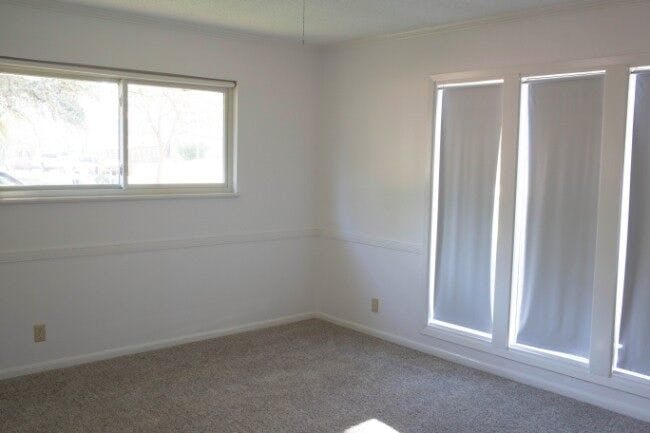 The guest bedrooms were a blank slate and desperately in need of Claire's unique, collected style. As a designer and someone in the middle of a renovation, Claire had been saving a lot of pieces that she hoped to find a place for somewhere in the house. She decided to outfit the two rooms by only "shopping" from her storage closet. But, with old crumbling roller shades on the windows, one thing she had to buy was new bamboo shades from Blinds.com.
Claire Says:
"And now I'm going back on my word because there's one thing that didn't come from my inventory closet.  Those bamboo blinds!!!!!! Because did you see the originals? Ratty plastic roller shades.  They hurt my eyes.  I would 100% rather our guests just be exposed with no privacy than to have those gross plastic shades."
Claire gave the room a collected style with basket wall art, fun accent pillows, and textural Blinds.com Woven Wood Shades in Driftwood Umber.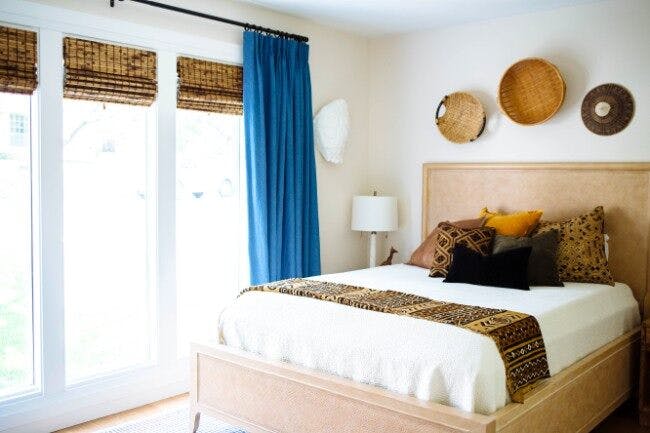 Claire Says:
"Seriously, how beautiful are those shades. I put one shade on that long, short window and then 3 shades on the 3 short, tall windows. I love the color variation on the shade the most.  It's dark enough to add needed depth to the windows but it's not too dark.  Blinds.com has SOOOO many woven shade options and I ordered at least 30 samples to see in person."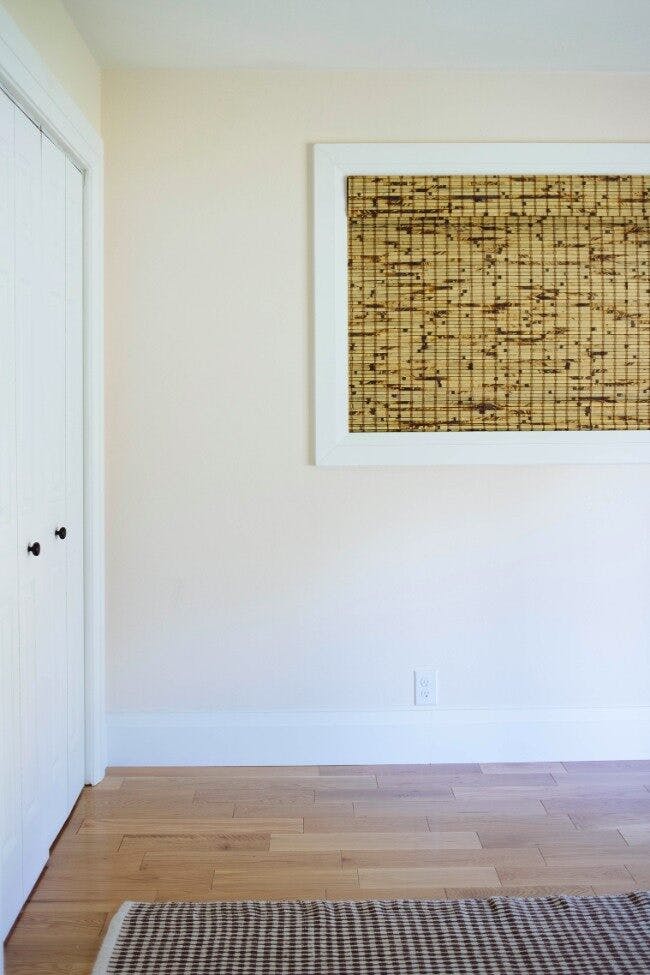 Claire Says:
"For the "use what you have" concept, I already had that bed, quilt, throw pillows, fabric, baskets, nightstands, table lamps….. I have too much stuff. Have you seen the documentary, Minimalism?"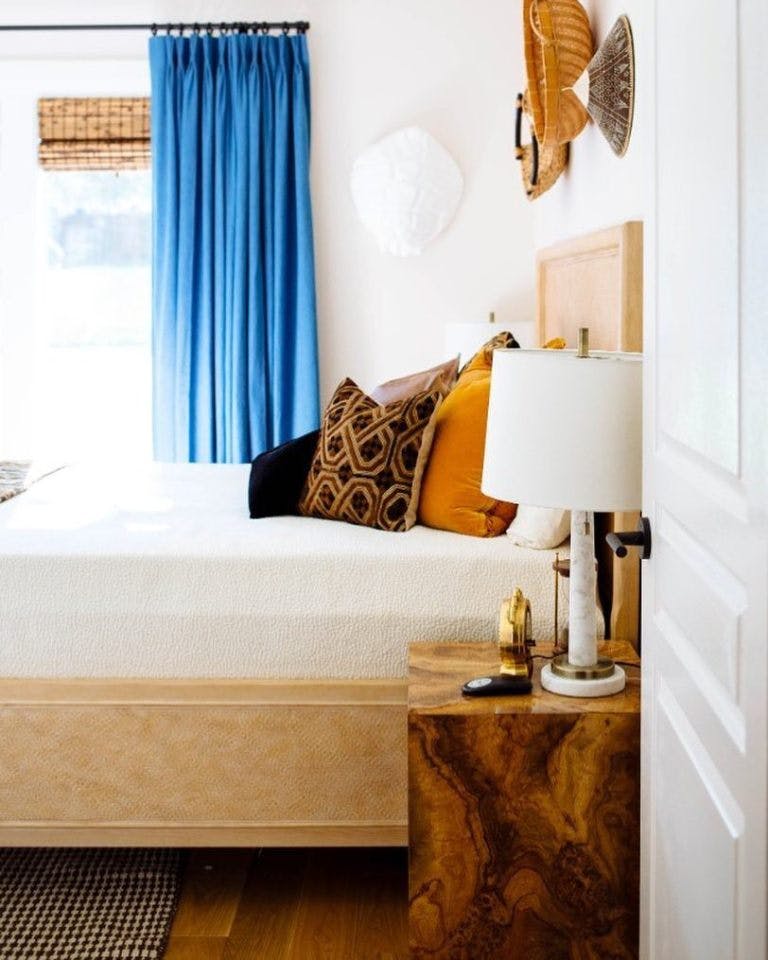 Second Guest Bedroom Gets a Refresh with Woven Wood Shades
Claire gave the smaller second guest bedroom a similar punch-up with bold accessories from her décor stash.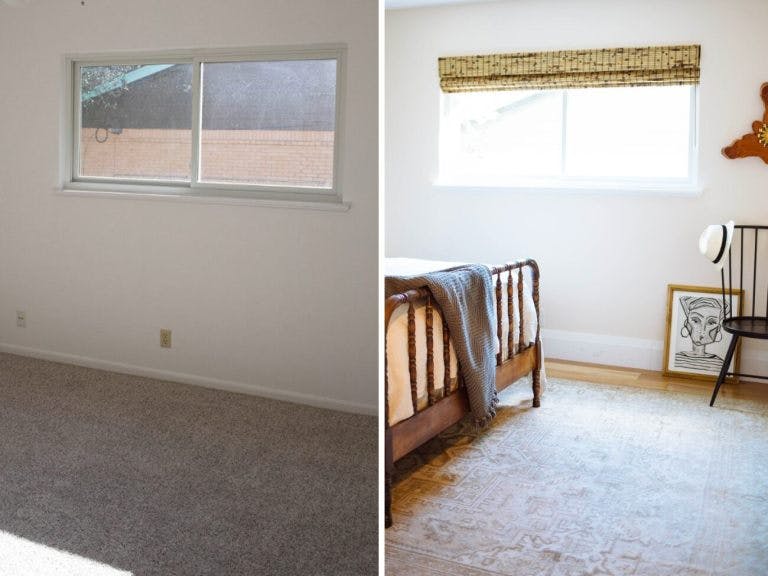 In a stripped down space, a few bold pieces can make a big impact. Claire put large print artwork behind the bed, added fun pillows to the simple bed linens, and hung a rattan lamp that echoes the texture of the window shades nicely.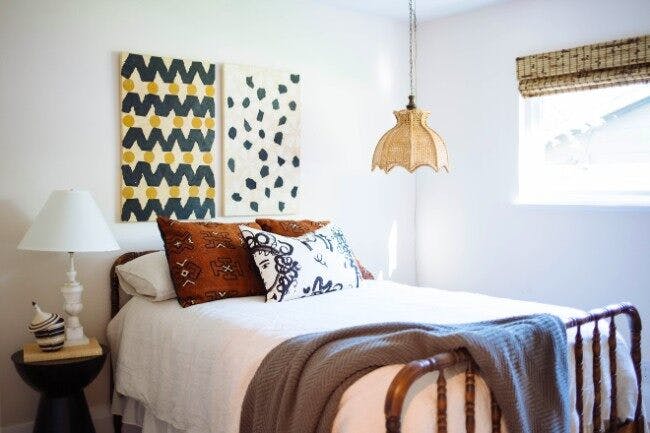 Claire Says:
"We used the same woven shade from Blinds.com in this guest room. The other guest room is at the front of the house, so more privacy is needed, but this room is in the middle of the bedrooms and doesn't require as much privacy.  I like keeping this shade open because the light that comes in overflows in the living room.  However, if need be, the shades are backed with blackout liner so no light is coming through when closed. (All bedrooms should have blackout liner, I think.)"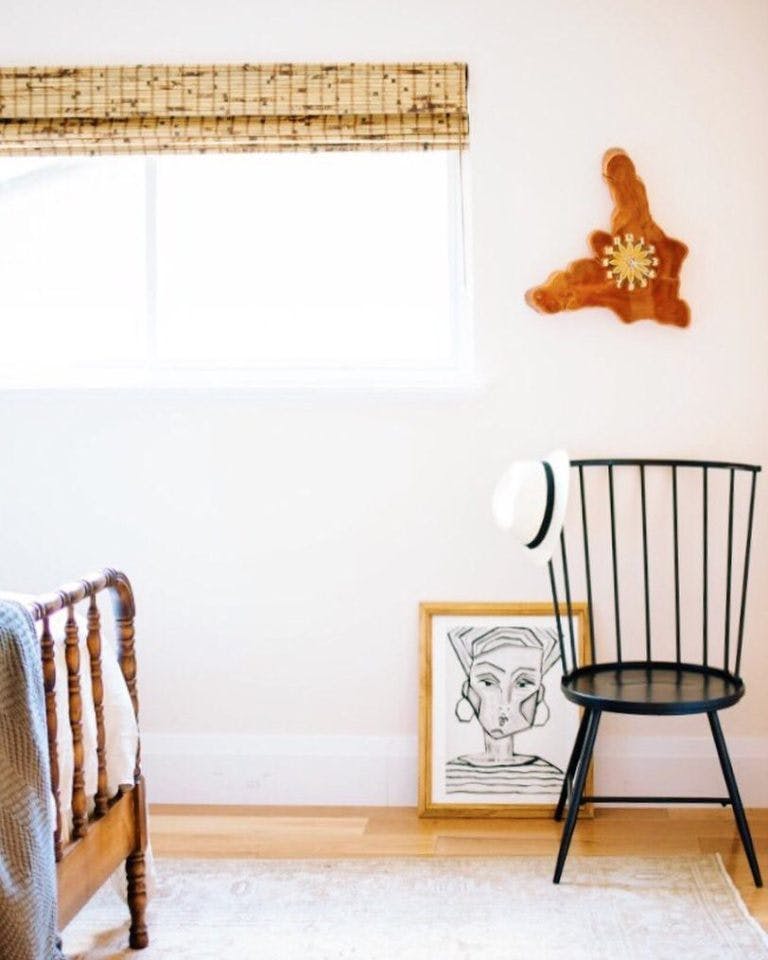 Get The Look!
Start a simple makeover of your own with Blinds.com Woven Wood Shades in Driftwood Umber. Claire also chose the continuous cord loop lift and a blackout liner in light beige.
Learn more about this makeover and Claire's home in her post, Use What Ya Have...Guest Bedroom Updates.