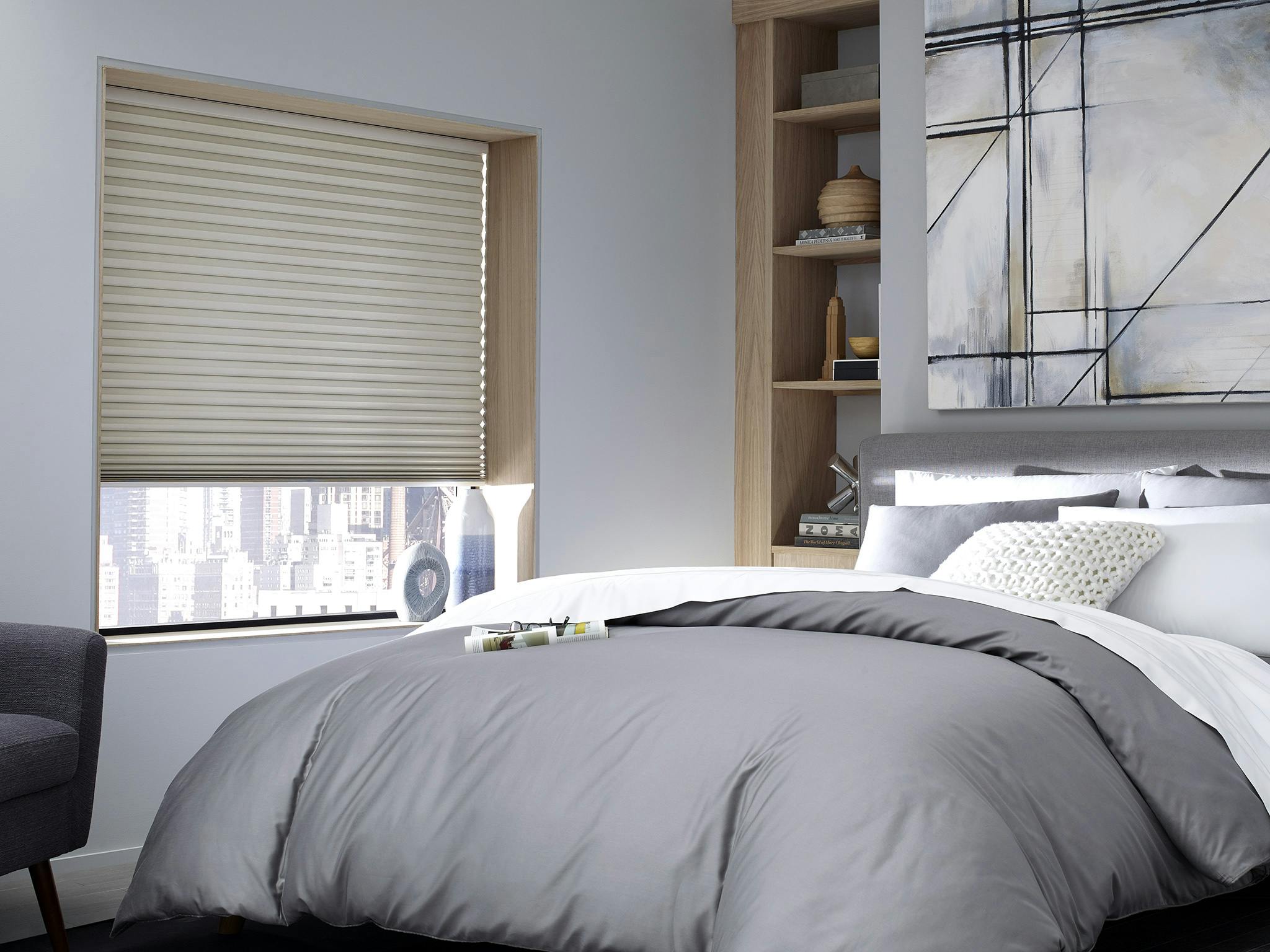 Use Bedroom Blinds to Create a Private Sanctuary
Even if you leave the living room or kitchen windows wide open, it's important to have privacy in the bedroom. Covering windows gives peace of mind that lends to relaxation and enjoying a good night's sleep. In addition to blocking prying eyes, bedroom shades also block sunlight, so it's easier to rest during daytime hours. Classic mini blinds are a great option for privacy. Mini blinds are easy to install, affordable, and effective. They come in many colors and styles, so you can find the right style for your décor. There are also optional upgrades, like cordless or motorized, so they're safer for homes with children and easier to use.
If you prefer cellular shades instead, these popular shades offer extra insulation and light filtration in addition to being easy to operate.
Finally, blackout shades are a popular option for bedroom privacy. These light-filtering shades make it easy to sleep even when the sun is extremely bright.
Best Blinds for Bathroom Privacy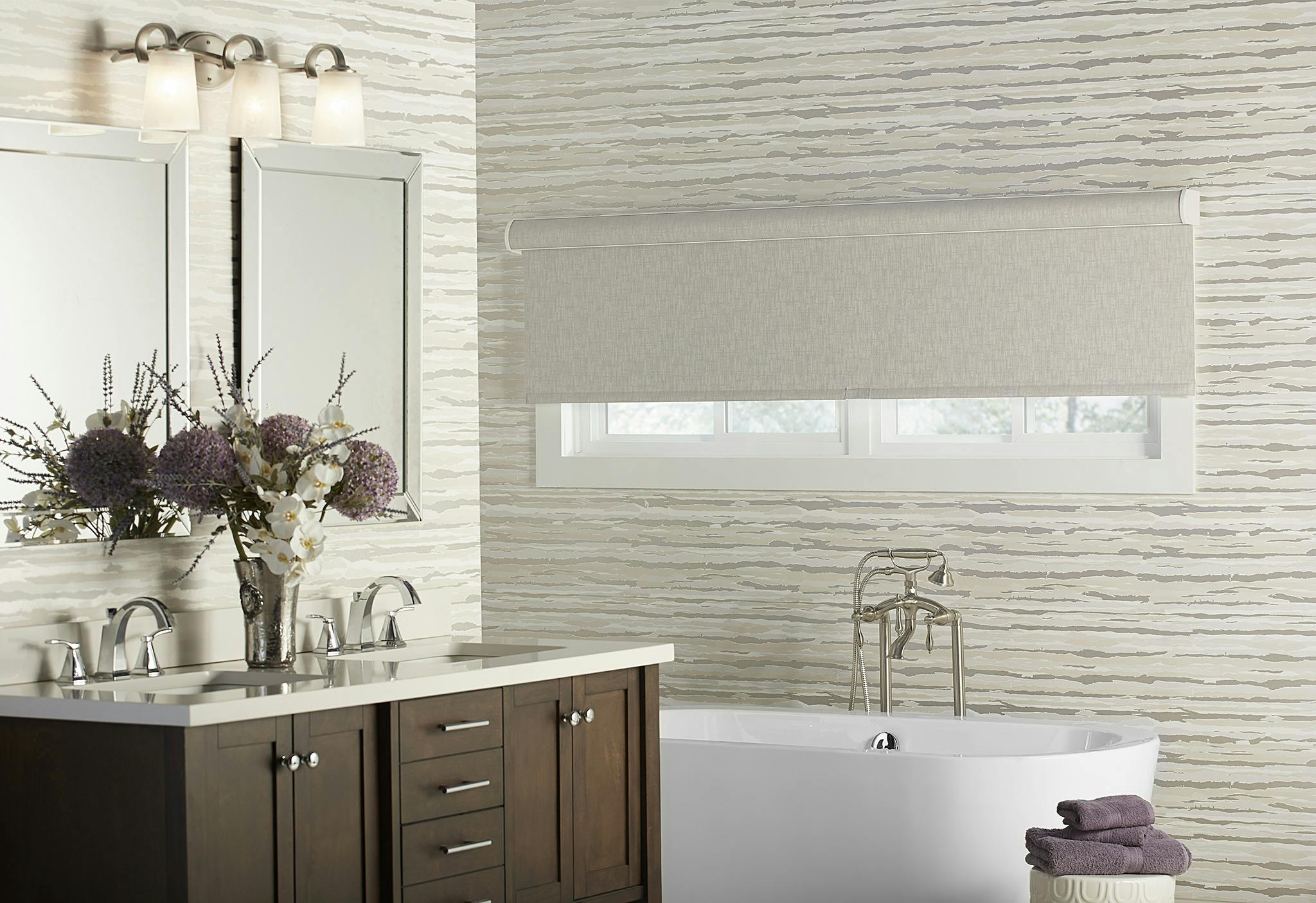 Of course, bathrooms are one of the most essential privacy rooms. When trying to unwind in the shower or tub, nobody wants to have to worry about someone spotting them. That said, However, the bathroom also comes with some unique concerns regarding window treatments. First, many homeowners want the option to allow some light into the room. Second, choose a bathroom window treatment made from moisture-resistant materials to avoid warping or cracking.
Roller shades are a popular choice because they offer excellent privacy and light control with easy operation. We recommend a continuous cord loop for roller shades, which can allow you to stop the shade in any position. Choose a vinyl material for your roller shades so they're easy to clean and moisture-resistant. When choosing a moisture resistant window treatment, faux wood blinds and faux wood shutters are an excellent option for bathrooms. Faux wood blinds and shutters will not warp in humid environments, so they can last a long time and withstand bathroom moisture. There are even special coatings to further enhance durability. Faux wood blinds have several slat size options to further customize your privacy and light control.
How to Use Blinds for Privacy on Glass Doors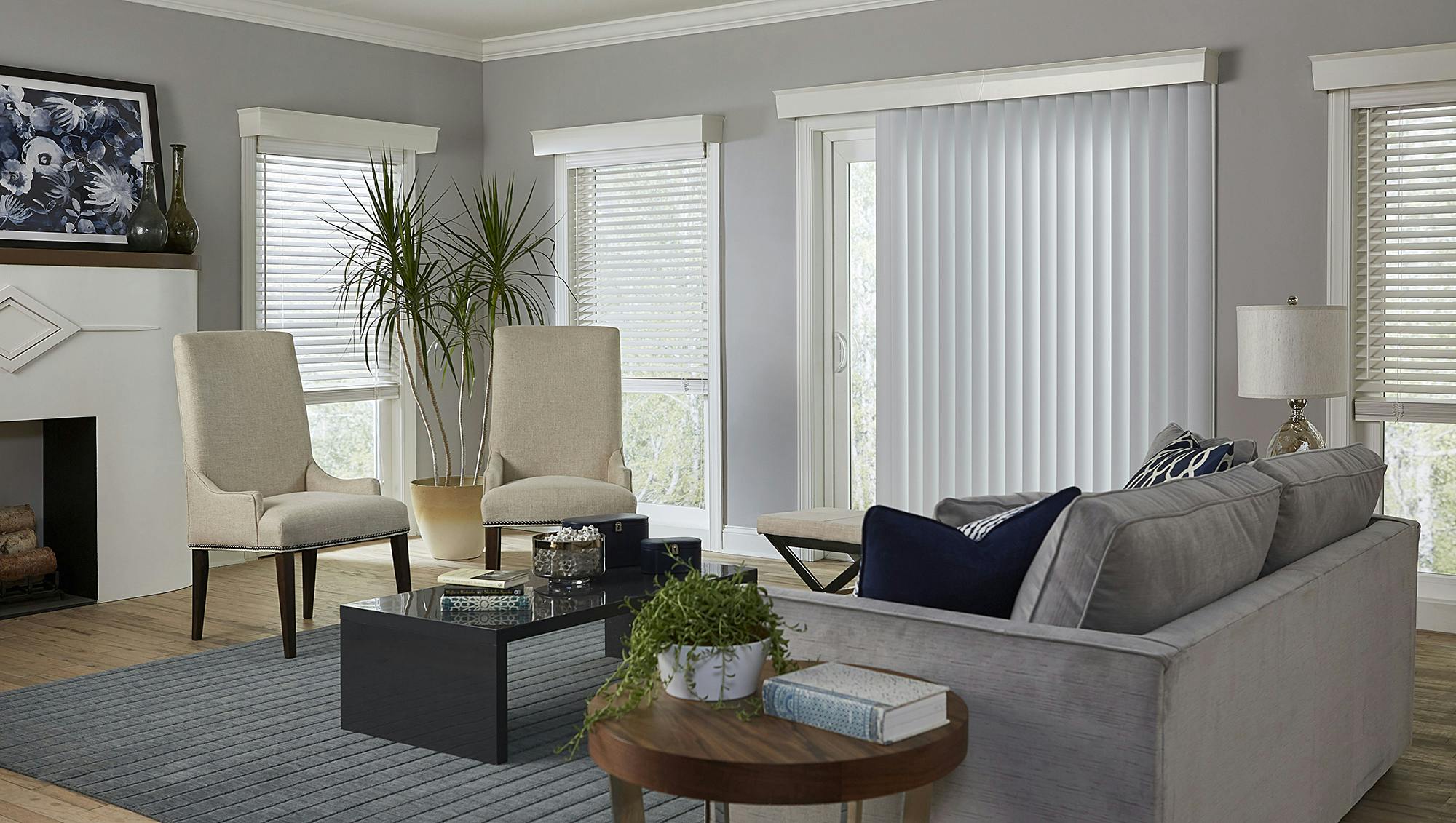 Spacious sliding glass doors and French doors might be a great way to let in light and access a patio. However, these massive glass panels are a privacy problem. To cover up these wide-open windows, horizontal blinds and shades may not be the most convenient option. Instead of horizontal window treatments, we suggest vertical blinds for sliding glass doors. These blinds come in long lengths that easily cover even the tallest doors. Since they open from side to side, it's easy to access the door itself. Homeowners can open the blinds a little bit and walk outside without needing to uncover the entire panel of doors.
The Best Window Treatments for Privacy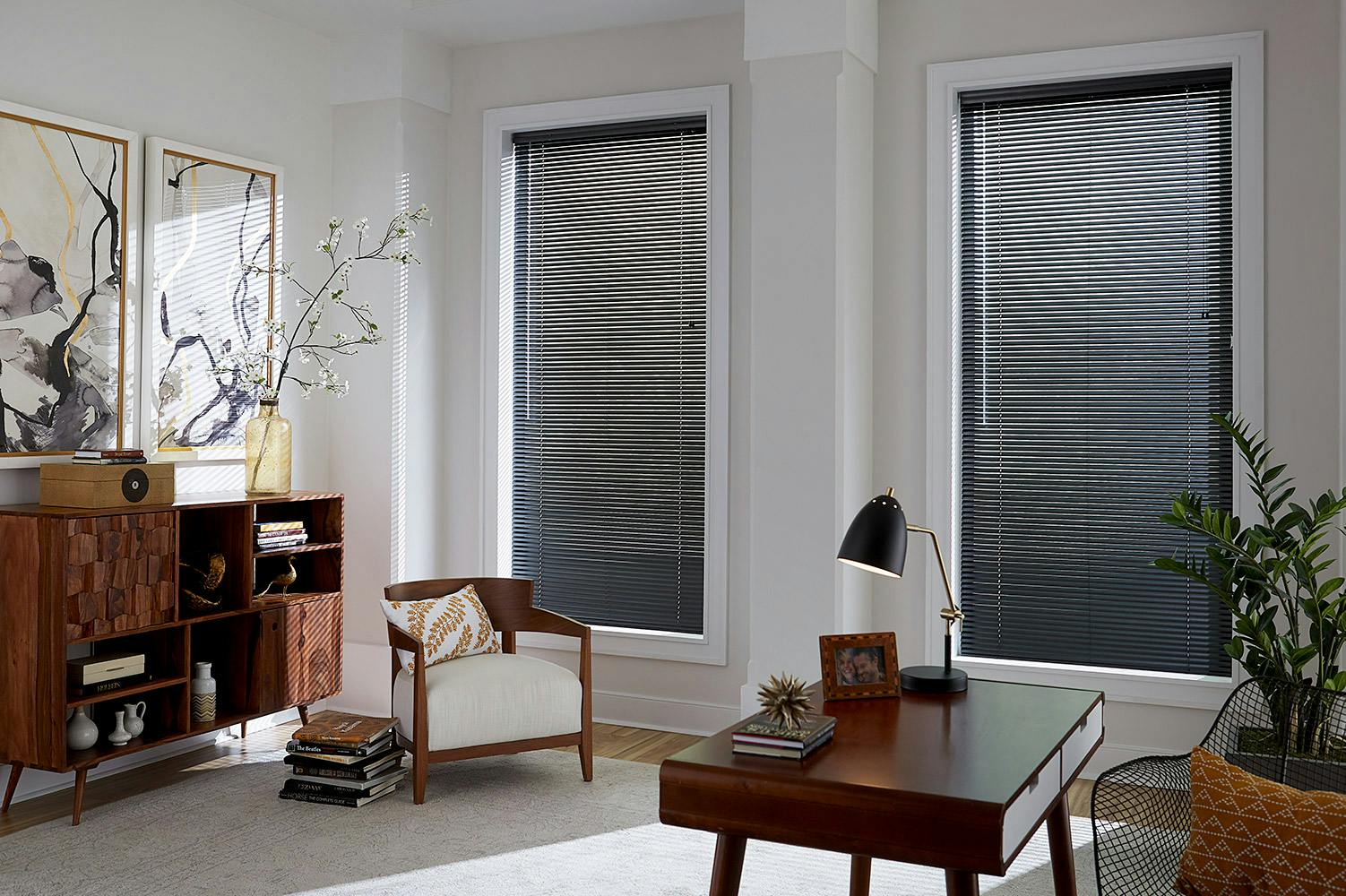 The rooms in your home will require window treatments with specific functions. Various window treatment styles will benefit your needs differently. Whenever a homeowner needs privacy, there are a few specific types of blinds and shades that stand out. The best blinds for privacy are flat, fitted blinds that do not allow any cracks or gaps along the window frame. A simple roller shade is often one of the most effective privacy options for most rooms. As long as it's installed properly against the frame, this window treatment provides excellent coverage. Their simple, elegant design provides a neutral backdrop in any room. And thanks to their convenient raising and lowering method, you can achieve privacy in just a few moments. Cellular shades are another shade ideal for full coverage. These window treatments have honeycombed fabric woven together into a wide, flat panel. Due to their slim profile, you can install them right against the window frame, minimizing any gaps around the edges. Since they trap a little air in their "pockets," these blinds also insulate. They can also reduce noise, ensuring both visual and auditory privacy. The right blinds or shades selection can greatly improve privacy. Options like Roman shades or faux wood blinds look gorgeous, block prying eyes, and reveal natural light when wanted. And when windows are properly covered, it's easier to relax and enjoy your home.
For more information, read our Blackout and Light-Filtering Window Treatment Buying Guide.