Are you restoring an RV (or houseboat) so you can take your life on the road? Sprucing up your camper for summer adventures with the family?
Don't forget to update the window coverings when you give your mobile home a makeover. Before hitting the road this summer, we're sharing 8 things to know before replacing your RV blinds.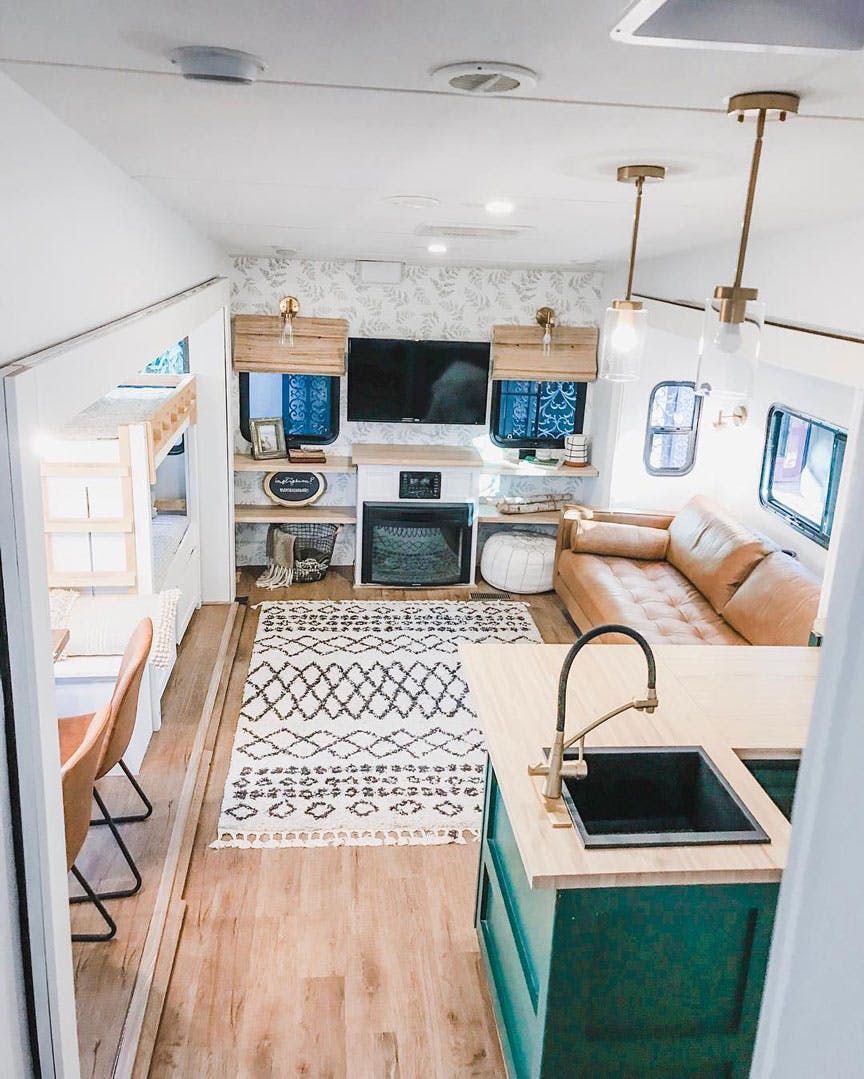 8 Things To Consider Before Buying Shades or Blinds for RVs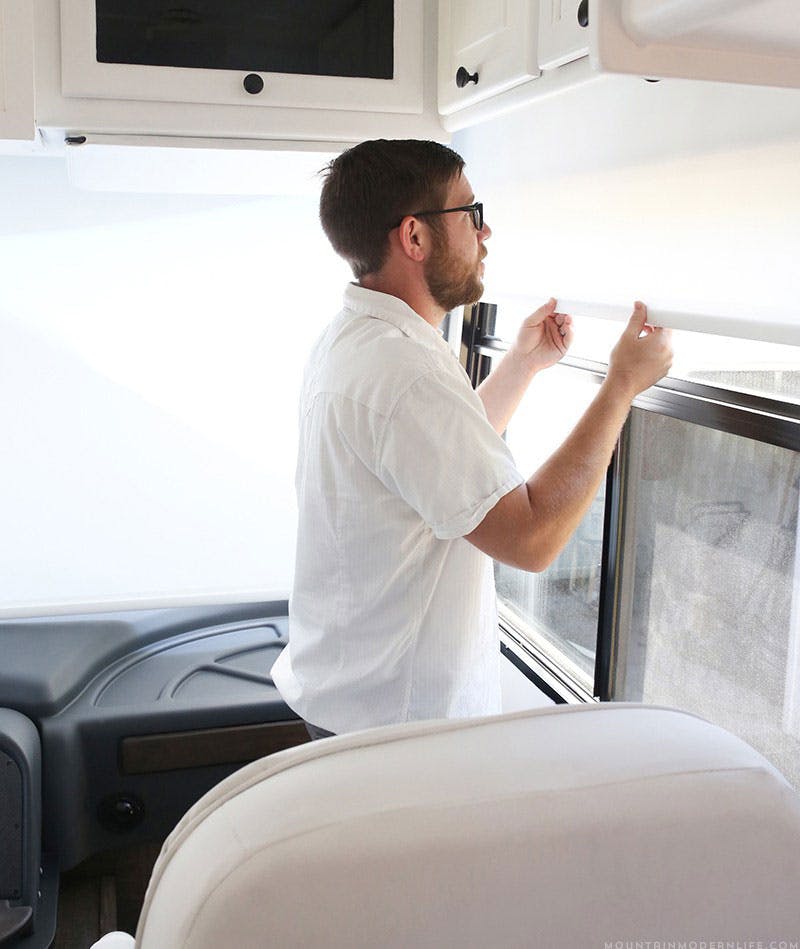 1. Privacy
Most places to park and sleep in an RV provide little, if any, seclusion. (Being caught unawares as you step out of the shower? No thanks!) Install blinds or shades to get privacy when you need it - plus they'll prevent thieves from peeking in when you're not home.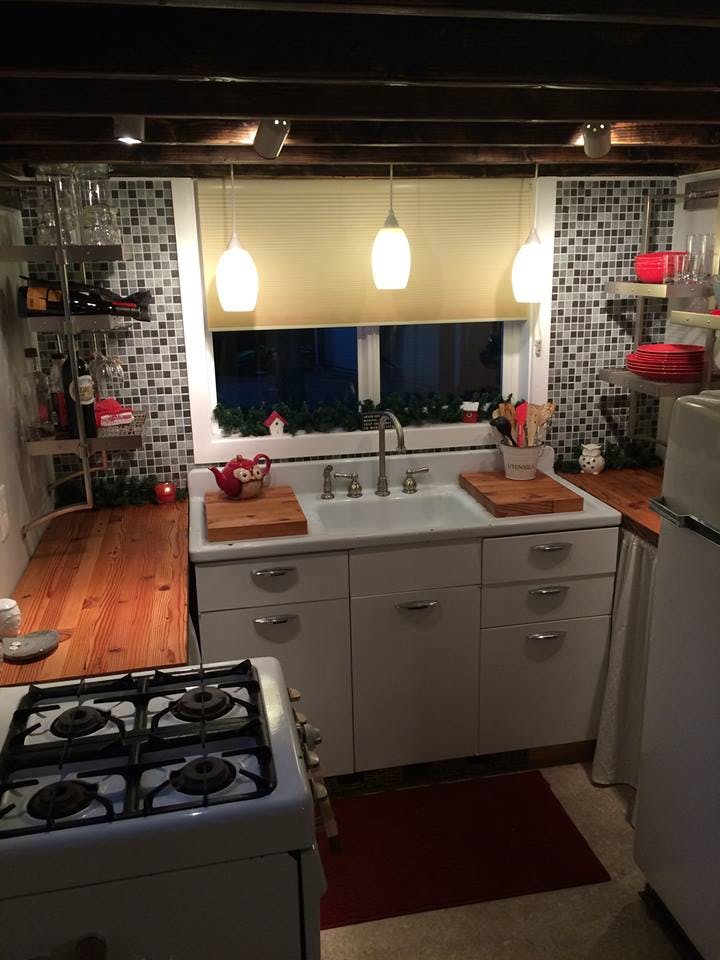 2. Insulation
RVs can be very difficult to cool down during the hot summer months. Adding shades can help you lower temperatures faster, stay cool longer and overall run your rig more efficiently. UV-blocking solar shades will reflect heat while letting in light, and insulating options like cellular shades will hold in the conditioned air you do create.
RVs and boats are extremely susceptible to sun damage, as are the people living inside of them. Shades will protect fixtures, furniture and your skin from harsh rays.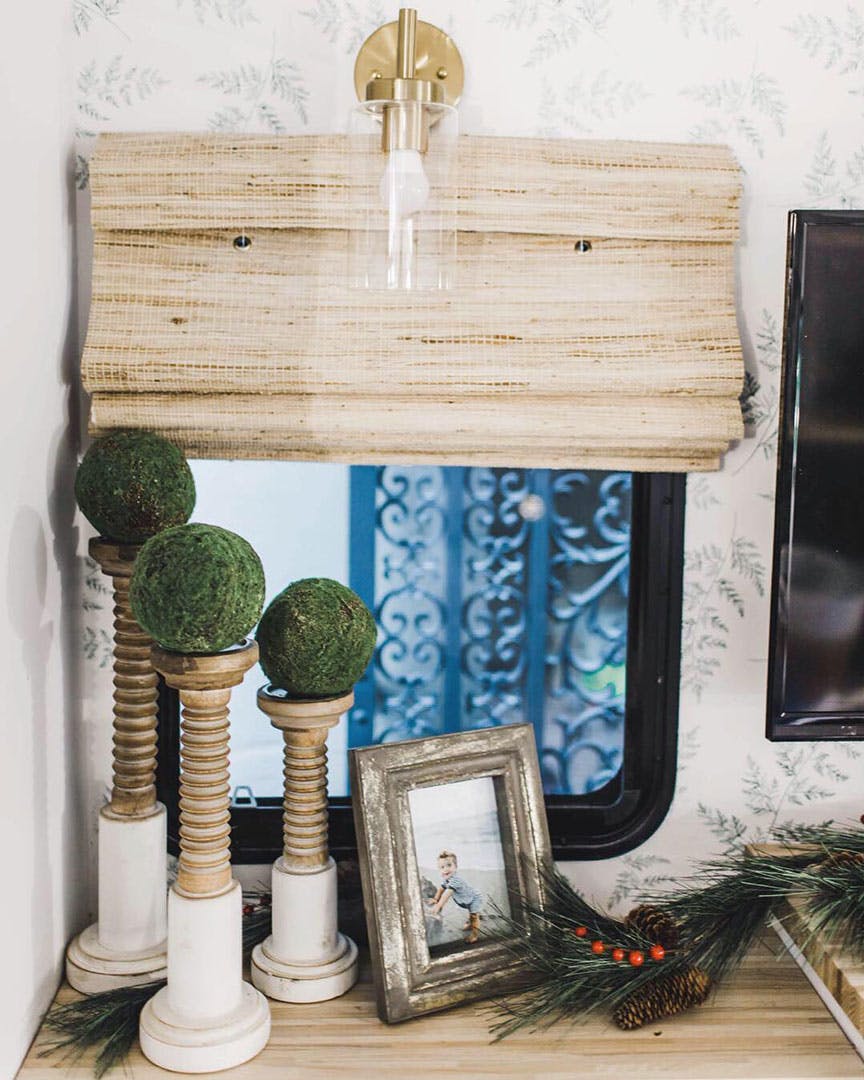 3. A Custom Fit
Standard sized blinds, shades and drapes from the home center probably won't fit the specialty windows found in an RV or boat. Lucky for you, everything at Blinds.com is custom made to measure. Our designers can help you get the perfect fit - even if you've got unique windows, obstructions or limited space to install.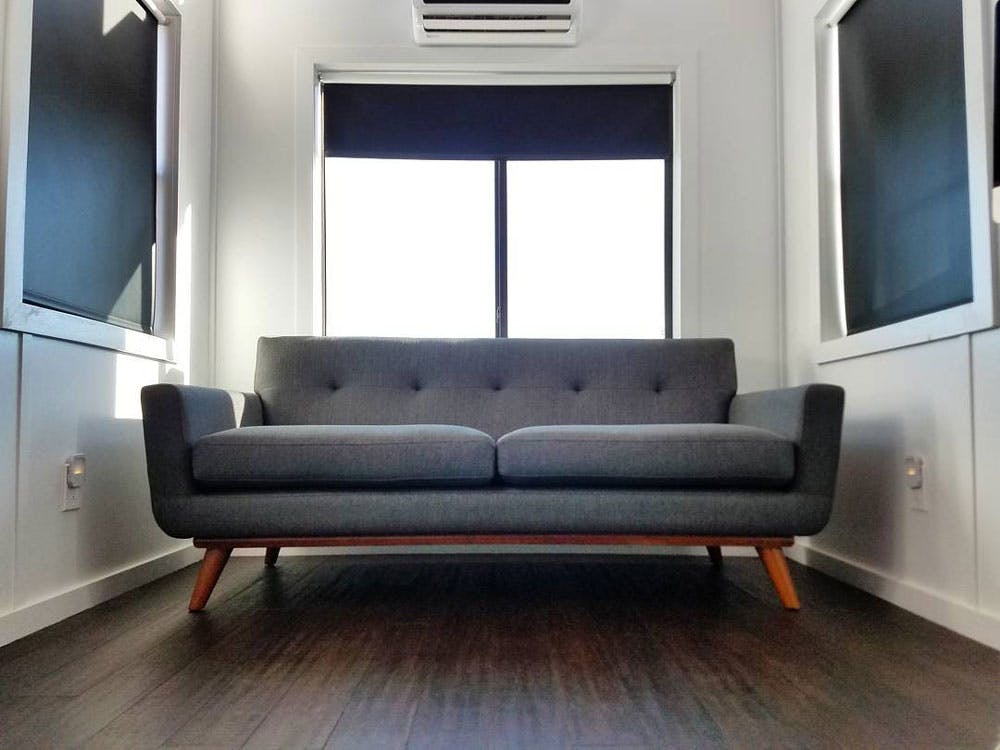 4. Blackout
You can't always control your surroundings (streetlight shining in your bedroom window? Ugh!) but you can block out light with blackout shades. Choosing shades with a blackout material will also give you complete privacy and allow for uninterrupted midday naps.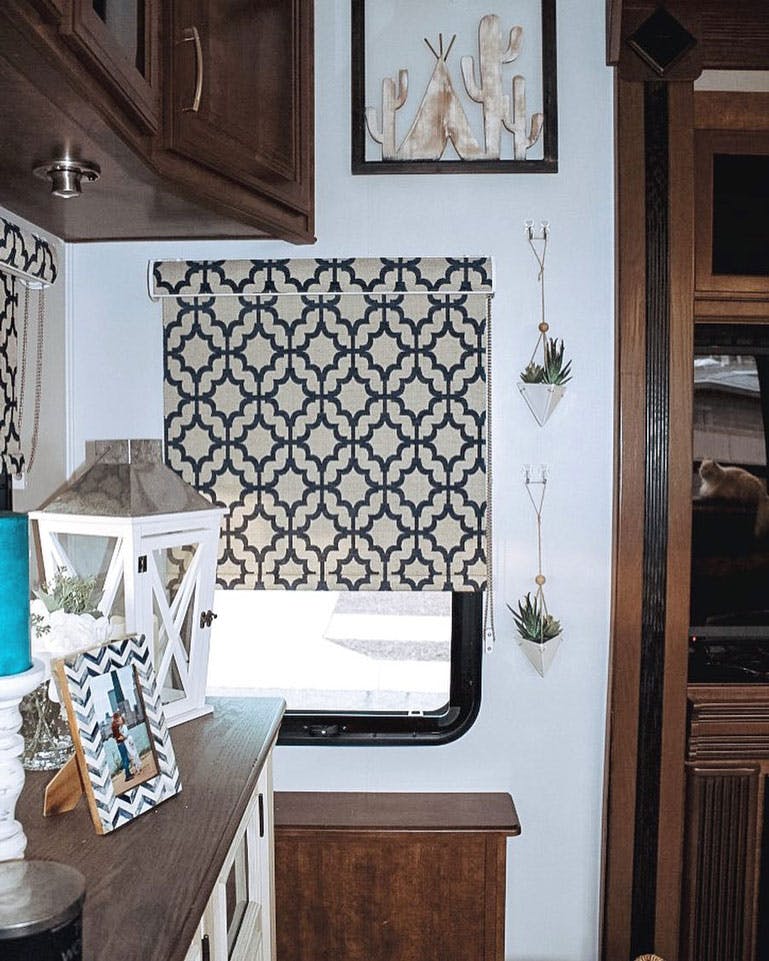 5. Easy Cleaning
Although commonly found in retro RVs, heavy curtains can trap road dust and get grimy fast. Likewise, on boats curtains can be susceptible to mildew. Instead we recommend flat roller shades that can be wiped down or vacuumed easily.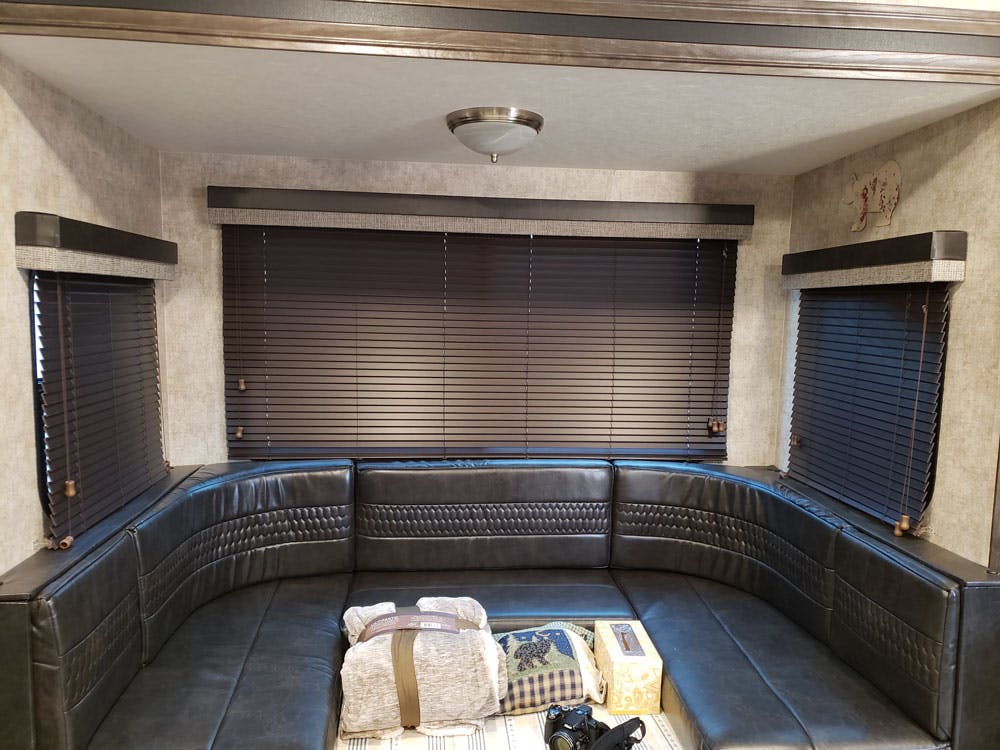 6. Wear and Tear
Constant lowering to protect from the heat, and raising to see the night sky can wear blinds down more quickly. Operation in bumpy conditions, whether riding the waves or driving the open road, can lead to further damage. We recommend springing for durable, well-made window treatments that can hold up to heavy use.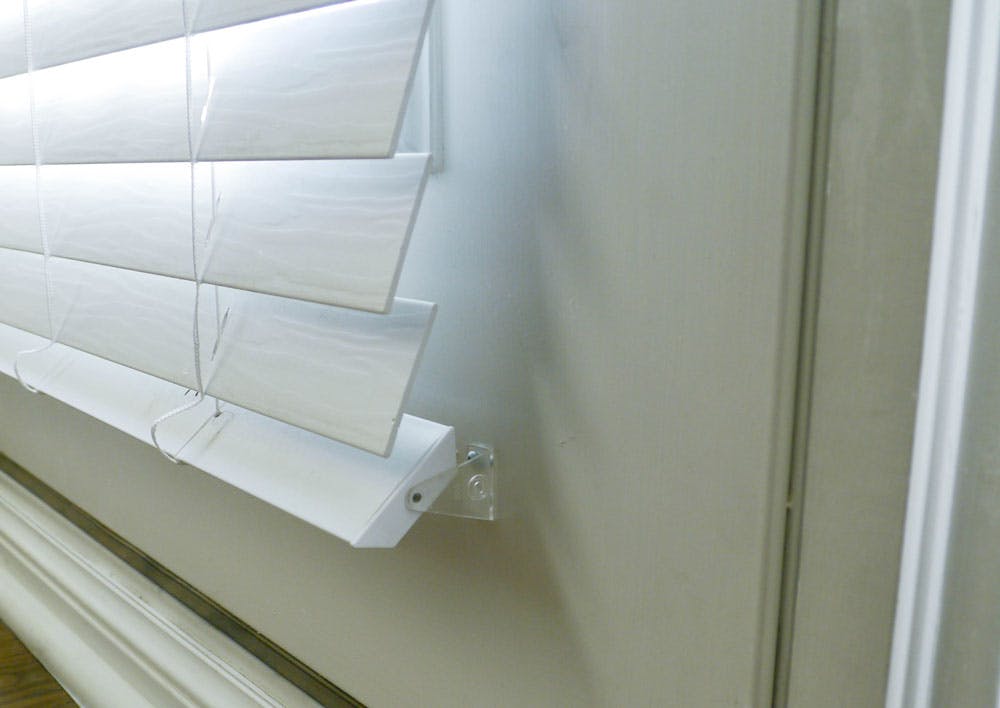 While blinds can be tilted to adjust your light and view, they may rattle while you're on the road. If you're concerned about noise, choose fabric shades instead, like roller or roman shades. When shopping, you can also ask your Blinds.com designer for hold down brackets that will keep the bottom rail of your blinds or shades anchored to the wall so they don't bang around as you drive.
7. Valances and Cornices
Some motor home windows come with fabric covered valances that match the upholstery. If you'd like to keep your existing valances to hide your shades when raised, work with a Blinds.com designer to ensure your new shades will fit within the depth of the valance.
If you'd like to add valances to your windows, check out our fabric wrapped cornice.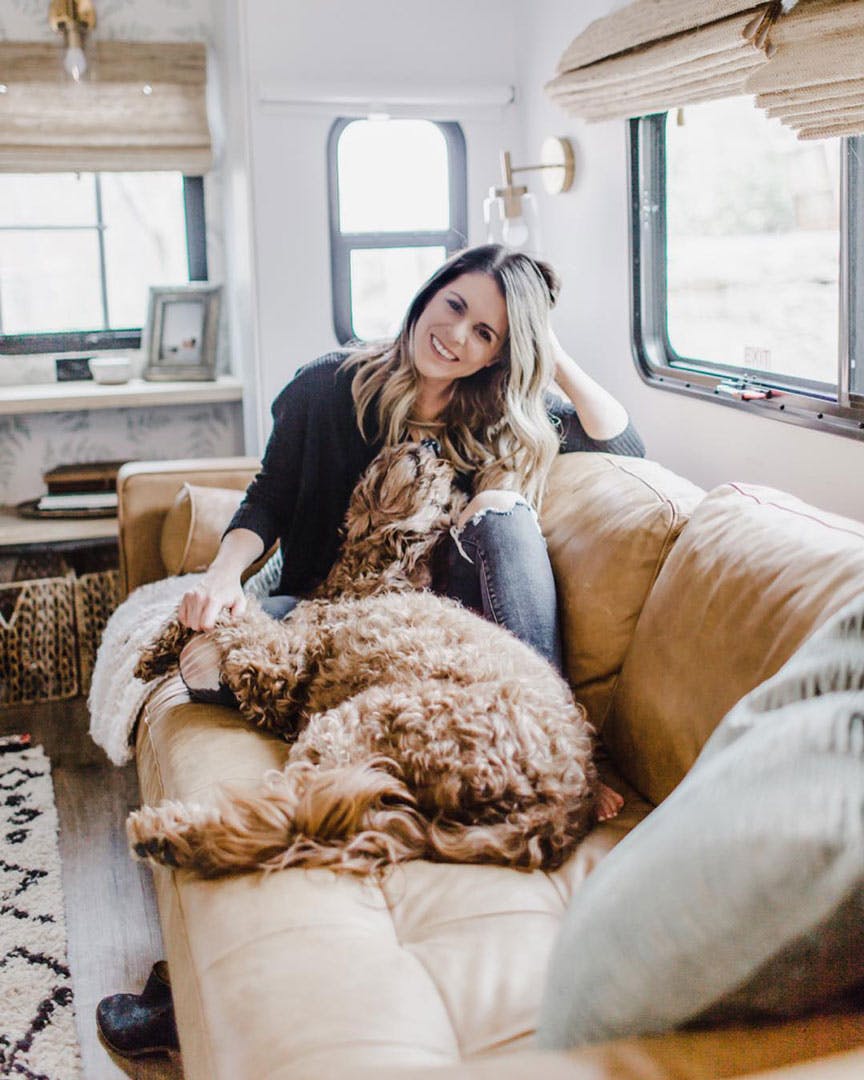 8. Suit Your Style
Above all, you want your home away from home to feel cozy and inviting. Choose shades that fit your personal style and the style of your rig. Sleek solar shades will give you a more modern feel, while printed roller shades or woven wood shades bring in more character.
Top 5 Recommended Styles for RV Blinds and Shades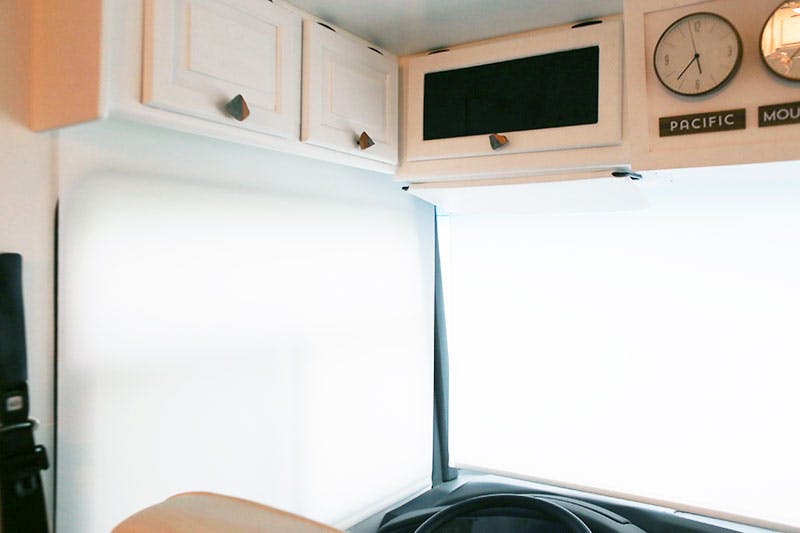 Block outside heat to keep you cooler
Affordable
Easy to operate (we recommend a cordless lift)
Modern style
Durable + easy to clean
Allows a partial view while providing daytime privacy (Note: these shades do not offer nighttime privacy)
Protect from UVA and UVB rays as well as sun damage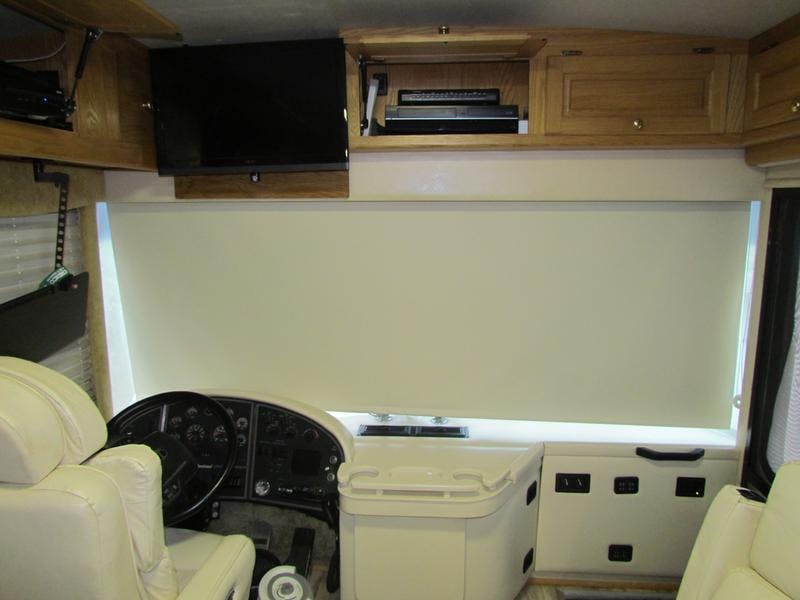 Affordable
Easy to operate (we recommend a cordless lift)
Available in hundreds of fabrics
Block light and offer complete privacy when lowered
Available in blackout or light filtering
Take up little space when raised
Available with valance to cover hardware
Works well for both small and oversized windows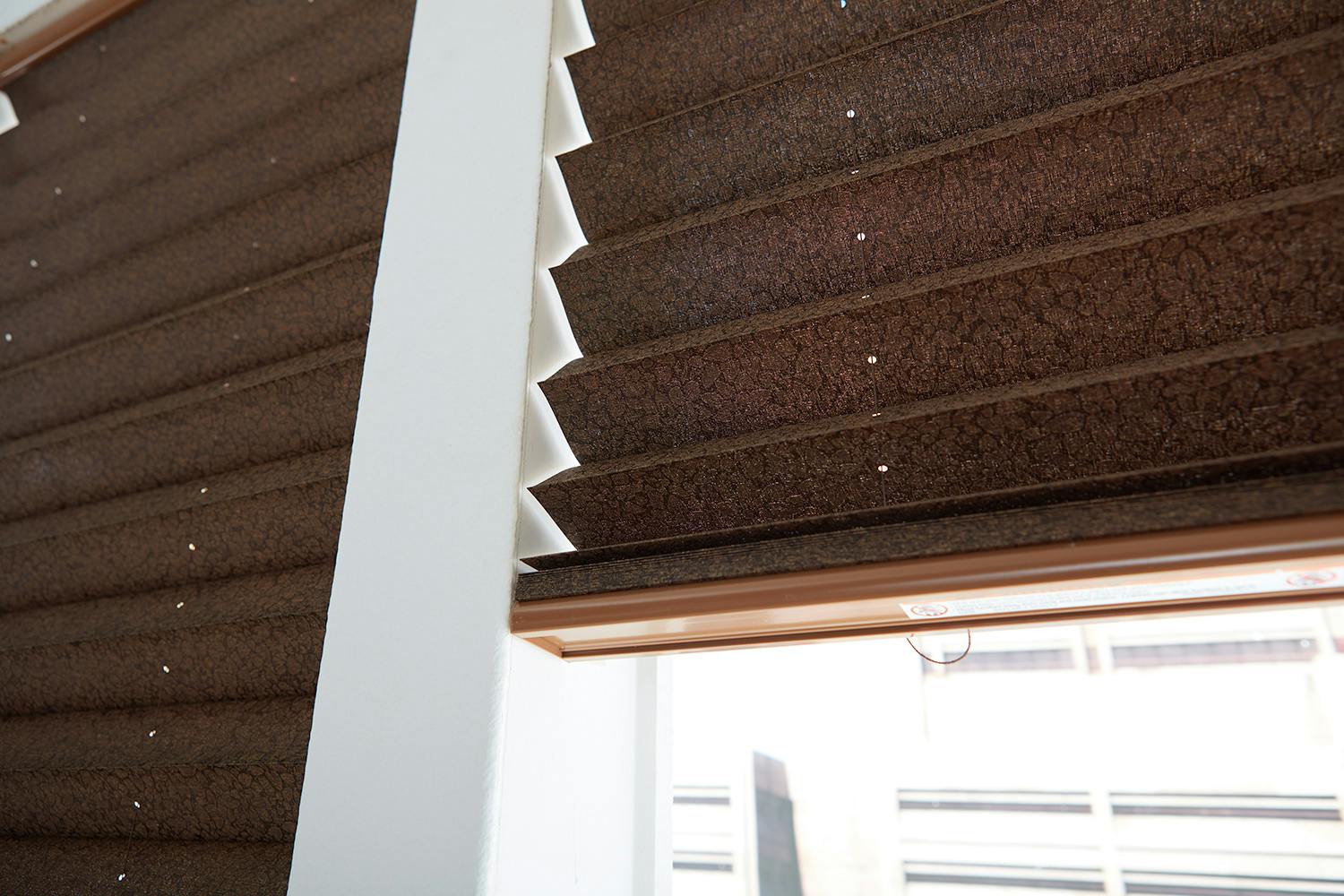 Available in hundreds of fabrics
Crisp pleats give modern style and durable operation
Affordable
Easy to operate (we recommend a cordless lift)
Take up little space when raised
Available in blackout or light filtering
Pleated fabric pockets insulate against outside temperatures
Some shades available with day/night option for light filtering and blackout functionality in one
Easy to operate (we recommend a cordless lift)
Work well for both small and oversized windows
insulating fabric may also muffle outside noise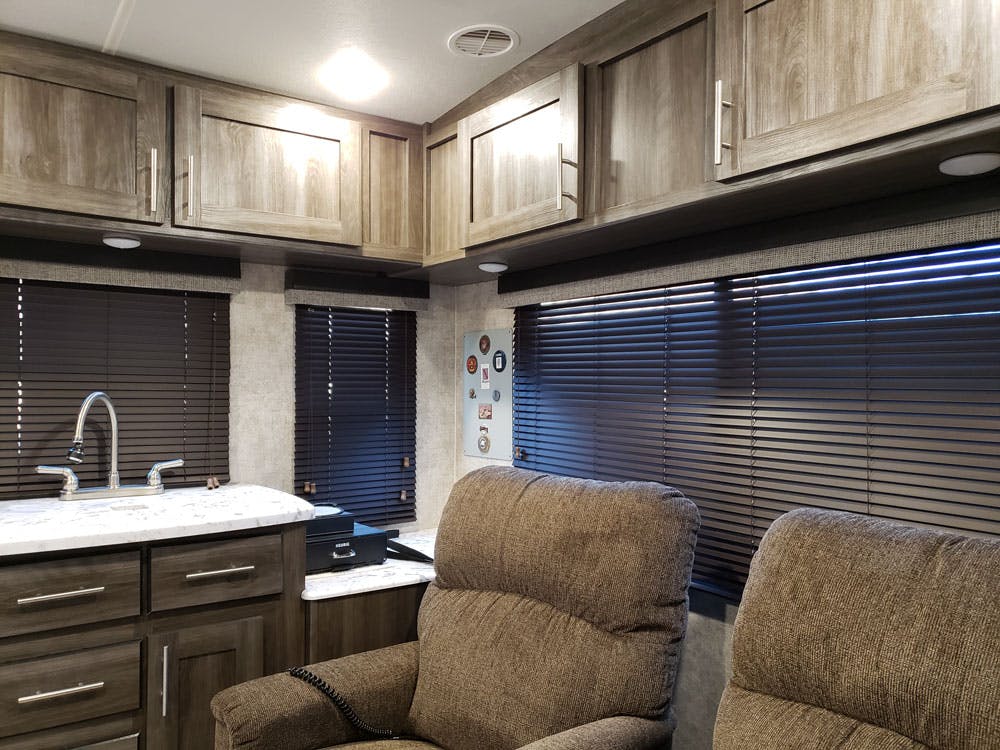 Durable and easy to clean
Long lasting
Available in lots of colors
Very inexpensive
Allows for better light control due to adjustable slats
Want More Help Shopping for RV or Houseboat Blinds?
Speak to a Blinds.com Designer for a free consultation at 800-505-1905 or Shop all RV Window Treatments.
See More RV Renovations:
Tiny Home Heaven: a Chic RV Makeover
Lovingly Restored RV Gets Modern Privacy with Roller Shades
Tiny Home Makeover with My Empty Nest
Images used with permission from Mountain Modern Life, Uncommon Farmer, Tiny Home Hailey, My Empty Nest, and Dozer Co.