Wood vs. Faux Wood
Window treatments can really transform the look of your home. When deciding between wood blinds and faux wood blinds, you should consider the room you're designing and the size of its windows.
The difference between wood and faux wood is the material they're made out of. Wood blinds are made of wood and come in a variety of stains and paints to enhance your room's decor. Wood blinds are better for large windows, because they aren't as heavy than faux wood. Since wood can warp or crack, it is not recommended for high humidity areas like bathrooms or kitchens.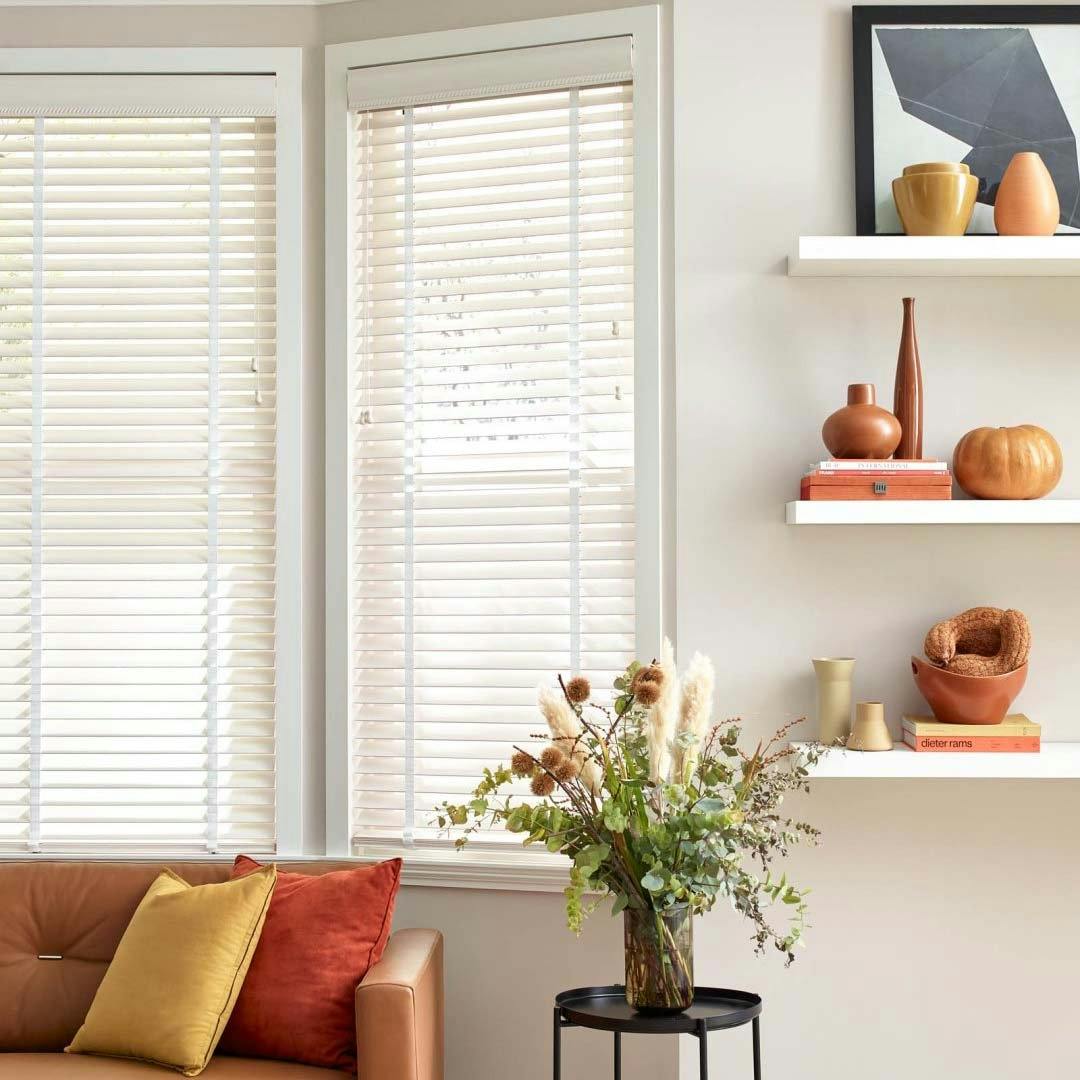 2 Inch Premium Wood Blinds in White.
Faux Wood Blinds are made out of a composite PVC. They are also available in a variety of colors, both paints and faux-stains. Stain look faux wood blinds will have a realistic printed image of wood grain. Both paint and stained faux wood blinds are available with an embossed texture that adds to the real wood look.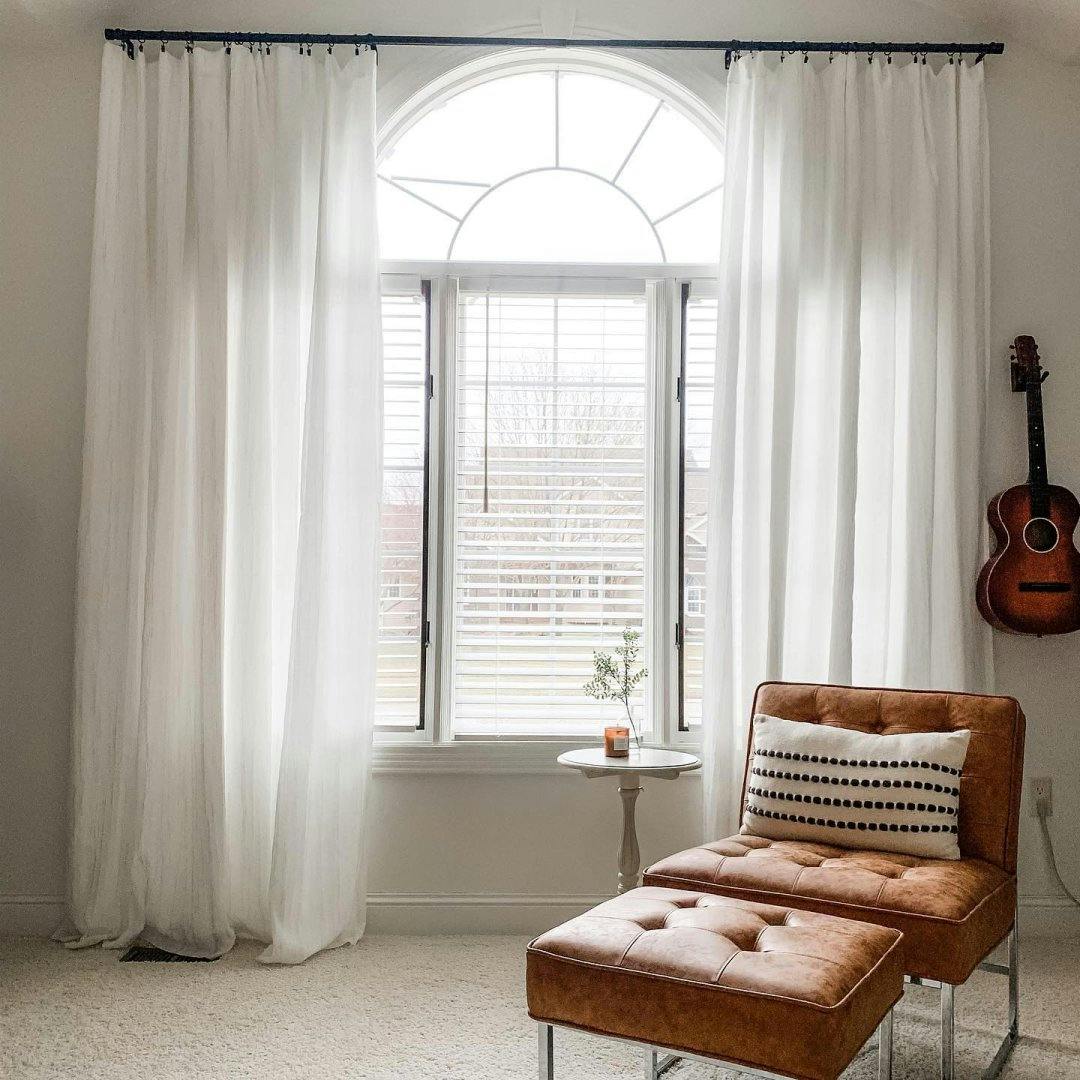 Pictured: 2" Faux Wood Blinds in Smooth White. Photo via @foreverhomefix.
The PVC coating on Faux Wood Blinds makes them perfect for high humidity areas like a bathroom and can withstand light splashing. The material is heavier than wood blinds, so if you have wide windows it's better to split them into multiple blinds on one headrail.
Both Wood Blinds and Faux Wood Blinds are available with decorative cloth tapes and the same available control options.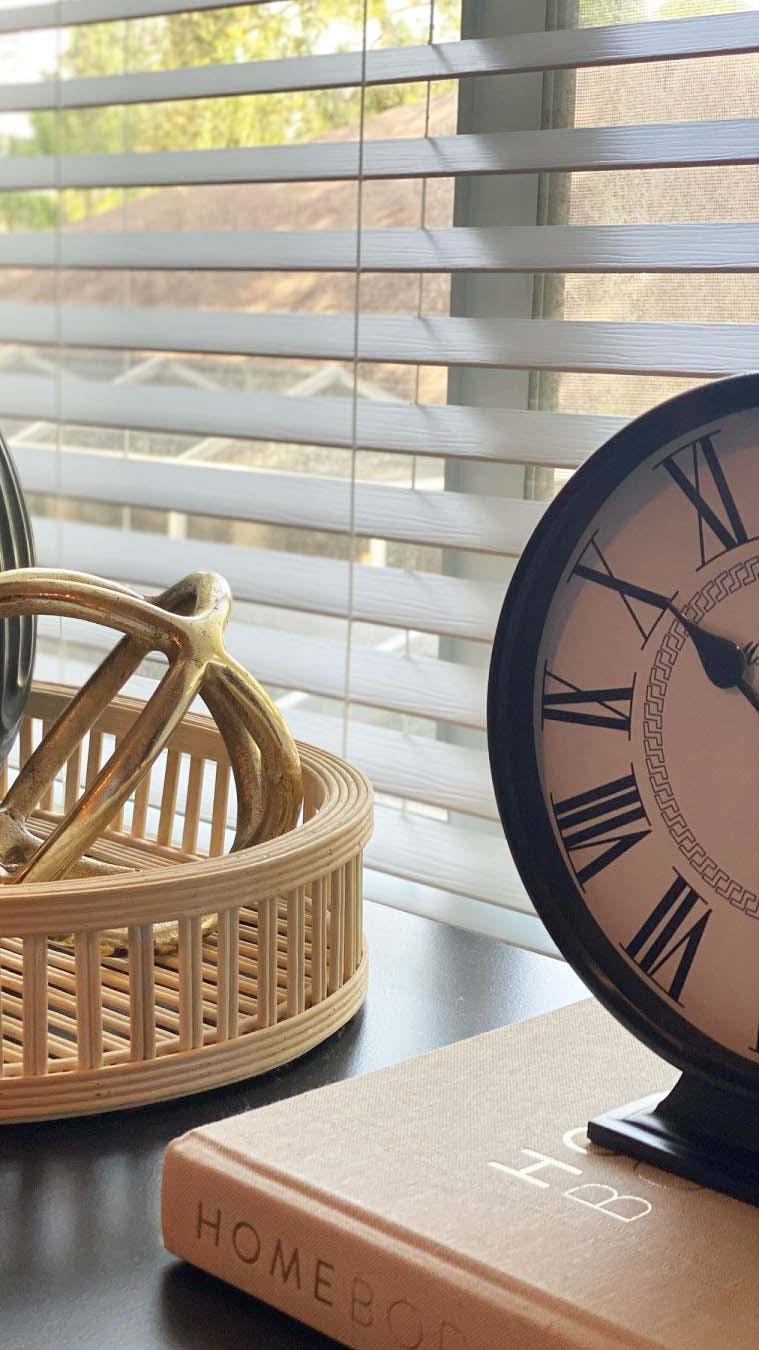 Pictured: 2 inch Faux Wood Blinds in White. Photo via @mads_massaro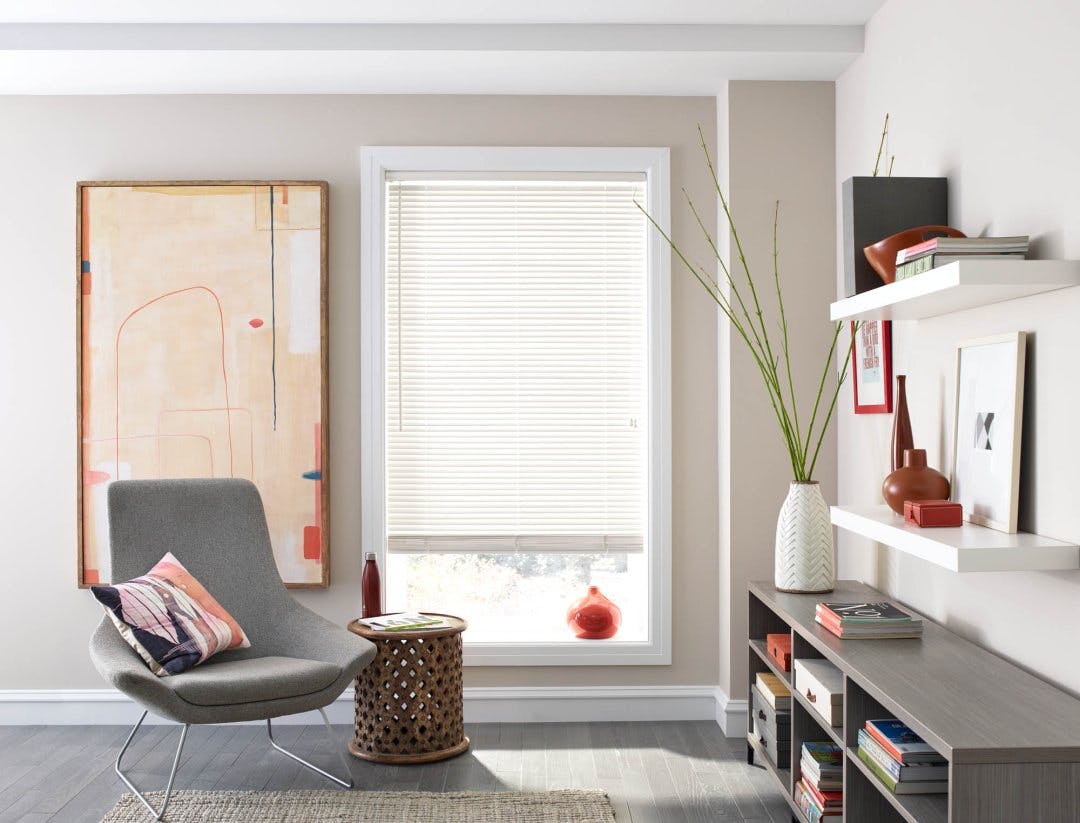 1 inch Premium Wood Blinds in White.
Need More Help?
Find more information about blinds and shades at Blinds.com or speak with a Blinds.com designer at 800-505-1905.
To get started with your project, check out our guide – How to Measure for Wood Blinds.