20% OFF WITH CODE "SUPERSPRING" ENDS 4/20
Lightweight and affordable, the Blinds.com 1/2" Premium Micro Blinds are made from top quality, spring-tempered, 6-gauge aluminum and offer 1/2" wide slats.
Read More.
Estimated Ship Date:

04/30/2021
Want Professional Measuring & Installation?
Find a Pro
Select a color to see the preview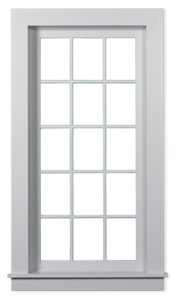 Roll over image to zoom in
Sample orders are limited at this time and should be available for this product soon!
Description
Lightweight and affordable, the Blinds.com 1/2" Premium Micro Blinds are made from top quality, spring-tempered, 6-gauge aluminum and offer 1/2" wide slats. Not only are these easy to operate, but they are also scratch and dust resistant as well as fire-retardant, making them sturdy enough for any room in your home or business no matter your design style. Their low profile also works great for RVs, doors and windows with shallow depths.
Looking for high style at a low cost? Blinds.com 1/2" Premium Micro Blinds are available in popular, modern colors and come standard with cord lift and wand tilt. Each blind includes a color-coordinated, small profile headrail, slats, cords and bottomrails.
Install Time: 10 – 12 minutes
We recommend:
Have a window that might get wet or dirty? No problem! These blinds are a great option for high humidity rooms or any window that might get dirty or the occasional water.

These blinds have a great color selection so feel free to order samples to find the perfect color!
Considerations:
Smaller 1/2" slats can look busy in larger windows.

Mini blinds tend to not have as many customizable options.
Child Safety Information
This product has accessible cords and is not recommended for windows where children or pets may be present.
Warranty:
With the assurance of the Blinds.com Warranty, you can trust that this product will last and provide added value and beauty to your home.
Surefit™ Guarantee
With SureFit™, a Blinds.com exclusive, we make sure you have complete peace measuring for any product we offer. If you made a mistake measuring your blind, we'll remake it at no cost to you. * You don't even pay for the return shipping of your old blind!
*You only pay if there's a price difference between your old and new blind, or if the new blind requires a shipping fee (generally, this applies when it's over 94" wide).
Important Disclaimer:
Limit 1 remake per item; 4 item remakes per household per lifetime (unless the error is ours, in which case, we'll make it right!).
Same-product exchanges only, within 30 calendar days of receipt of package.
Changes are restricted to size and mount only.
Refunds are not offered under this guarantee.
Not Covered Under This Guarantee:
Commercial orders: any order containing 25 or more of the same product, of tax exempt status, or containing any Blinds.com Commercial brand product.
Any product ordered outside our recommended sizes or specifications, which can be found on the product page.
Standard Blind Specifications
Minimum Width: 7"
Maximum Width: 100"
Minimum Height: 12"
Maximum Height: 108"
Approximate Inside Mount Deduction: 1/2"
Mounting Requirements
Minimum Inside Mount Depth: 3/4"
Minimum Inside Mount Depth (fully recessed): 1 1/2"
Minimum Outside Mounting Surface: 1 1/2"
Previously Viewed Products