HURRY! 25% OFF WITH CODE "HAPPYFOURTH" ENDS 7/6
The Blinds.com Grommet Drapery is a simple, economical way to dress your windows in elegance.
Read More.
Estimated Ship Date

08/03/2020
Want Professional Measuring & Installation?
Find a Pro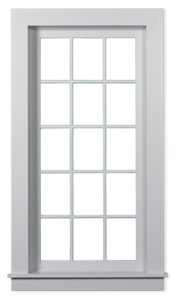 Roll over image to zoom in
Sample orders are limited at this time and should be available for this product soon!
Sheer Fabrics

$79.99

Sheer Linen Buttermilk VX217

$79.99

Sheer Linen Magnolia VX218

$79.99

Cambria Spice VX118

$79.99

Colette Silken VX132

$79.99

Colette Sunlight VX133

$79.99

Celine Alabaster VX121

Drapery Fabrics

$99.99

Bayou Seaport VX101

$79.99

Breezes Sandcastle VX104

$99.99

Brocade Gravel VX106

$99.99

Brocade Antique VX105

$99.99

Brocade Terrain VX107

$99.99

Brushstrokes Mercury VX111

$99.99

Brushstrokes Champagne VX109

$43.99

Calypso Honey VX115

$43.99

Calypso Cream VX113

$43.99

Calypso White VX117

$43.99

Calypso Nickel VX116

$79.99

Chenille Suede VX126

$79.99

Chenille Biscuit VX123

$79.99

Chenille Cinder VX124

$79.99

Chenille Flagstone VX125

$99.99

Climbing Vine Chardonnay VX128
Description
The Blinds.com Grommet Drapery is a simple, economical way to dress your windows in elegance. A perfect addition to modern interiors, these drapes are available in both sheer and standard fabrics, in a range of solid colors and eye-catching patterns.
In addition to looking great in your windows, grommet drapes are easy to open and close, giving you excellent control over incoming light. Add a light-filtering or room-darkening liner to further enhance light blockage and to protect your drapes from sunlight. The grommets make installation a breeze and provide both modern appeal and ease of operation – giving you simple style at an affordable price.
Available as stationary side panels (up to 36 inches wide), or as full coverage draperies.
Click here for fabric content
Install Time: 20-25 minutes
We Recommend:
These draperies come with enough fabric to create gentle folds when mounted to the rod, so simply order the exact width you want to cover.

Drapes will not come with a liner unless you add one. We strongly recommend a liner to guard against heat and sun damage. For silk and linen draperies, it is a must. A light-filtering liner will gently diffuse light through the drapery. If you wish to darken the room more, upgrade to a room-darkening liner, which blocks out 95% of light.

We recommend a finished drapery length that hits 1/2" above the floor.
Considerations:
Consider your view outside when selecting how you'd like your draperies to open. If you want two panels that split in the middle and stack to the sides evenly, choose split panel when customizing your product. Choose single panel if you want one panel that stacks all to one side.

When ordering the decorative rod upgrade, a 3 1/8" ball finial will come for each end of the rod. The finial width is not included in the width ordered.
Child Safety Information:
This product does not have accessible cords, making it safer for children and pets.
Warranty:
With the assurance of the Blinds.com Warranty, you can trust that this product will last and provide added value and beauty to your home.
Standard Specifications
Minimum Width: 18"
Minimum Height: 18"
Maximum Width (side panel): 36"
Maximum Width (full drape): 216"
Maximum Height: 180"
Fullness: 200%
4" Header
4" Bottom Hem
Mounting Requirements:
Outside Mount Only: panels are available as outside mount, meaning they are installed above and around the window casing. Ideally, you would have 8" of wall space above and on each side of the window.
Available Upgrades
Privacy Liner
Blackout Liner (white or ivory)
Decorative Rod
Standard Traverse Rod