Light Filtering Cellular Arch
HURRY! 25% OFF WITH CODE "HAPPYFOURTH" ENDS 7/6
The Blinds.com Light Filtering Cellular arch coordinates with our best-selling line of Blinds.com Cellular window treatments. This shade is an attractive solution for your arched windows and adds insulation while still allowing light to filter through.
Read More.
Estimated Ship Date

07/17/2020
Want Professional Measuring & Installation?
Find a Pro
Select a color to see the preview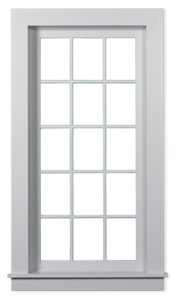 Roll over image to zoom in
Sample orders are limited at this time and should be available for this product soon!
3/8" Single Cell Colors

Cloud SC2001

Eggshell SC2002

Alabaster SC1102

Pink Blush SC1101

Thistle SC1127

Ice Blue SC1128

Carnation SC2303

Julep SC1162

Leaf SC1105

Dusk SC1113

Silverdrop SC2109

Candlelight SC2501

Tamarind SC2003

Sandalwood SC1103

Seacliff SC1136

Aspen SC2503

Parchment SC2510

Honeywood SC1126

Sunlight SC2504

Sunflower SC2505

9/16" Single Cell Colors

Quartz MC1108

Glow MC1104

Parchment MC1501

Canvas MC1106

Moccasin MC1126

Chamois MC1103

Camel MC1402

Terra MC1136

Java MC1201

Mineral MC1113

Spring MC1162

Twilight MC1705

1/2" Double Cell Colors

Cloud DC2001

Eggshell DC2002

Candlelight DC2501

Tamarind DC2003

Aspen DC2503

Parchment DC2510

Sunlight DC2504

Sunflower DC2505

Beach DC2506

Trail DC2507

Carnation DC2303

Rose DC2304

Fog DC2108

Plum DC2802

River Rock DC2104

Silverdrop DC2109

Moonlight DC2101

Smoke DC2106

Steel DC2202

Onyx DC2201

3/4" Single Cell Colors

Cloud LC2001

Eggshell LC2002

Candlelight LC2501

Tamarind LC2003

Aspen LC2503

Parchment LC2510

Sunlight LC2504

Sunflower LC2505

Beach LC2506

Trail LC2507

Carnation LC2303

Rose LC2304

Fog LC2108

Plum LC2802

River Rock LC2104

Silverdrop LC2109

Moonlight LC2101

Smoke LC2106

Steel LC2202

Onyx LC2201
Description
Blinds.com Light Filtering Cellular Arches take the good looks and insulating properties of our popular Light Filtering Shades to that hardest-to-fit of spaces: arched windows. Often times, arches are left untreated for their seemingly "difficult" dimensions, with the result being a flood of sunlight and glare that can fade furniture and raise energy bills. With Light Filtering Cellular Arches, however, you can now tie together the look of all your window treatments, while enjoying the absence of glare and enhanced energy savings. They are available in our most popular cell sizes to match your Blinds.com Light Filtering Cellular Shades.
Blinds.com Light Filtering Cellular Arches feature a Perfect Arch shape that has a height measuring half its width. Like their sister product, Blackout Cellular Shades, these arches are constructed with an insulating honeycomb core and are available in an impressive assortment of textured solids and subtle prints. Note: Available as Perfect Arch only (where height is exactly half the width). For non-perfect arches, please call to speak with a design consultant.
Install Time: 15 - 20 Minutes
We Recommend:
Arches come with a neutral color to the street side.
Cellular shades are an energy-saving choice for any home but are especially beneficial in climates with extreme heat or cold.
For a coordinated look throughout your home, use Light Filtering Cellular Arches with your existing Blinds.com Light Filtering Cellular Shades.
Considerations:
Available only in perfect arches
Arches are inoperable.
Perfect Arches are installed separately from your shade. If your arch is part of a continuous larger window opening, there will be a light gap visible between the arch and shade.
3/8",9/16", and ¾" single cell, or ½" double cell sizes are available.
Coordinating Products:
Click here to see other products that are available in many of the same materials.
Shop the entire Blinds.com Cellular Shade Collection here.
Child Safety Information: This product does not have accessible cords, and therefore is safer for places where children or pets may be present.
Surefit™ Guarantee
With SureFit™, a Blinds.com exclusive, we make sure you have complete peace measuring for any product we offer. If you made a mistake measuring your blind, we'll remake it at no cost to you. * You don't even pay for the return shipping of your old blind!
*You only pay if there's a price difference between your old and new blind, or if the new blind requires a shipping fee (generally, this applies when it's over 94" wide).
Important Disclaimer:
Limit 1 remake per item; 4 item remakes per household per lifetime (unless the error is ours, in which case, we'll make it right!).
Same-product exchanges only, within 30 calendar days of receipt of package.
Changes are restricted to size and mount only.
Refunds are not offered under this guarantee.
Not Covered Under This Guarantee:
Commercial orders: any order containing 25 or more of the same product, of tax exempt status, or containing any Blinds.com Commercial brand product.
Any product ordered outside our recommended sizes or specifications, which can be found on the product page.
Standard Blind Specifications
Minimum Width: 10"
Maximum Width: 96"
Side Mount: Up to 48"
For Perfect Arches (Height Equals Half the Width)
Mounting Requirements
Minimum Inside Mount Depth: 1 1/4"
Minimum Outside Mounting Surface: 3/4"
Depth Required for Fully Recessed: 2 5/8"
Standard Options
Perfect Arch Only (height exactly half of width)