Light Filtering Cellular Arch
30% OFF WITH CODE "HOME" ENDS 4/13
Blinds.com Light Filtering Cellular Arches take the good looks and insulating properties of our 3/8" Double Cell Light Filtering Shades to those hardest-to-fit of spaces: arched windows.
Read More.
10

business days
Normally made in
Want Professional Measuring & Installation?
Find a Pro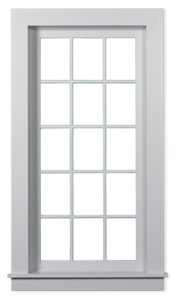 Roll over image to zoom in
Sample orders have been temporarily paused due to city ordinance. We'll be back soon.
1/2" Double Cell Light Filtering Colors

Glacier DC 2001

Tamarind DC 2003

Primrose DC 2002

Sunlight DC 2501

Terra DC 2105

Frost DC 2705

Heather DC 2108

Petal DC 2303

Crystal DC 2109

Sand DC 2503

Coral DC 2305

Fern DC 2605

Maize DC 2504

Flint DC 2510

Marigold DC 2505

Clover DC 2606

Bamboo DC 2508

Flax DC 2506

Willow DC 2604

Spearmint DC 2703
Description
Blinds.com Light Filtering Cellular Arches take the good looks and insulating properties of our 1/2" Double Cell Light Filtering Shades to those hardest-to-fit of spaces: arched windows. Often times, arches are left untreated for their seemingly "difficult" dimensions, with the result being a flood of sunlight and glare that can fade furniture and raise energy bills. With Light Filtering Cellular Arches, however, you can now tie together the look of all your window treatments, while enjoying the absence of glare and enhanced energy savings.
Blinds.com Light Filtering Cellular Arches feature a Perfect Arch shape that has a height measuring half its width. Like their sister product, Light Filtering Cellular Shades, these arches are constructed with an insulating honeycomb core and are available in an impressive assortment of textured solids and subtle prints.
Install Time: 15 - 20 Minutes
We Recommend:
Arches come with a neutral color to the street side.

Cellular shades are an energy-saving choice for any home but are especially beneficial in climates with extreme heat or cold.
Considerations:
Arches are inoperable.

Light filtering fabrics do reveal shadows to the street at night. If your arches are in a lower position on the wall, consider additional privacy, such as that of a drape.
Coordinating Products:
Click here to see other products that are available in many of the same materials.
Child Safety Information:
This product does not have accessible cords, and therefore is safer for places where children or pets may be present.
Warranty:
With the assurance of the Blinds.com Warranty, you can trust that this product will last and provide added value and beauty to your home.
Surefit™ Guarantee
With SureFit™, a Blinds.com exclusive, we make sure you have complete peace measuring for any product we offer. If you made a mistake measuring your blind, we'll remake it at no cost to you. * You don't even pay for the return shipping of your old blind!
*You only pay if there's a price difference between your old and new blind, or if the new blind requires a shipping fee (generally, this applies when it's over 94" wide).
Important Disclaimer:
Limit 1 remake per item; 4 item remakes per household per lifetime (unless the error is ours, in which case, we'll make it right!).
Same-product exchanges only, within 30 calendar days of receipt of package.
Changes are restricted to size and mount only.
Refunds are not offered under this guarantee.
Not Covered Under This Guarantee:
Commercial orders: any order containing 25 or more of the same product, of tax exempt status, or containing any Blinds.com Commercial brand product.
Any product ordered outside our recommended sizes or specifications, which can be found on the product page.
Standard Blind Specifications
Minimum Width: 24"
Maximum Width: 96"
Height Equal Half the Width
Side Mount: Up to 48"
Mounting Requirements
Minimum Inside Mount Depth: 1 1/4"
Minimum Outside Mounting Surface: 3/4"
Depth Required for Fully Recessed: 2 5/8"
Standard Options
Perfect Arch Only (height exactly half of width)