30% OFF WITH CODE "FALLRENO" ENDS 9/29
Levolor's 2" Premium Wood Blinds bring the elegance of hand-selected premium hardwood into your home. Offering more than mere function, these blinds promise to be a focal point that adds style and impact to any room.
Read More.
Estimated Ship Date:

10/22/2020
Want Professional Measuring & Installation?
Find a Pro
Select a color to see the preview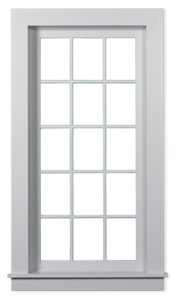 Roll over image to zoom in
Sample orders are limited at this time and should be available for this product soon!
Wood Colors

$66.99

Bright White 120WH056

$66.99

Almost White 12002321

$86.99

Sandblasted Warm White 12002909

$86.99

Sandblasted Dover 12081089

$66.99

Warm White 12002908

$107.99

Nordic Oak 120LS009

$107.99

Estate Gray 120GY047

$107.99

Chalk Gray 120GY048

$66.99

Golden Oak 12002771

$107.99

High Gloss Golden Oak 12002352

$66.99

Colonial Pine 12078082

$107.99

Estate Oak 12002888

$107.99

Estate Autumn 12002897

$86.99

English Walnut 12002772

Cloth Tape Colors

Snow 00110

Whisper 00140

Blush WH005

Mist GY003

Mink 00138

Suntan 00352

Harvest 00301

Bordeaux 00755

Smoked Gray GY002

Mocha 00378

Black 00890

White Scroll 01201

Modern Scroll Sand NU008

Modern Scroll Mink BR002

Nantucket Stripe Mink 01237
Description
These 2" Wood Blinds come in an exciting array of wood grains and painted finishes that span from light beech to rich mahogany and assorted tinted whites. In addition to these standard colors, you can choose from additional Deluxe, Premium and Designer color choices, so that you can get the look that you love at the price that suits your budget. Featuring a complementary valance and the option to add decorative tapes, they are the choice for those who know function should not come at the expense of excellent design.
Install Time: 10 - 12 minutes
We Recommend:
Designer colors elevate the style and impact of your windows.

Choose a wand tilt to reduce the possibility of tangled cords or choose a cordless lift for the ultimate in ease of adjustment.

Privacy slats block light from coming through light holes and offers more privacy.

Cloth tapes cover route holes for more privacy and add a splash of color.

Motorized tilt provides easy opening and closing of slats.
Considerations:
When this product is raised, the stack height may minimize the outside view.

Use samples to ensure that stains are compatible with wood furniture and floors.

Cordless lifts will require a wand tilt to open/close slats.

Motorized tilt feature requires at least one remote per order. Motorized operation is available with the Bluetooth-enabled Premium 6-Channel Remote which can pair with the LEVOLOR app.
Coordinating Products:
Click here to see other products that are available in many of the same materials
Child Safety Information
This product has accessible cords and is not recommended for windows where children or pets may be present.
Warranty:
In addition to Levolor's manufacturer warranty, the assurance of the Blinds.com Warranty means you can trust that this product will last and provide added value and beauty to your home.
Surefit™ Guarantee
With SureFit™, a Blinds.com exclusive, we make sure you have complete peace measuring for any product we offer. If you made a mistake measuring your blind, we'll remake it at no cost to you. * You don't even pay for the return shipping of your old blind!
*You only pay if there's a price difference between your old and new blind, or if the new blind requires a shipping fee (generally, this applies when it's over 94" wide).
Important Disclaimer:
Limit 1 remake per item; 4 item remakes per household per lifetime (unless the error is ours, in which case, we'll make it right!).
Same-product exchanges only, within 30 calendar days of receipt of package.
Changes are restricted to size and mount only.
Refunds are not offered under this guarantee.
Not Covered Under This Guarantee:
Commercial orders: any order containing 25 or more of the same product, of tax exempt status, or containing any Blinds.com Commercial brand product.
Any product ordered outside our recommended sizes or specifications, which can be found on the product page.
Standard Blind Specifications
Minimum Width: 7 1/4"
Maximum Width (as single headrail): 96"
Maximum Width (as 2 or 3-on-1 headrail): 144"
Minimum Height: 10"
Maximum Height: 120"
Approximate Inside Mount Deduction: 1/2"
Cordless Specifications
Minimum Width: 18 5/8"
Maximum Width (As single headrail): 96"
Maximum Width (As 2-on-1 or 3-on-1 headrail): 144"
Minimum Height: 10"
Maximum Height: 84"
3-on-1 Headrail available with Cordless Lift and Wand Tilt Only
Remote Tilt Specifications
Minimum Width: 23"
Maximum Width (As single headrail): 96"
Maximum Width (As 2-on-1 headrail): 144"
Minimum Height: 10"
Maximum Height with Corded Lift: 120"
Maximum Height with Cordless Lift: 84"
Mounting Requirements
Minimum Inside Mount Depth: 3/4"
Minimum Inside Mount Depth (fully recessed - no valance): 2 1/2"
Minimum Inside Mount Depth (fully recessed - with valance): 3 1/2"
Minimum Outside Mounting Surface: 1 1/2"