Did you know that leaving your blinds closed all winter can lead to mold and mildew? This happens when condensation forms on the inside of the window glass sits for an extended time leading to wood rot, peeling paint, mold growing on your blinds and other gross window hazards. But there are measures you can take that will protect your window treatments from moisture and make help them last for many years to come.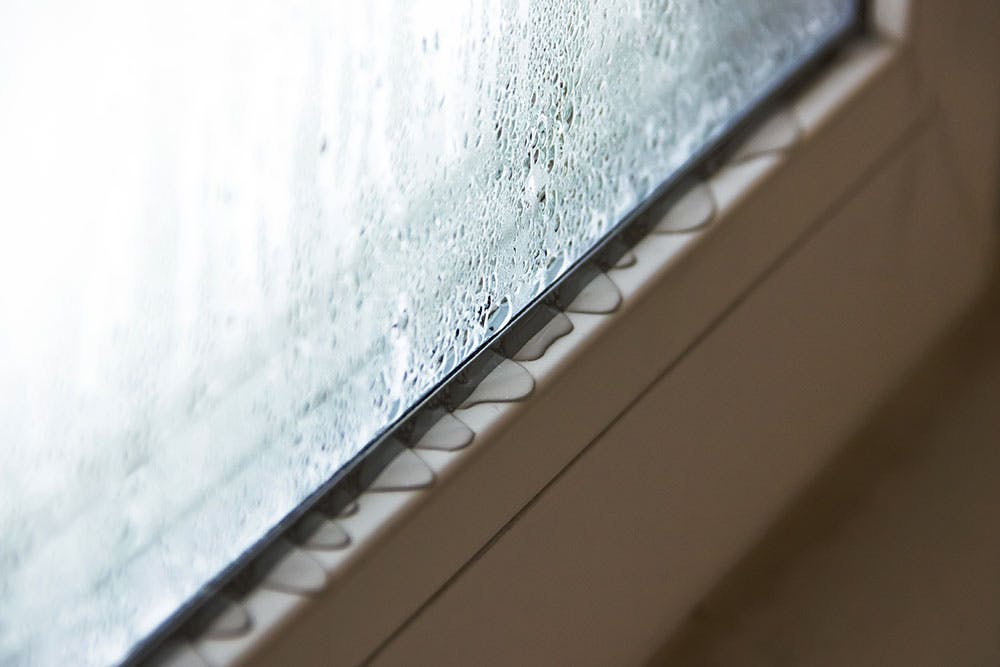 What Causes Window Condensation?
Condensation happens when warm air comes in contact with a cold surface. During the colder months the heated air from inside your home comes in contact with the glass that's been chilled by the cool weather outside. It's similar to your bathroom mirror fogging up after a shower. Condensation is very common in older windows or windows with single pane glass because they don't have that insulating barrier double pane windows provide.
1. Reduce Humidity in the Space
Bathrooms and kitchens have the highest humidity levels in your home. Be sure to turn on fans to let air circulate periodically. This can help dry up condensation that formed during a shower or while cooking. Open your blinds regularly to allow air to flow, especially in tricky windows like corner or bay windows. Using a dehumidifier can remove moisture from the air too.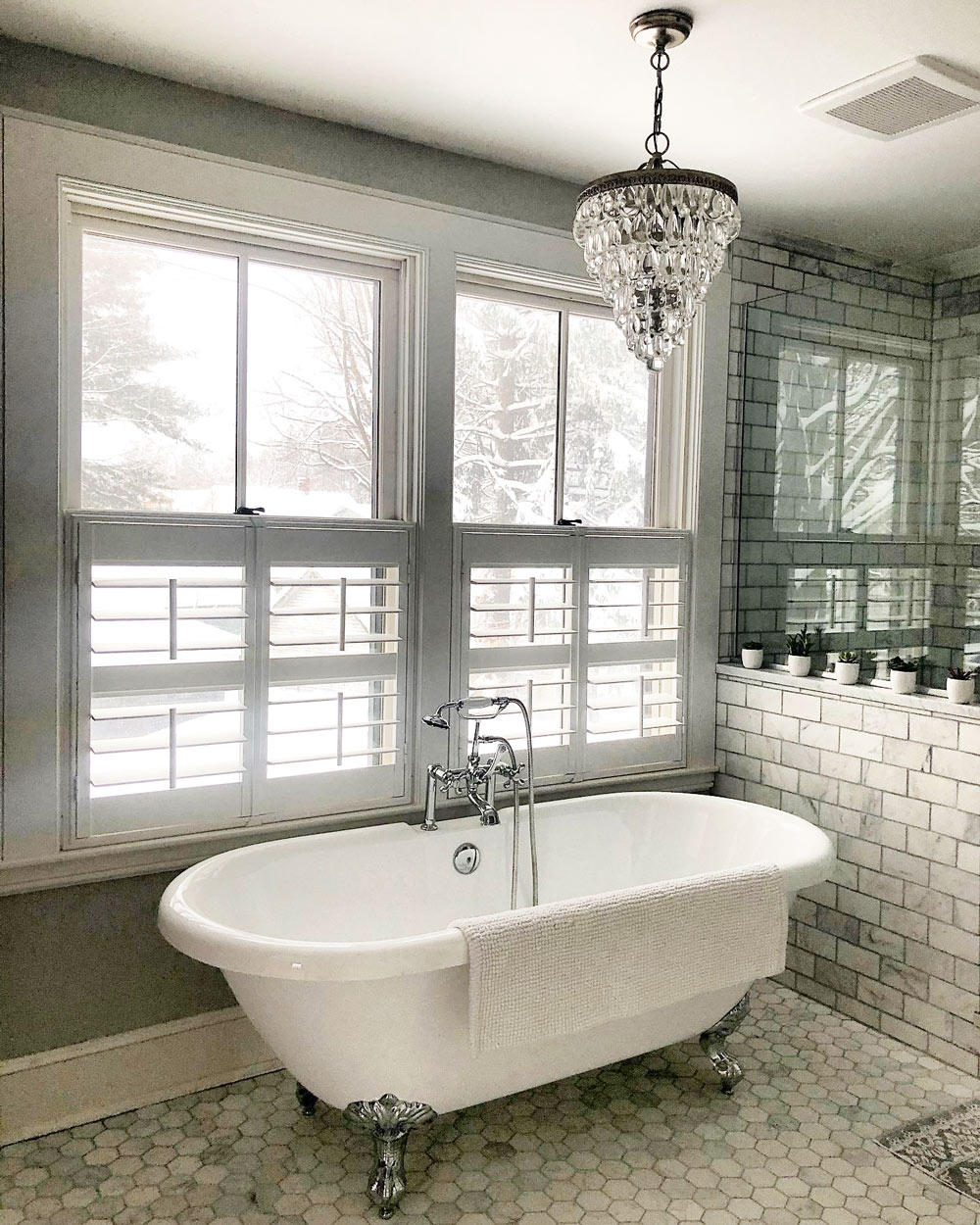 Pictured: Blinds.com Simplicity Wood Shutter in White via @c.1900_victorian.
2. Add An Insulating Barrier
Have single-pane windows? Try using plastic wrap or a window insulation kit to create a pocket of air that limits the transfer of cold air. This can also create a barrier between the moisture and your window treatment, further protecting the fabric. Bubblewrap can work in a pinch!
3. Check For Leaks
If air can get in, so can moisture. Feel for a breeze or any area cold air may be blowing in. Caulk or add weather stripping to all gaps. Foam weather stripping works best and usually has an adhesive side to make it easy to apply. But rubber and felt are also viable options. Check your local Home Depot for the most popular options in your state.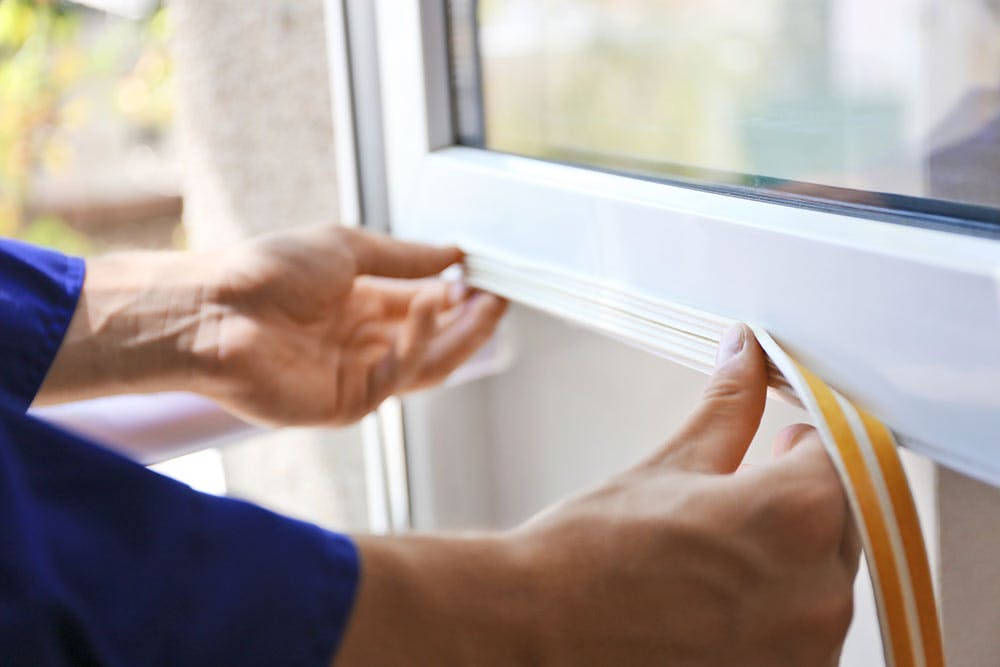 4. Plants Produce Moisture
Have a lot of plants in a window? Plants can increase a room's humidity so try spreading foliage out across multiple windows or in multiple rooms.
5. Prevent Blinds From Touching Glass
Installing insulating blinds or shades can help create an insulating barrier between your room and your windows. But be sure to install your blinds so they are not touching the glass. For inside mounts this means checking you have enough depth so the blinds clear the window. For outside mounts, using spacer blocks or projection brackets can help push the blinds out a little farther.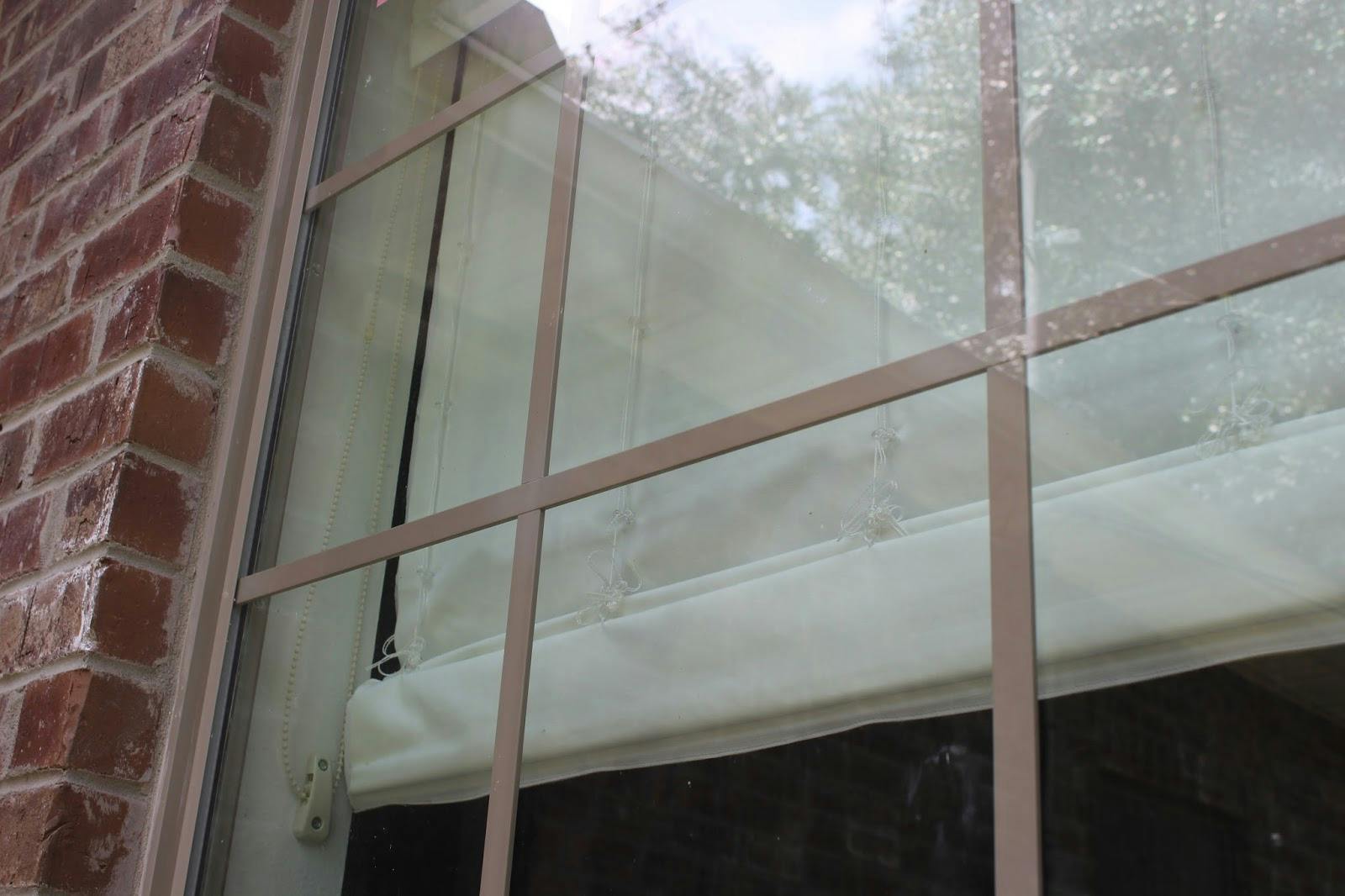 6. Choose A Moisture Resistant Window Covering
While not waterproof, faux wood blinds, faux wood shutters and mini blinds are moisture resistant and less likely to warp when they come in contact with condensation. This makes them suitable for damp spaces like bathrooms, kitchen or windows in other humid environments. They're also easy to wipe down if they get a little grimy from mildew.
Need Help Choosing a Blind for A Tricky Window?
Let us help! Our friendly Design Consultants can always help with your window questions, send you free samples or make recommendations.
Need professional measure or install? We can help with that too.
You May Also Like: