Layering multiple curtains is a decorating tactic that goes back for centuries. In opulent European drawing rooms, the amount of fabric on your windows was a status symbol, but it also had a practical purpose. The more layers of curtains, the better your windows would be insulated against outside temperatures.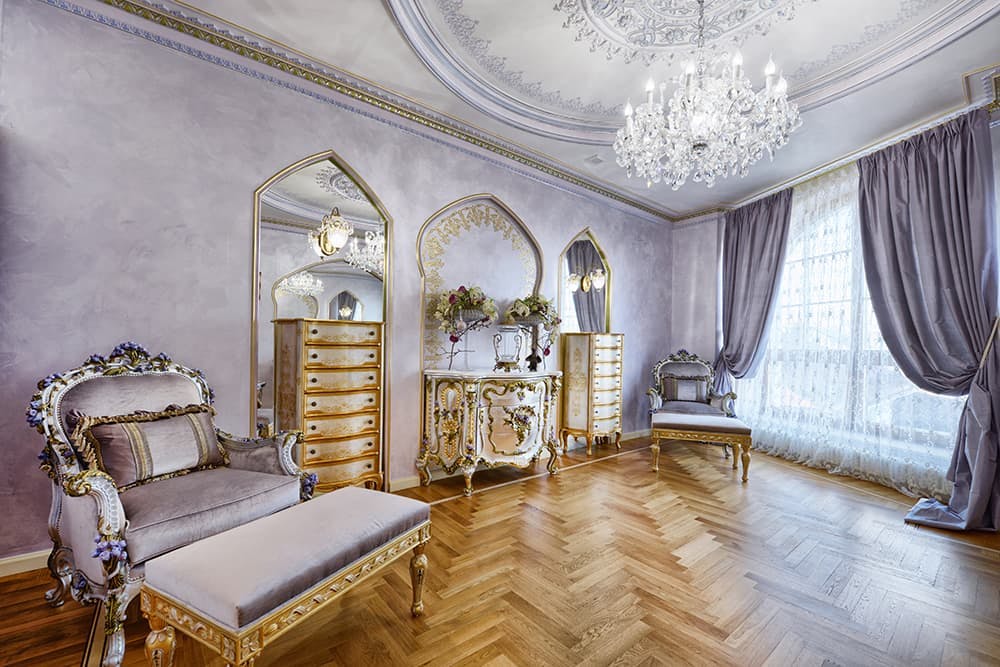 Modern Layered Curtains
The modern layered look we're showing you today is a single sheer panel with decorative blackout curtains on top. This combo gives your windows lots of added versatility. Sheers give privacy while letting in filtered light and decorative panels frame the window.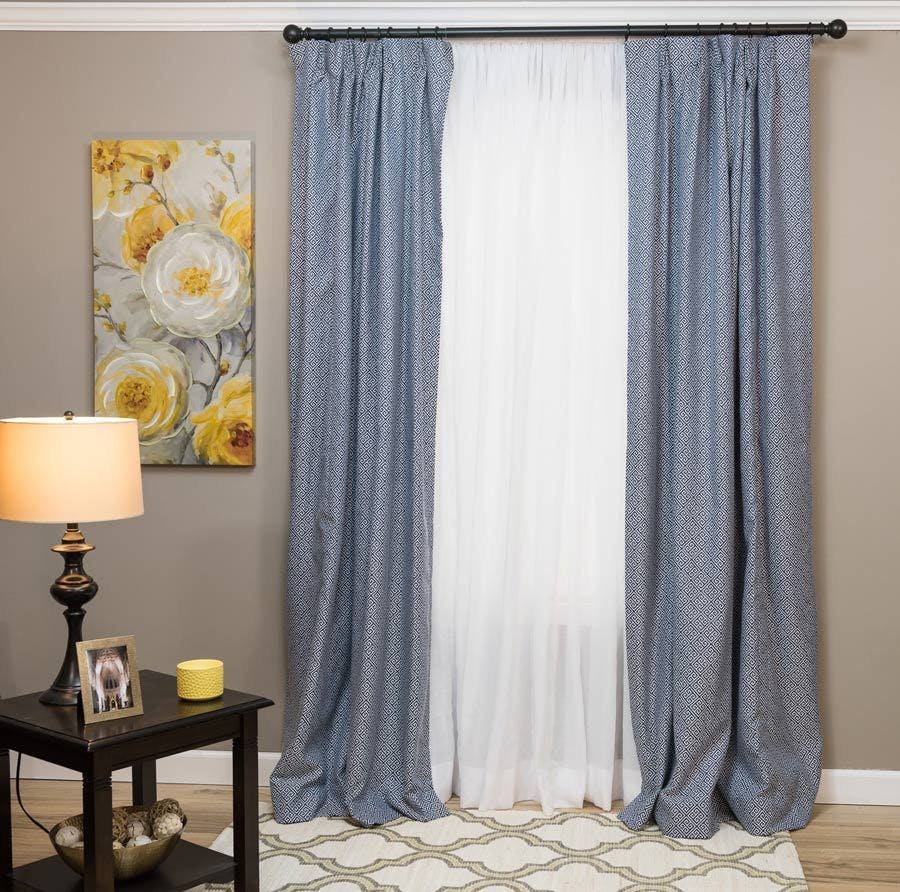 Or, you can close the blackout drapes to block light.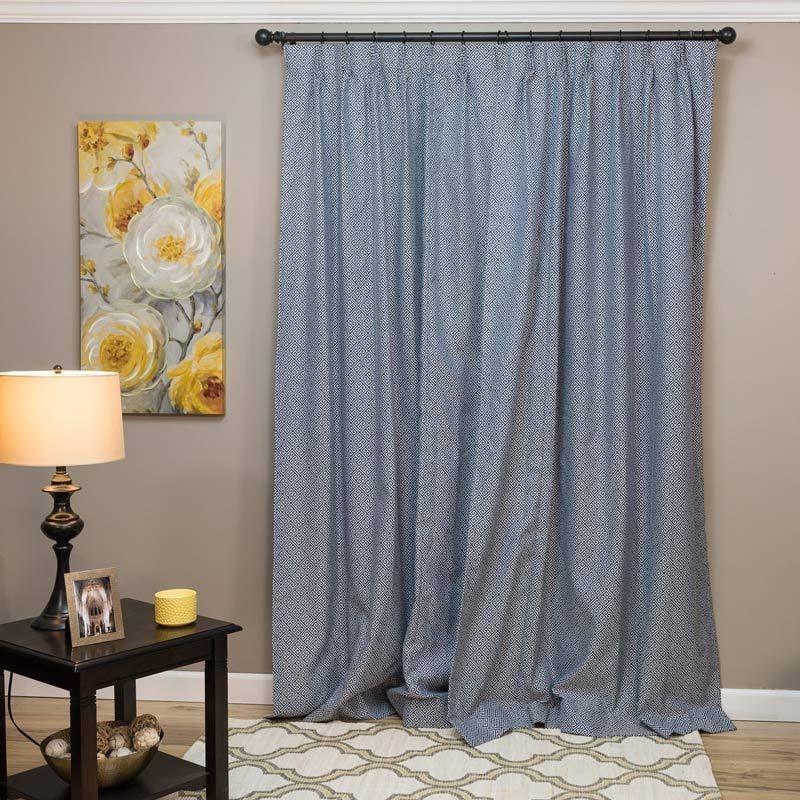 The curtains featured here are Easy Classic Pleat Draperies in Athena Oceanus and Rod Pocket Top Draperies in Fairfield Dove.
How to Layer Drapery Panels
All you need to get this look is a Blinds.com Adjustable Drapery Rod with the Double Rod option and your curtains.
1. Install the curtain rod brackets into studs with the 2 included screws.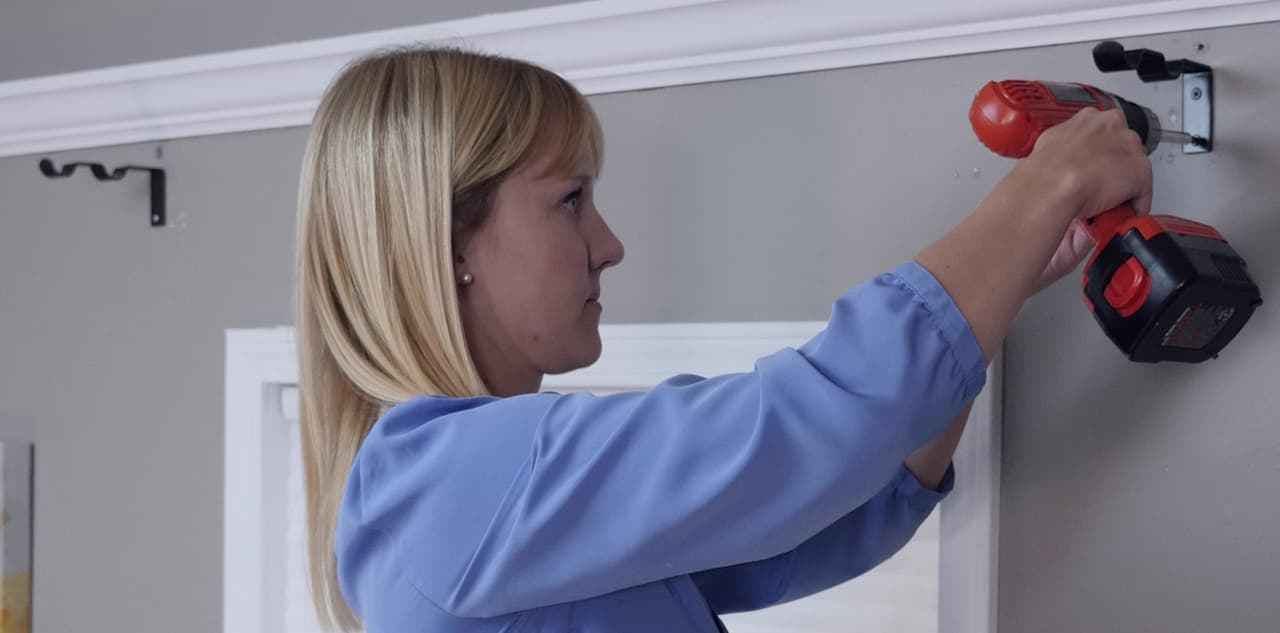 2. Feed the sheer panel onto the smaller drapery rod. The rod pocket is designed to be tight which allows the fabric to ruche correctly.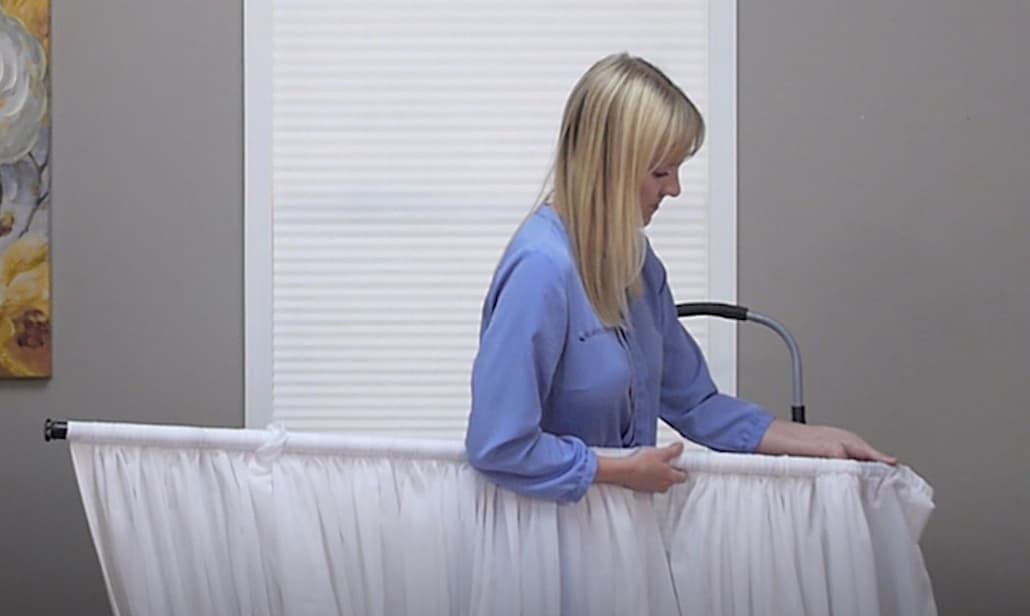 We used a solid sheer panel here because we just wanted to let light in and didn't need to ever completely uncover the window. If you want to be able to open the sheers for a clear view out, choose a pair of sheer panels instead.
3. Place rod and sheers onto the back notch of the brackets. Magnets will keep both rods secure to prevent them from sliding around when you adjust the panels.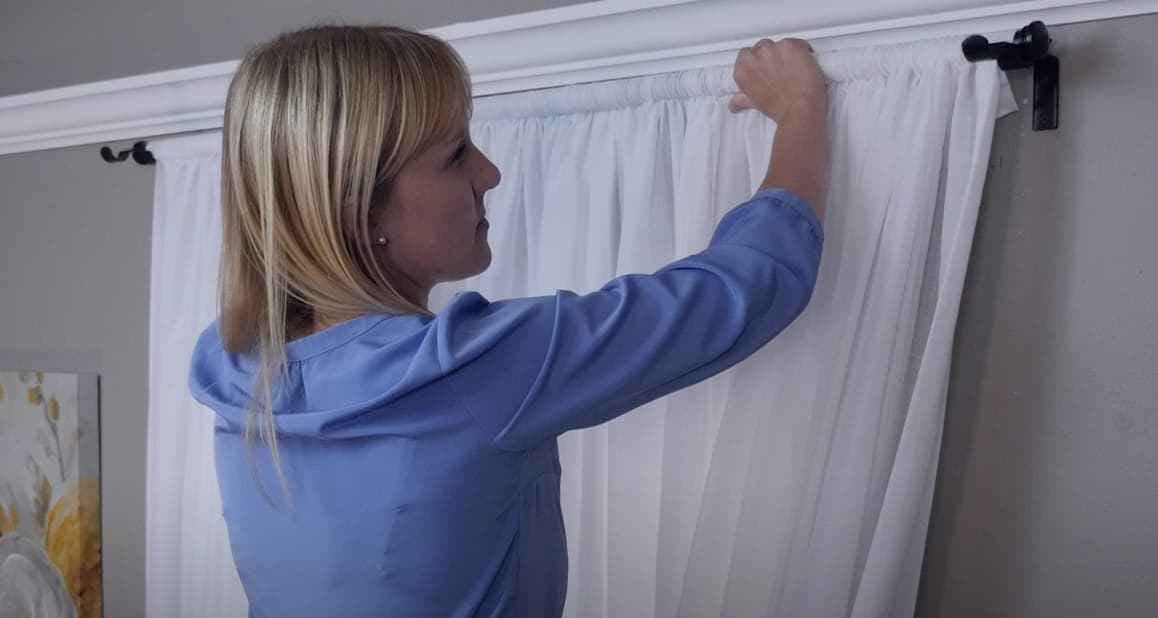 4. Unscrew the finial (decorative end piece) from one end of the rod. Slide on the drapery rings. Replace finial and place rod on the front notch in the brackets.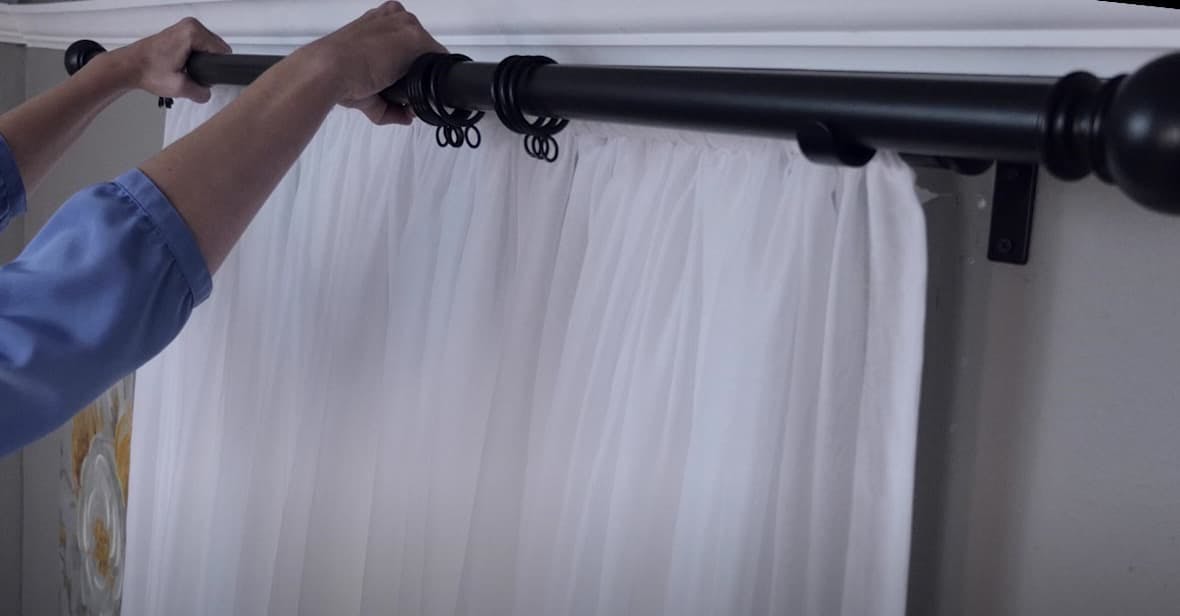 5. Hang decorative panels by inserting the drapery hooks into the rings. Repeat for both panels.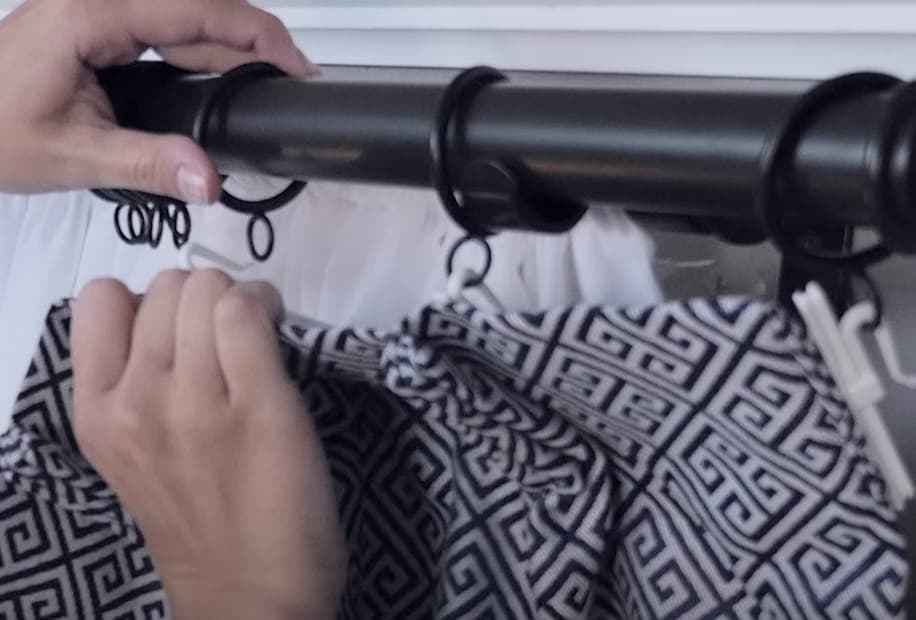 6. Enjoy your new voluminous, versatile drapery look!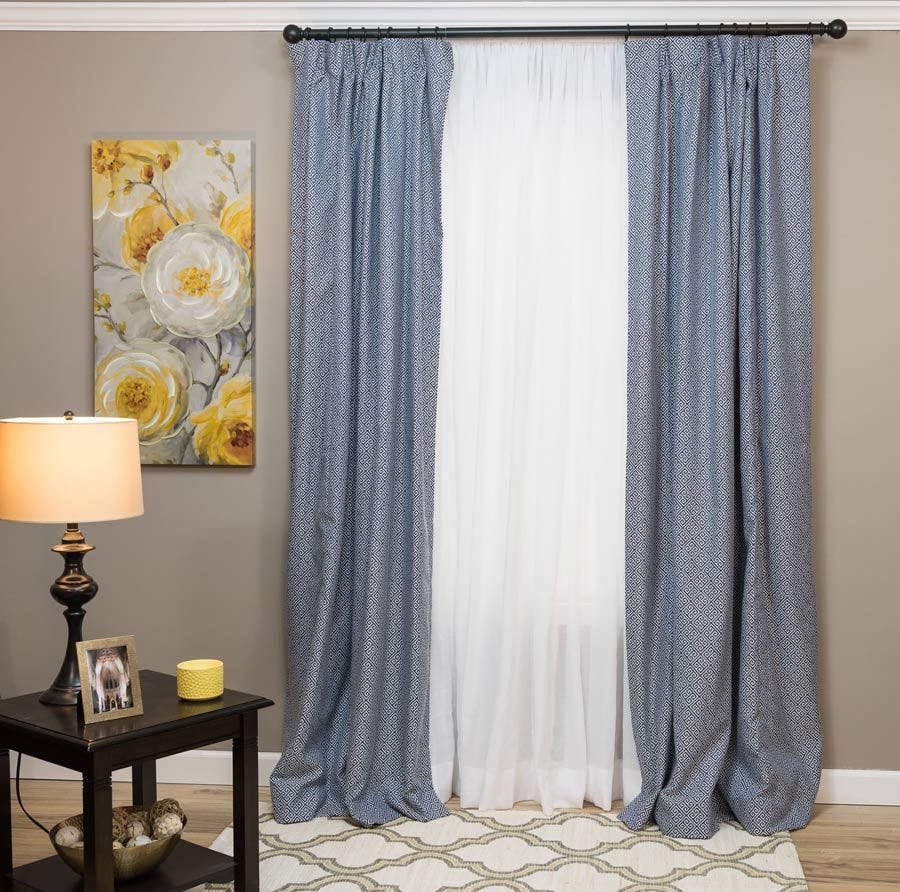 Want to learn more about curtains?
Check out our shopping guide, How to Choose Between Drapery Styles to find out which drapery top options is right for your style and the way you use your windows.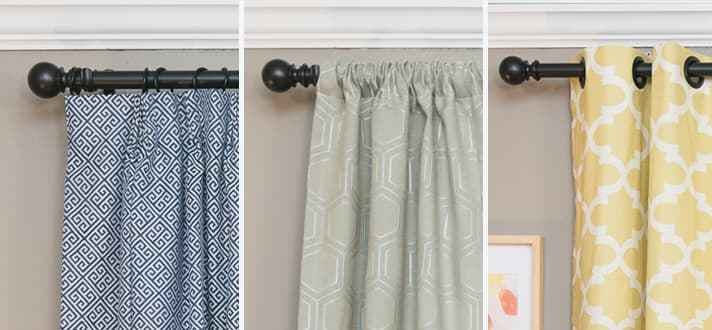 Learn more about How to Measure for Curtains