When buying blinds, should you hire a pro or measure and install yourself? There is no right or wrong answer, but we've outlined some things to consider before making the decision to DIY or find a pro.

Does Blinds.com Offer Measure and Installation Services?
Yes! We can connect you with a local professional who will come out to your home to measure your windows and install your new blinds or shades. All of our technicians are fully licensed, insured and background checked and are part of Home Depot's trusted professional network.
If you prefer to DIY, our friendly Design Consultants can answer any questions you might have (even if it's just "one quick question!"). We also provide detailed measuring guides specific to every product as well as installation instructions you can preview before finalizing your purchase.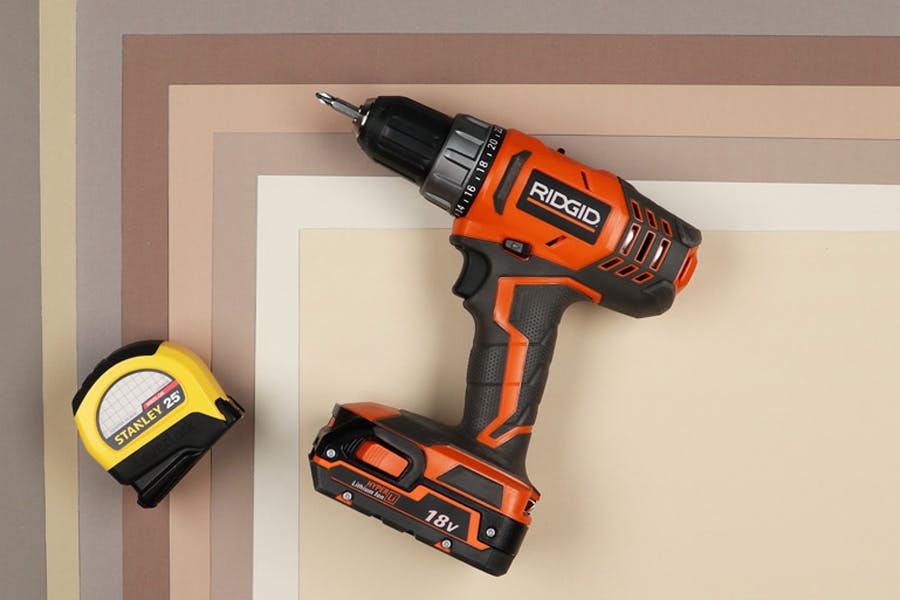 How to Decide Whether to Measure & Install Blinds on Your Own or Hire a Pro:
How Many Windows?
How many windows are you trying to cover? If you are installing for an entire home, this can be very time consuming. We recommend hiring a pro if you have more than 1 room to cover (over 5 windows). This will save you time and energy in the long run. All our products list the approximate install time in their product specifications to help you determine how much time your project may take.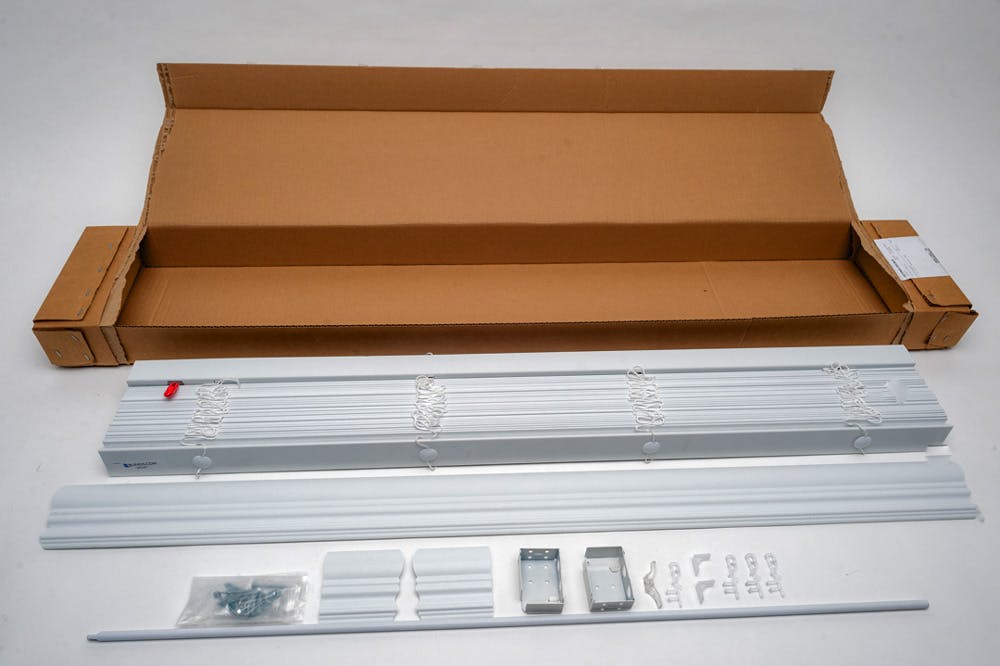 What Type of Blind or Shade Are You Considering?
Some blinds or shades are easy to install, while others can be tricky. We recommend hiring a pro for more complicated products.
EASY: Horizontal Blinds (faux wood, real wood, and mini blinds) and shades like cellular shades, pleated shades and roman shades are some of the easiest to install, taking 5-10 minutes per window. They are easy enough for a DIY beginner to complete themselves since they need only a few screws (and a screwdriver).
MODERATE: Roller, Solar and Sheer Shades can be a little more difficult to measure for, as inaccurate sizes can lead to large light gaps between the fabric and window frame. To get the measurements just right, you can let a pro measure, or follow our measurement guides closely and have a designer double check your sizes before you order. Allow about 15 minutes per window if measuring on your own.
COMPLEX: Installing vertical blinds or panel tracks over wide windows or sliding glass doors can be cumbersome, heavy and frustrating if you're doing it yourself. Hiring a professional installer will save you the headache.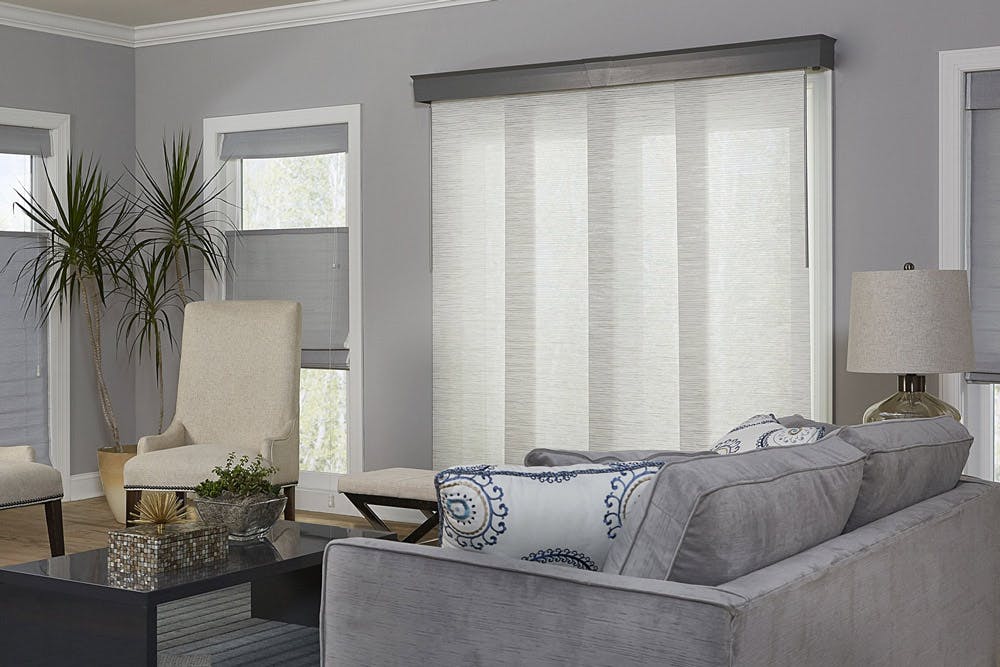 What About Measuring and Installing Shutters?
Measuring & installation for shutters can be tricky if your windows are not perfectly square. A single window can take 20-40 minutes to install. If shutters are your first window project or if installing feels daunting, consider working with a Design Consultant by phone. It's good to have a second set of eyes review your measurements to help you avoid potentially costly mistakes.
Since shutters are a large investment, it can be worth it to work with a pro. With our new In-Home Shutter Consultation Program, we'll send a shutter specialist to your home to talk through style choices, measure your windows, place the order, and install. These designers can even match any color or wood with a custom paint or stain.
Please note the In-Home Consultation Program is only available for shutters.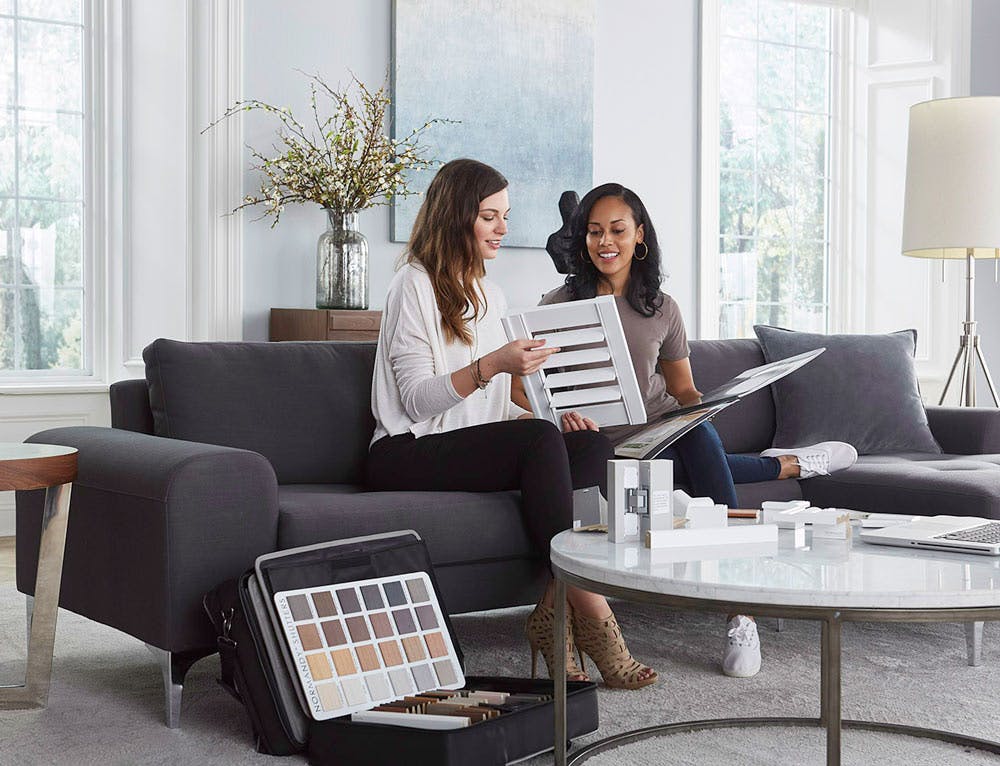 How Install-Ready Are You?
If this isn't your first home-improvement-rodeo and if you know your way around a power drill, you're likely ready to DIY your window treatment project! All our blinds and shades come with the necessary brackets and regular wood screws. In most cases, all you need is a steel tape measure, a screwdriver, a drill and a ladder tall enough to reach the tops of your windows.
If you're not super handy, having a pro come out to measure first can help you determine if you need any specialty hardware like drywall anchors or self-tapping screws for installing into metal. Pros have the necessary equipment to reach tall or hard to reach windows, like skylights. Plus, hiring a pro will save you from having to patch your walls or damaging your blinds.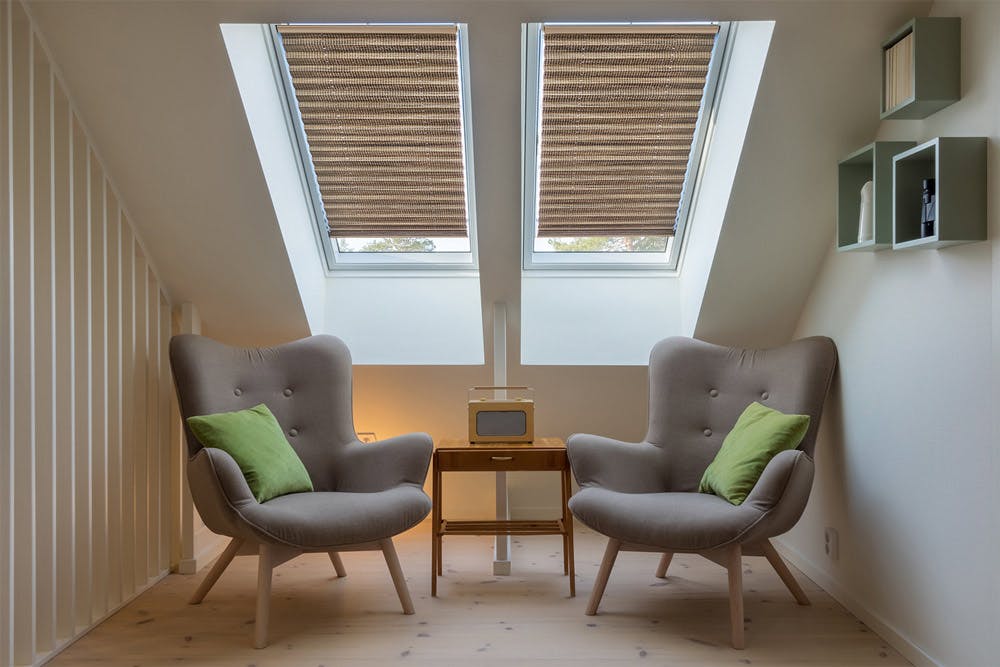 Pictured: Bali Pleated Skylight Shade in Shoreline Stone
Time vs. Cost
Consider your own skills and if hiring a pro will get the job done faster. Time is money, after all! Hiring a pro does increase the cost, though not by much. The time and energy you'll save is more than worth it if you have a large job or a lot of windows. Be aware that depending on your local technician's schedule, you may have to book your appointment a week or two out. If you're in a rush to install, DIY may be the faster in the end.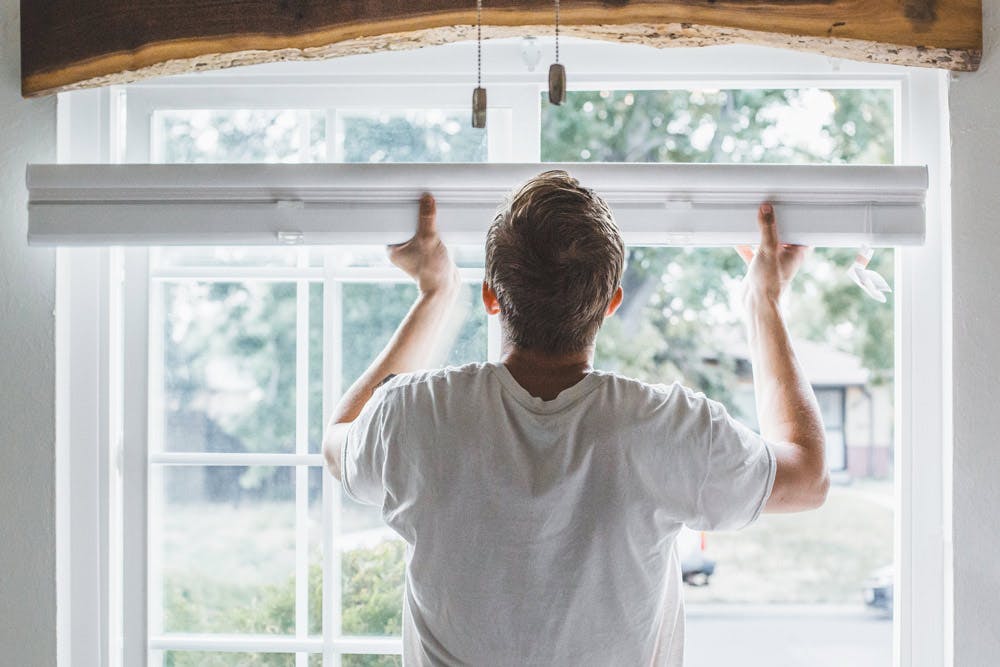 Pictured: Blinds.com Premium Light Filtering Cellular Shade in Crisp Cotton
Specialty Shapes
Angle top windows, arches, corner windows (butt & bypass), tile cutouts and bay windows all have unique challenges when measuring and installing. We recommend letting a pro take care of these for you.
Note: Tile cutouts, butt & bypass options unusual shapes like circle windows are not available on the website to order on your own but they can still be ordered by speaking with a Design Consultant by phone!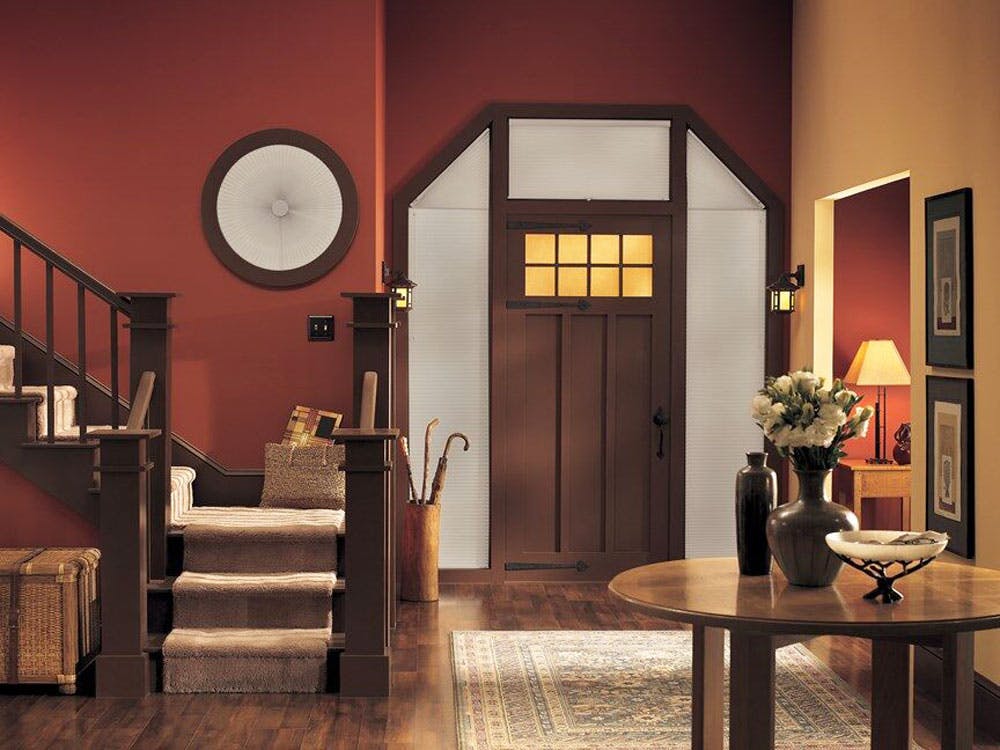 Pictured: Bali Angle Top Cellular Shades
Peace of Mind
Whether you want to rest easy and let a pro do the work for you, or would rather save money and feel accomplished by installing yourself, we've got you covered with our Satisfaction Guarantee! If you're not 100% satisfied with the style, color or quality of your blind, shade or shutter, we'll work with you to make it right.
Our pros guarantee their measurements and installation work so you'll have peace of mind that it will be done right the first time. And if you DIY, you'll have our Surefit Guarantee which protects you even if you mis-measure. For any bumps in the road, our award winning customer service team will be there to help.
Ready To Get Started?
No matter which path you've chosen, our helpful Design Consultants are ready to get you rolling. Give us a call at 844-551-3769 for help choosing the right window treatments, or to schedule your appointment with a pro.
Read More:
Do You Have Enough Window Depth?
11 Measuring Mistakes + How To Avoid Them
Tips for Installing Interior Shutters (Even in Non-Square Windows!)