Whether your Fourth of July party is a backyard barbecue or a quiet dinner party, we're sharing 13 red, white, and blue decor and snack ideas that will keep things festive!
1. Red, White, and Blue Chips and Salsa
Give a simple snack a patriotic spin by mixing red and blue corn chips in with regular ones. Whip up some homemade salsa to go with them. We especially love this easy recipe from The Pioneer Woman.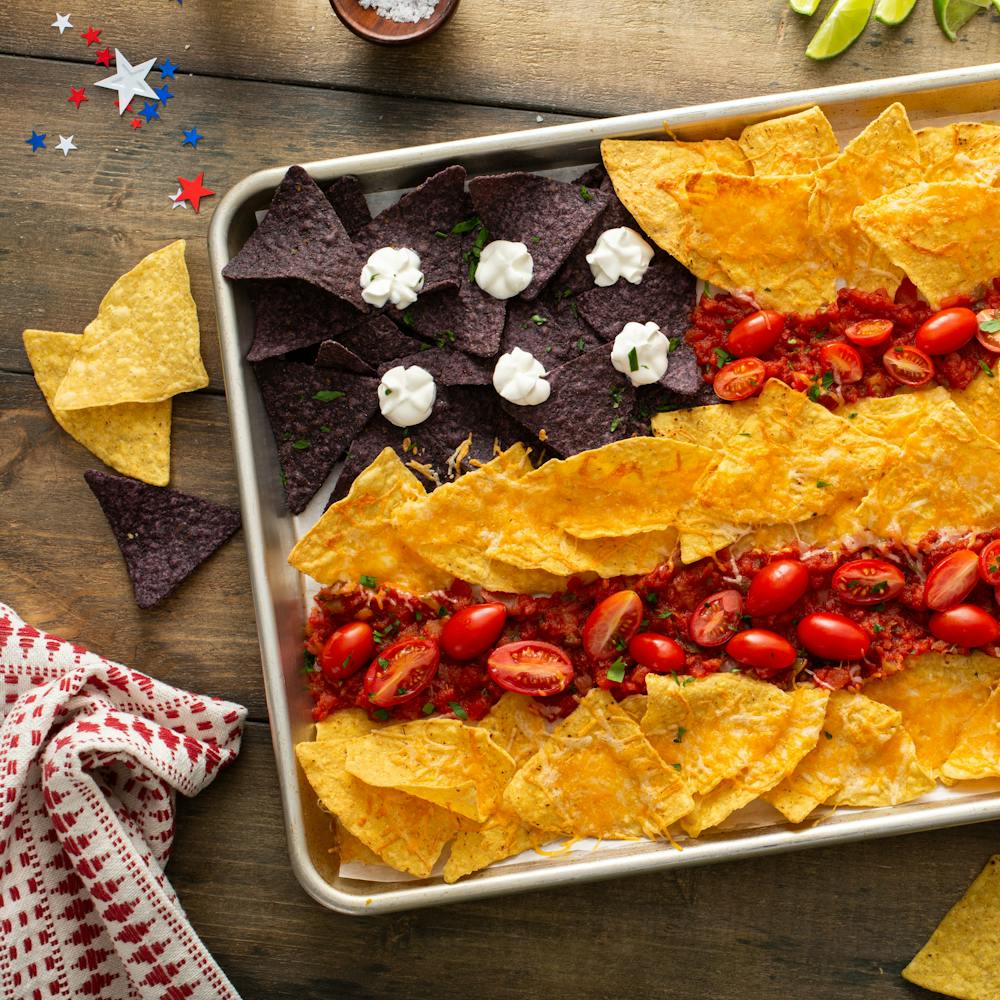 2. 4th of July Cupcake Bunting
Top off a tower of simple cupcakes with some charming mini bunting.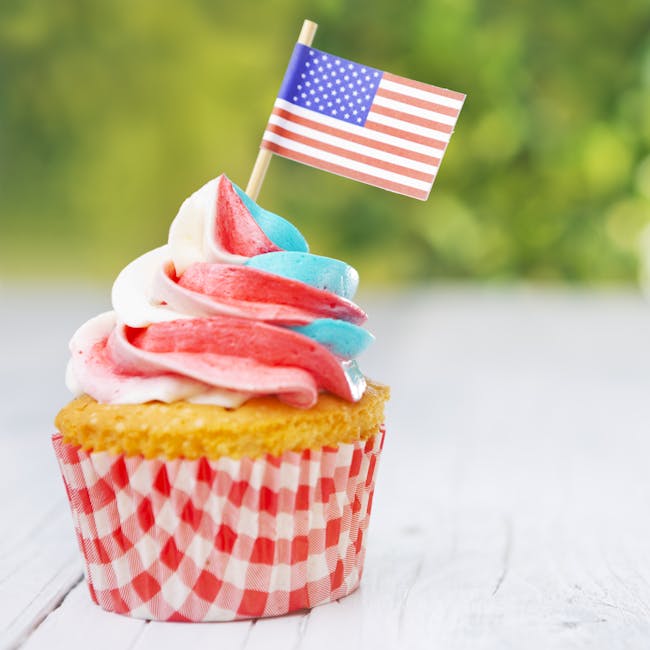 3. Patriotic Fruit Kabob
This fresh and easy snack will taste as good as it looks. Amp up the decadence by dipping these in chocolate!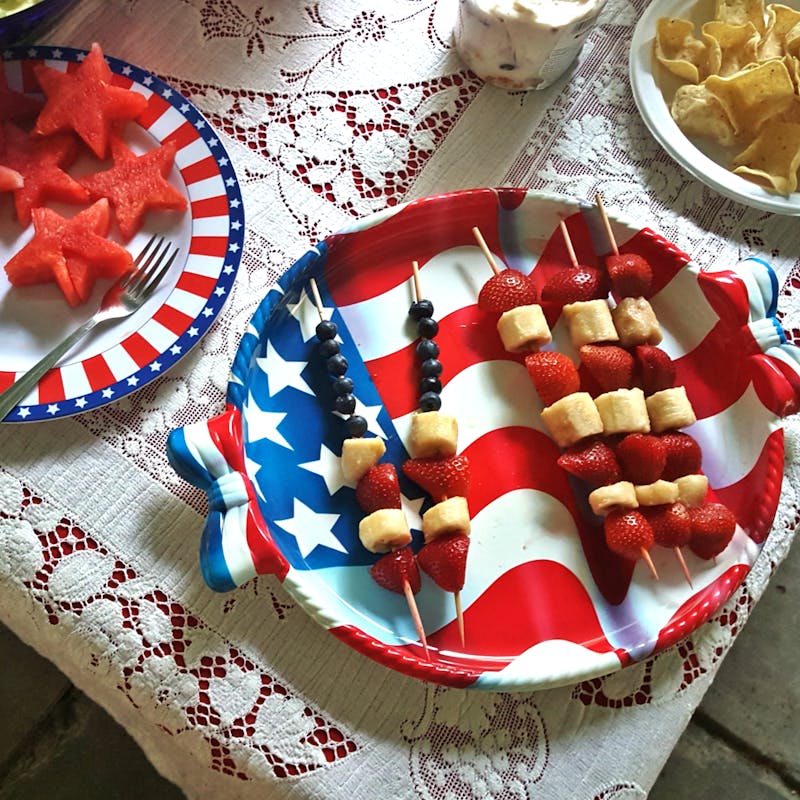 4. Uncle Sam's Straw Bow Ties
Give straws patriotic flair with cute crepe paper bow ties. We'll be using ours to sip some homemade lemonade.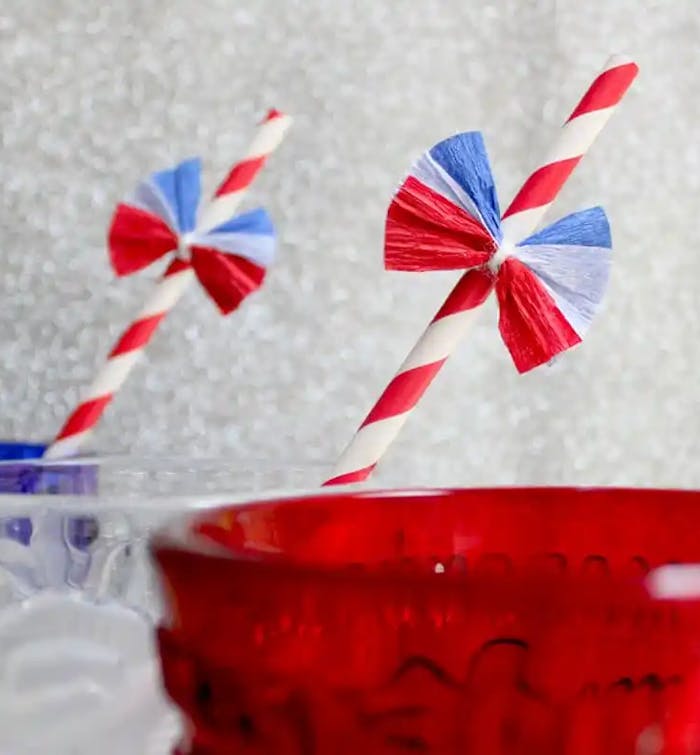 5. American Flag Mason Jars
Make an easy-as-pie centerpiece with painted and distressed mason jars.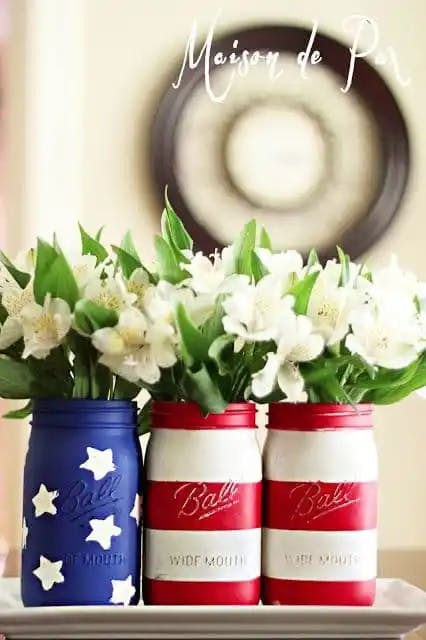 6. Fourth of July Mason Jar Centerpiece
If you're not in the mood to paint, we love Domestically Speaking's easy centerpiece with a blue Ball Jar and red and white flowers.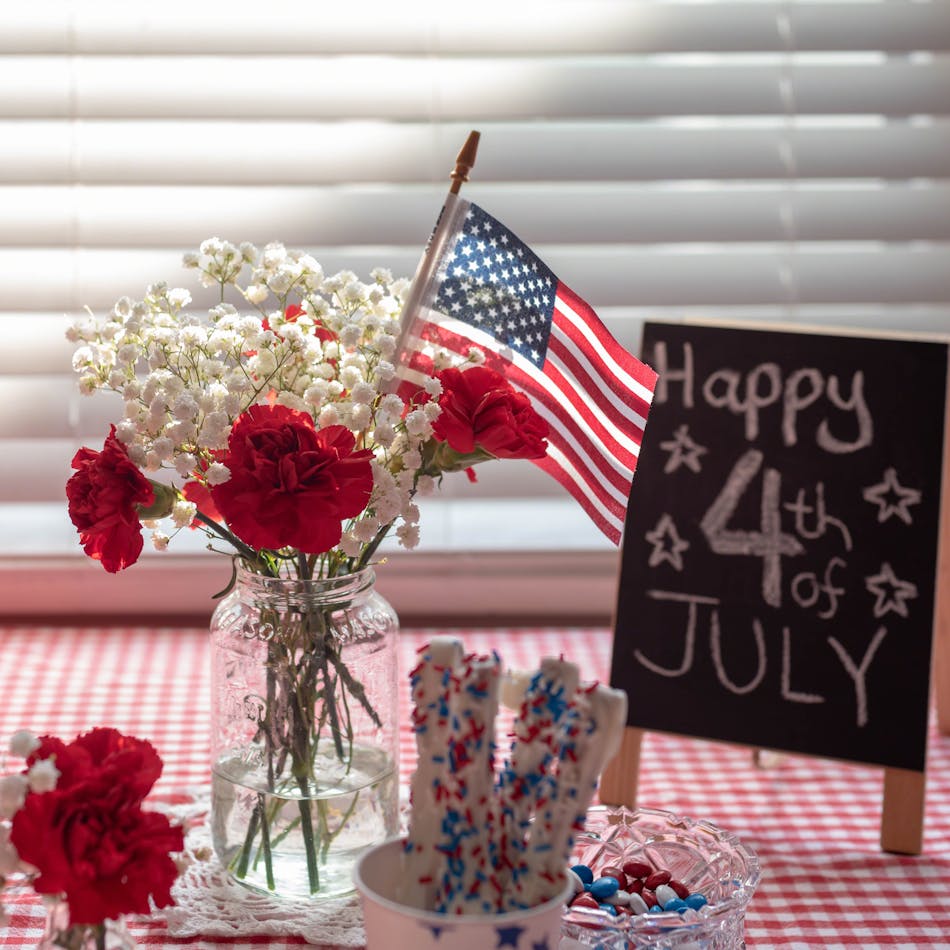 7. Indigo Stars and Stripes Napkins
This DIY couldn't be easier. Grab some 100% cotton napkins in dark blue and draw on stars and stripes with a bleach pen.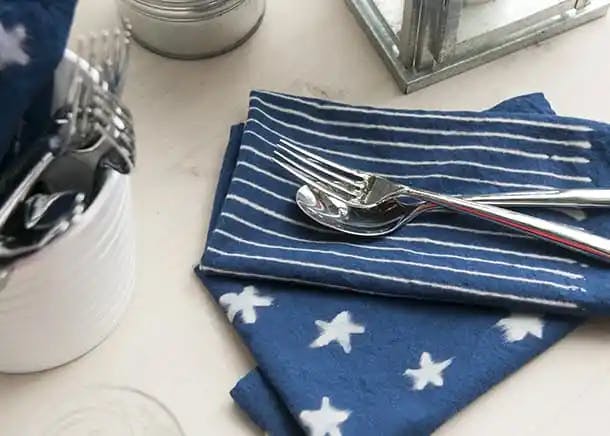 8. Patriotic Pom Pom Wreath
Give guests a warm first impression with this fuzzy pom wreath.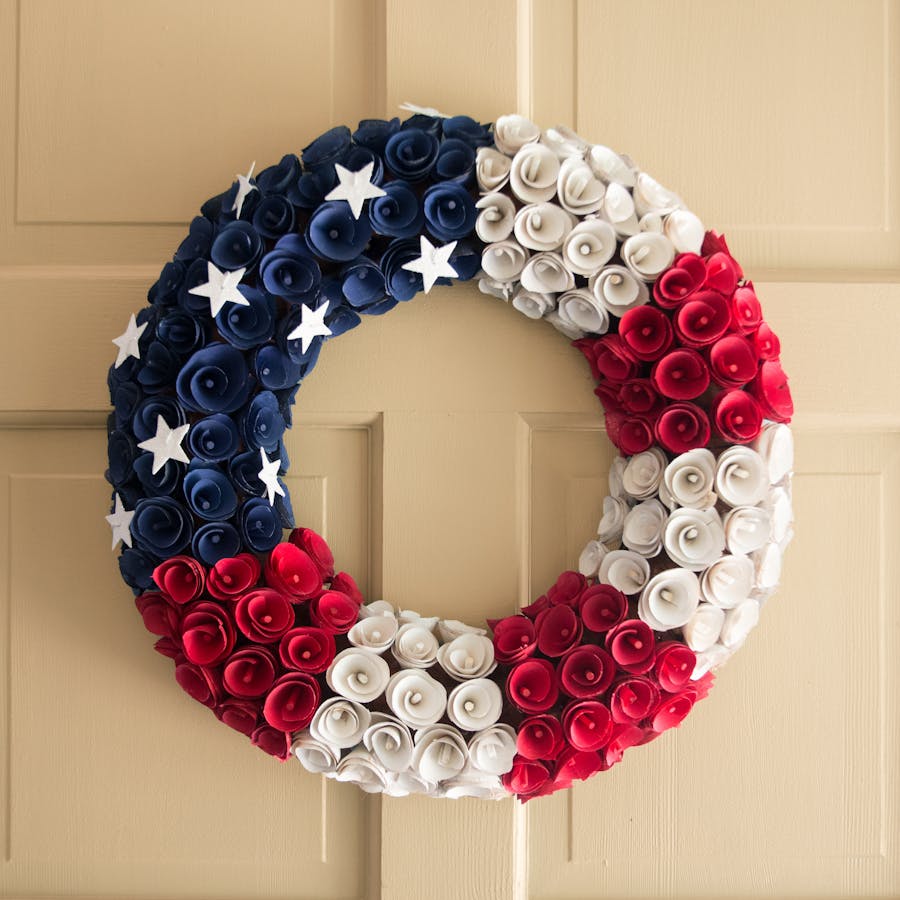 9. Americana Streamers
Crepe paper in shades of red, white, and blue will dress up your entry, patio, or over your dining table.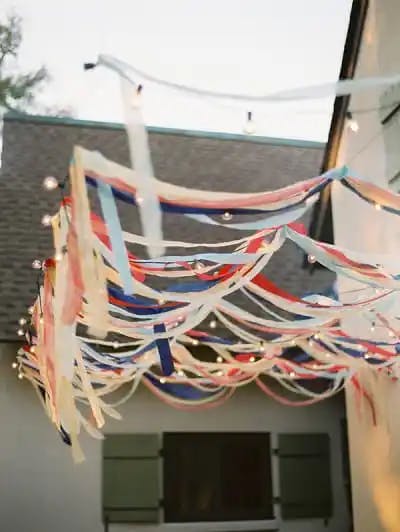 10. Swag Flag Necklace
Give your July 4th outfit antebellum charm with this DIY necklace that's an ode to the swags found on covered porches.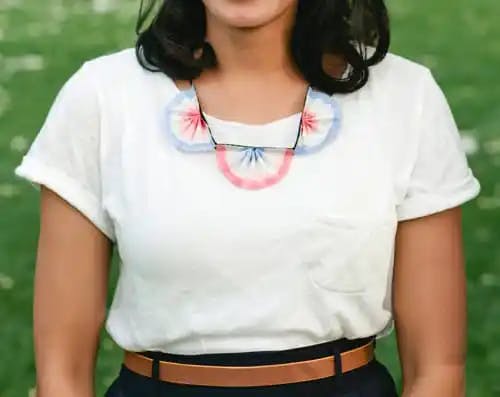 11. DIY Firecracker Popsicle Tea Towel
This DIY dish towel will look charming in your kitchen all summer long and is the perfect hostess gift for someone throwing a Fourth of July bash.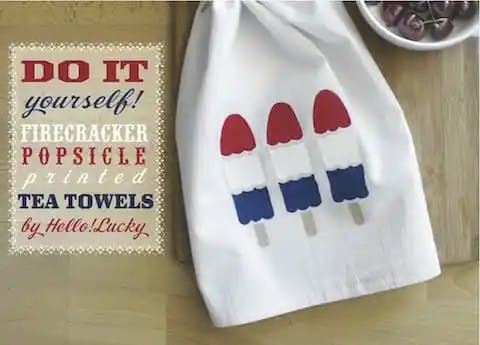 12. Fourth of July Picnic Quilt
Heading out to watch fireworks? Create the perfect space for your family to lounge with a quilt made of red, white, and blue bandanas.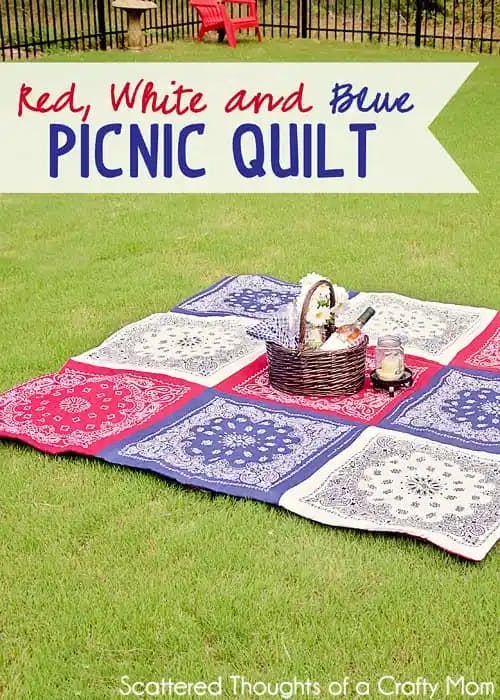 13. Sparkler Holder
When the sun goes down, it's time to light up the night! Have sparklers all ready to go with these printable holders.
Crafting your own Fourth of July party decor will add a personal touch to your Independence Day parties, plus it's a fun summer activity. From patriotic banners to star-spangled centerpieces, these DIY projects are fun for the entire family. Happy 4th of July!
Want More Fourth of July Decor Inspiration?
Everything You Need to Know to Throw the Best 4th of July Party
13 Simple Ways to Get Your Patio Party-Ready
These Window Treatments for Doors Will Attract Attention During Your Next Backyard Party