This spring might just be considered the season for DIYs. Many people are turning to DIY projects to pass the time and release some of that pent up creative energy. Plus, jazzing up your windows is a great way to foster connection with your community. Whether you're a seasoned DIY-er or trying your hand at a new hobby for the first time, we've got some window decorating projects to try that are guaranteed to bring some joy to your day.
At the End of The Rainbow
When schools closed, kids in Italy began placing rainbows in their windows as a hopeful reminder that this storm will pass. Amanda Jane Jones (@amandajanejones) added a unique twist on this trend and had her kids using tissue paper and tape for a whimsical stained glass effect. When the sunshine pours onto this window, the room will be lit up with a rainbow of colors. Plus it's sure to warm the hearts of anyone passing by.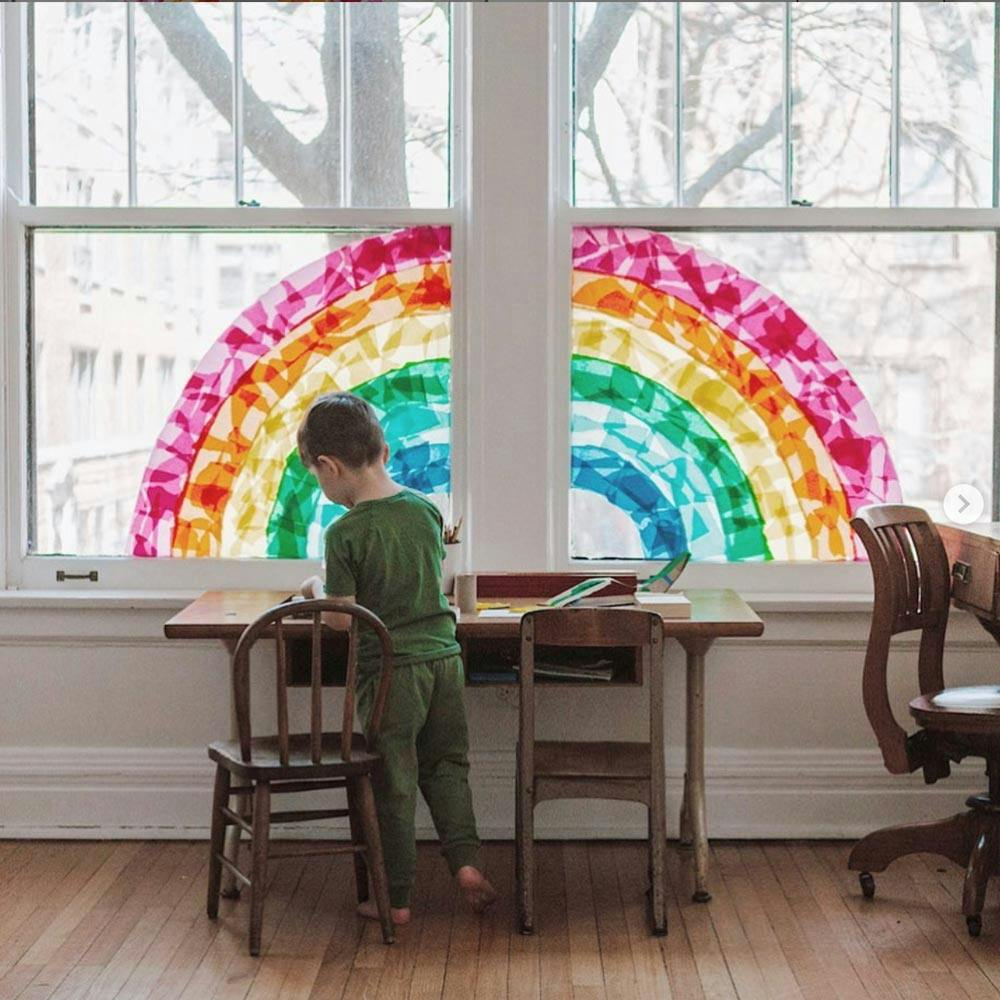 Words of Encouragement
Kids can also help you make signs of appreciation and encouragement for your local essential workers and medical workers. This can go a long way towards building a sense of community in your neighborhood even while keeping your distance. Plus it's a great lesson in expressing gratitude.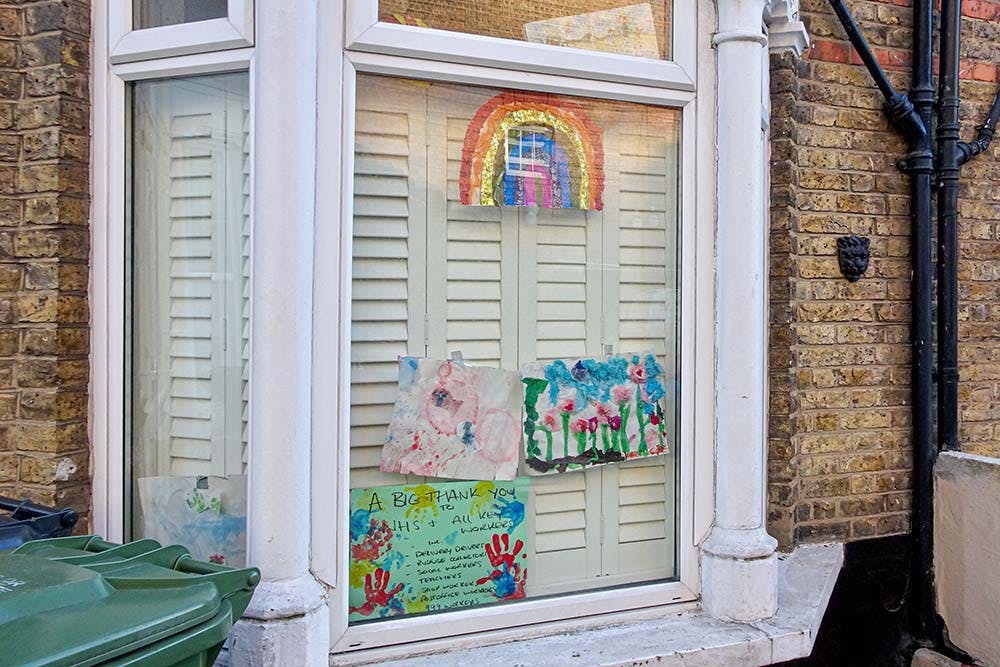 Beary Nice Windows
Another window decor idea worth trying is putting stuffed animals in your windows. Call or message your neighbors and ask them to do the same. Then count how many bears you and your family see while walking through the neighborhood.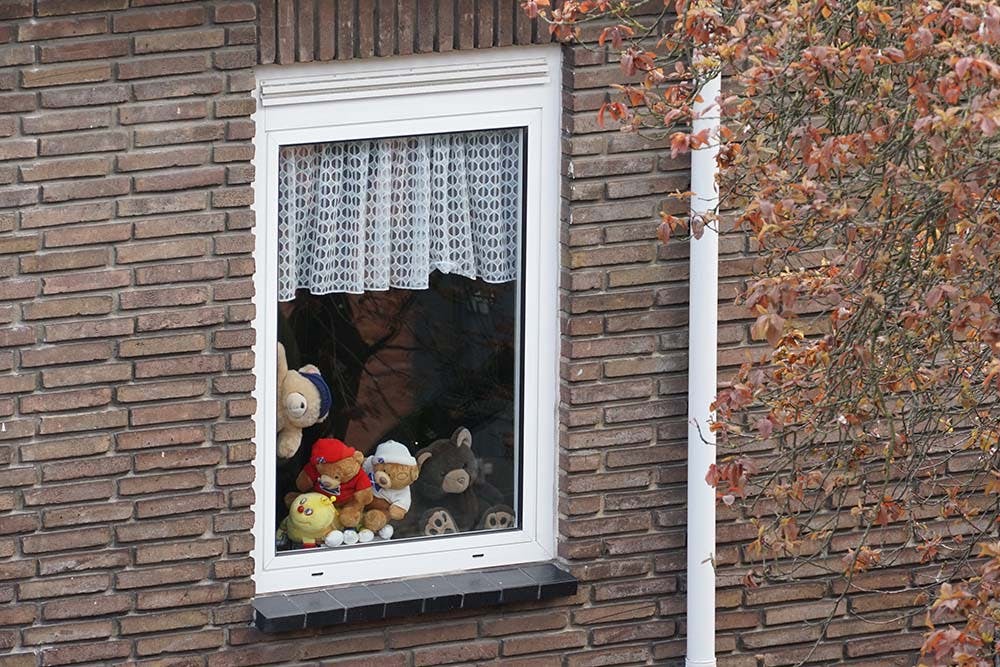 Christmas Came Early
Decorate for Christmas. Why not? Nothing spreads cheer quite like seeing a house lit up for the holidays. Not exactly feeling the Christmas Spirit? Try decorating your tree for another holiday, like July 4th or Halloween. Get creative and see how you can use what decorations you have on hand to create a stunning and magical display that brings you cheer.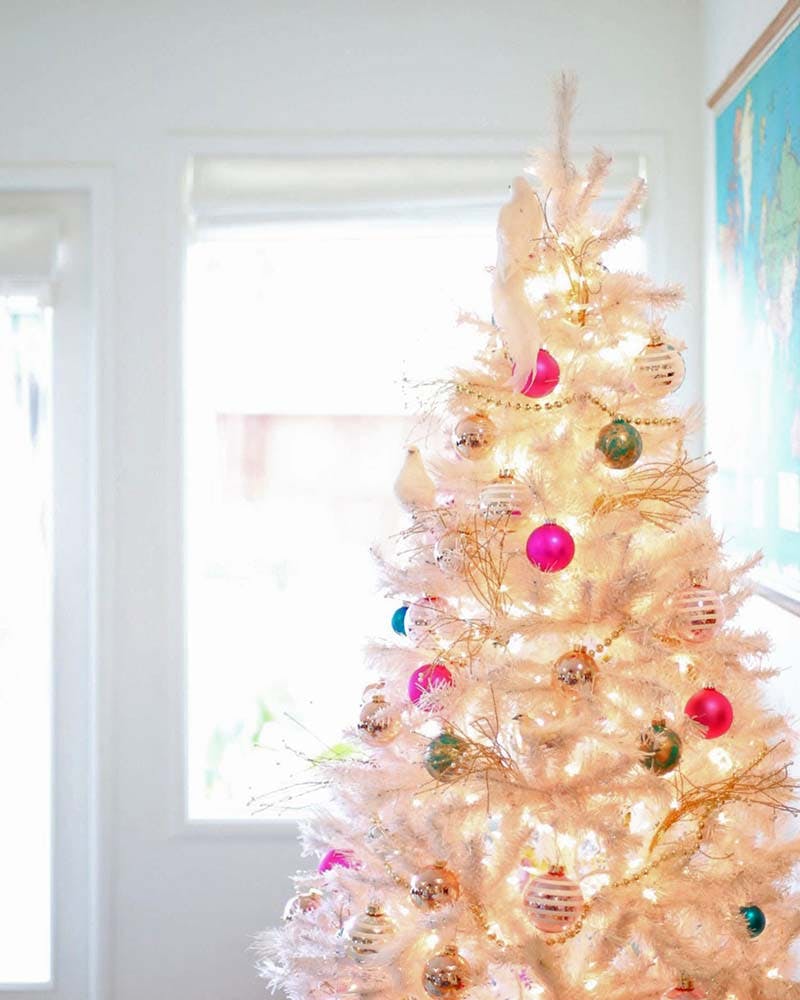 Chalk It Up!
Sidewalk chalk might be a summer tradition as old as time itself. If you've run out driveway space, think vertically. Those brick veneers or stone siding could use a boost of seasonal color this spring. Color each brick with alternating pastel hues. Or treat each brick like a pixel for some 8-bit inspired wall art. When the next rain comes, your slate should be washed clean and ready to redecorate.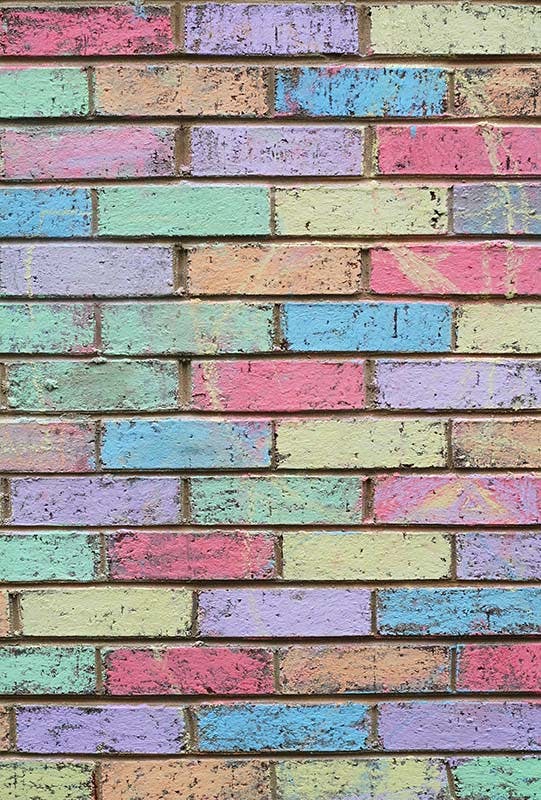 How are you decorating your windows? Show us using #blindsdotcomlove or tag us on Instagram! Also be sure to check us out on Pinterest for more window inspiration.
Looking For More Stay-At-Home Projects?