Lifestyle blogger Nina Williams, known for her signature coastal farmhouse style, never imagined sharing photos of her home online would catapult her into the position she's in today. Once a lifestyle and wedding photographer, posting photos of her home on social media was just a way of expressing herself, while providing design inspiration for others. Step inside her coastal farmhouse bedroom, and see why she's loving her motorized solar shades.
If you're not familiar with coastal farmhouse style, it's a mixture of two design trends taking over Pinterest right now. Farmhouse style uses elements like distressed wood, metal, and different hues of white, while incorporating modern and traditional styles. While coastal style uses pastel shades of blue, green, beige and white to evoke a laid back feel, giving you a sense of being right by the ocean. Think seaside meets chic farmstead.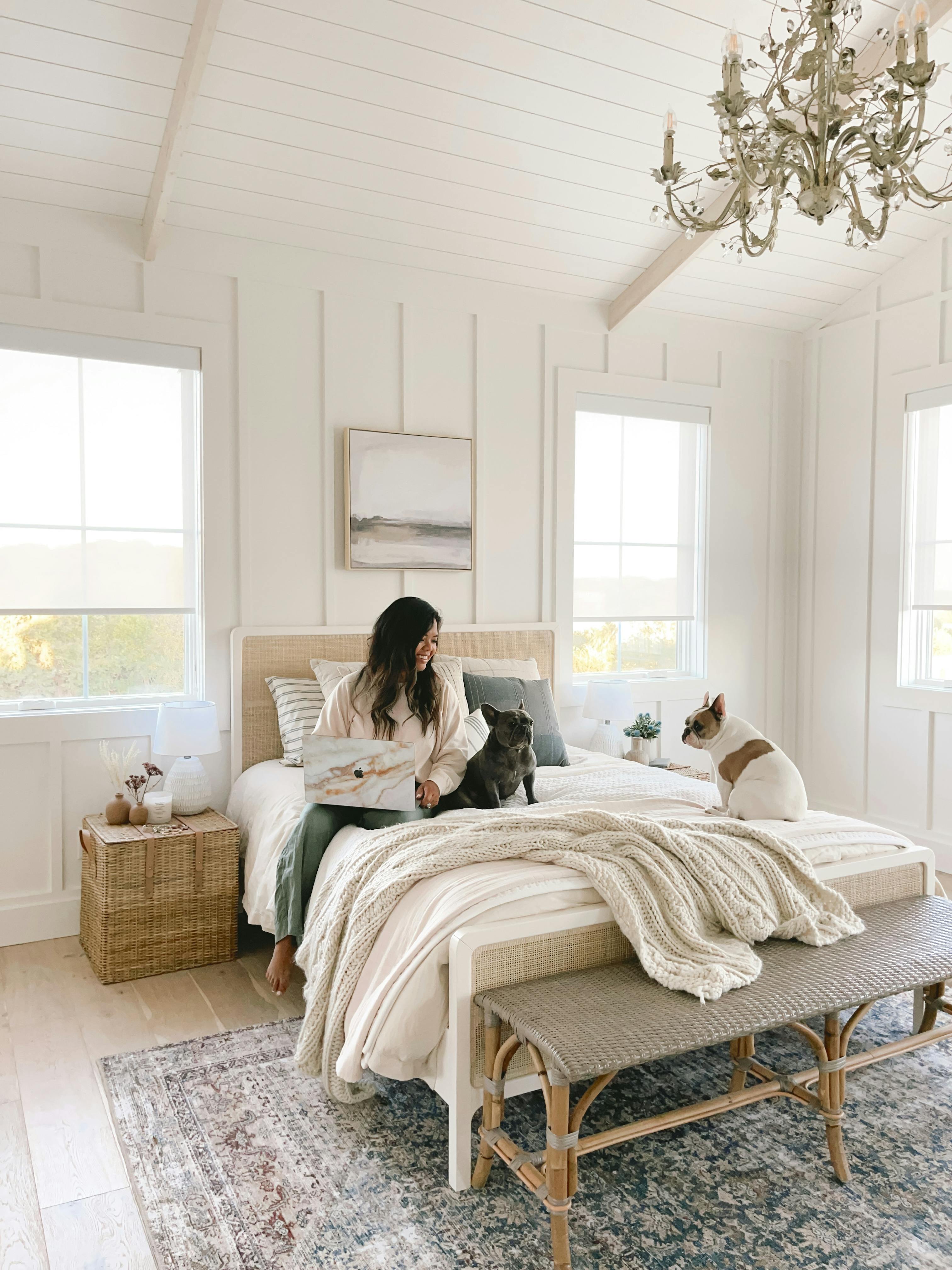 "I love a variety of styles, but the one that I always gravitate towards is the classic timeless coastal style," says Nina.
She's been named 2018 and 2019 Better Homes and Garden Stylemaker and was a top 10 nominee for the 2018 Liketoknow.it Awards. Nina also hosted the HGTV Facebook Live series, 2x Design, with her twin sister.
Nina currently lives in Des Moines, Iowa with her husband Nick and their 4 children Johannah, Christian, Beckham, and Sebastian. Once their dream home, she and her husband Nick built this house 4 years ago.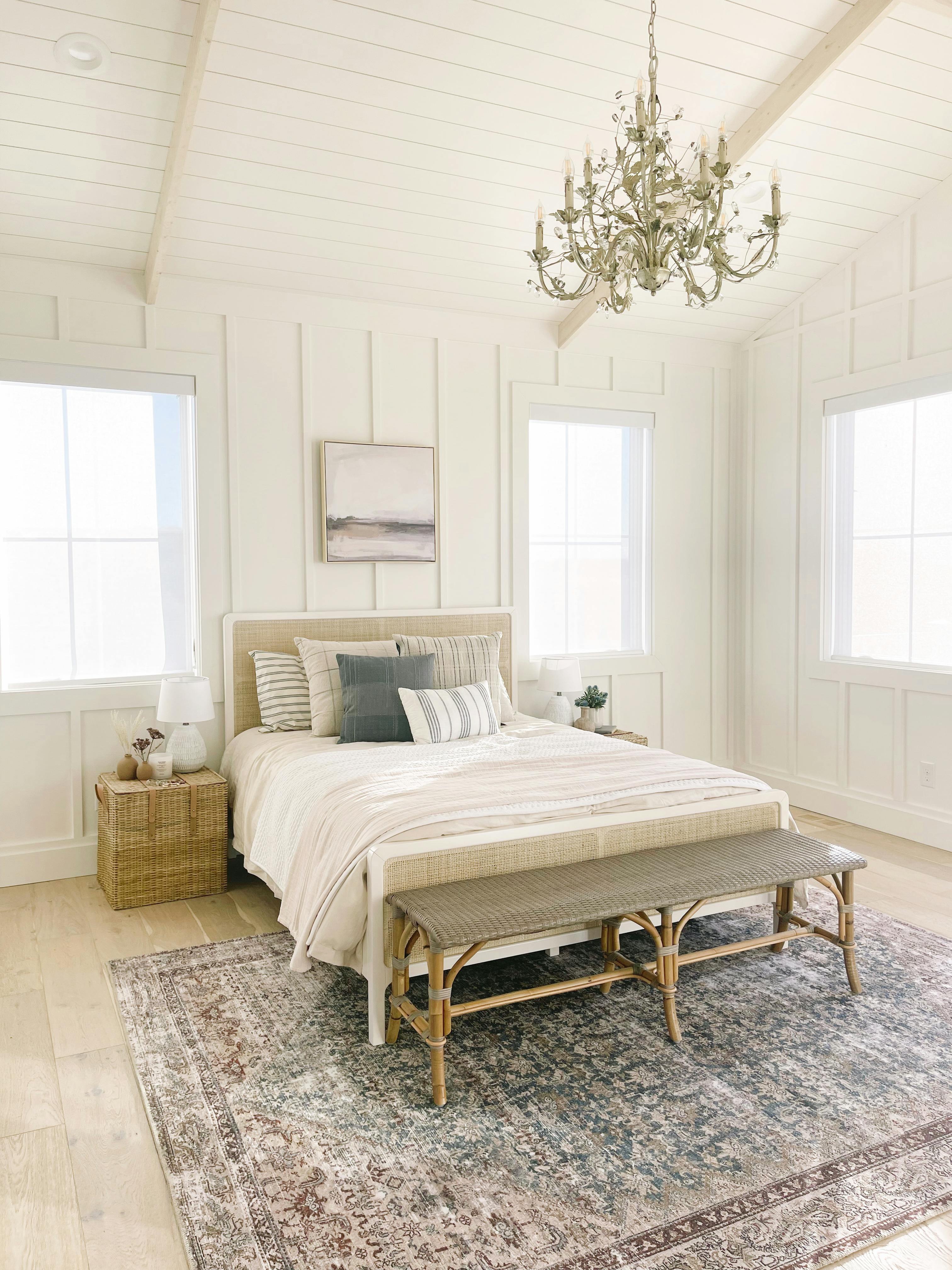 Now they're currently in the process of building their next dream home.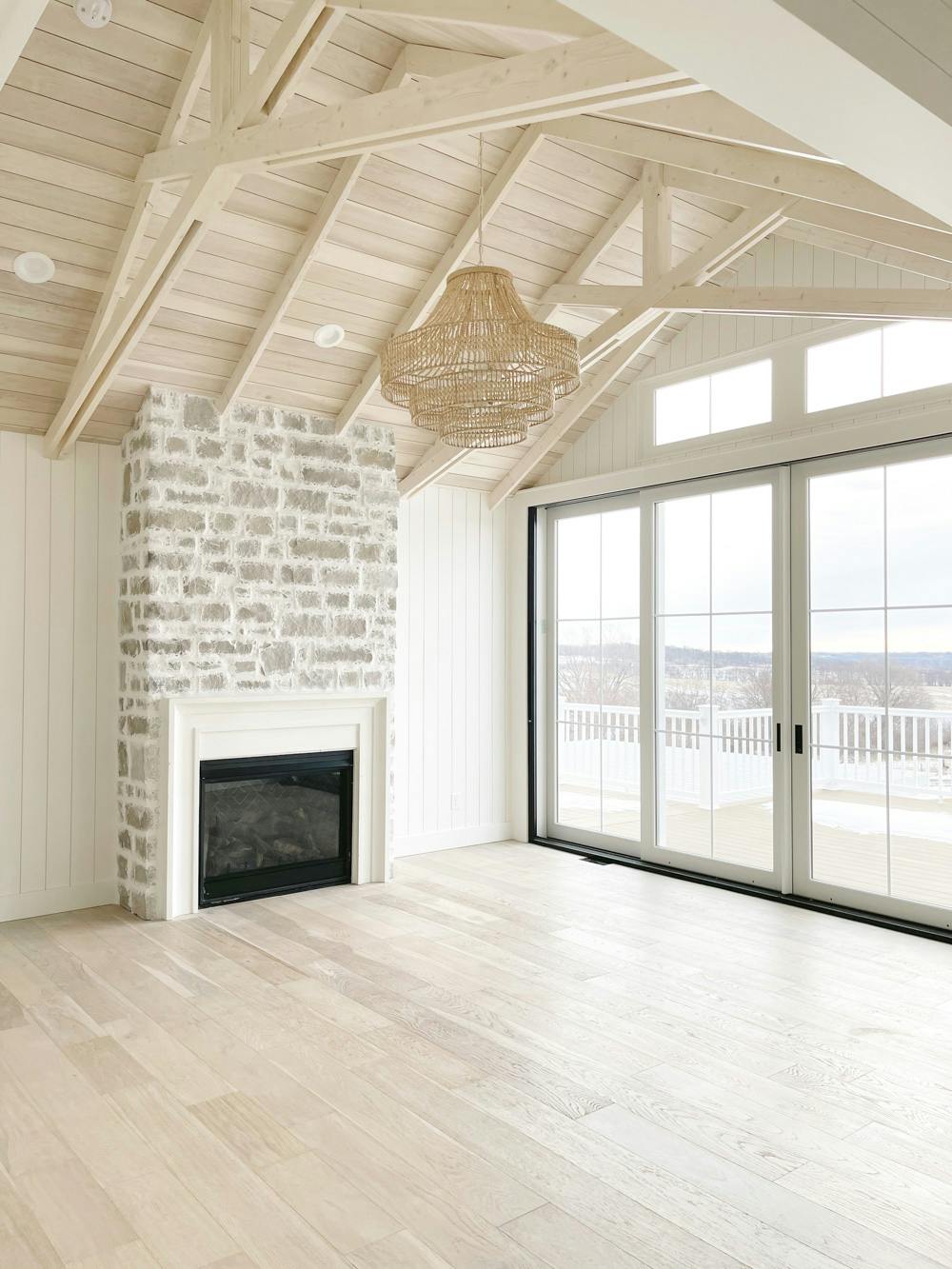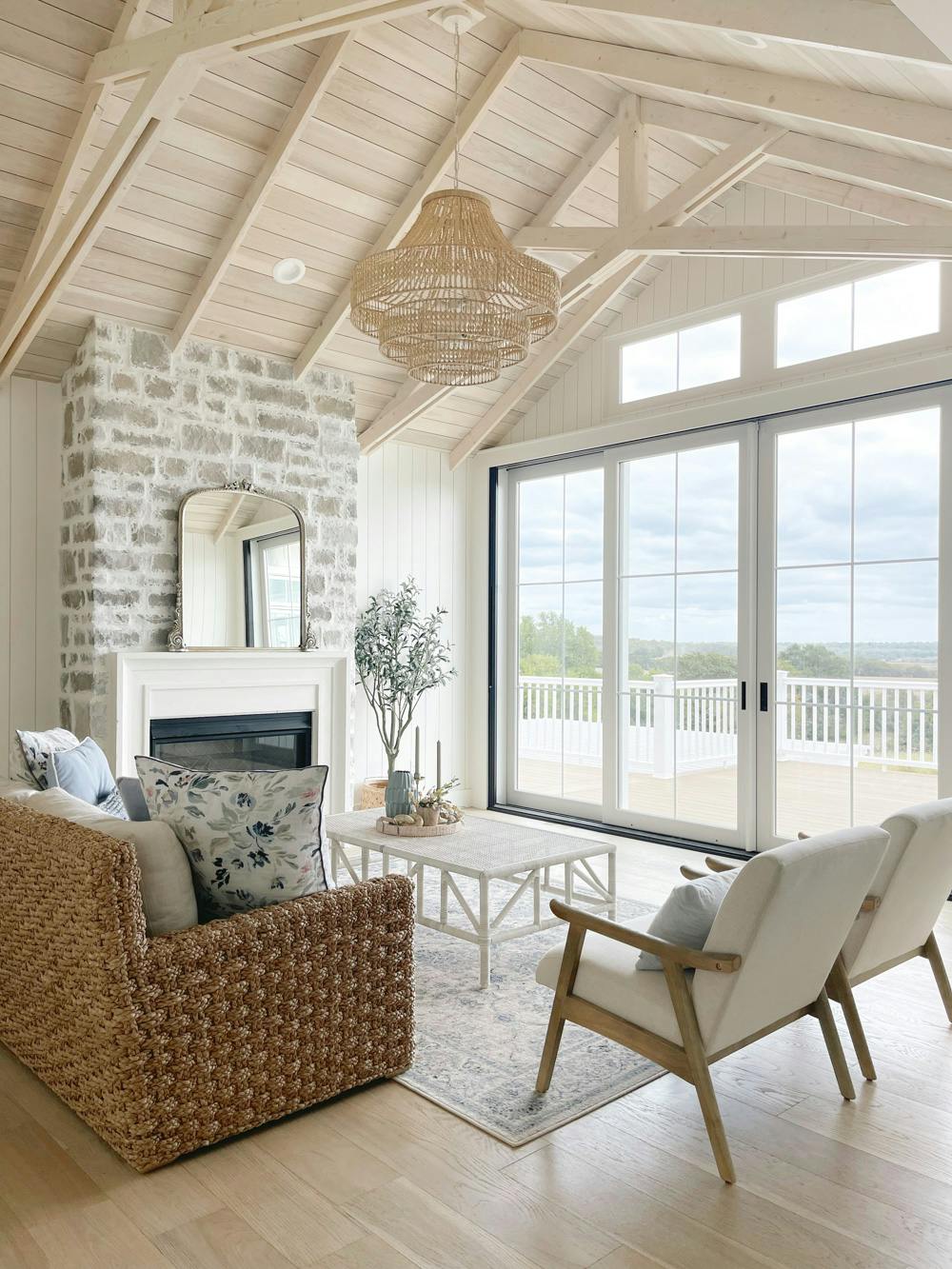 Photos via @ninawilliamsblog.
Bring the Ocean to Your Windows with Classic Solar Shades
We had the pleasure of working with Nina last year to help makeover her bedroom. All of her windows and the door in her bedroom were upgraded with Classic Solar Shades in Sonoma 7% Mercury. The 7% represents the shade's openness factor, which is dependent on the amount of light control, clarity of your outside view, and privacy.
Nina gave her bedroom a finishing touch with bedding from The Company Store.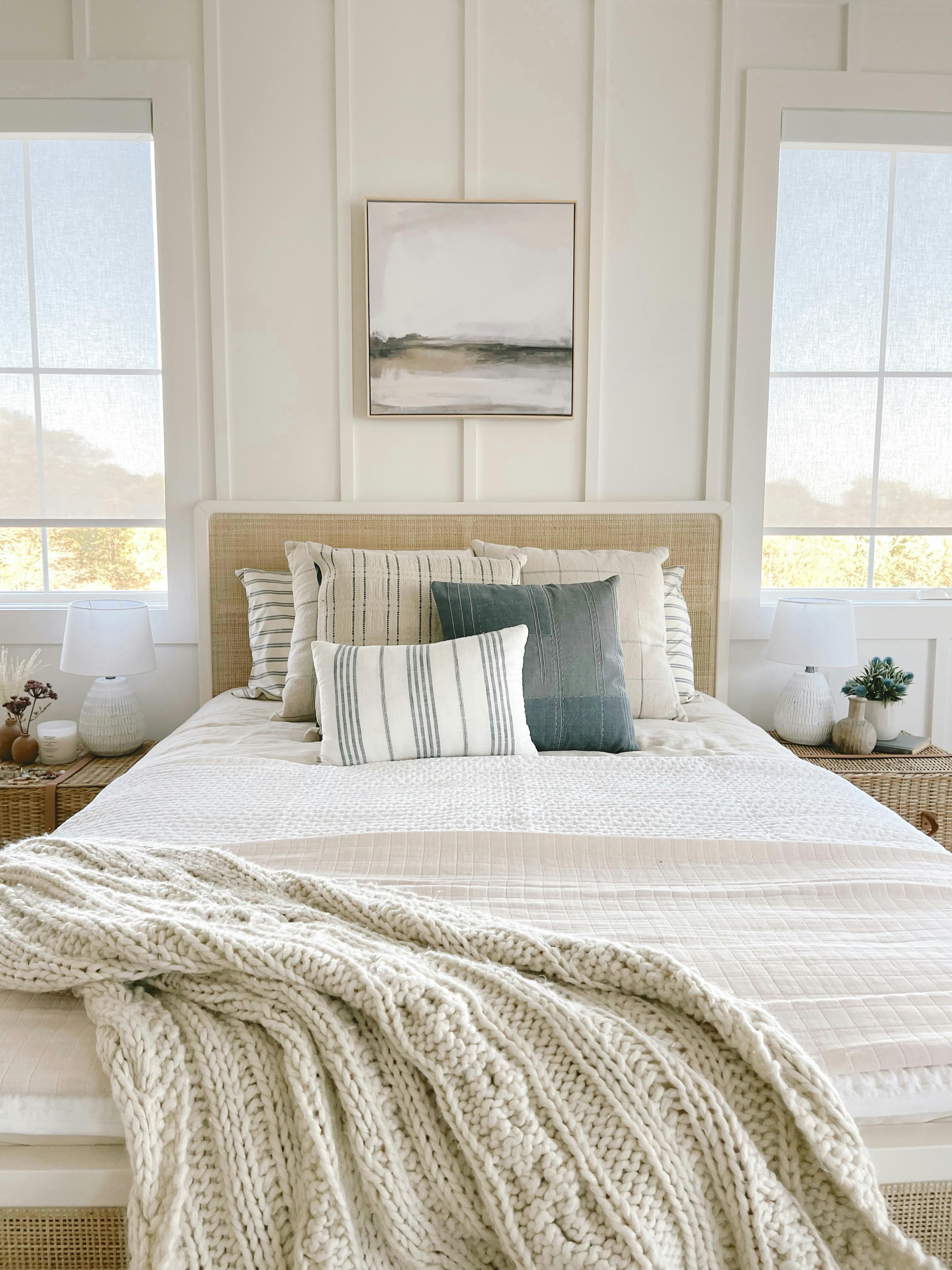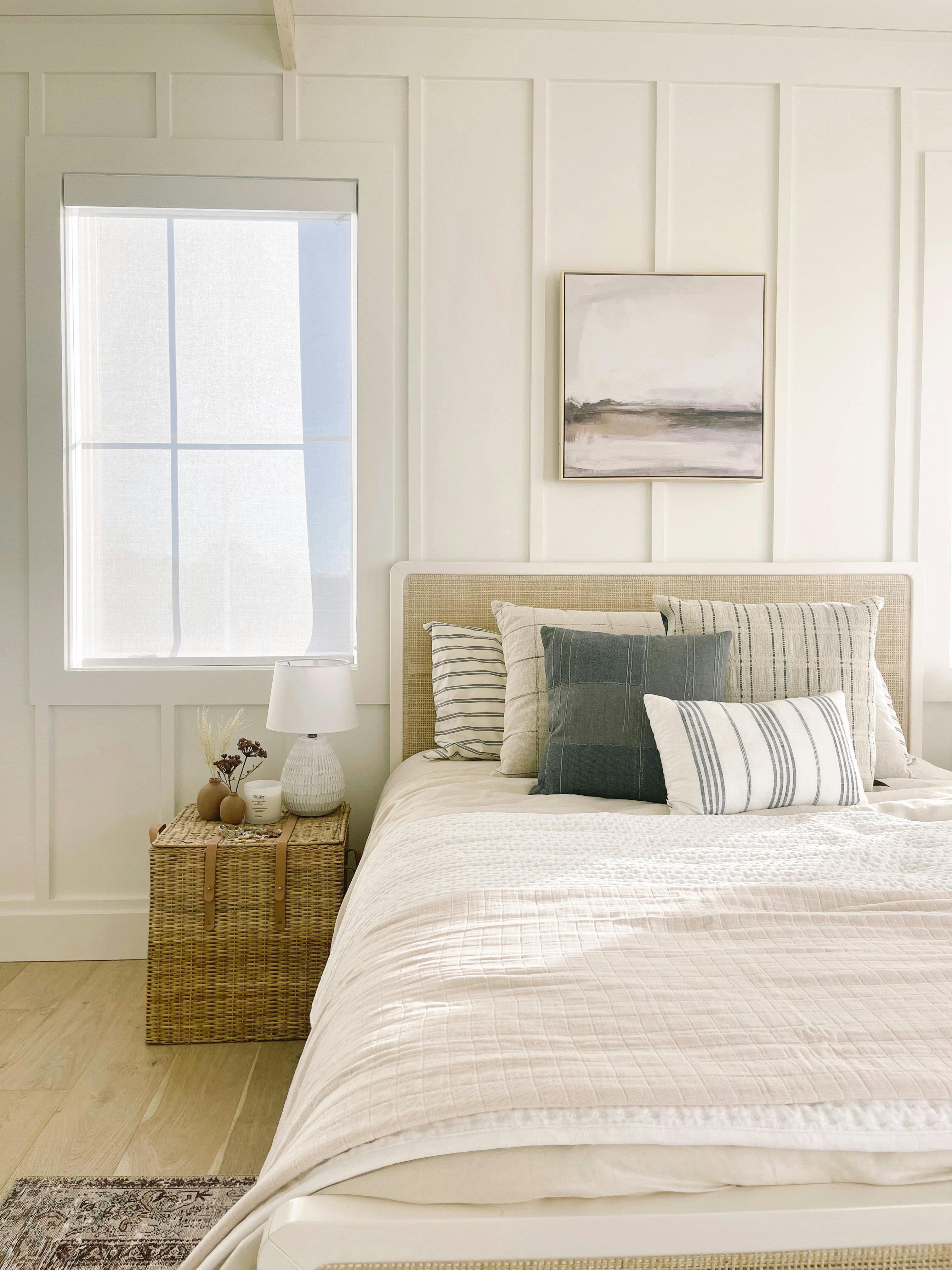 Choose which Lift Option is Best for Your Home
Solar shades fit perfectly with her coastal farmhouse style, because the shade's sleek, modern design is subtle and versatile enough to fit any room's decor.
Nina worked with a design consultant who helped her find the best custom window treatment for her bedroom. She went with a motorized lift for added functionality. A motorized lift is remote-control operated and eliminates the need for a lift cord. It's a popular option for homes with children and pets for added safety, so Nina knew they would be the right fit for her.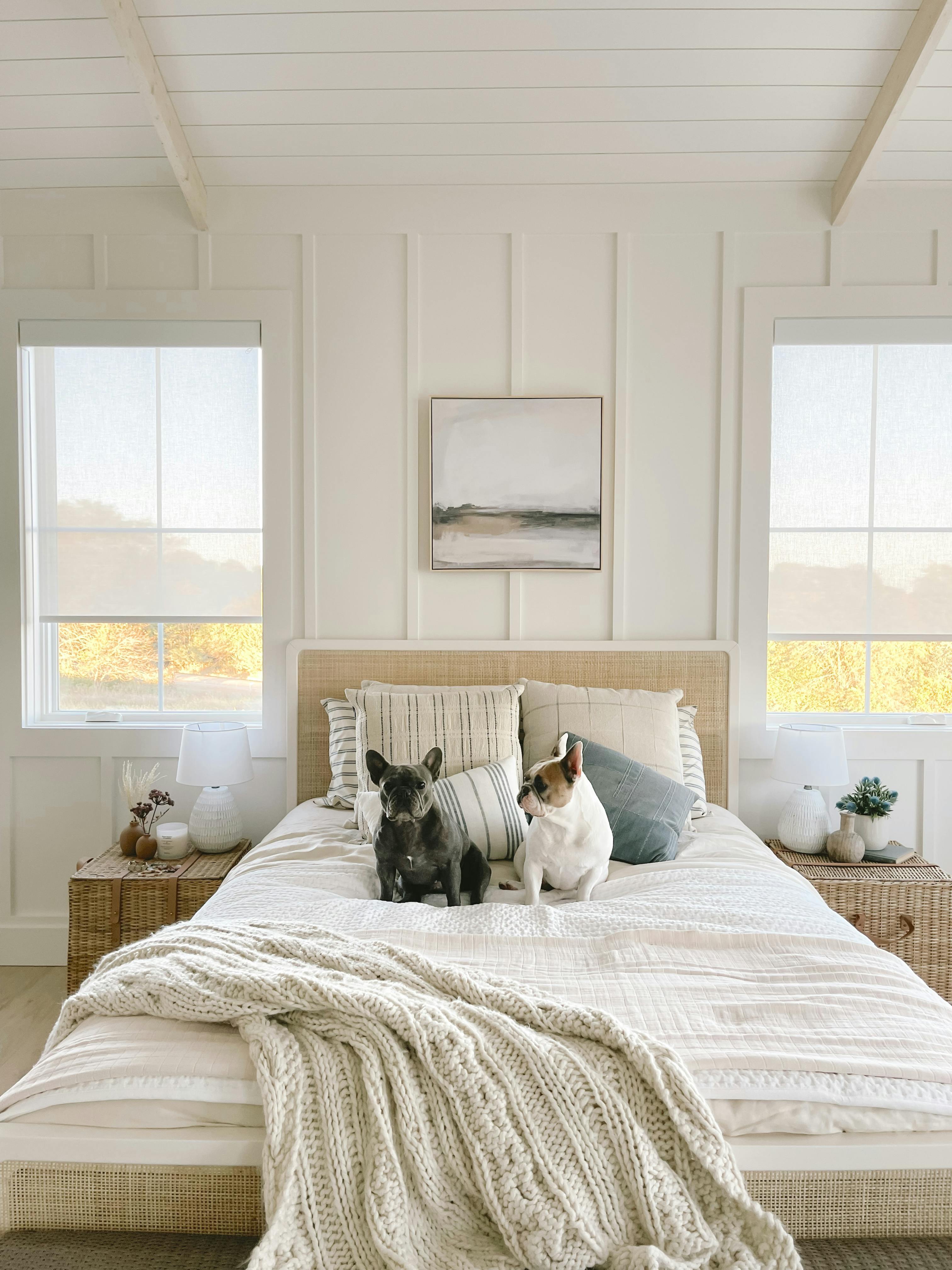 Block UV Rays and Sunlight with Solar Shades
Installation was a breeze, according to Nina's husband. Nick says it took about 5 minutes to install each shade. In addition to being motorized, the solar shades will protect their furniture from harsh, damaging UV rays, that can cause fading.
To see the solar shades in action, check out Nina's final bedroom reveal below.
Shop this Look!
If you're a fan of coastal farmhouse style or looking to replicate Nina's bedroom look, she chose Classic Solar Shades in Sonoma 7% Mercury. If you have specific questions about motorized lift control or solar shade's openness factor, our design consultants can help you find the perfect custom window treatment for your space at 800-505-1905.
Want More Design Inspiration?
The House that Lars Built Gets Major Studio Upgrade with Blackout Roller Shades
5 RV Interior to Inspire Your Next Summer Road Trip
Modern Farmhouse Home Gets Tons if Natural Light with New Shades