Margaret Wright, an interior and architectural photographer, spends her days capturing a space's essence. Her work revolves around beautiful interiors, it only makes sense her home is one, too.
Wright started Margaret Wright Photography in 2016, when she and her husband moved back to her hometown in Charleston, South Carolina.
A visual storyteller who has worked with brands and publications such as West Elm, Anthropologie, HGTV Magazine, and The New York Times, Wright is giving our readers an inside look at how she used Woven Wood Shades to decorate her gorgeous, midcentury home.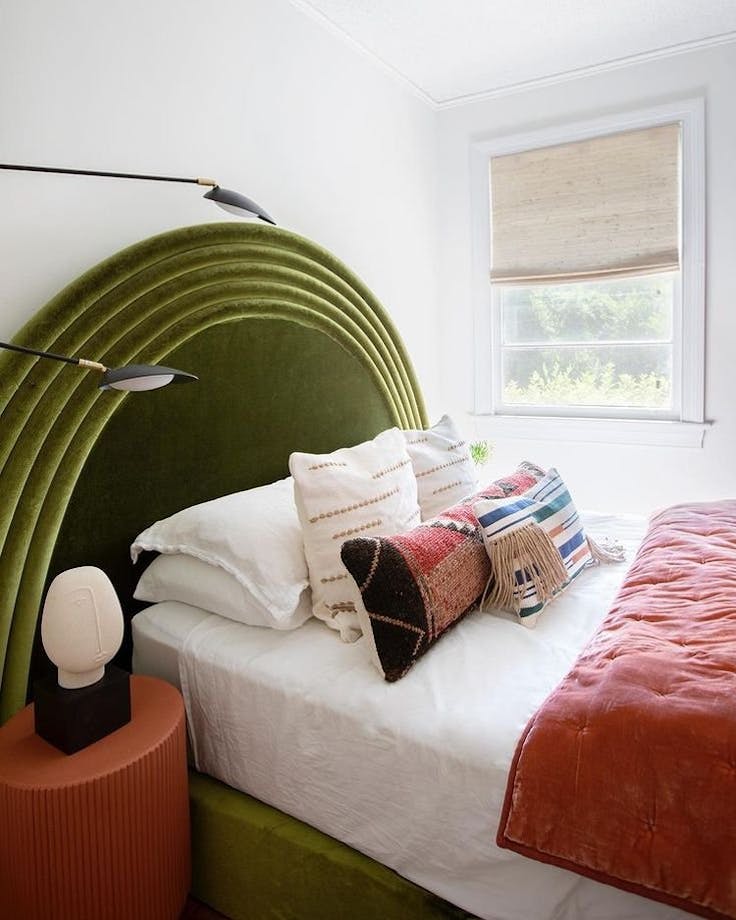 Photo via @margaret.wright. Featuring Woven Wood Shades in Bonaire Flaxen.
Margaret isn't afraid to experiment with color, shapes, and texture. This colorful space, which Wright affectionately calls "the pool noodle room," is all about effortlessly making a statement. This stunning jade headboard gives the space a whimsical feel while her neutral-toned shades balance out the bold colors. Wright worked with a Blinds.com designer to find the right window treatment for her space.
"The entire process was so streamlined and simple, I loved working with their designers to choose the right product for our home and the peace of mind that comes with having a professional measure and install them. I love the way they elevate every room, and they're so smooth to open and close."
Wright also freshened up her guest bathroom with woven wood shades. The matching shades and tile give the space a sleek, monochrome look. Who wouldn't want to spend hours in this bathroom?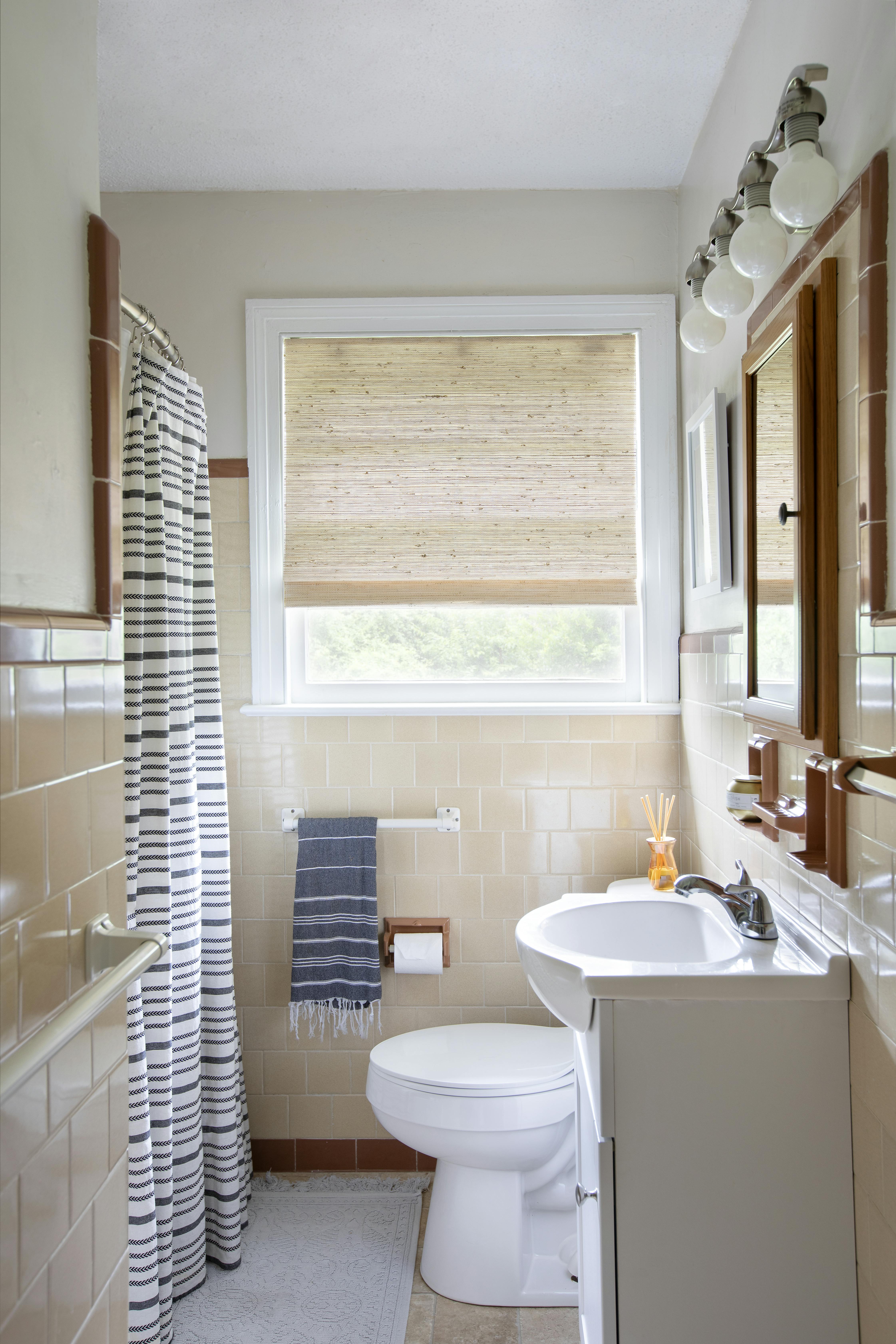 Wright expertly mixes modern and traditional styles throughout her home, playing with color and texture. The dark elements in the room balance out the light furniture and window treatments.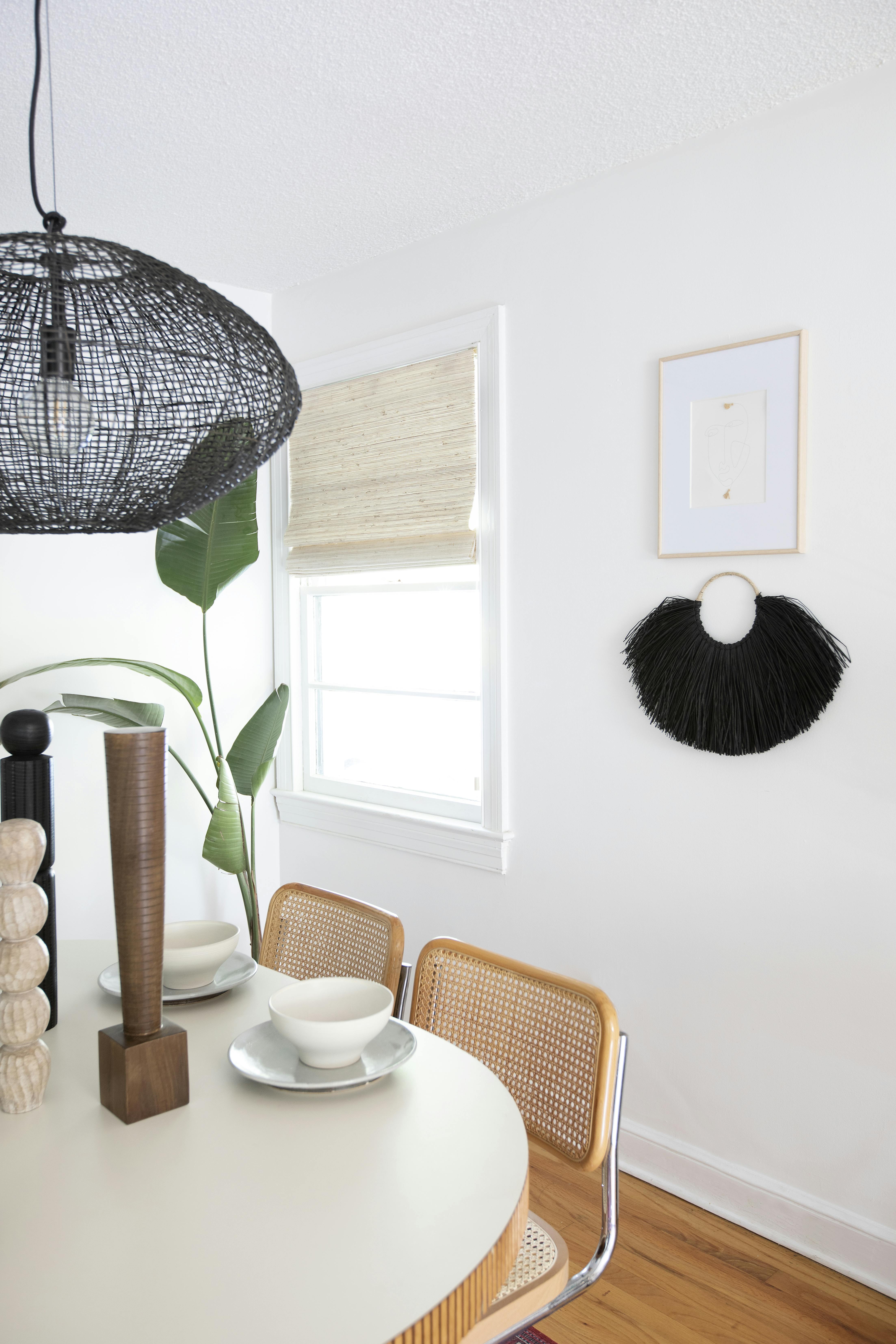 Woven Wood Shades are known for their texture and their way of instantly transforming a room, but they are functional as well. They have multiple lift options, including cordless and motorized, which are safer for children and pets.
"They're so easy to maneuver, and they let in just the right amount of light while giving you just the right amount of privacy."
To make her home office stylish and practical, Wright opted for a desk with built-in shelves to keep her desk area clear, making it easier to edit photos. Her Woven Wood Shades add the right amount of warmth to the space.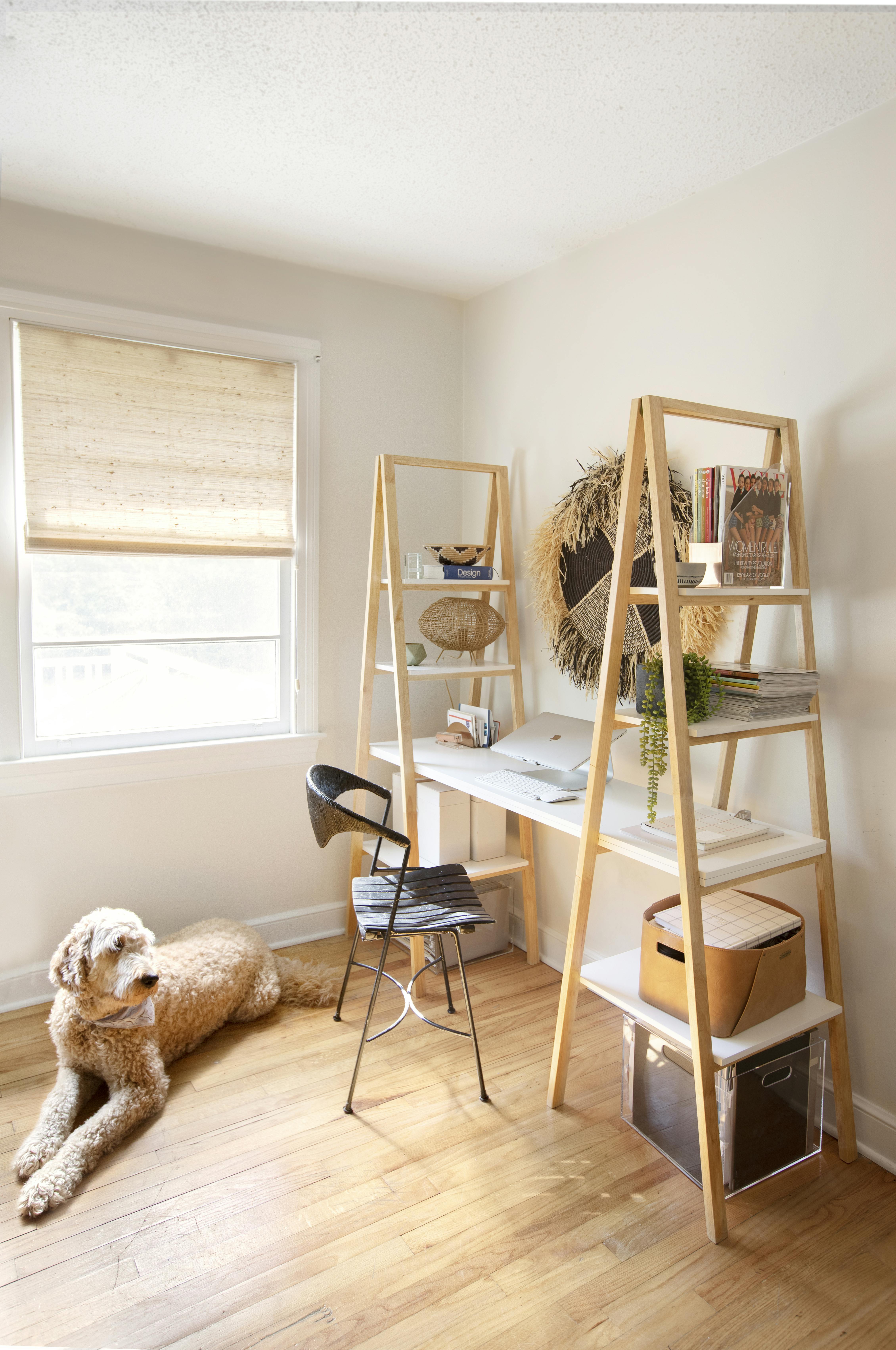 "Love the texture. And it's made a huge difference in every room."
No home tour is complete without seeing the kitchen! The neutral-toned window treatments break up the clean lines and stainless steel in the space, making the room feel more open and inviting.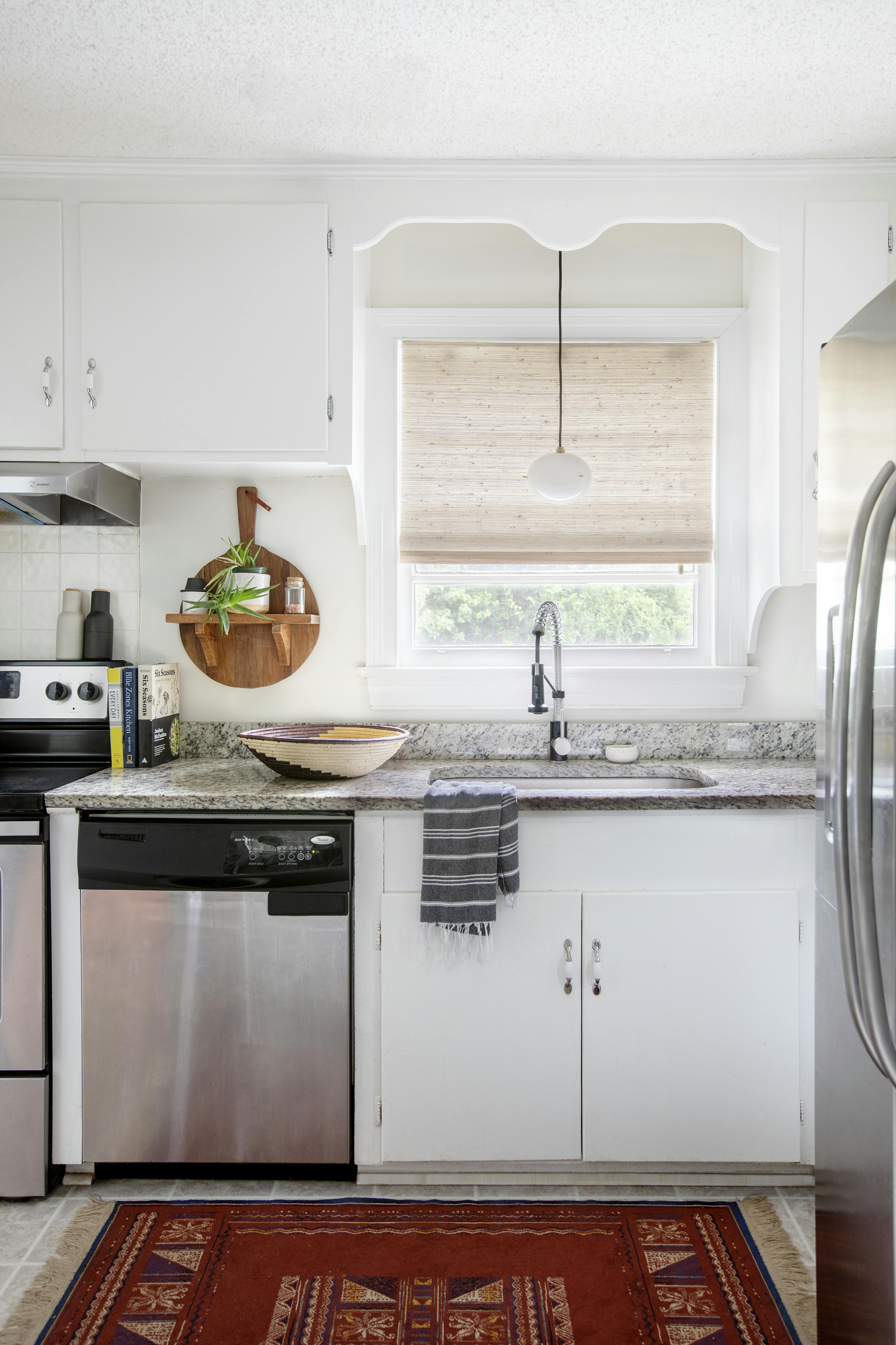 Get the Look!
Margaret selected Woven Wood Shades In Bonaire Flaxen. See more of Margaret's interior and lifestyle photography over at Margaret Wright.
More Inspiration
Neutral Guest Bedroom Gets Mini-Makeover with Earth Friendly!) Blackout Shades
Color-Loving Blogger Oh Joy Gives a Sneak Peek at LA Home + Shares Her Top Window Covering Picks
Elsie Larson from a Beautiful Mess Found Blackout Shades that Completely Disappear