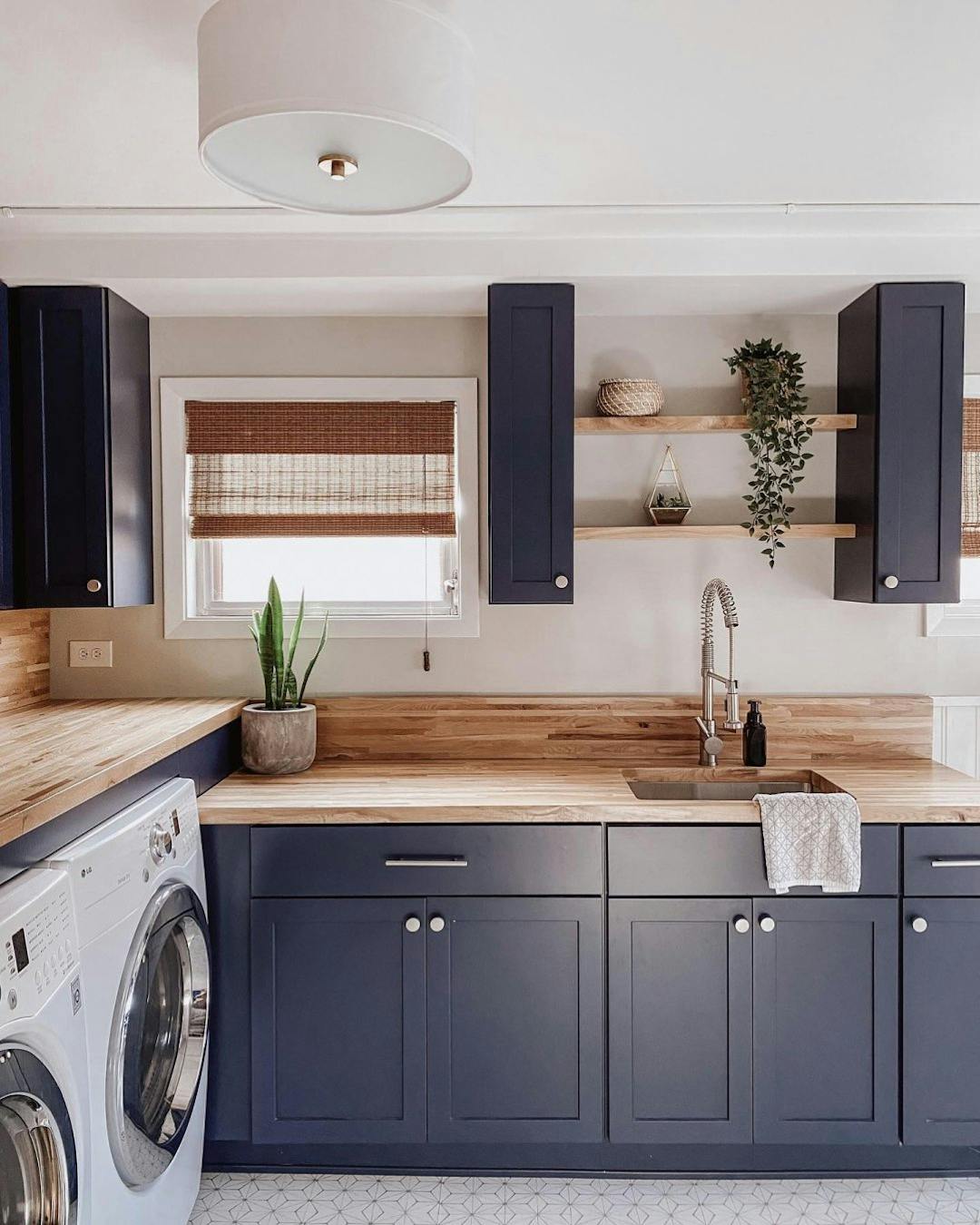 Pictured: Woven Wood Shades in Madrid Cafe. Photo via @stefaniejean_.
As we head into spring, now is a good time to start thinking about spring cleaning. Deep cleaning your home and developing a cleaning schedule may seem intimidating, especially while balancing a busy schedule, but we've spoken to the experts and they're ready to answer everything -- from maintaining a realistic cleaning schedule to what should be at the top of your spring cleaning checklist.
You may have seen her organization hacks and satisfying cleaning videos on Instagram and TikTok: Lois Chartrand of American Clean Queen is sharing her tips to help you become a cleaning pro.
Where should you start when cleaning a house?
"My #1 rule when cleaning any room is to work from top to bottom. I always start in the rooms with the highest traffic or most used areas. Kitchen, bathrooms and entry ways areas will require the most attention. Then you can move on to bedrooms, living rooms, family rooms, laundry rooms, and so on.
Most people forget to read the back of their cleaning products for instructions. Start with cleaning tasks that require products to sit such as toilet bowl cleaners, surface disinfectants, or glass shower door cleaners, then continue on with areas that are easily cleaned with dusting, like windows, mirrors, and appliances."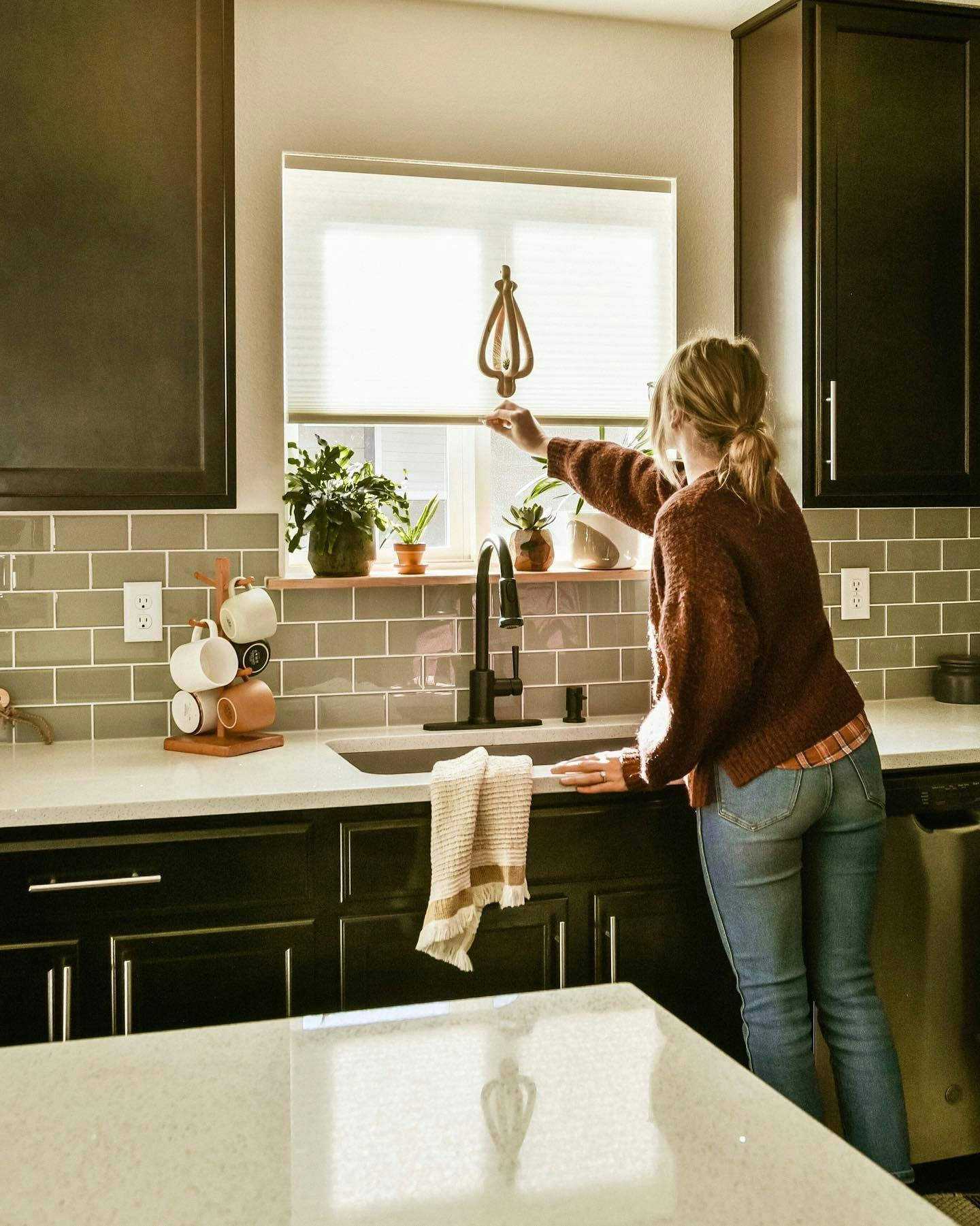 Pictured: SimplyEco Cordless Light Filtering Cellular Shade in Ivory Photo via: @wanderingmyhome.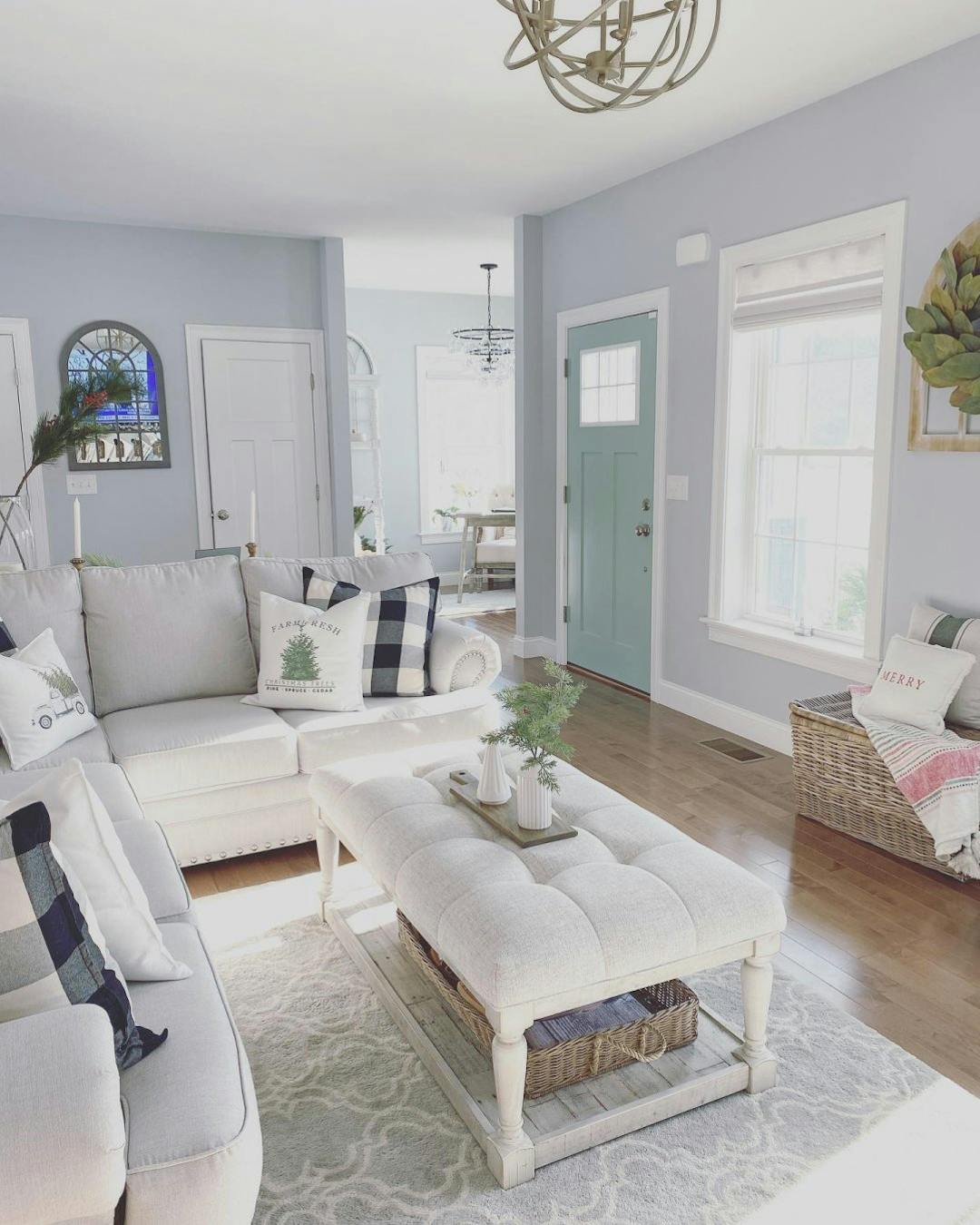 Pictured: Cordless Woven Wood Shades in Charleston White. Photo via @corporate_days_country_nights.
What is the most overlooked place in the home to clean?
"Some of my favorite overlooked places that tend to get neglected in people homes are the machines that actually do things for us! Vacuum cleaners, washing machines, coffee machines, dishwashers, behind the refrigerator or ovens and seasonally your fireplace. Honorable mention, ceiling fans and oven hood vents."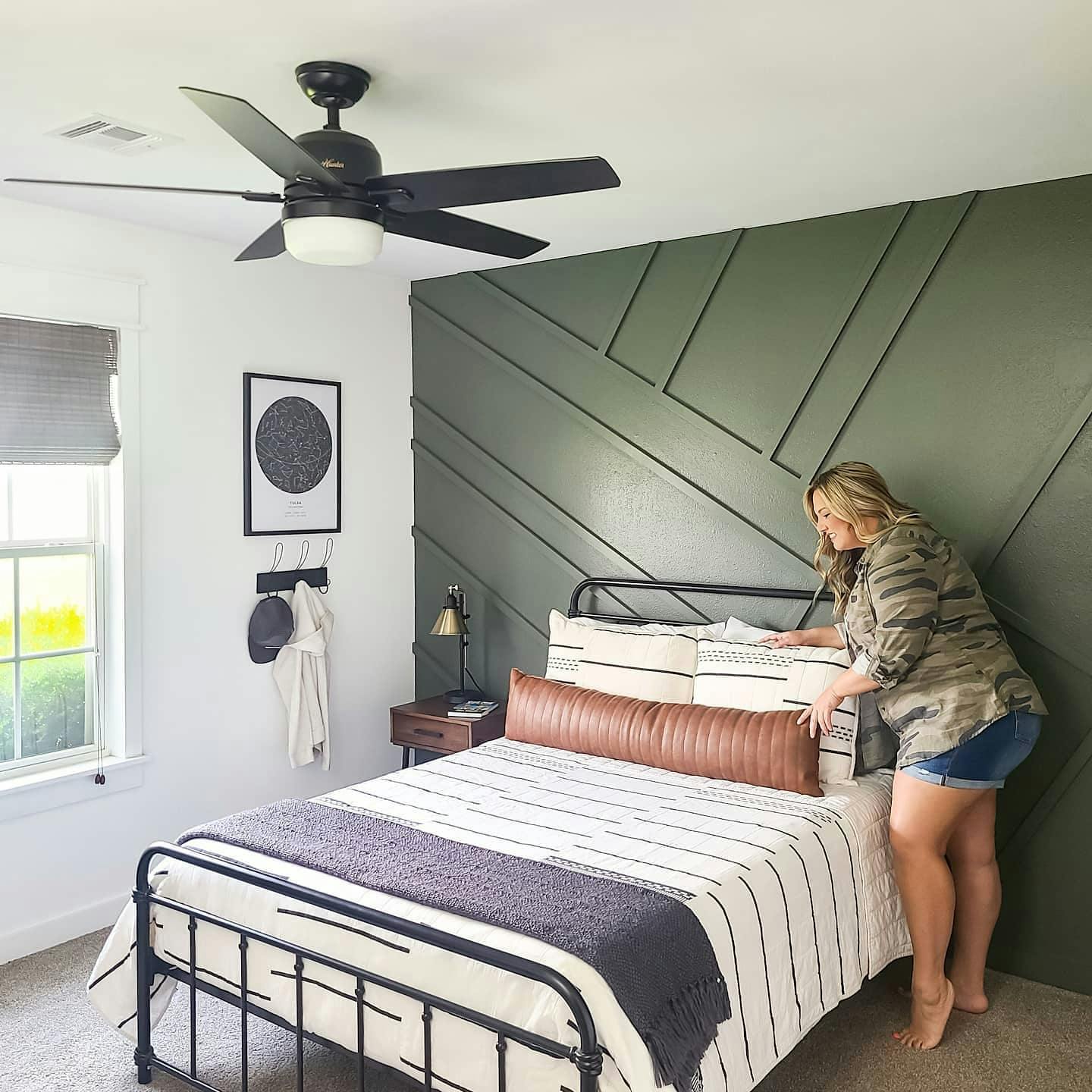 Pictured: Natural Woven Wood Shade in Antigua Bahia. Photo via: @the_cobblestone_farmhouse.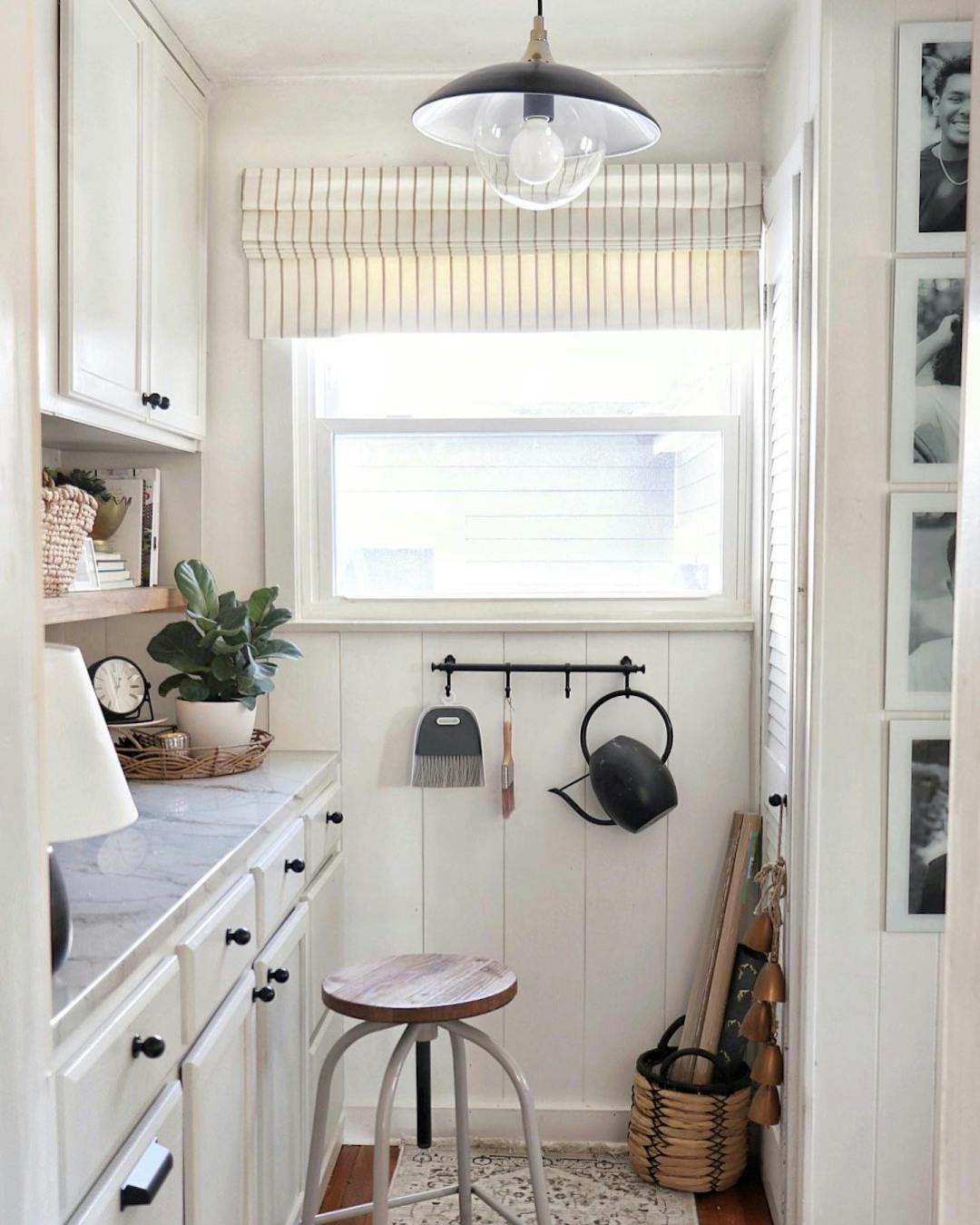 Pictured: Premium Roman Shades in Covington Wheat. Photo via @madebycarli.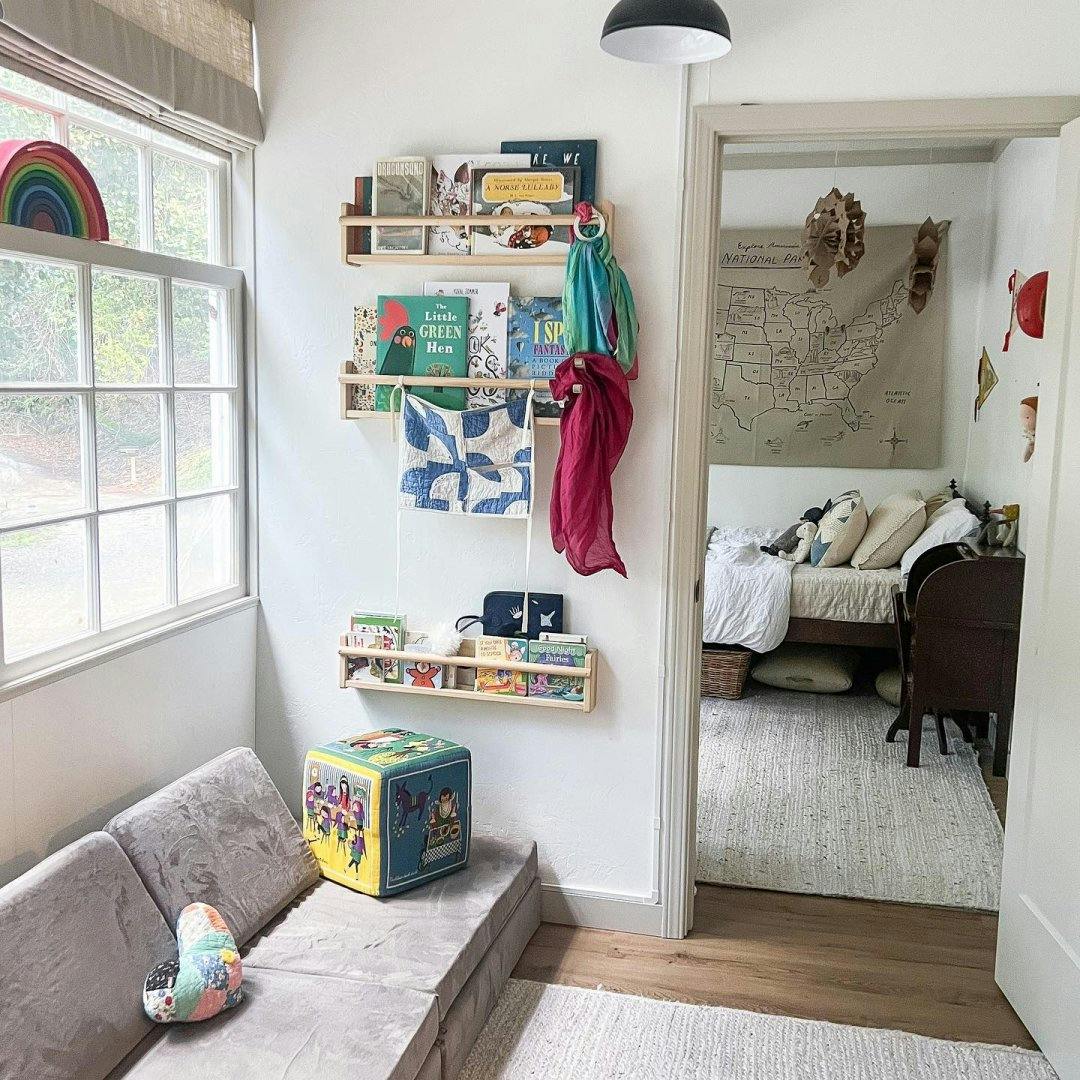 Pictured: Premium Roman Shades in Sussex Flax. Photo via @happinessisahomestead.
We've seen sustainability become a huge topic recently. Can you share any sustainable cleaning tips?
"Non-toxic is truly important to a lot of people these days. This means you cleaning products are derived from natural or organic ingredients. Many are also biodegradable and have less of an impact on the environment. I've seen a lot of companies who are using refillable spray bottles and offering refills such as Casabella's Infuse line which I love. Blueland offers reusable hand soap tablets that you simply drop into their reusable soap dispenser. Force of Nature sent us their entire line that uses electrolyzed water to clean with. Companies that offer a larger selection would be The Grove Collaborative and Thrive Market."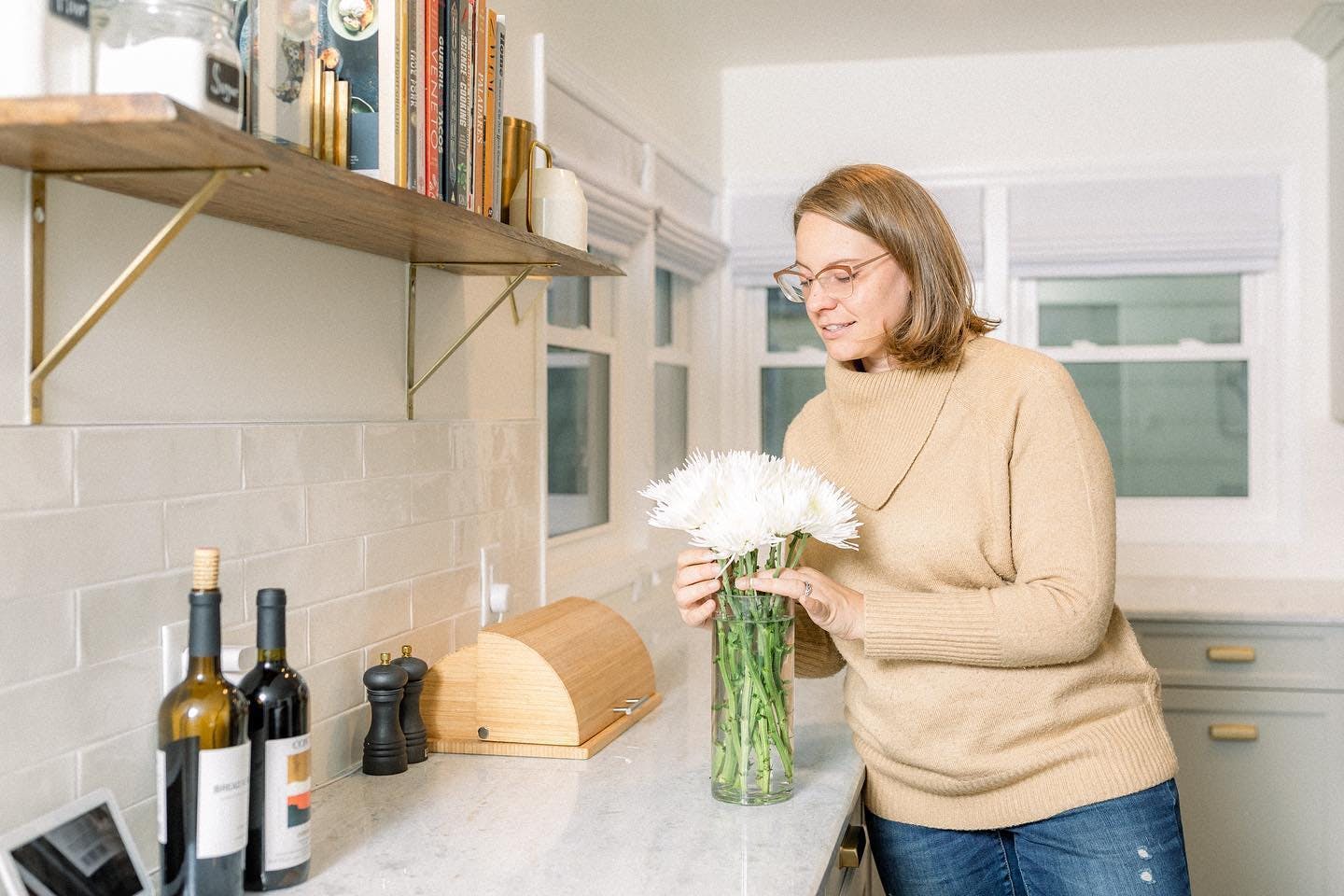 Pictured: Roman Shade in Calypso White. Photo via: @dbkhomekrystle.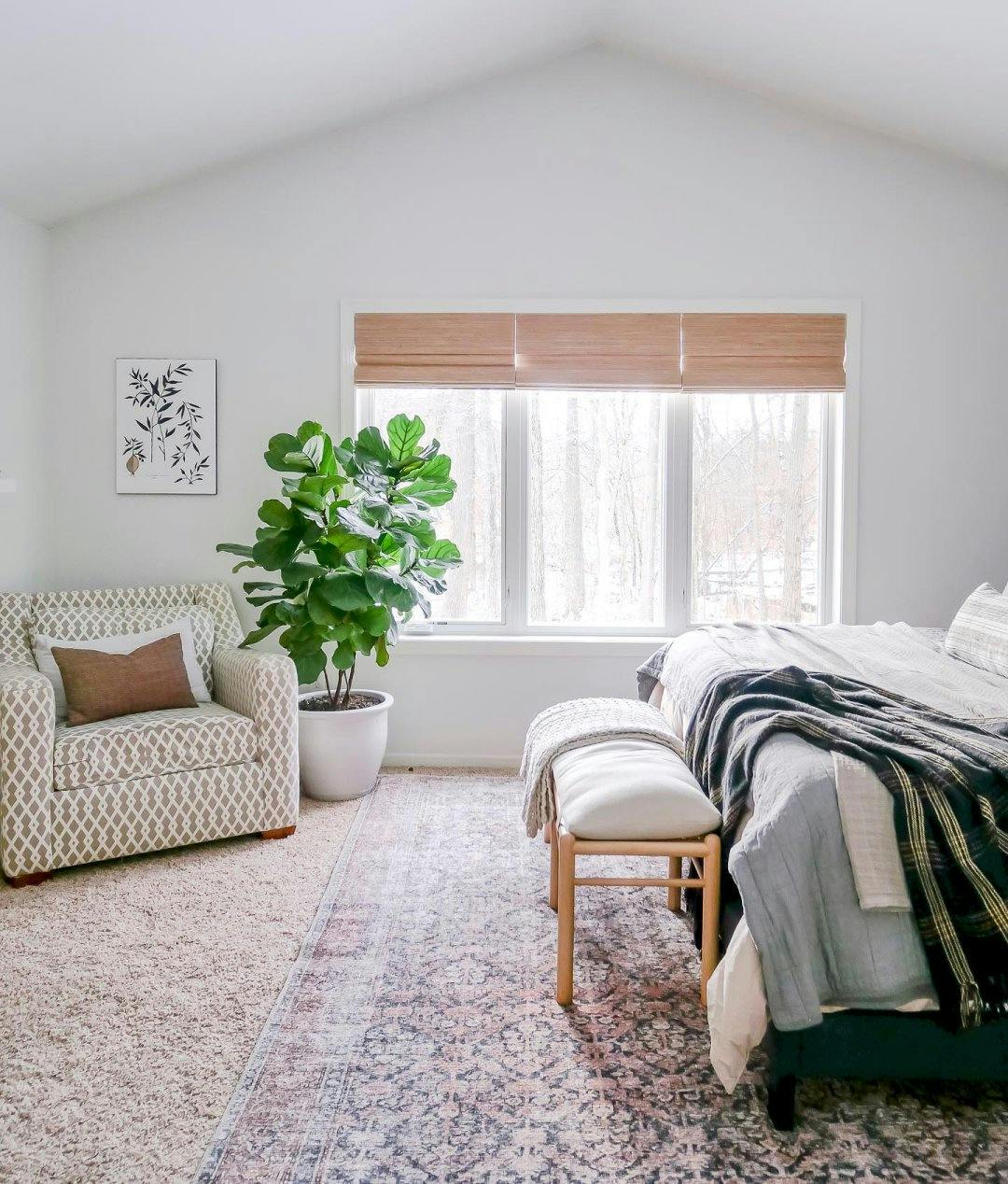 Pictured: Premium Woven Wood Shades in Caribbean Straw. Photo via @graceinmyspace.
What natural products can be used for cleaning?
"The Grove Collaborative is a great place to find natural cleaning products. Some of my favorites include Mrs. Meyers and Aunt Fannie's. Blueland is another favorite of ours. The Grove has their own cleaning line as well which is now offered through Target. Another couple of my go-to's for natural cleaning products would be vinegar and baking soda."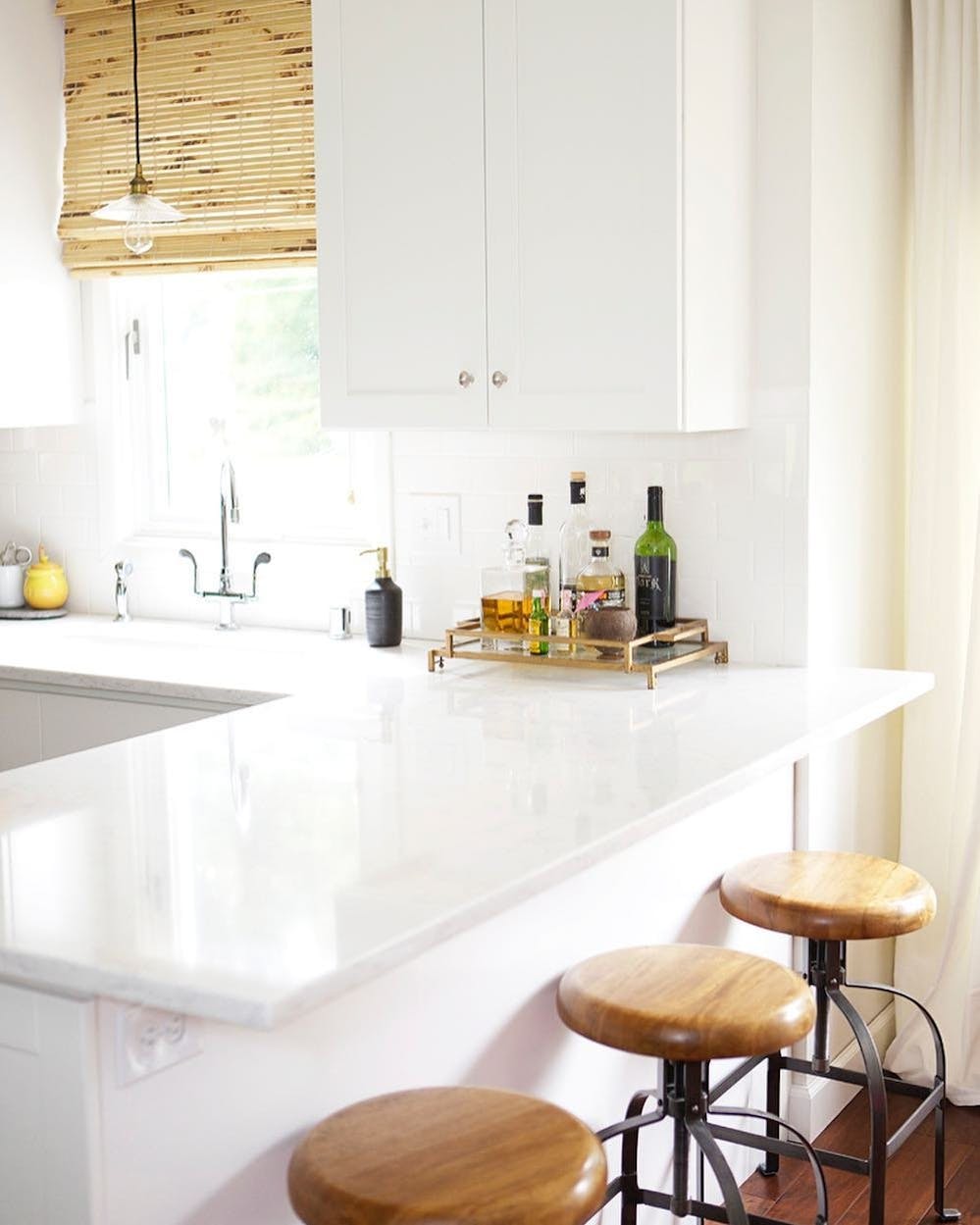 Pictured: Woven Wood Shades in Antigua Natural. Photo via @jamiefinkdesigns.
Many of our readers are curious about how to clean blinds. What is the easiest way to clean blinds?
"This honestly depends on the type of blinds or shades you have. If they are removable, then you can place them in the bath tub with several drops of dish soap and warm water to clean then allow to air dry.
If they are not removable, I would start by removing all the loose dirt by dusting and/or vacuuming them using a brush attachment. Follow this step with a sponge or a microfiber cloth and soapy water. I would advise against using any chemicals to ensure you don't damage them."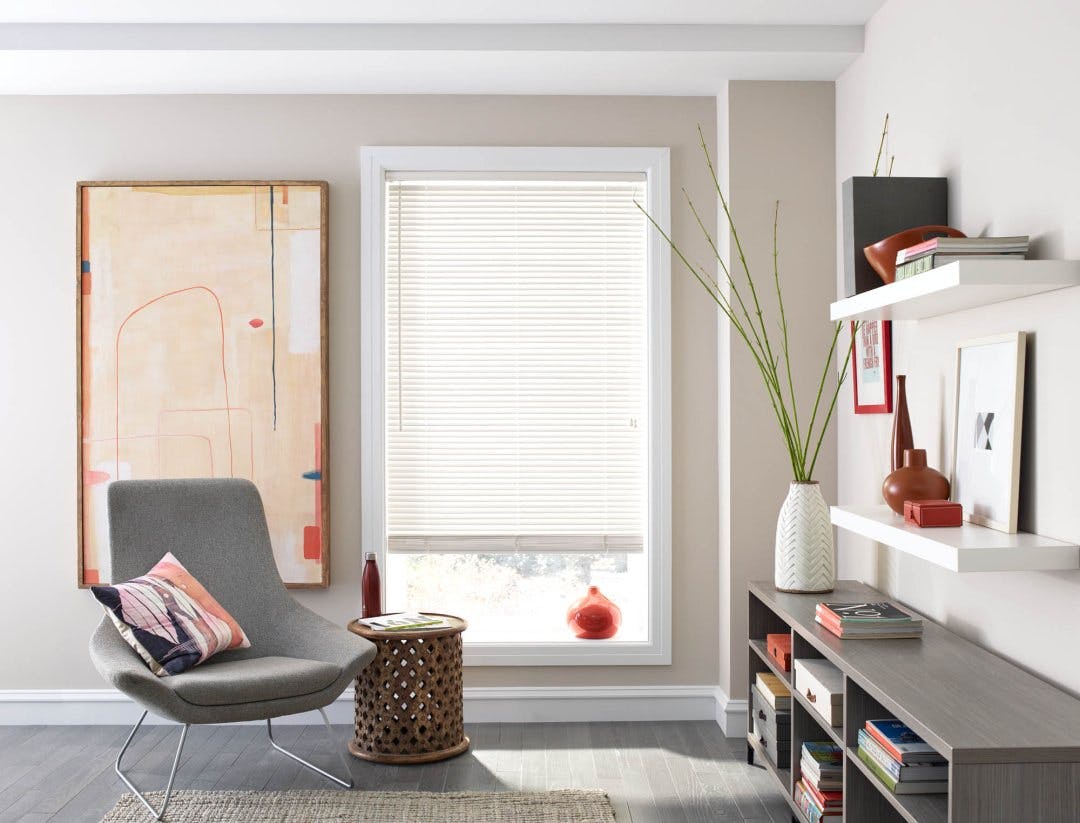 Pictured: 1" Premium Wood Blinds in White.
What is on your spring-cleaning checklist? 
"Spring-cleaning is going through areas of your home that don't usually get cleaned out on a regular basis. Checking your cleaning products to see what is out of date, checking for mostly empty containers or ditching products you're not using anymore. I definitely go through all closets. Check to see that clothes still fit and if shoes are looking worn get rid of them. If you haven't worn an item in a year then I would recommend donating it. Our garage is another place we tend to purge about once a year."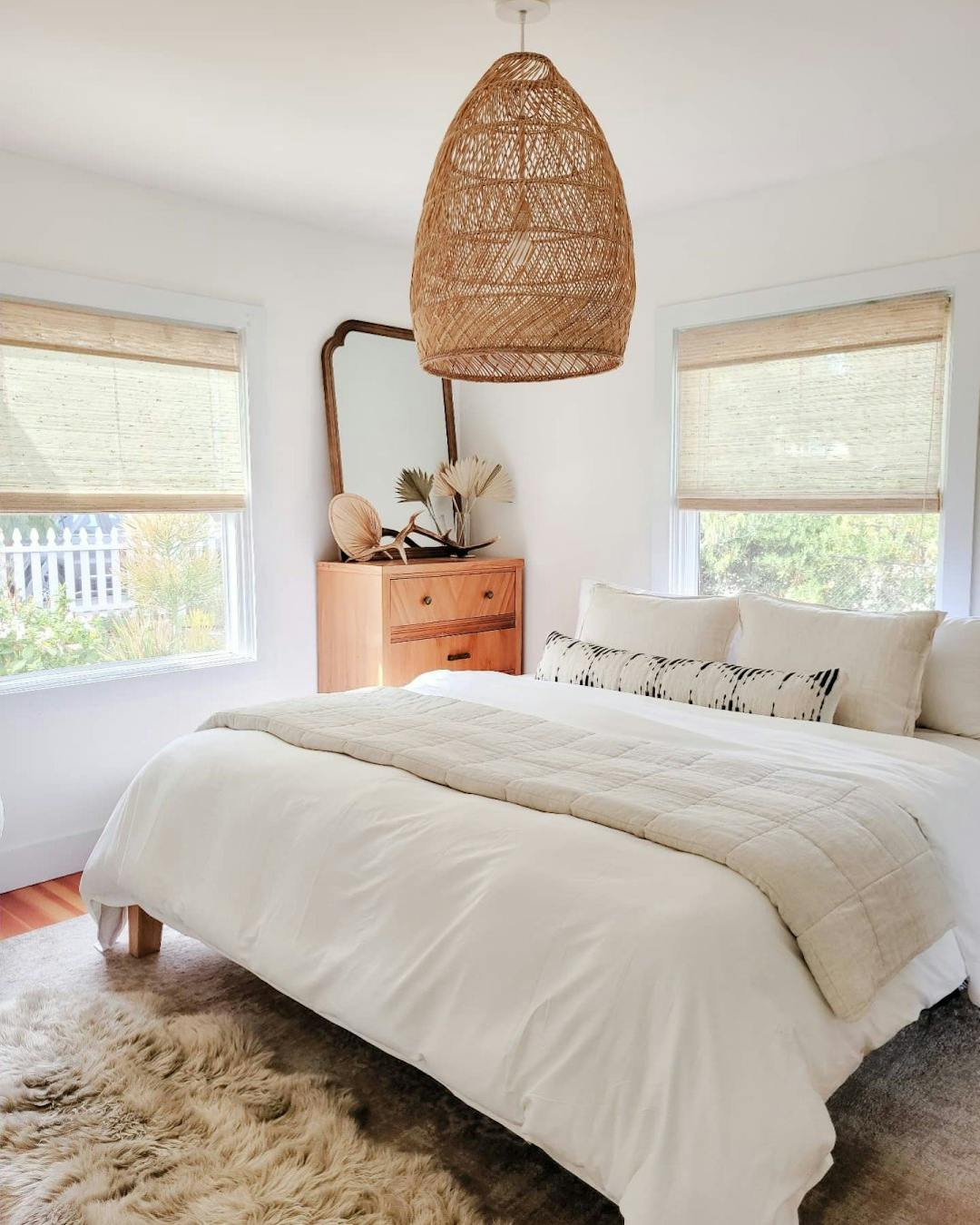 Pictured: Premium Woven Wood Shades in Bonaire Flaxen. Photo via @acoastalcasita.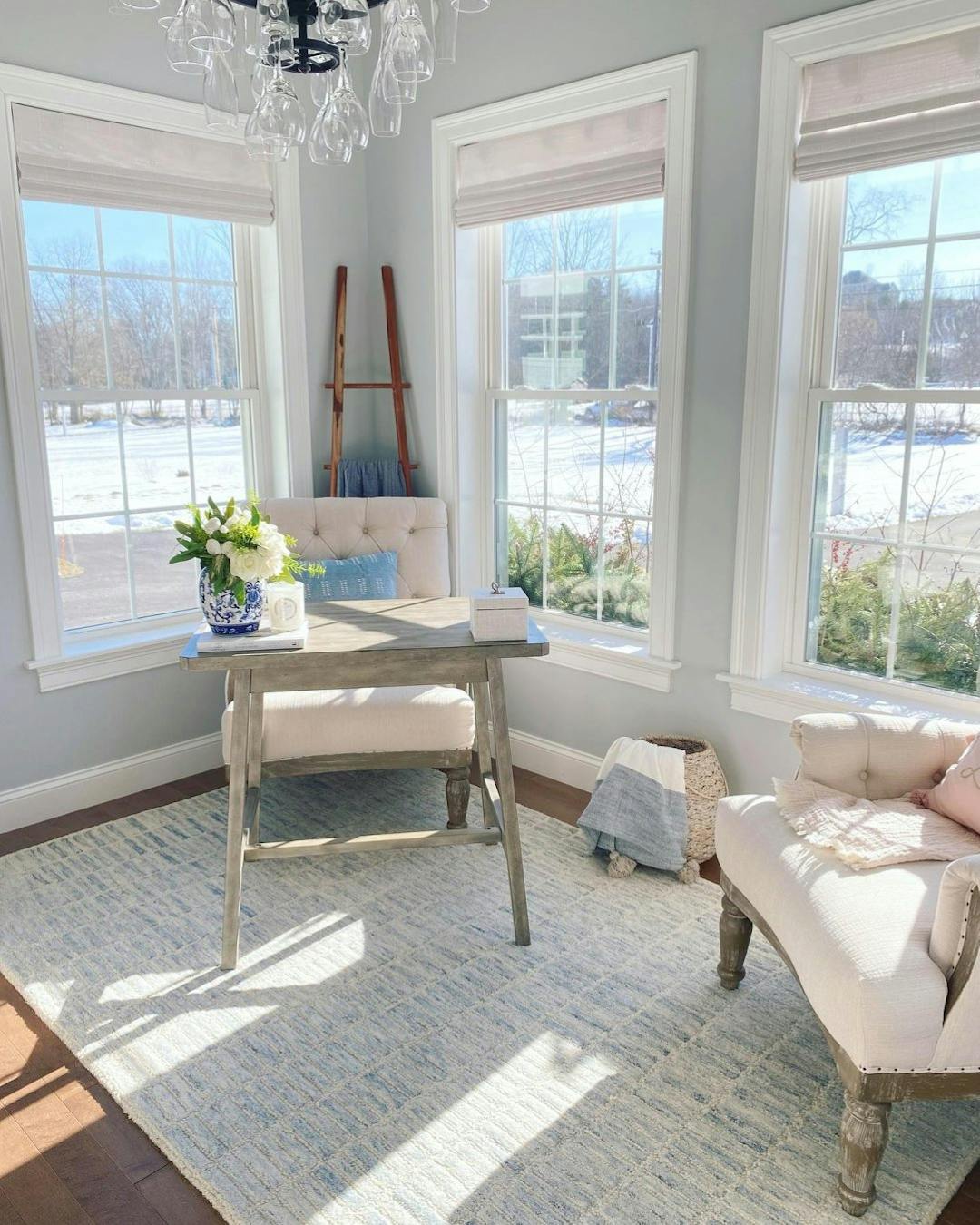 Pictured: Woven Wood Shades in Charleston White. Photo via @corporate_days_country_nights.
Do you have a home cleaning schedule? If so, how do you maintain it?
"I think it's important to remember that a cleaning schedule may not look the same for everyone. If you're just starting out and feeling overwhelmed, try to set yourself up for success by tackling one room per day.
Monday clean the kitchen, Tuesday scrub down all the bathrooms, Wednesday the living room or dining room, etc. If you have laundry do 1-2 loads a day from start to finish to stay on top of it. Towels and sheets on Sunday. Bedrooms get straightened up each morning. If you find that you have more time the next week add a little more to the daily maintenance. You will slowly start to see what works for your household. Remember, if you didn't make your bed today it doesn't mean you're a messy person, just make it tomorrow. It's ok to take a day off!"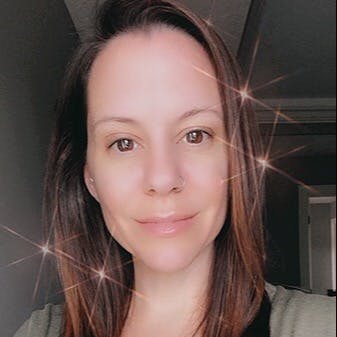 Lois Chartrand has been an influencer since 2019. Her influencer journey began when a friend suggested she create a YouTube channel for the cleaning content she was sharing to her personal Instagram account. Chartrand chose Instagram as her preferred platform instead, thus American Clean Queen was born. Her niche is cleaning, organizing, decluttering, or just a good tidy up. Chartrand lives in Nebraska with her husband Dave, daughters Magnolia and Violet, and her cats Robot, Frankenstein, and Einstein.
Want to Keep the Cleaning Inspiration Going?
You can find out more information about cleaning all types of window treatments and cleaning and home projects here. Also be sure to follow us on Pinterest and visit our Window Treatment Cleaning Guide.
Read more:
40+ Cleaning and Home Projects That Are Super Satisfying
How to Clean Blinds - Window Treatment Cleaning Guide
How Do You Clean Sheer Shades?