Large home renovation tasks can feel daunting and can quickly become overwhelming, leading you to put them off, sometimes for good.
Fortunately, you can start by completing small, simple tasks and gradually work your way up to more time consuming ones. We've put together a list of projects you can do in each room of your home. Grab your cleaning supplies and turn on your favorite playlist, because we're sharing 40+ DIY cleaning tasks you can do around the house that are quick, easy, and oddly satisfying!
Bathroom
Polish faucets so they shine! A bit of rubbing alcohol and a soft cloth is all you need.
Squeegee shower doors after each use.
Wipe down your mirror. Clean mirrors can make a room feel even bigger.
Deep clean or strip towels to remove any built up calcium deposits that affect their absorbency over time. Plus eliminate stubborn odors. (here's a cool tutorial)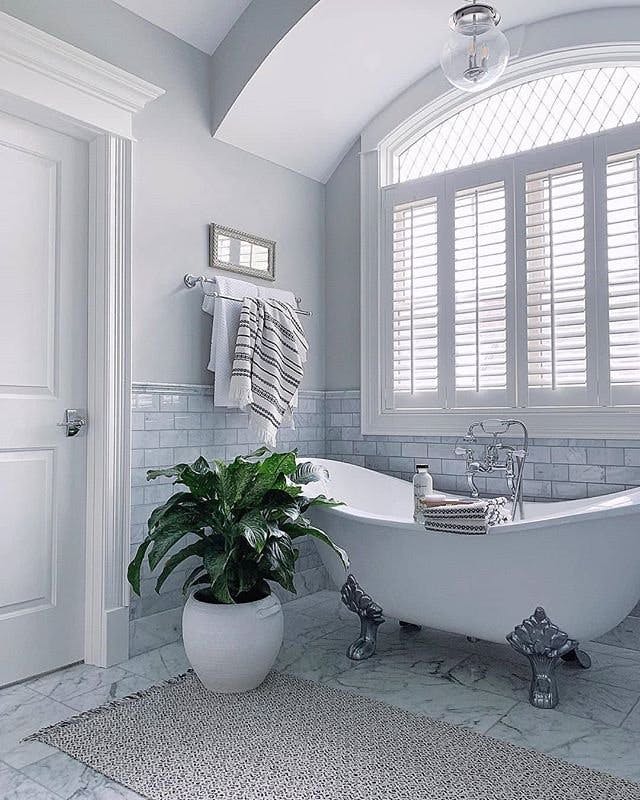 Pictured: Composite Shutter in Pearl. Photo via @lemonleafhomeinteriors.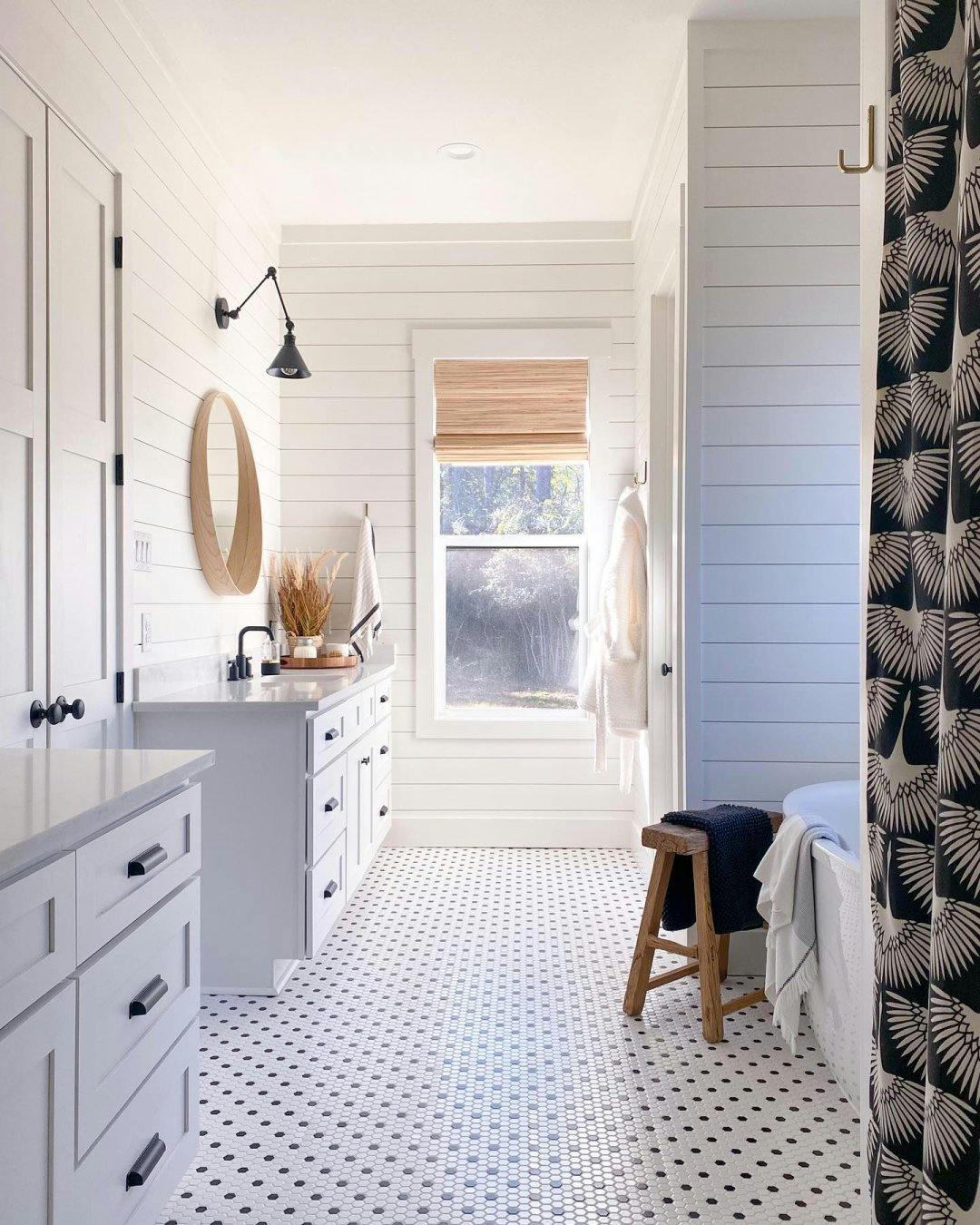 Pictured: Premium Woven Wood Shades in Zuma Flaxen. Photo via @building.delight.
Kitchen
Use a mild dish soap and scrub the caked-on grease off your cabinet doors
Add or upgrade your cabinet knobs to something elegant or stylish
Clear the junk mail and miscellaneous clutter off the counters
Give the counters and backsplashes a wipe down to remove crumbs and spills
Organize the fridge or pantry and throw out anything past its expiration date
Run a cup of white vinegar run through your dishwasher on your normal cycle for a deep clean
Wipe fingerprints off stainless steel appliances
Sort and purge that junk drawer (everyone has one)
Run a few lemon rinds through your garbage disposal. Keeps things clean and smelling fresh!
Sort the spice rack
Steam clean your microwave by zapping a bowl of water and vinegar for 30 seconds. Steam helps caked-on stains easily slide off.
Clean your coffee maker by running hot water through it (without the coffee grounds this time)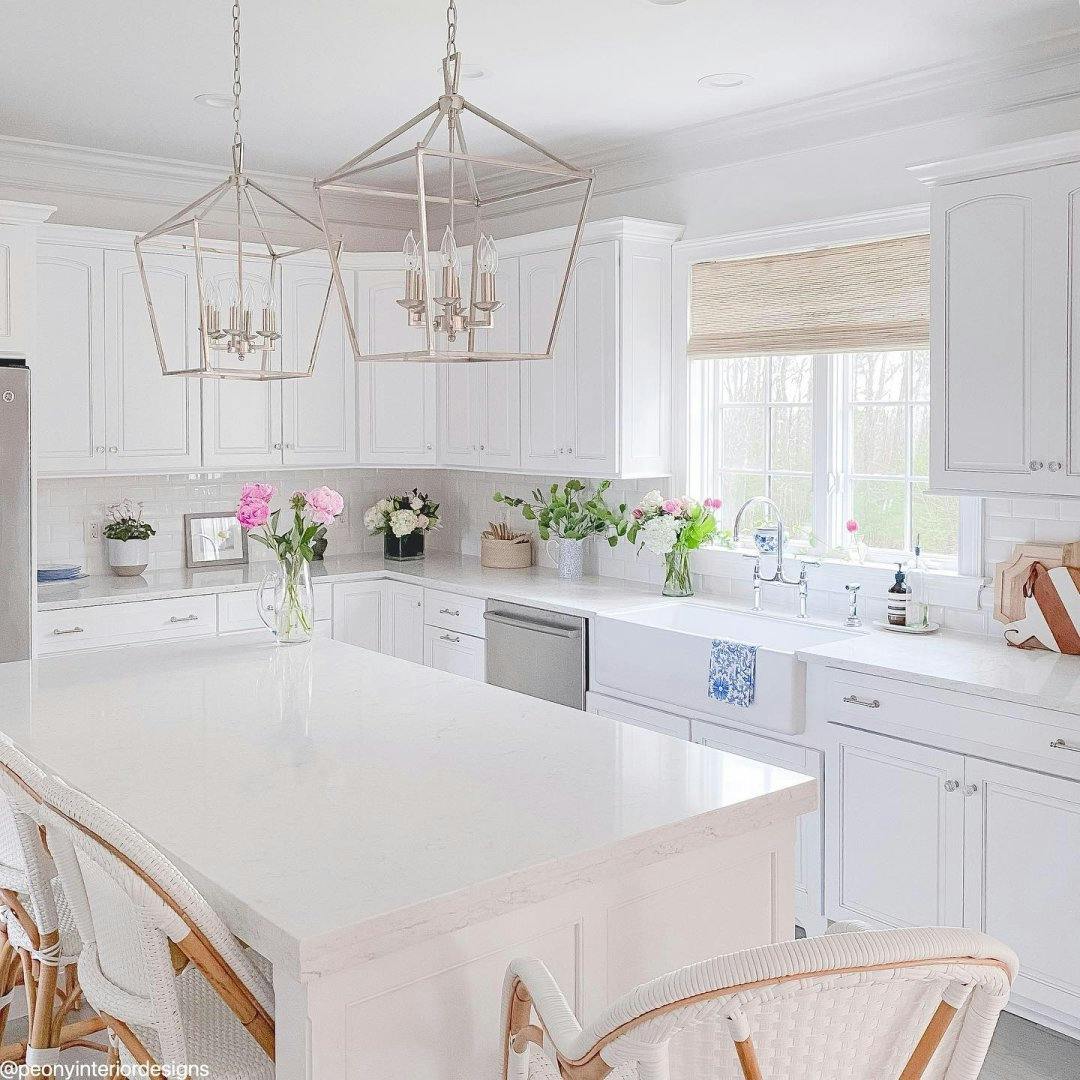 Pictured: Premium Woven Wood Shades in Zuma Flaxen. Photo via @peonyinteriordesigns.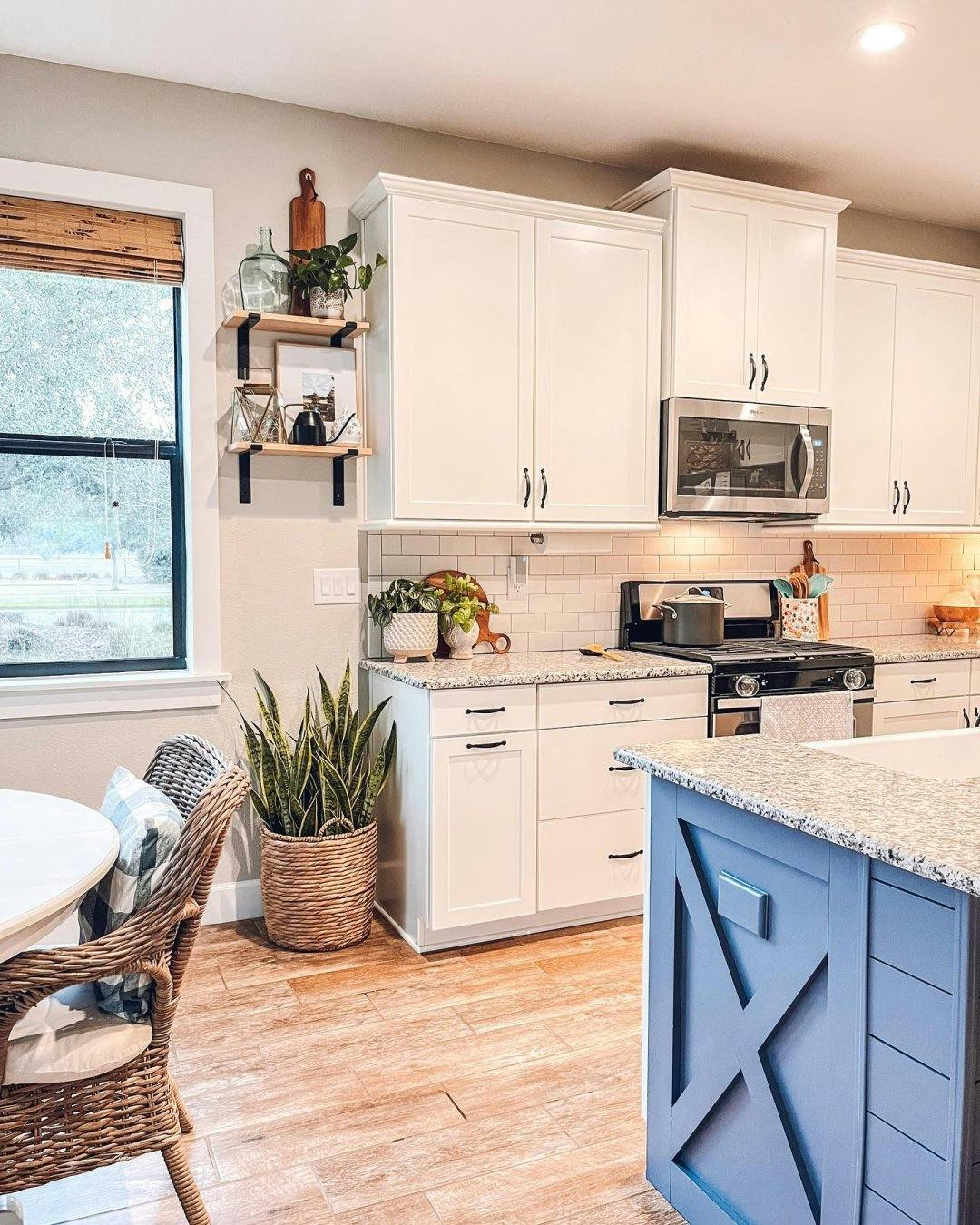 Pictured: Woven Wood Shades in Antigua Natural. Photo via @theboyerhome.
Windows
Dust or vacuum blinds and shades. You'd be surprised how much dust they can hold onto!
Let in more light and wash windows (inside + out!)
Wipe any dog slobber or cat snot off window glass (why do they have to get so close to the glass?)
Wipe the mildew out of those window casings
Replace any blinds that are broken or hard to lift. If you get frustrated always wrestling your blinds to get them to go down, it's time for new ones.
Bedroom
Wash your sheets! (yes, the fitted sheets are a pain, but climbing into a fresh bed is so nice)
Downsize cluttered closets - donate clothes you're no longer wearing
Dust the ceiling fan. Use this pillow case trick to keep the dust from falling into your sheets
Clear off the "laundry chair" (you know exactly which chair we're talking about)
Install blackout shades or drapes for better sleep. Curtains and drapes are one of the easiest home upgrades you can make
Living Room
Rent a steam cleaner and shampoo the carpet
Use a magic eraser to scrub your light switches
Hang art or pictures so they're super level
Touch up any paint scratches or scuffs
Sort your bookshelves by color (or alphabetically, or by genre!)
Round up and corral shoes into one basket or shelf
Disinfect your TV remote(s) and game controllers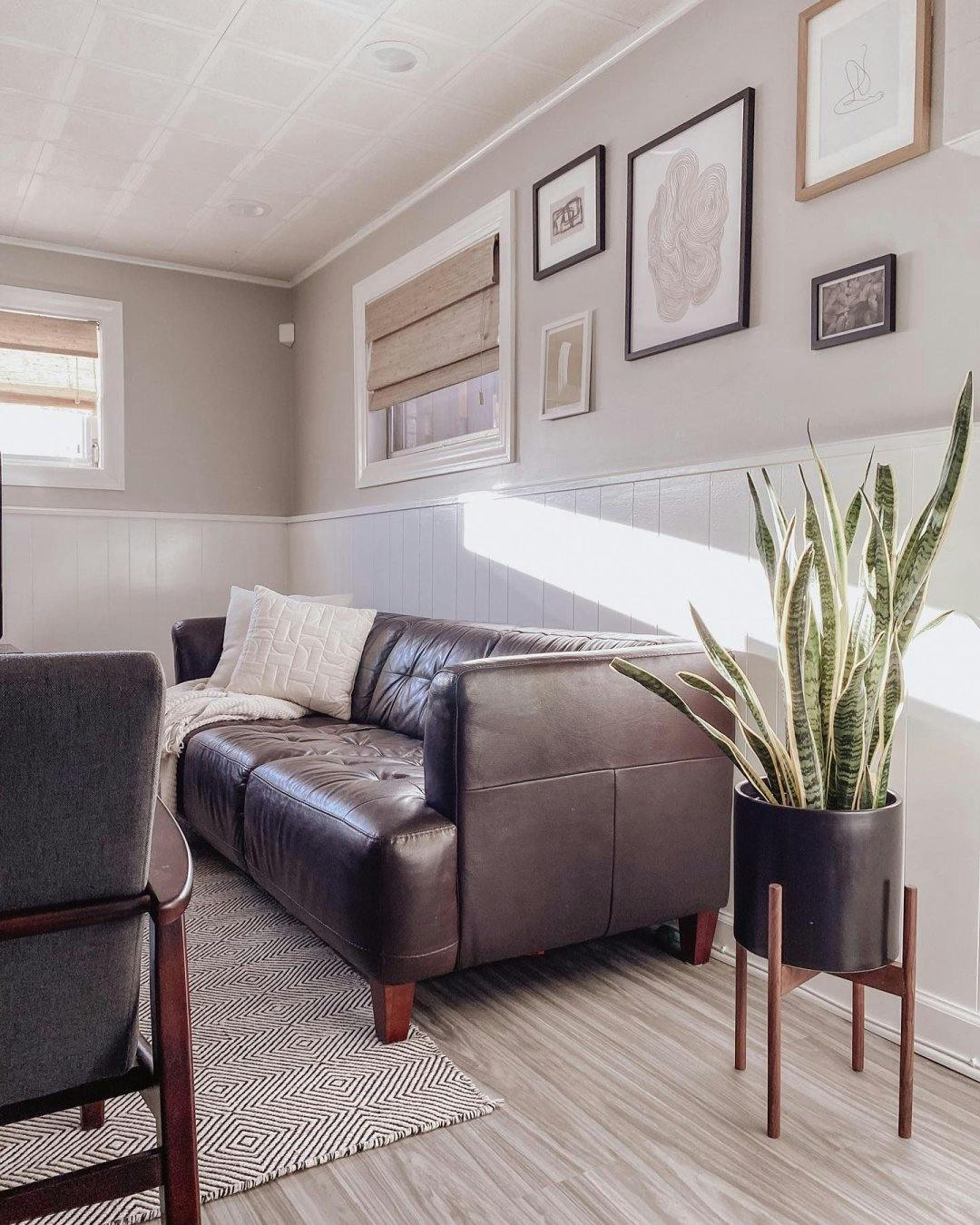 Pictured: Woven Wood Shades in Capri Maple. Photo via @stefaniejean_.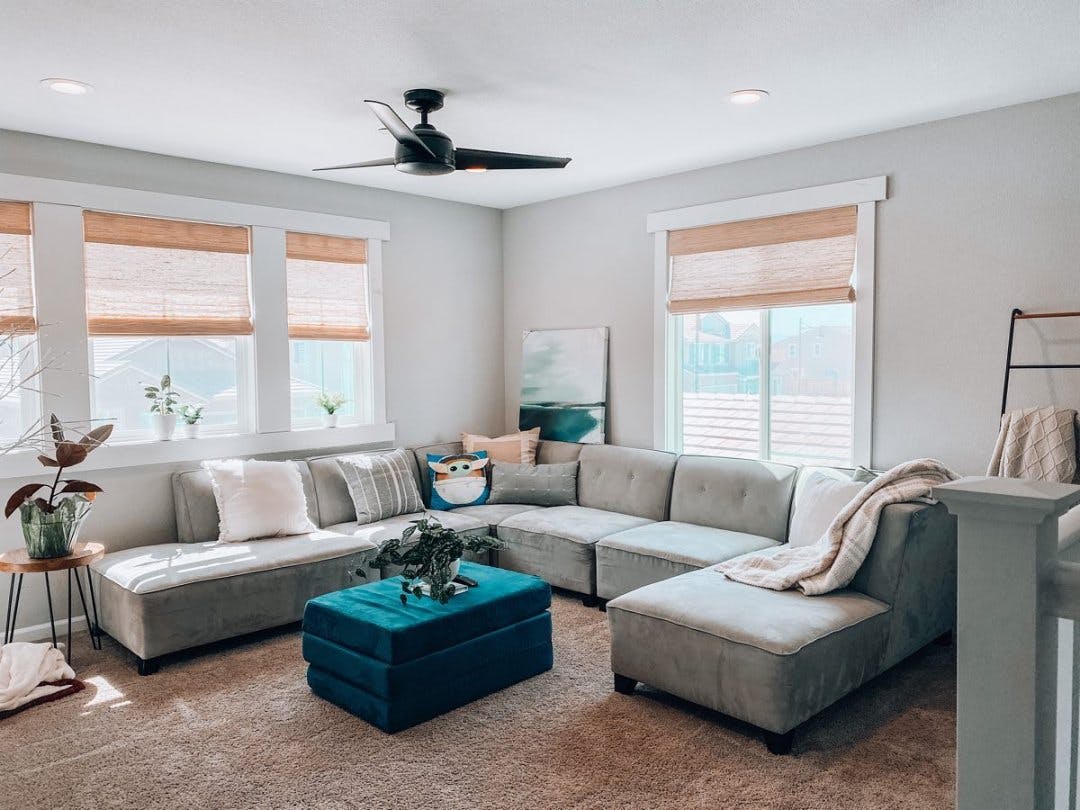 Pictured: Premium Woven Wood Shade in Barcelona Sand with Light Filtering Privacy Liner. Photo via @ourmoonstonehome.
Outdoor
Pressure wash paths or driveways. No pressure washer? Try a pressurized nozzle for your hose. (Is this how grown adults have fun? Maybe. No one's judging!)
Blow leaves off your patio
Water the garden (or any houseplants). This feels more like a calming meditation than a chore!
Shake out the rugs to loosen any ground-in dirt the vacuum can't reach
Pull weeds
Put down a fresh layer of mulch
Pressure wash a fence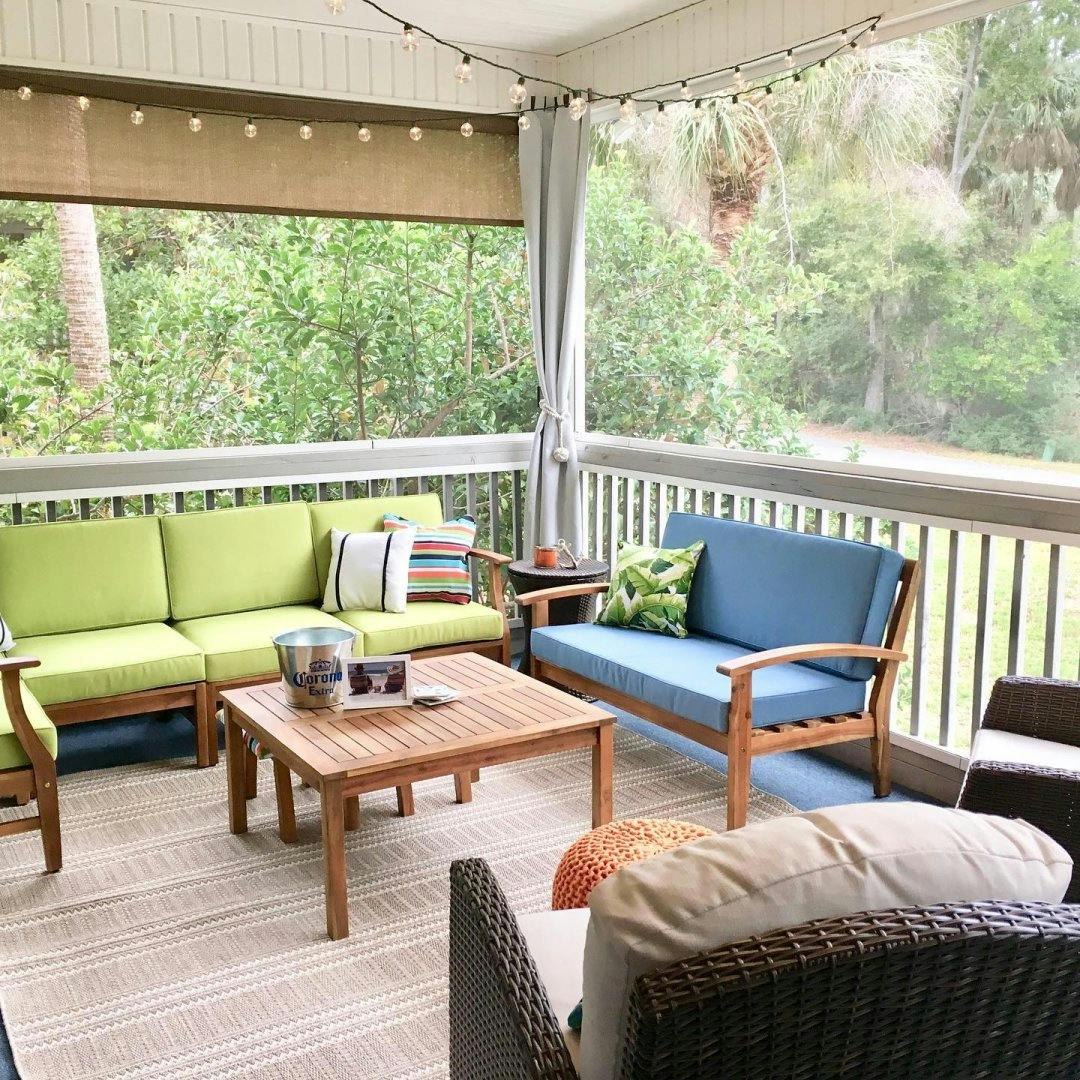 Solar Outdoor Shade in Outback Walnut 5%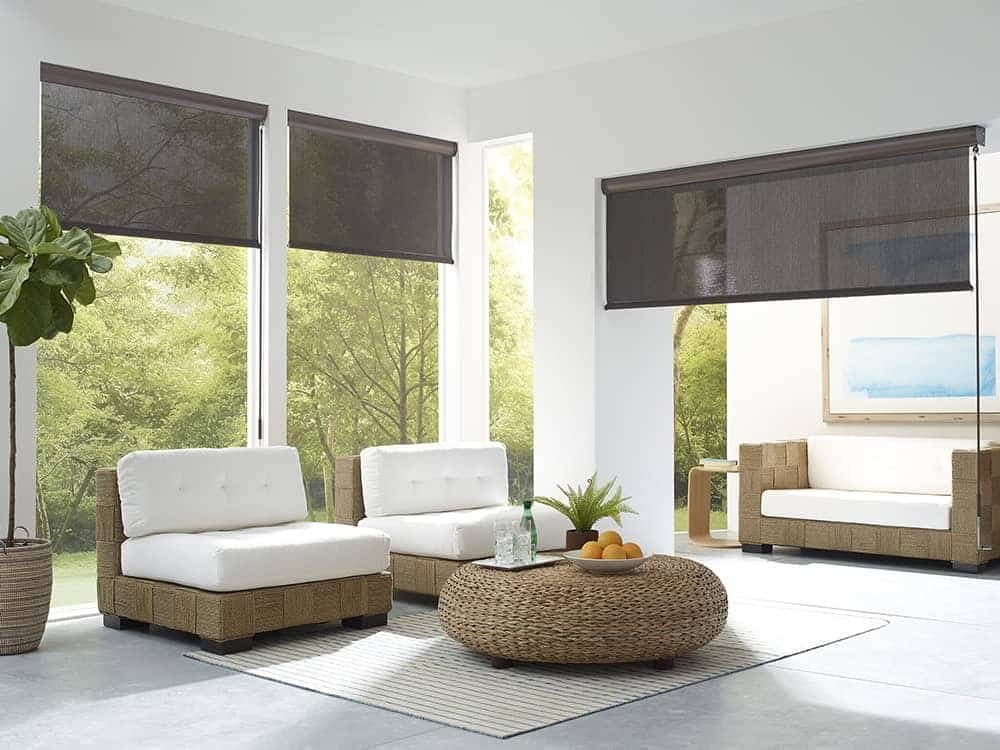 Coolaroo Solar Outdoor Shade in Sydney 5% Bronze
Miscellaneous
Lint roll everything and/or anything: curtains, cushions, lamp shades... especially satisfying if you've got hairy pets!
Shred old, sensitive documents and junk mail. It's super satisfying and keeps your info safe!
Wipe down dusty baseboards (wait, was this trim supposed to be white??)
Vacuum AC vents
Change your AC's air filters. Look at all the grime the old ones filtered out!
Clean your dryer's lint trap
Steam a wrinkled shirt or sheet
Clean your keyboard, phone, and phone case
Change that one lightbulb that's been out forever
Feeling overwhelmed?
This list may feel long, but choose one easy task to start with and slowly build momentum over time. Skip multi-tasking for now and look for a simple cleaning task you'll enjoy!
More Cleaning Inspiration