Online shopping has exploded in popularity in the last year with more people making most of their purchases exclusively online. Sometimes it can be really difficult to make a decision on big-ticket items like window treatments without seeing them in person.
But ordering online can save you time and money! So we're outlining 5 important things to consider before buying blinds or shades online.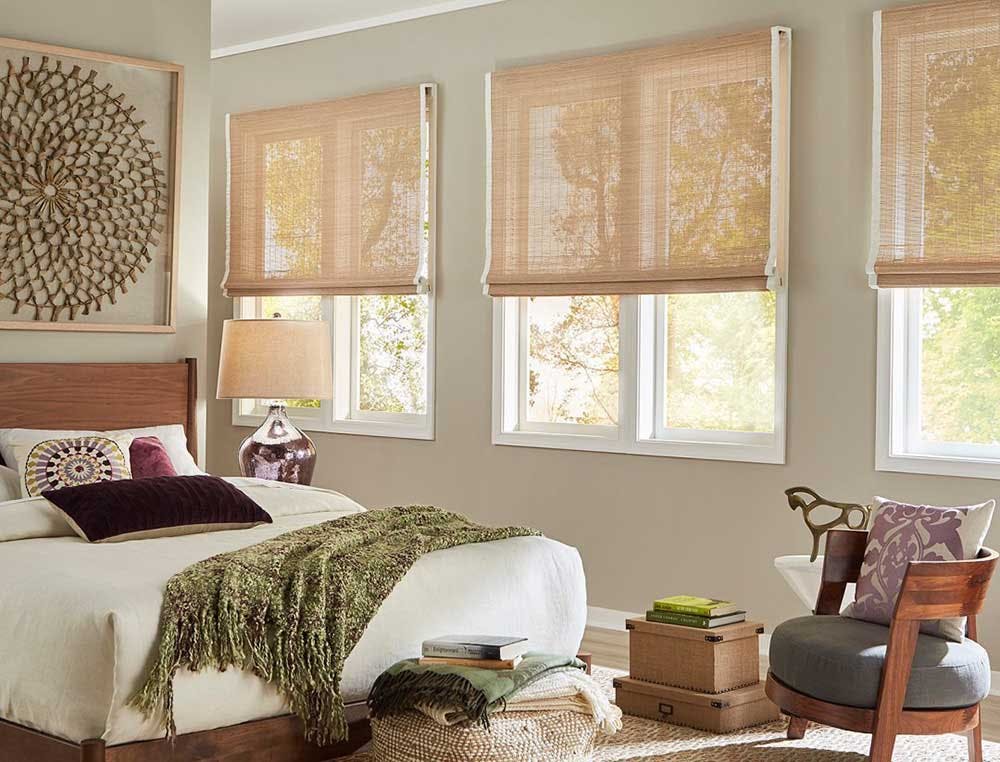 Pictured: Blinds.com Woven Wood Shade in Capri Ivory with White Edge Binding.
1. Wide Selection - Finding The Right Window Treatment
Ordering online is not only convenient, but you'll often find a bigger selection. Plus no more fruitless trips to the store only to find our what you need is sold out. Choosing online makes customizing easy so you can find the right window treatment that ticks every box on your list.
Pictured: Blinds.com Premium Roman Shades in Somerset Alabaster with the Top Down/Bottom Up lift style. Photo via @citysage.
Window treatment customization is especially important if you have a unique window situation like large sliding glass doors, french doors, RV windows, bay windows or oddly shaped windows like arches. Need a motorized window treatment that can be integrated into your smart home system? We've got you covered there, too!
Blinds.com also has a huge selection of window treatments spanning thousands of colors. And since customization is our specialty, it's easy to get the the perfect fit and color that's right for you. Plus, fabric and color samples are free!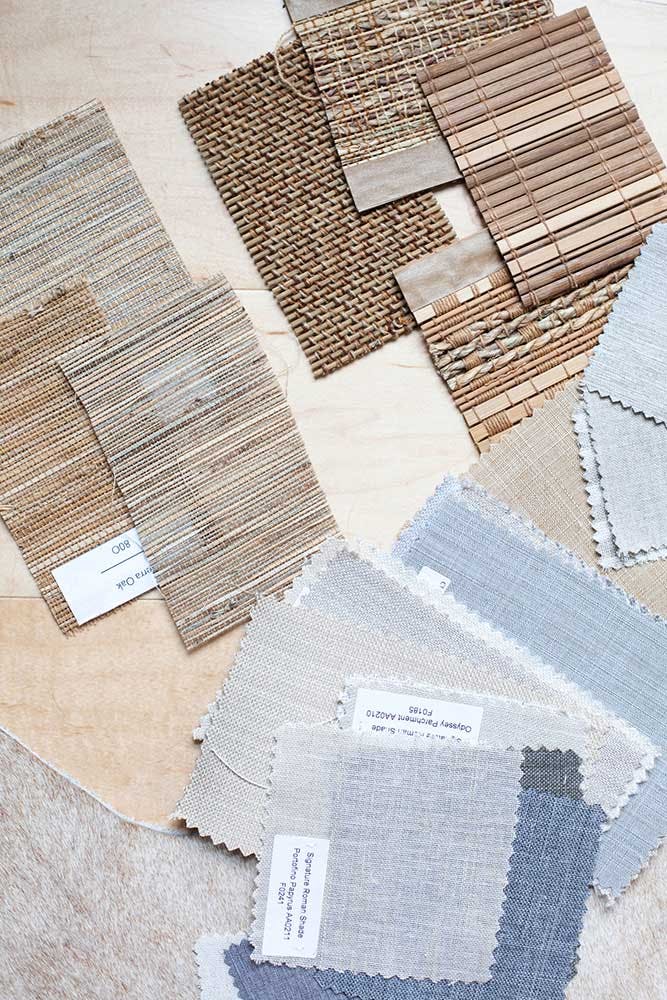 2. Check The Customer Reviews
Ordering anything online can make it tough to get a feel for the quality of what you're buying. That's why checking reviews from other customers is so important. If a website has great third party reviews, you can be more confident in your decision. We continually hold our factories and vendors to high performance and quality standards. And our reviews can attest to that! Blinds.com currently has a 4.6 star rating on Google and a 4.8 star rating on Consumer Advocate.
If you're having trouble choosing between two different window treatments, you can also use product reviews to help you make a decision. Blinds.com shares hundreds of reviews from real customers in the specs of every product we carry.
3. Great Customer Service Goes A Long Way
If you're making a big purchase, it's not enough to just have an item in stock. Customer service is just as important as the item itself. Most people prefer to talk to a real person if they have a question, rather than cycle through endless automated phone systems.
Blinds.com Design Consultants are available 7 days a week and undergo weeks of product training to ensure they are window treatment experts. They can answer all of your window treatment questions, build a quote and even help send you free samples. Give us a call: 844-551-3769.
Our award-winning customer service team also goes through extensive training to help support you after your order is placed all the way from checking your order status to installation assistance.
"It is really hard to find sales consultants who know their product. Dixie personifies what a sales consultant should be: sharp, knowledgeable, courteous and competent. There was no high-pressure sales tactics. We look forward to receiving our order" -Francis M
4. After Your Order Arrives
Always check out the order and warranty policies before ordering in case your measurements are off, or if the style just isn't working out for you. Since custom blinds are made to your exact size and specifications (down to 1/8th inch!), it's not always simple to return or exchange for something different.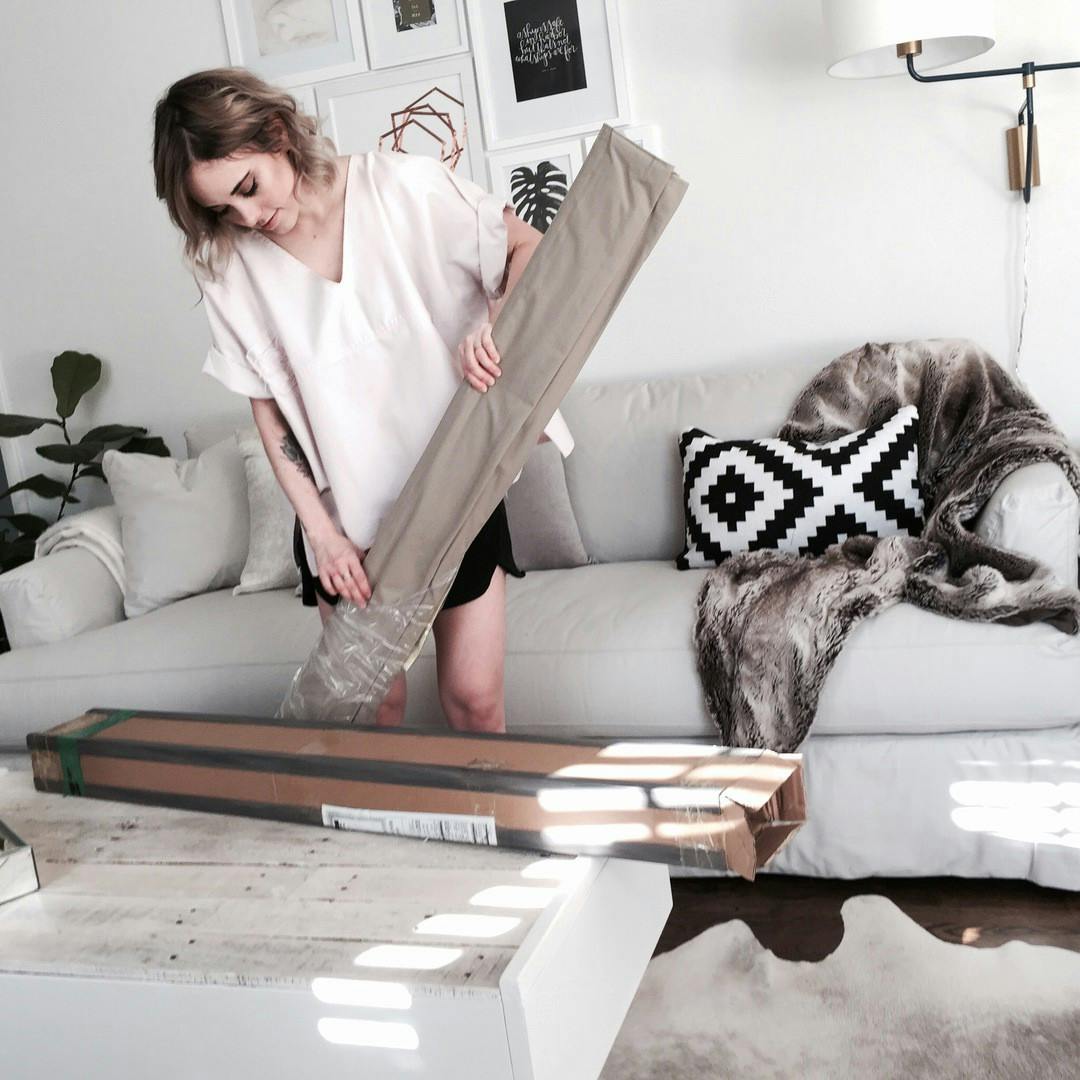 Pictured: Blinds.com Premium Roman Shade in Seoul Stone. Photo via @maryellenskye.
All Blinds.com products come with a 3-year warranty. Plus, Blinds.com has several great guarantees to give you even more peace of mind when placing your order.
But what if your order arrives and you've measured incorrectly? The SureFit Guarantee has you covered on up to 4 windows! We'll remake it in the right size, at no cost to you.
I was so excited when my shades arrived today only to find out that I had reversed the width and height measurements...I was ready to cry. When I called customer service, La Donna put my mind at ease and reminded me of the SureFit Guarantee. Within 10 minutes, the correct reorder had been placed. -Lauren R.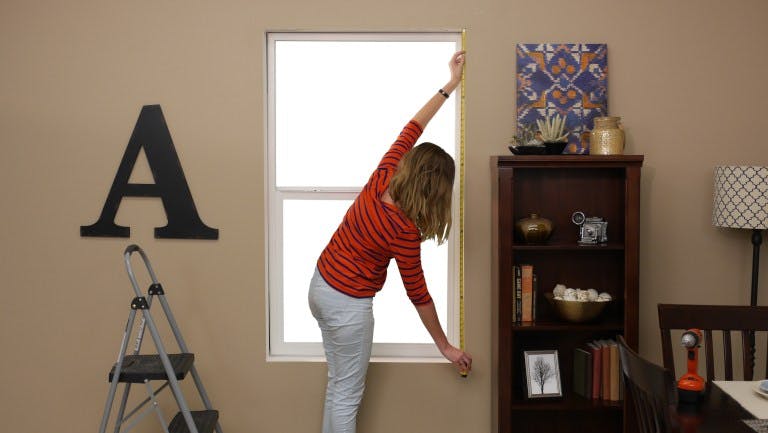 What if you're just not happy with your window treatment's color, quality or style? Don't fret! With the Blinds.com 100% Satisfation Guarantee, you won't be stuck with a window treatment you hate. We'll work with you to make it right up to 10 windows!
Of course, there are some terms around each guarantee. For full details of each policy, click here!
5. Is Professional Measure & Install Offered?
Measuring for blinds and then installing them yourself can feel daunting if you're new to DIY and home remodeling. So you may also want to consider hiring a pro to help with the measure and install.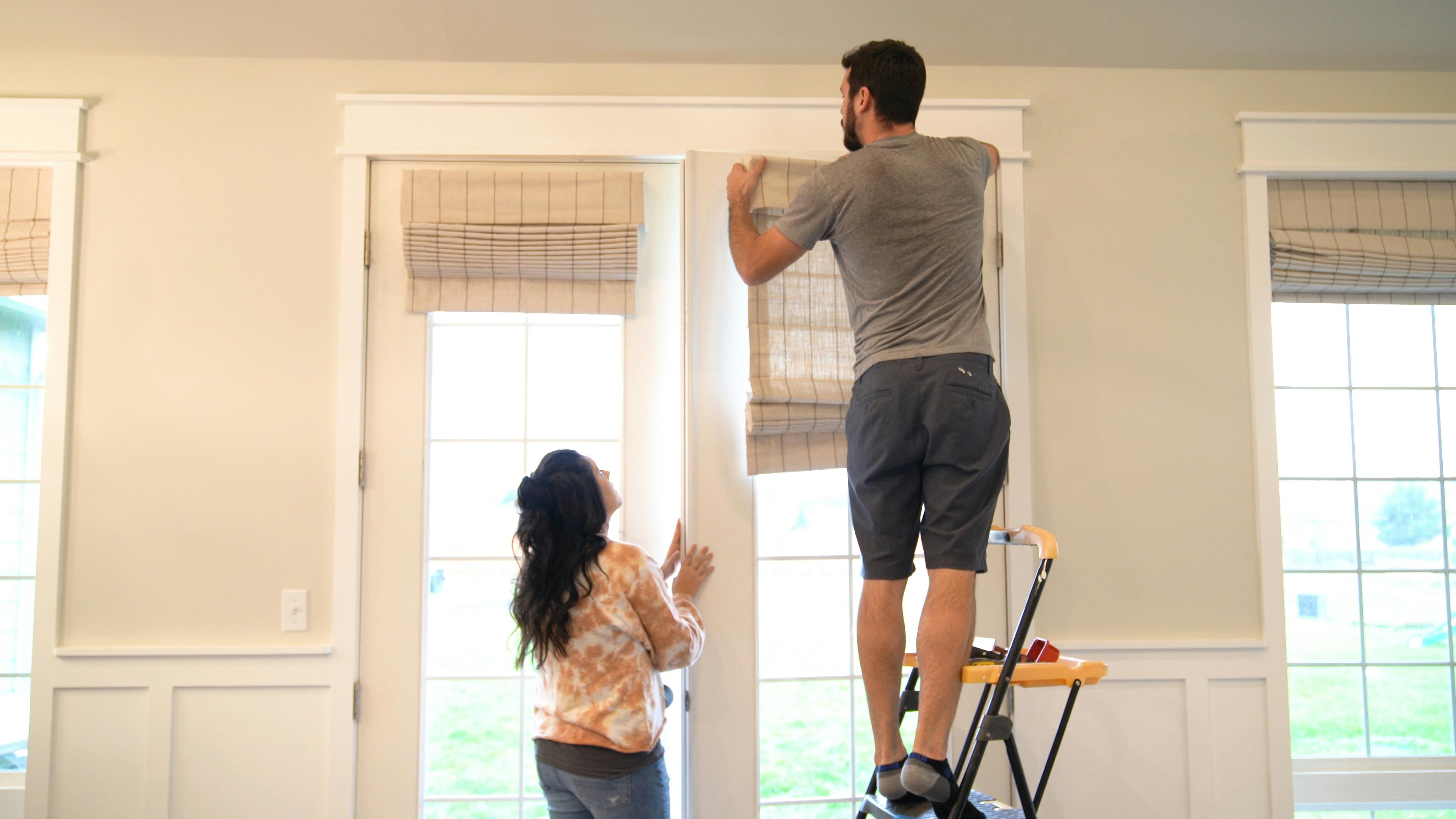 Pictured: Blinds.com Premium Roman Shades in Linen Stripe Vanilla-Stone. Photo via @livingitcountry.
Blinds.com's nationwide network of fully licensed and insured professionals are thoroughly vetted and background-checked. Measuring services typically aren't very expensive and are definitely worth the investment for peace of mind! Blinds.com's professionals can measure all the windows in your home for just $50. Or, get your whole home measured and installed for $199 (excludes shutters, check here for full details!).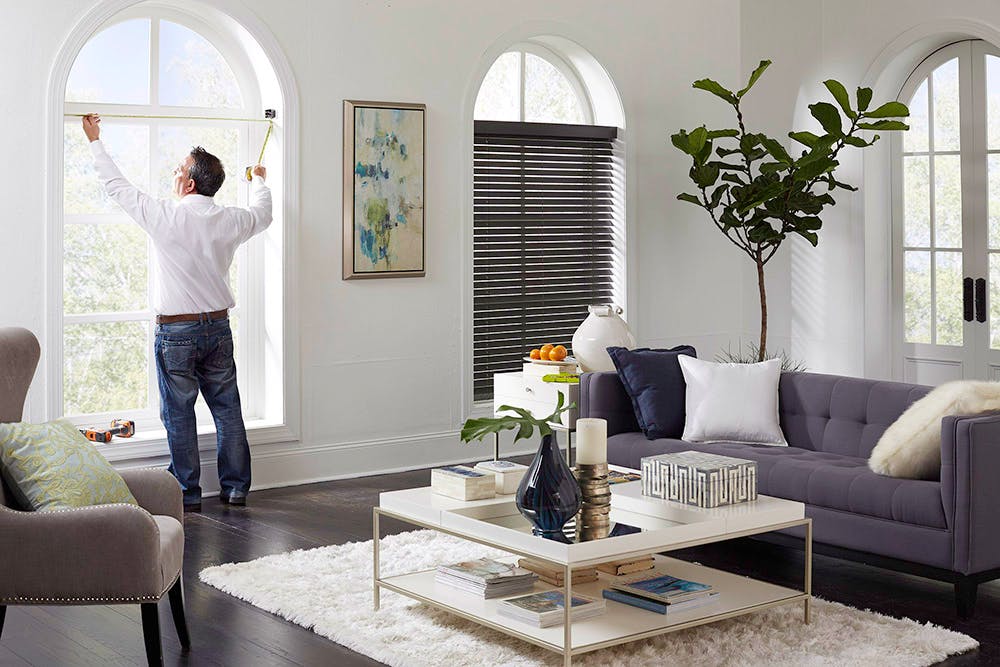 Shutters can be one of the most complex window treatments to measure and install, particularly if you have older or larger windows. So a free, in-home shutter consultation with a professional designer may be exactly what you need --especially if you want a high-end look or truly custom paint or stain.
Ready To Get Started?
Our Design Consultants are ready! Give us a call: 844-551-3769. Also be sure to check out our more on our blog for the latest home decor trends and FAQs, find measuring instructions or installation guides here, or check out our youtube channel to see our window treatments in action! Plus, follow us on Pinterest, Facebook or Instagram for more window treatment ideas and inspiration.
Read More