Congratulations! You've just selected the perfect window treatment and you can't wait to place your order. All that's left is to measure your windows and... Uh oh. Your windows do not have enough space inside the window to install the shades your heart is set on. What now?
Don't give up on your window dreams! Often the solution is as simple as switching to an outside mount. But what is an outside mount? How do you measure for it? Will my windows still look good? We've got answers to your biggest outside mount questions.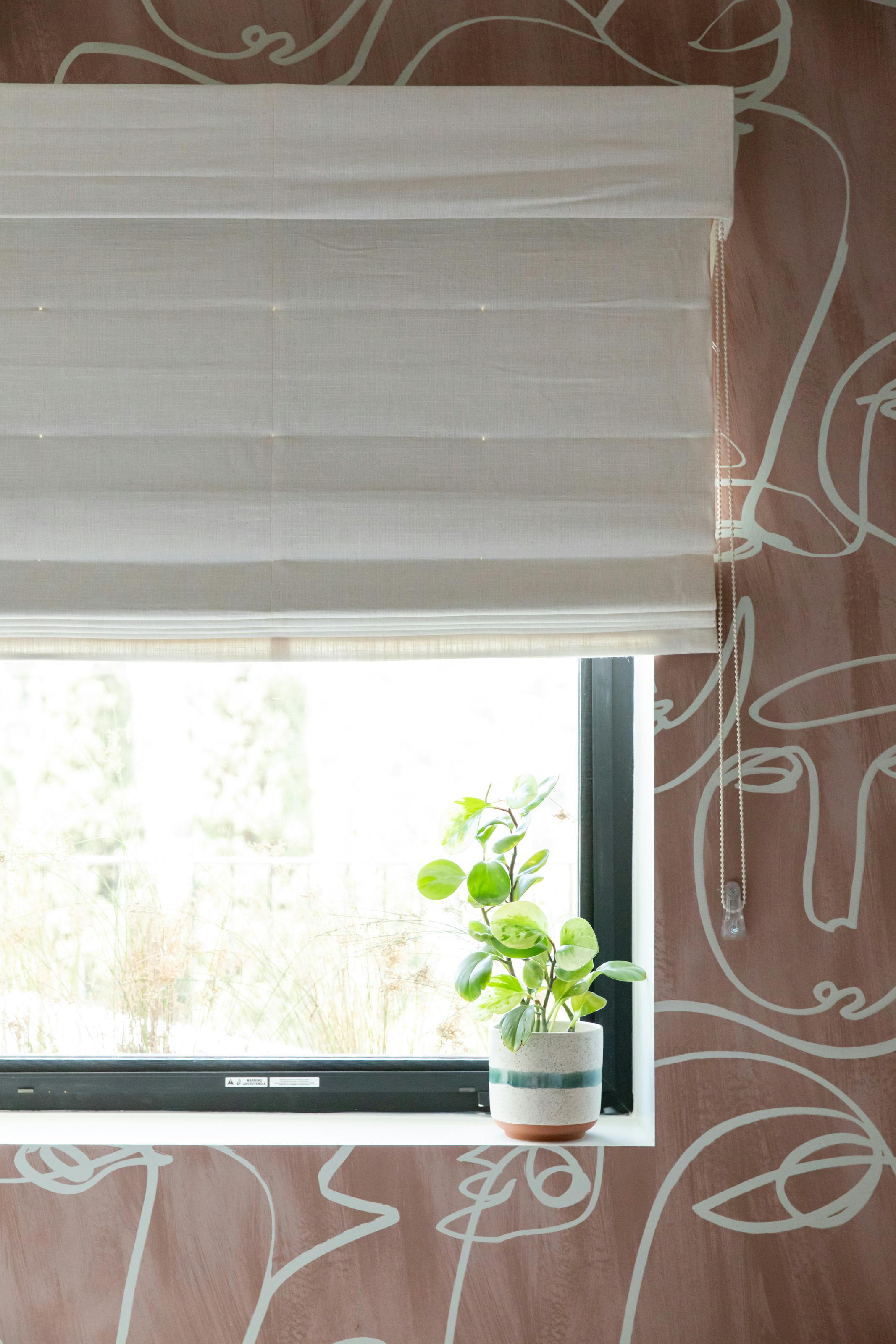 What Is An Outside Mount Window Treatment?
Inside or outside mount refers to where your blinds are installed in relation to your window. Outside mount (sometimes referred to as outside brackets) means that a blind or shade is installed outside of the window frame while an inside mount is installed inside the window opening. Inside mount blinds are often flush with the window's opening and do not cover up the trim. Outside mount window treatments can be mounted on the face of window trim or on the wall above the window. It does not mean the blind is installed outdoors.
Looking for an exterior or outdoor shade? Check here!
Nearly all doors will require outside mount as those windows need to have the blinds mounted on the face of the door. RV windows typically don't have a lot of depth either, so outside mount is a popular choice for those windows too.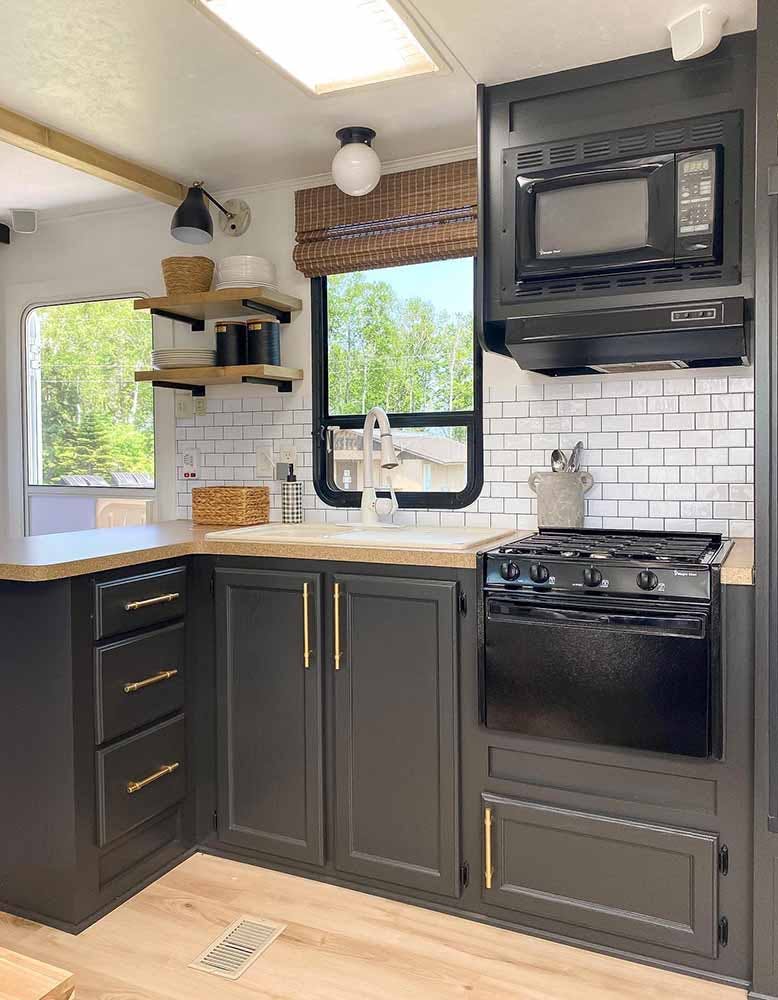 Pictured: Blinds.com Woven Wood Shade in Montego Flint. Photo via @toshinteriors.
Benefits of Outside Mount
If your window does not have enough mounting space (known as "depth") for an inside mount, you may be required to do an outside mount. But there are other benefits to mounting your blinds outside of your window frame.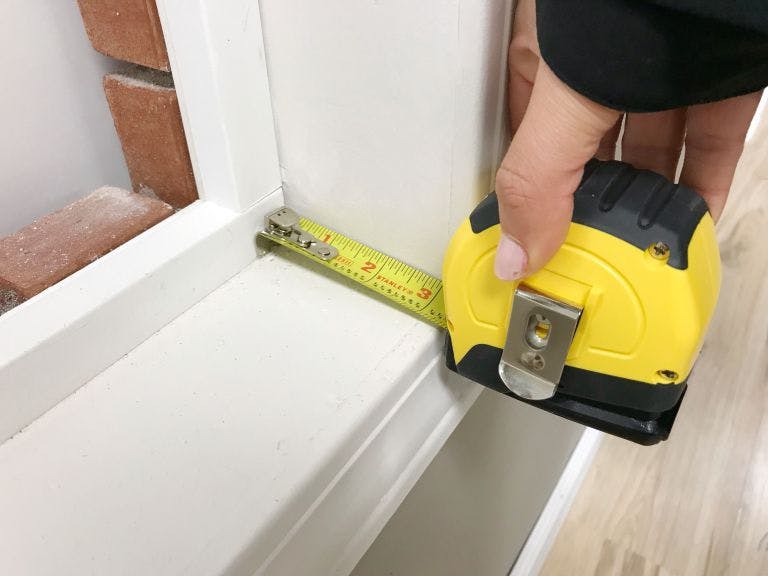 Outside mount allows you to install blinds farther above your windows, which can make windows (and rooms) feel taller and more elegant. This is especially true with draperies. Plus, when the blinds are fully raised, the "stack" can completely clear the window and not obstruct your view.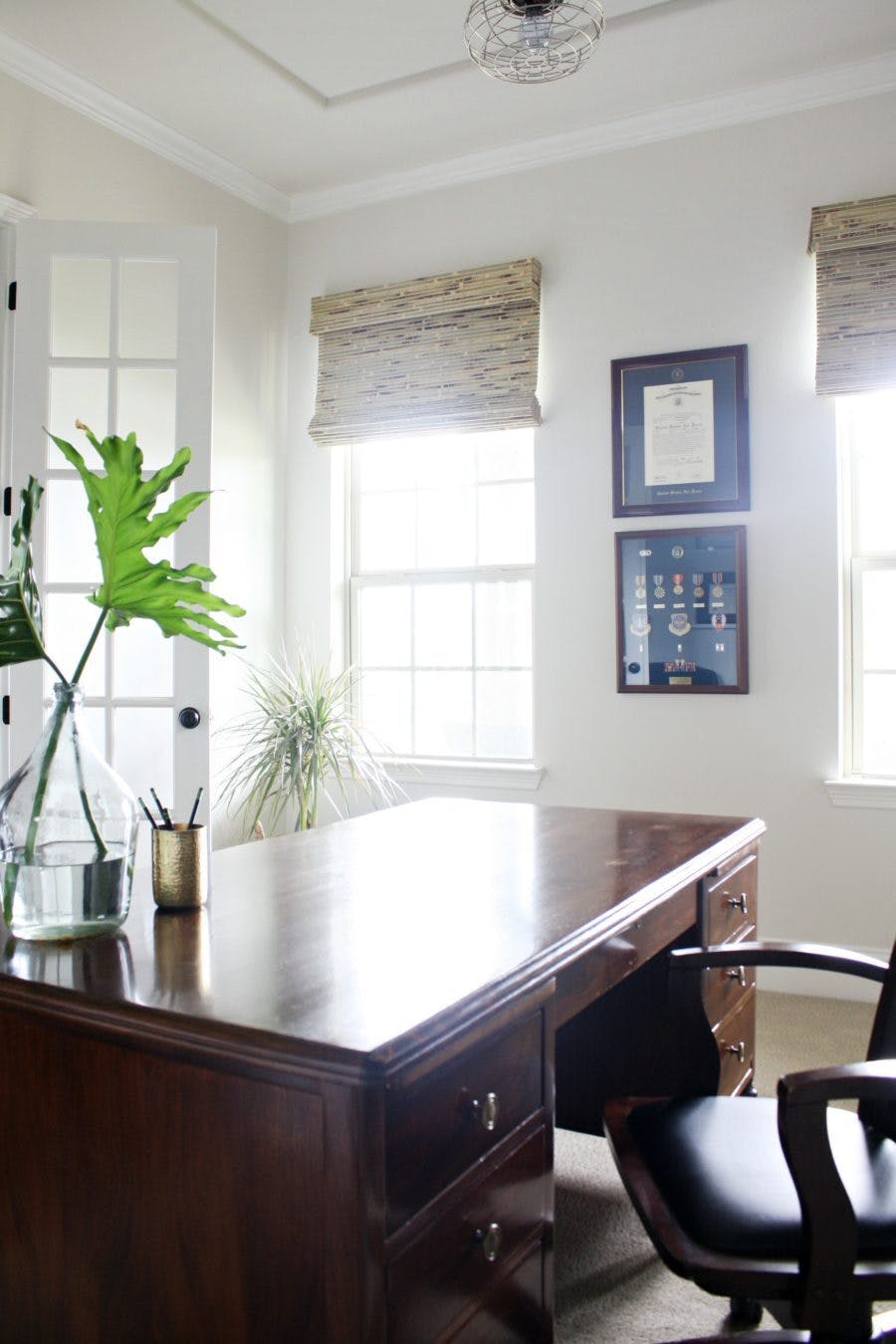 Pictured:Blinds.com Woven Wood Shades in Antigua Natural. Photo via @crazywonderfulblog.
Choosing an outside mount allows you to use spacer blocks or extension brackets to project the blind farther away from the wall or window. This is great if your window has cranks that protrude and could get in the way of lifting or lowering the blind. It also lets the blind clear trim or molding around the window.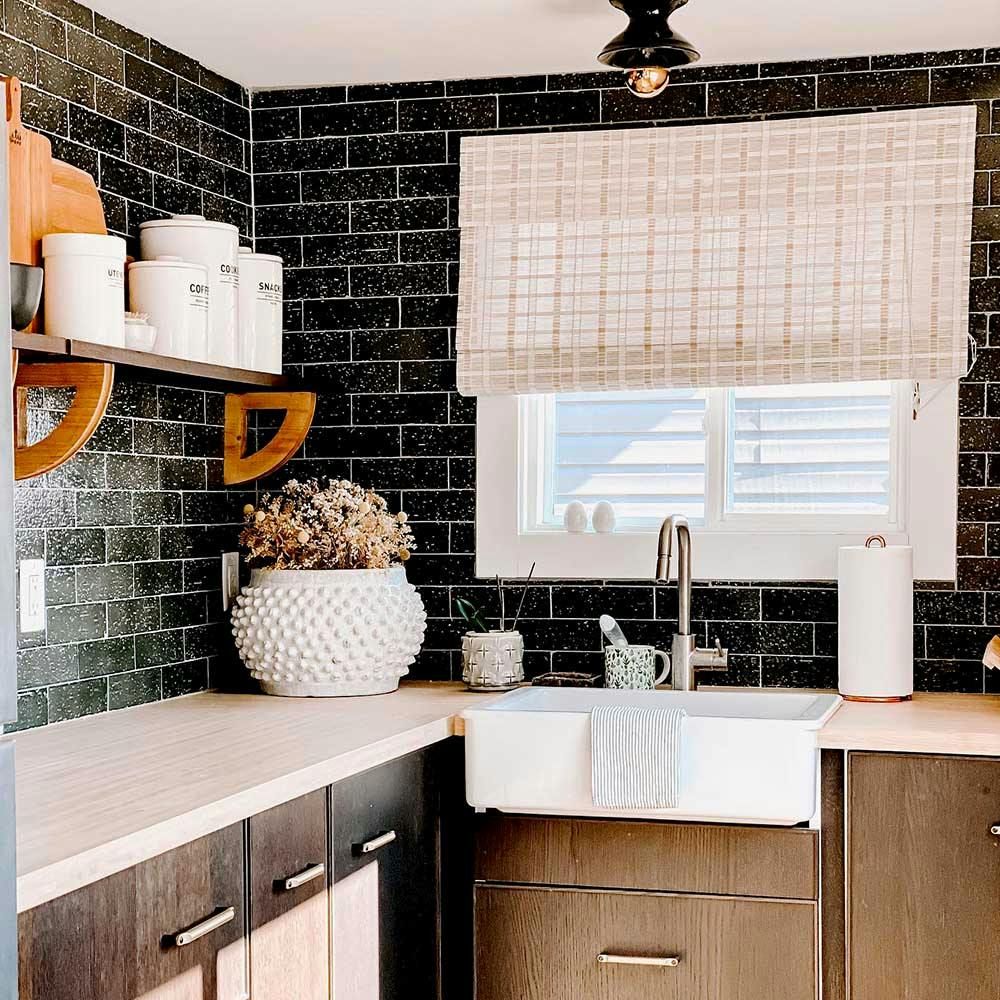 Pictured: Blinds.com Woven Wood Shades in Trinidad Whitewash. Photo via @foldingchairdesign.
Another benefit of outside mount blinds or shades is better light coverage. With an inside mount, blinds can have harsh light gaps on each side limits any blackout effect. With an outside mount, you typically order several inches wider and taller than the window for full coverage. Instead of intense beams of light on each side, it's more of a soft halo effect.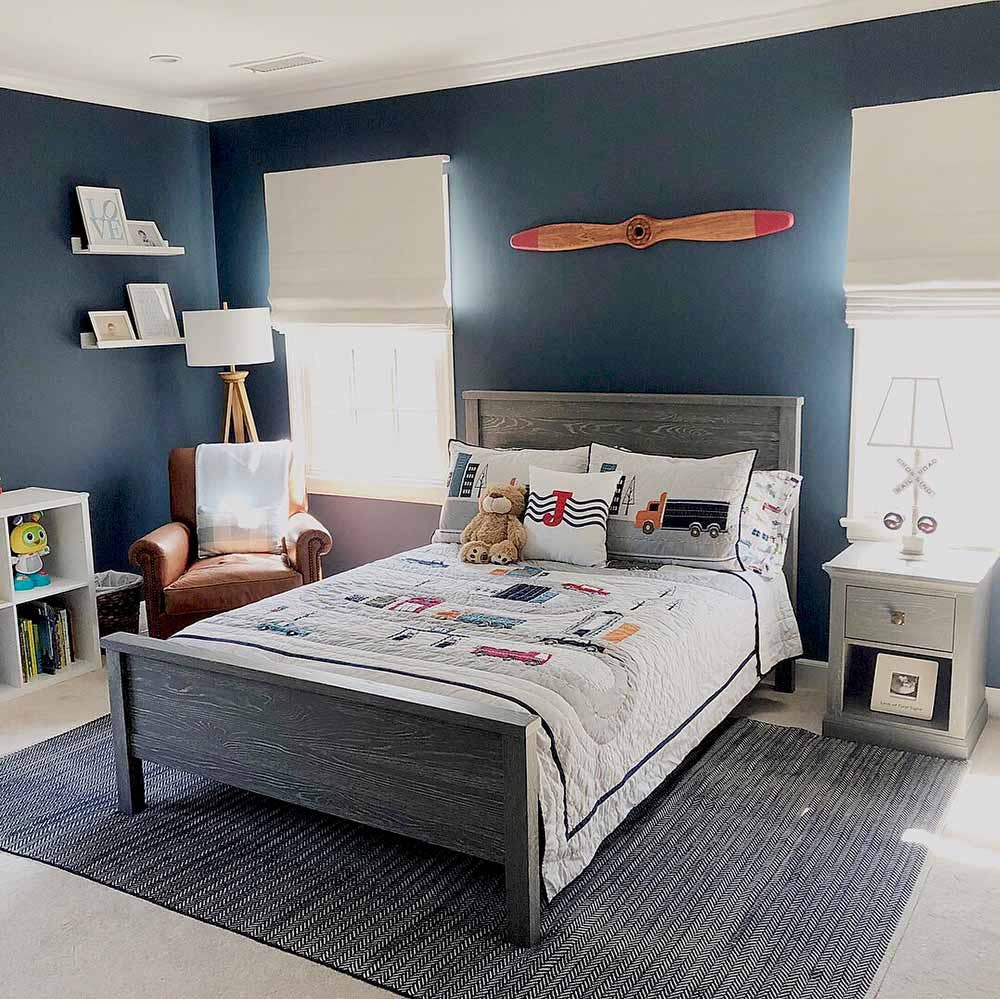 Pictured: Blinds.com Premier Roman Shades in Wexford Candlelight Linoso. Photo via @theclassybroadstyling.
What Are Valances? Do I Need One?
Often when ordering outside mount you'll want to select a valance. A valance is a small covering that hides installation hardware and operational components. On an outside mount, the valance wraps around to the sides of the blind's or shade's headrail for a finished look. The pieces that wrap around the sides are called side returns.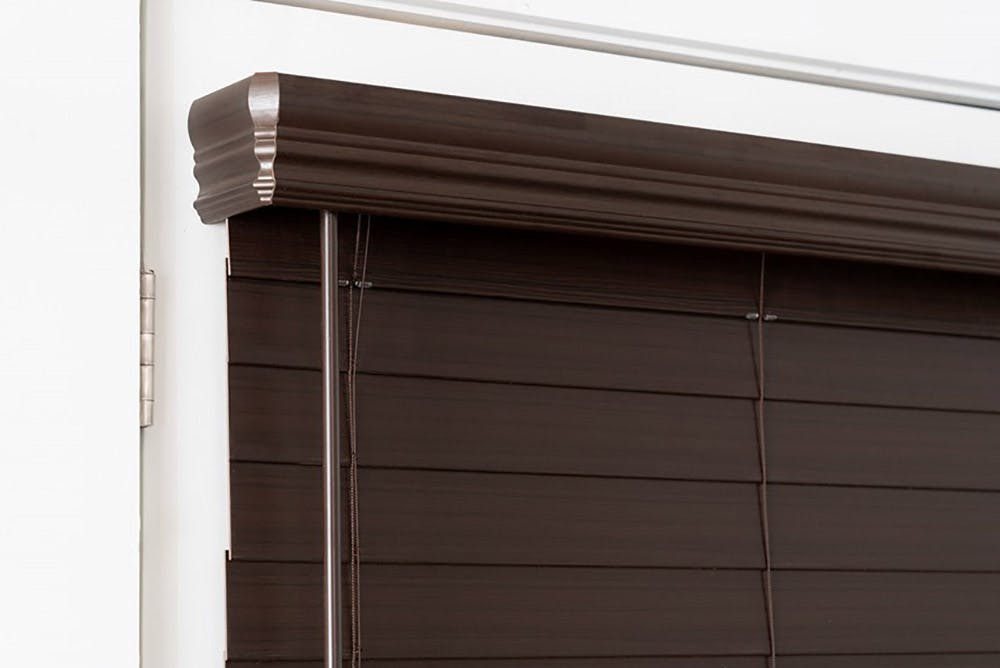 Pictured: Blinds.com Cordless 2 1/2" Faux Wood Blind in Espresso.
On roller shades, valances may sometimes be referred to as cassettes. This is just an integrated valance system, like a box that houses the roll, brackets and end mechanisms. It gives roller shades a sleeker, more finished look.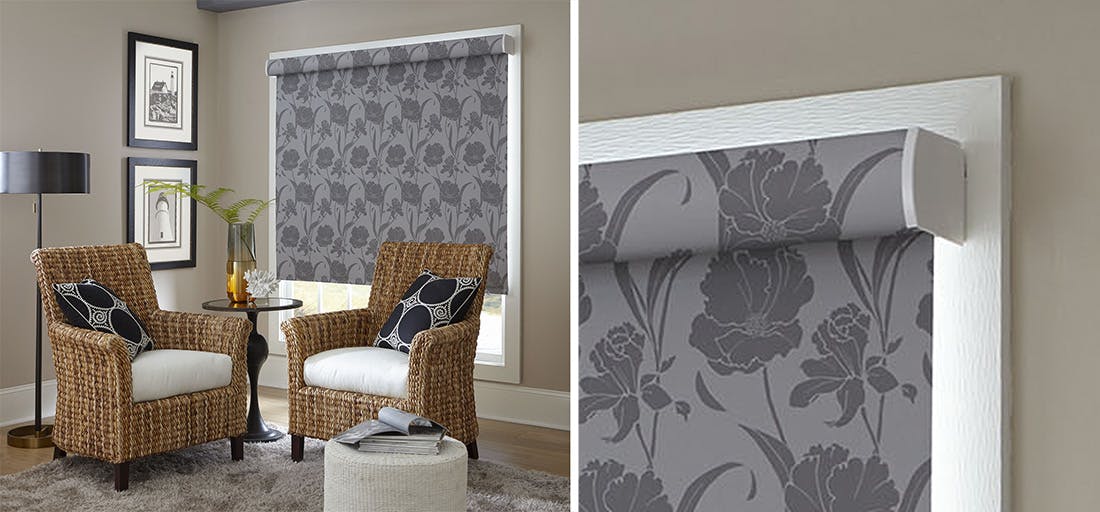 Pictured: Blinds.com Solar Roller Shade in 5% Charcoal.
What Do Outside Mount Blinds Really Look Like?
The biggest differences you'll notice between inside and outside mount blinds or shades is the valance. Valance styles will vary depending on the product type and brand.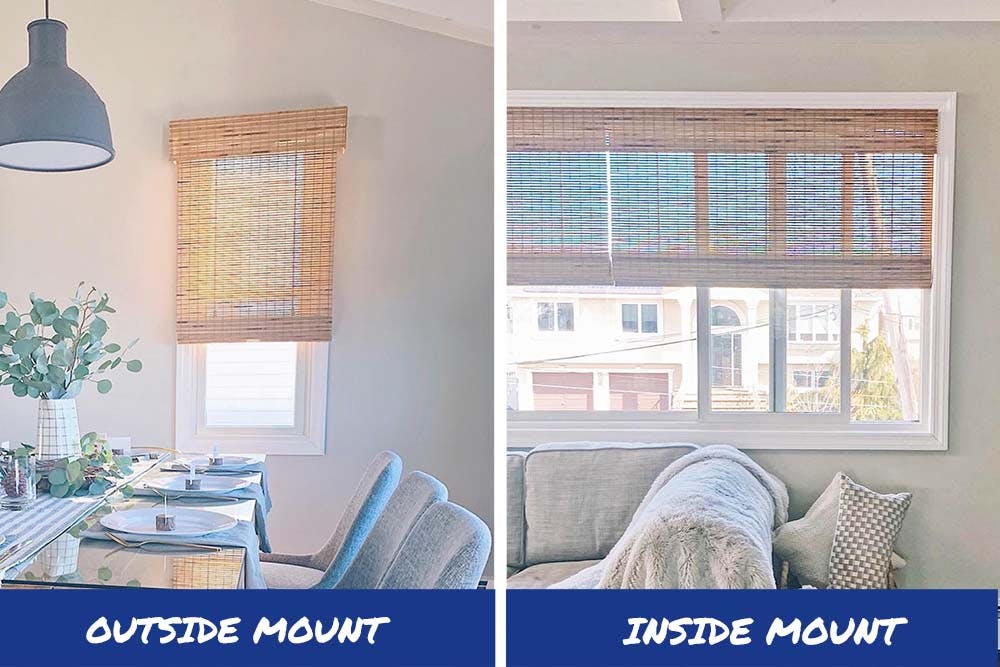 Pictured: Left and Right both Blinds.com Woven Wood Shade in Antigua Tiki. Photos by @curatedbyking.
Outside mounted window treatments may also appear to "float" in front of the window. While inside mount is inset within the frame or may appear flush with window trim.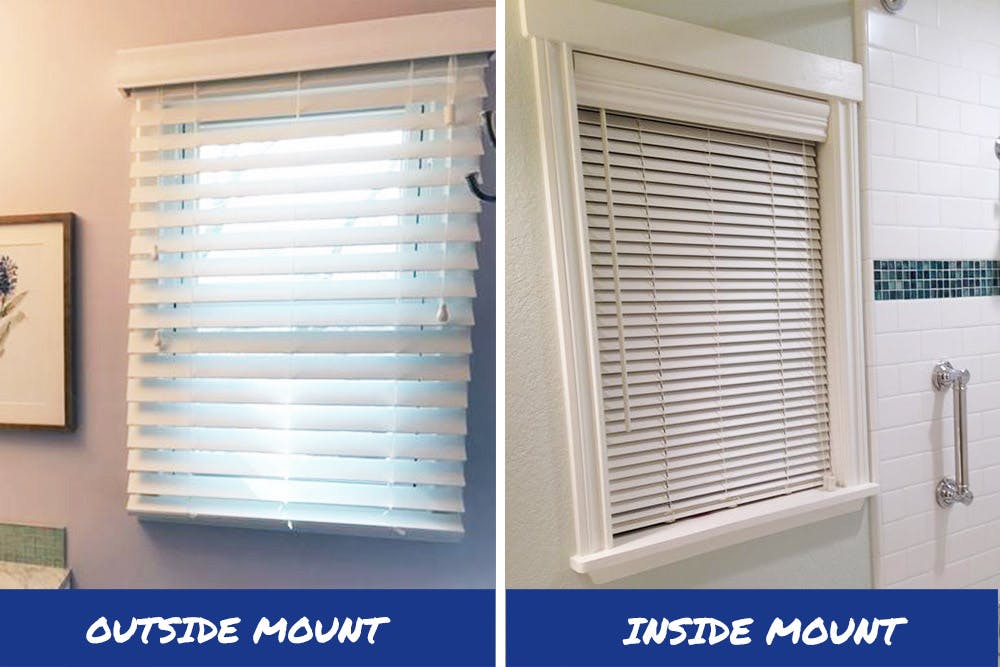 Pictured left: Blinds.com 2" Faux Wood Blind in Smooth White. Pictured Right: Blinds.com 1" Faux Wood Blind in Bright White.
Cellular shades do not usually have a valance because the headrail is integrated into the shades overall design and the color is coordinated with your chosen fabric color. The brackets are very low profile and virtually invisible once the shade is installed.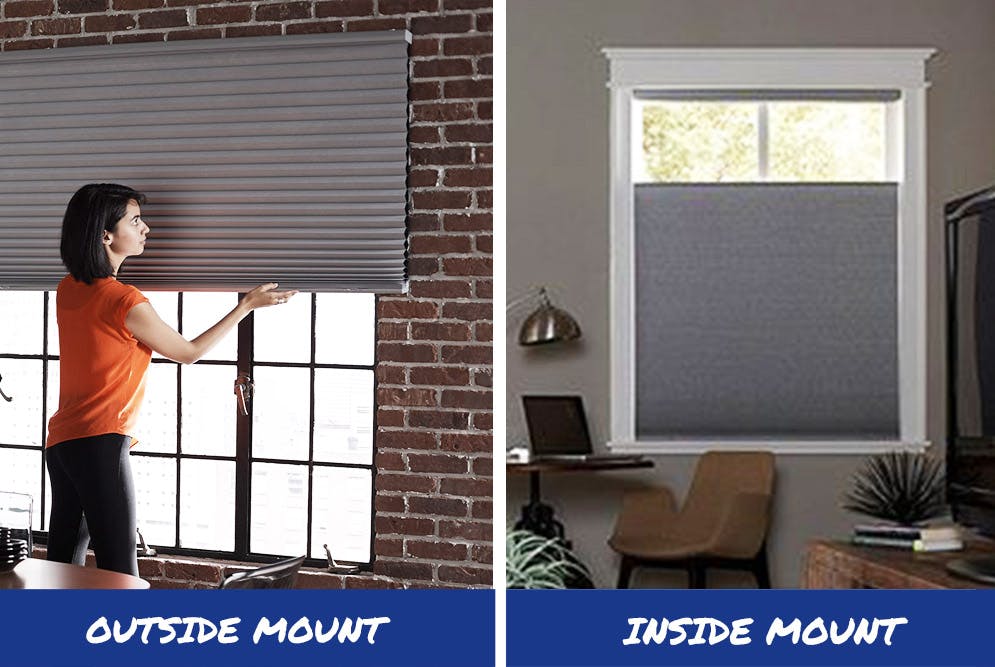 Pictured Left: Blinds.com Blackout Cellular Shades in Slate (left) and Iron (right).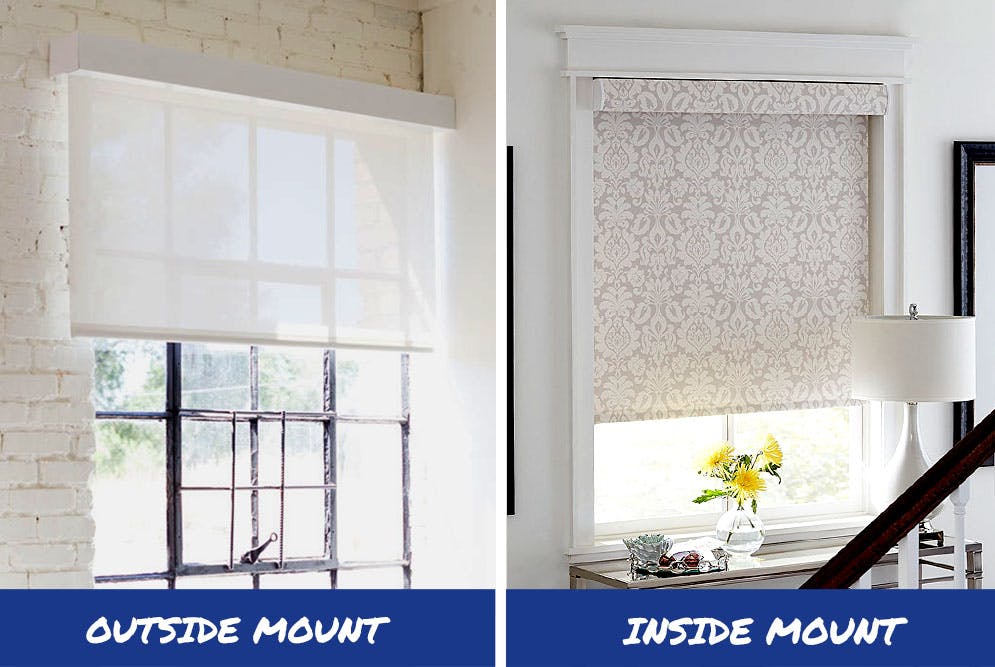 Pictured: (left) Blinds.com Solar Roller Shade in Monterey 5% Cloud White and(right) Blinds.com Blackout Roller Shade in Damask Warm Gray.
Roman shades can be made with a valance or without one (known as "waterfall style"). Most people choose a valance when ordering outside mount so the operating mechanisms can be hidden on the sides. While waterfall style works great for inside mounts so the shade appears flush with the window's opening.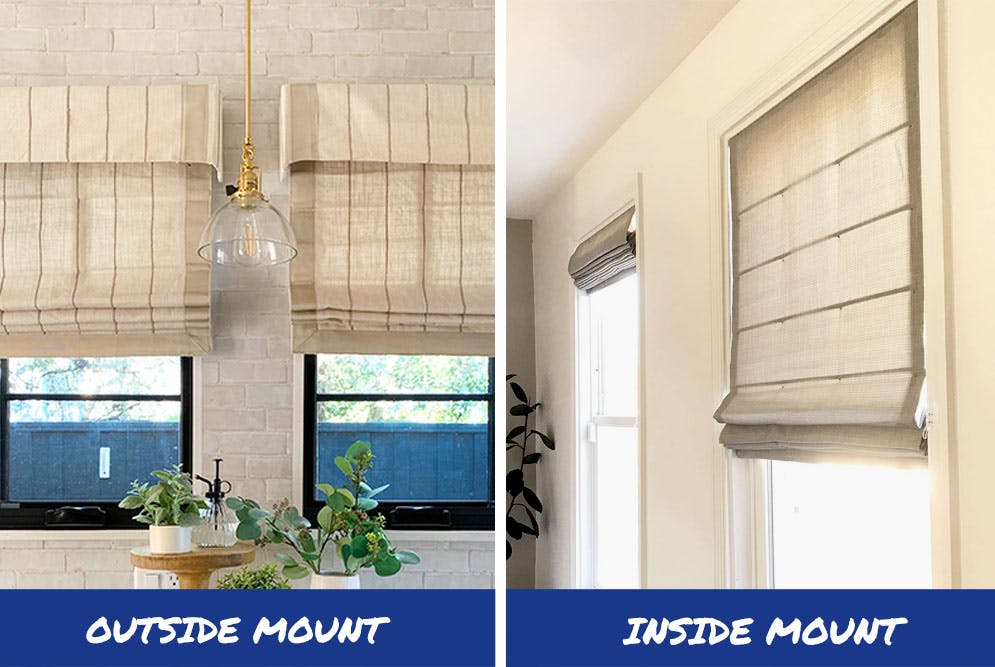 Pictured (left)" Premium Roman Shades in Linen Stripe Vanilla with valance. Pictured (right) Blinds.com Premium Roman Shade in Rio Stone in waterfall style.
How Do You Measure For Outside Mount?
Measuring details may vary depending on the exact type of window treatment you choose. You can check out our measuring guides for each type of window treatments for more detailed instructions.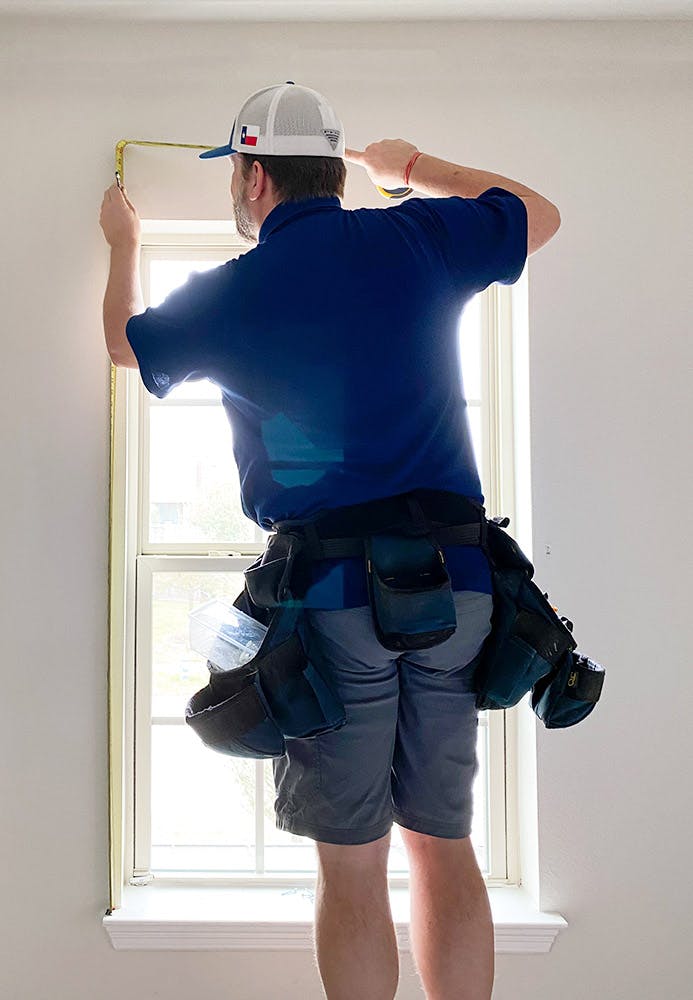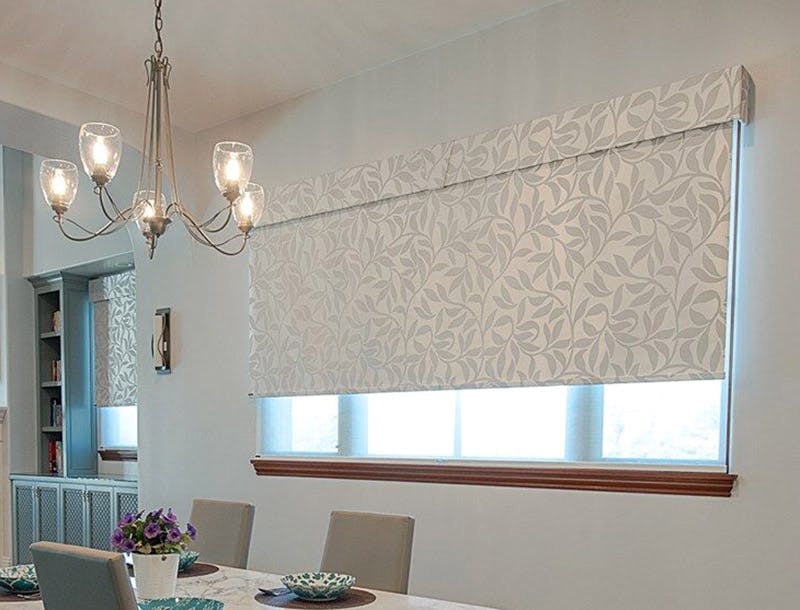 Pictured: Blinds.com Classic Blackout Roller Shade in Waterford Champagne.
How Do You Install An Outside Mount Blind Or Shade?
Installation for outside mounts are super easy and just as simple as install for inside mounts. Often, blinds and shades will use the same bracket type for inside and outside mount (known as a universal bracket). You'll just need to use different holes in the bracket or rotate the bracket in a different direction.
But bracket types will vary between blind and shade styles. For example, faux wood and wood blinds usually use box brackets and woven wood shades have special L-brackets. Check your product's specific install instructions for details.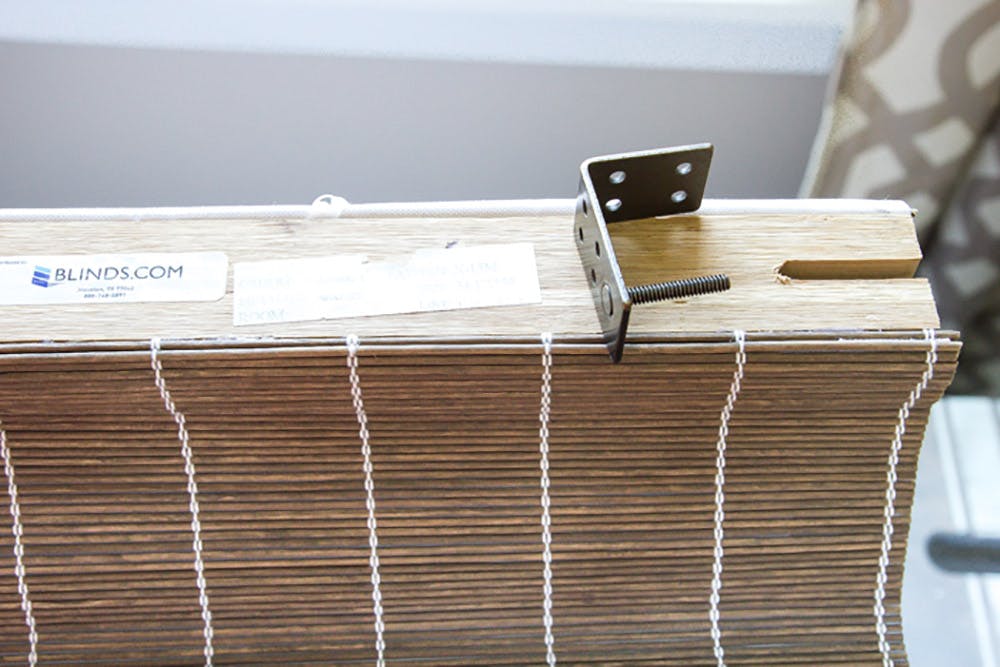 Pictured: Blinds.com Woven Wood Shade in Capri Maple. Photo via @blesserhouse.
Need Help?
Our expert Design Consultants can help answer all your window mount questions and help you find the best blind or shade for your window needs: 844-551-3769.
Read More: