After you've finished a bottle of water, do you throw the bottle away or recycle it? We're hoping for the latter. Nearly 60 million water bottles wind up in landfills every day.
Want to learn something even more shocking? On average, it takes around 450 years for plastic water bottles to decompose.
Heat gain and heat loss through windows are responsible for 25%-30% of residential heating and cooling energy use, according to the US Department of Energy. Needless to say, windows play a huge role in the amount of money you spend on your monthly energy bill.
Keep reading for a sustainable and ethical solution to alleviate your skyrocketing electric bills.
Simply Eco Cellular Shades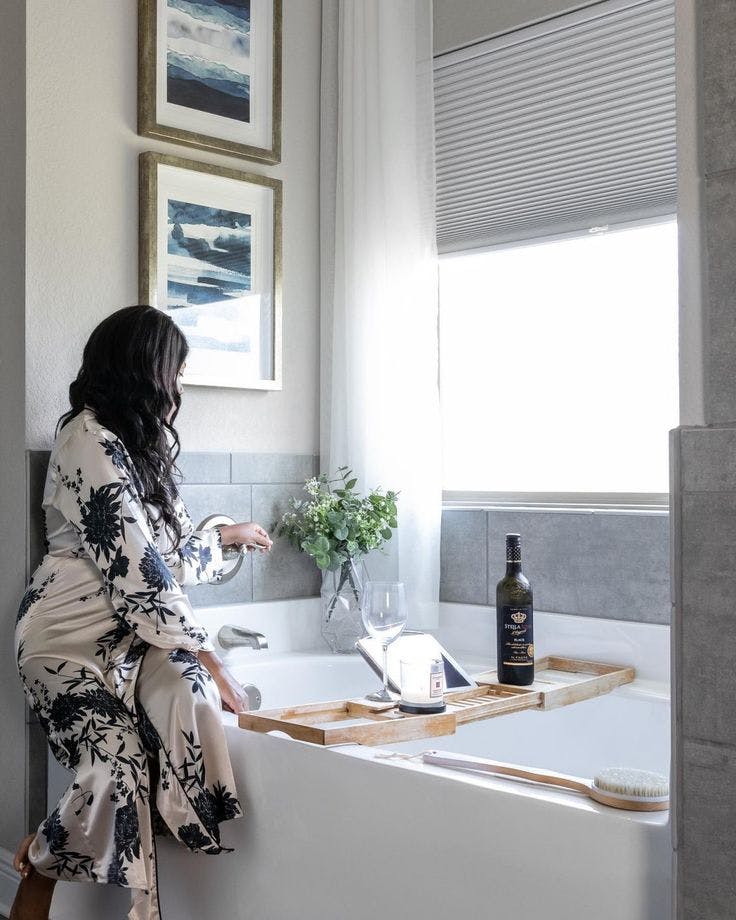 Pictured: SimplyEco Cordless Blackout Cellular Shade in White. Photo via: @keshia_j_home.
SimplyEco Cellular Shades are a new, innovative window treatment that offers excellent insulation and energy efficiency but is also a more sustainable option than traditional window coverings. How? They're made from recycled water bottles.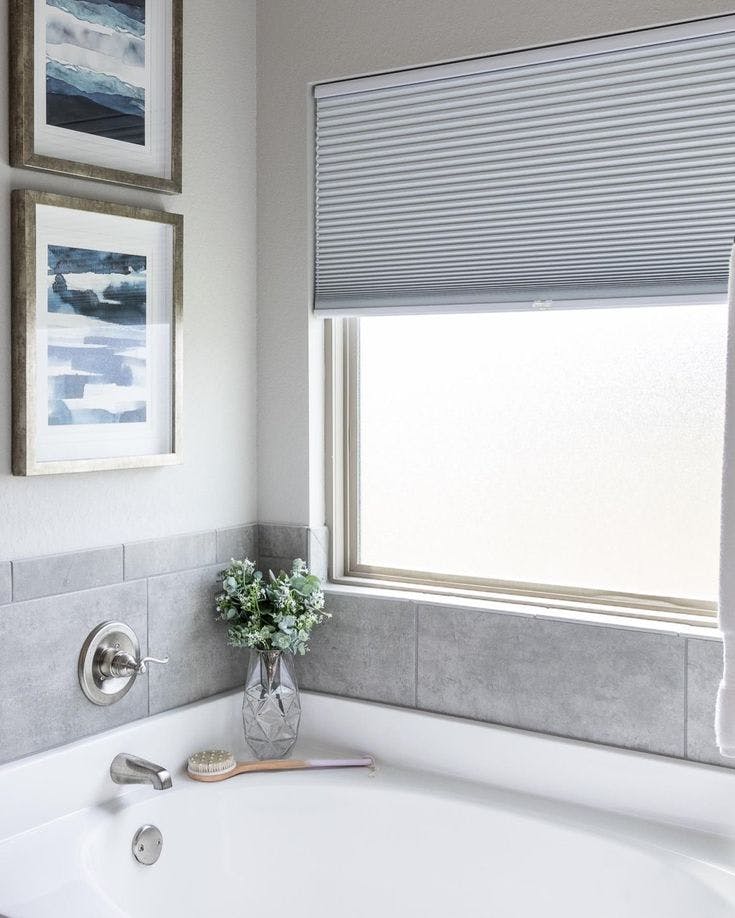 Pictured: SimplyEco Cordless Blackout Cellular Shade in White. Photo via: @keshia_j_home.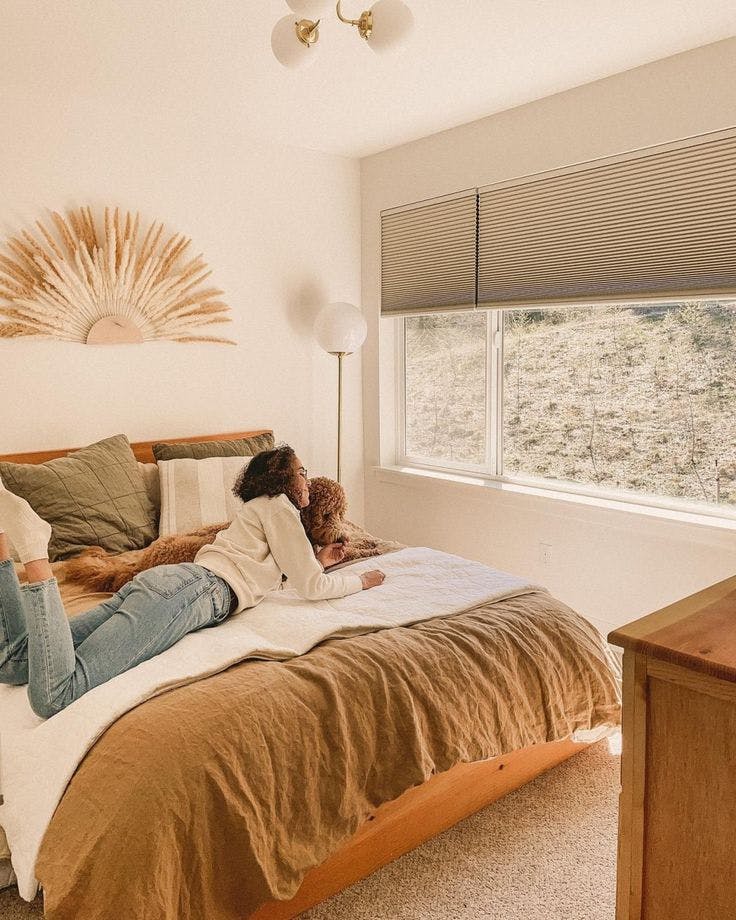 Pictured: SimplyEco Cordless Blackout Cellular Shade in Ivory. Photo via: @aliviafields.
Conserving Energy with Cellular Shades
Cellular shades are one of the most insulating window treatments on the market. Making the switch to Simply Eco Cordless Cellular Shades is currently one of the most energy-efficient home updates you can make. The shade's signature honeycomb design traps air, making it more difficult to escape.
We'll let you in on a pro tip: reduce energy loss through windows by 40% or more by tightly installing cellular shades.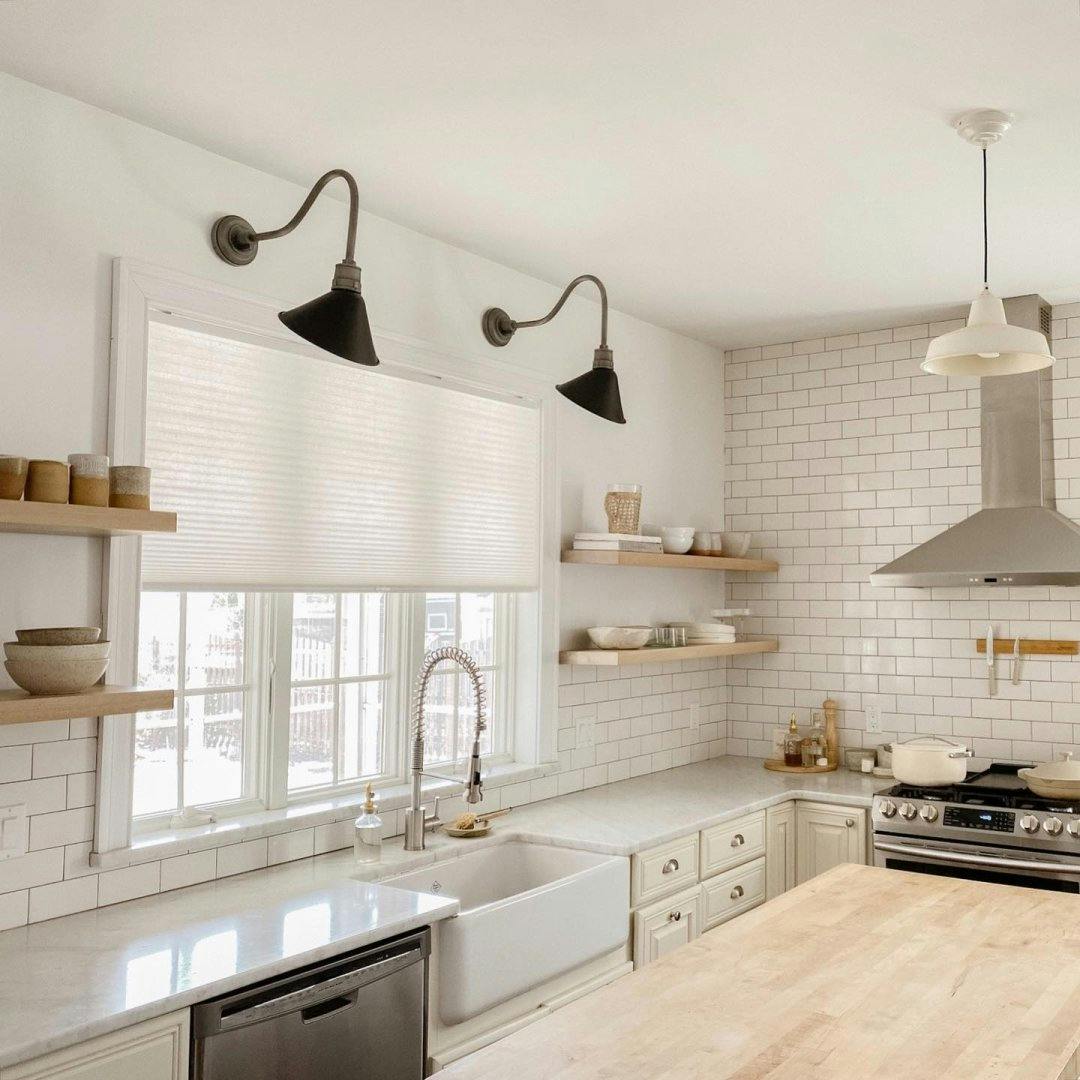 Simply Eco Cordless Light Filtering Cellular Shades in White. Photo via @sylviatribel.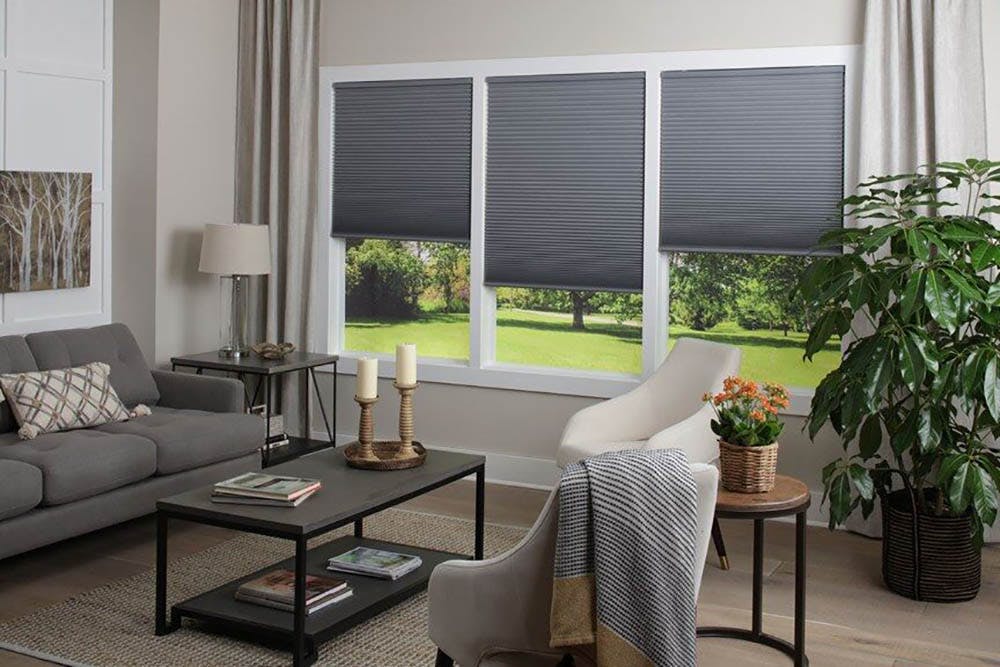 Pictured: Simply Eco Blackout Cellular Shades in Anchor Gray.
Cellular Shades Made From Plastic Bottles?
You better believe it! On average, one 24" x 36" Simply Eco shade recycles 12 sixteen-ounce bottles to make the fabric. That's a dozen fewer bottles lying in a landfill somewhere.
You're contributing to a much healthier environment by significantly reducing the amount of plastic waste.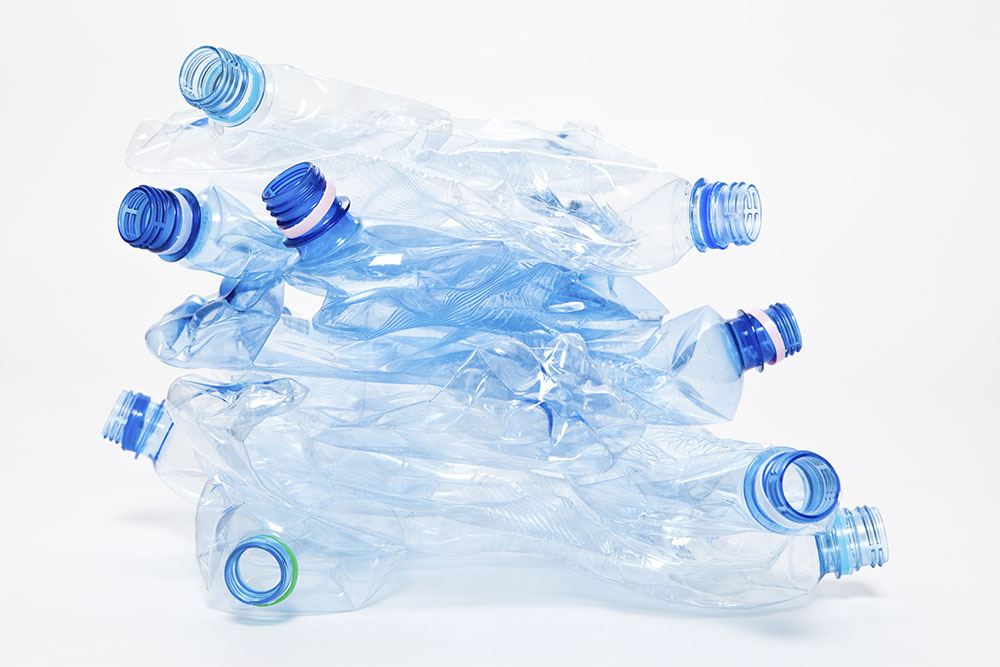 How Cellular Shades Work
Cellular shades help to block heat loss or energy transfer through window glass by creating pockets that trap air and reduce heat transfer. This shade has large, 1.5-inch cells meaning you'll have a more streamlined look with fewer creases and horizontal lines cluttering your window.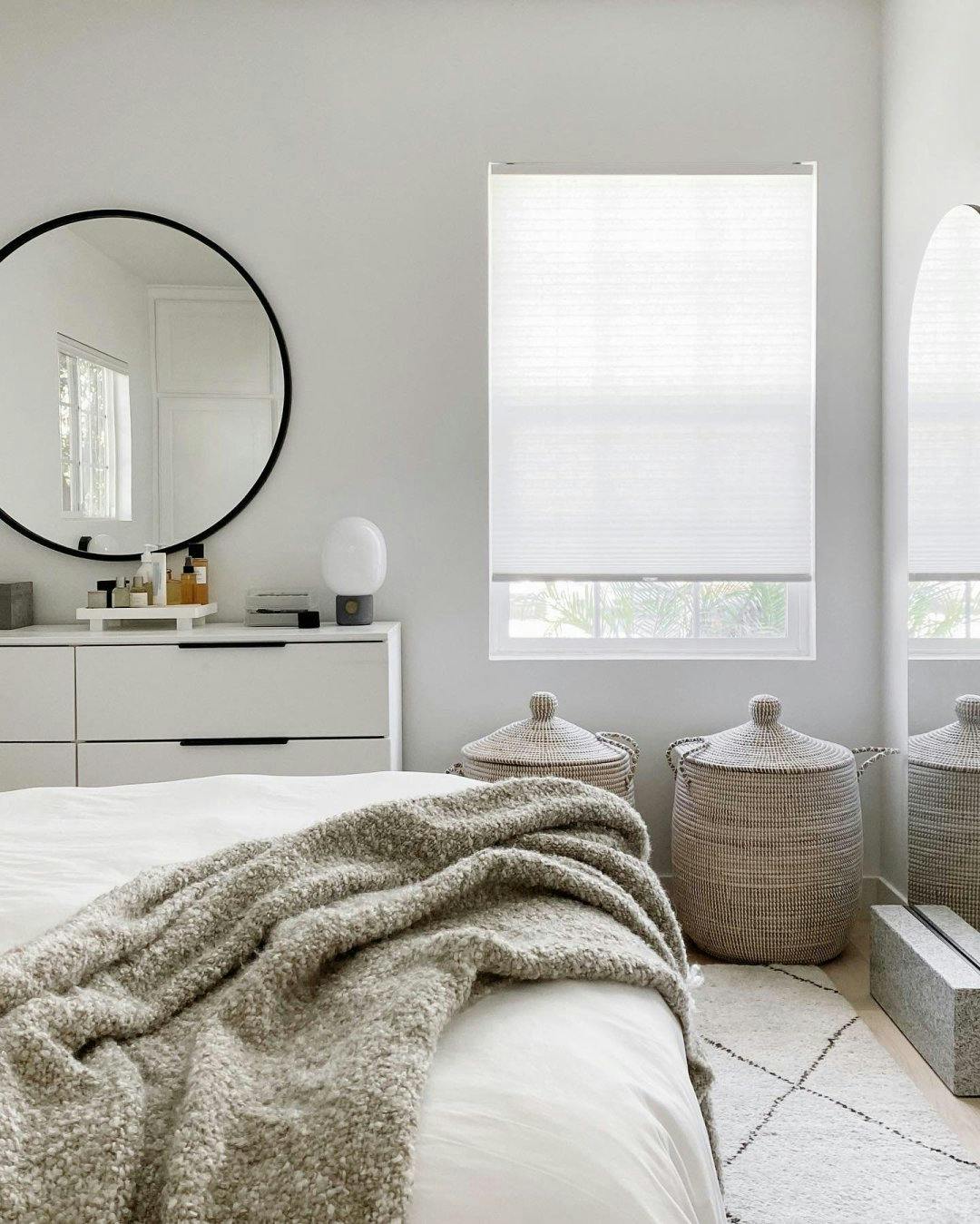 Cordless Light Filtering Cellular Shade in White. Photo via @homeyohmy.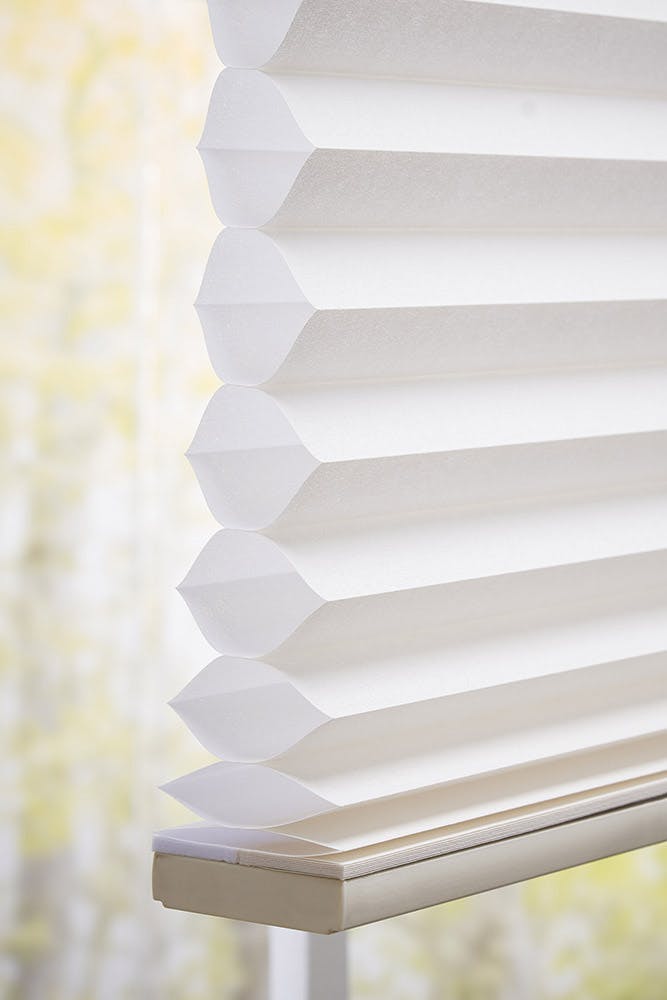 Simply Eco cellular shades are custom-made to your exact color and size specifications. Choose from a curated collection of trendy neutral colors to complement any decor style. They're available in Light Filtering or Blackout so you can find your preferred level of light control. The shades can be ordered in sizes up to 74" x 84", accommodating most standard window sizes. Plus, you can rest easy with a standard cordless lift that is safer for kids and pets.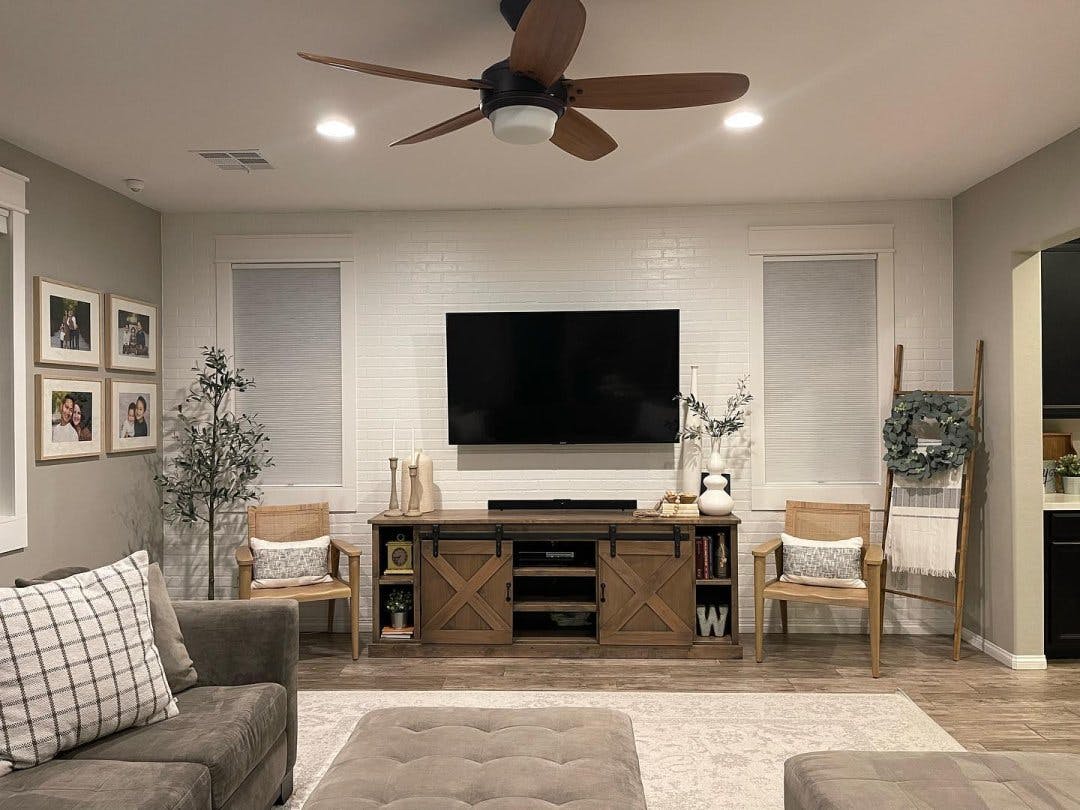 Light Filtering Cellular Shade in Cloud. Photo via @farmhousebyadude.
Pictured: Simply Eco Cellular Shades in Light Filtering (white) and Blackout (white).
Want More Design Inspiration?
Have Questions?
Have questions or need help measuring your windows? Give us a call! Our friendly Design Consultants are available 7 days a week to answer all your window questions: 844-551-3769. We can also connect you with a professional in your area who can measure and install your window treatments.