While many of us love the idea of an all-white room, there's always a fear that space may give off a sterile and cold vibe. If you're looking for ways to warm an all-white space while maintaining the pristine aesthetic, we can help.
One solution is introducing color and textures in subtle ways that balance and compliment the white tones. Here are just a few of our favorite ways to do so with window coverings.
Woven Wood Shades are an inviting way to bring a natural feel to any space. Because Woven Wood Shades are made from natural materials, they come in a wide variety of textures and patterns that allow you to bring a piece of nature in your home. Woven Wood shades can turn a cold white space into a casual and comfortable oasis or can even be played up to a create a more luxury feel, depending on the weave style you choose. Find out now if Bamboo and Woven Wood Shades are Right for you.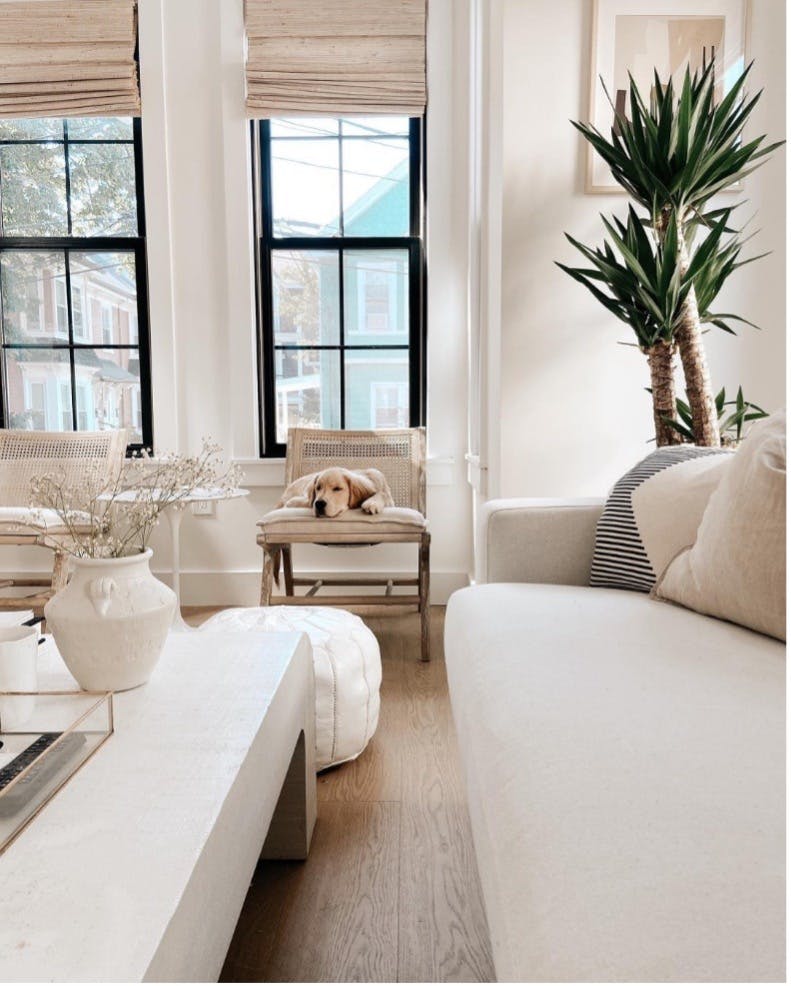 Woven Wood Shades in Bonaire Flaxen. Photo via @melcstyle.
Add Depth with Varied Textures
Roman Shades are a simple and effortless way to add softness to a space as they come in a wide variety of fabrics and colors. Any time you incorporate textiles, it immediately warms and softens the space.You can choose a muted complementary color, or if you are feeling daring, try a printed fabric that brings a wow factor. Most Roman Shades come with liner options to provide additional privacy and even blackout light control, making them a versatile choice for any room in your home.To add more visual interest, you could consider adding edge banding to your shades, or layering the Roman Shades with your favorite drapes.
If you are in need of some additional inspiration, here are 19 Times Linen Roman Shades Looked Effortlessly Cool.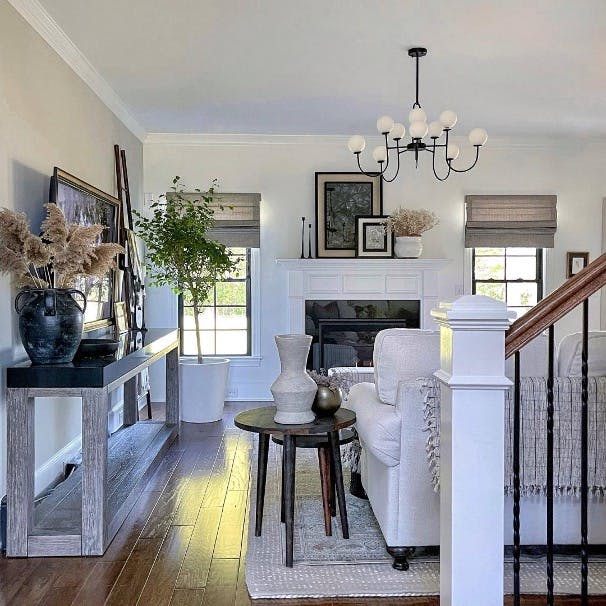 Premium Roman Shade in Shetland Granite. Photo via @makinghousehome.
Bring in a Pop of Color
Cellular Shades are becoming an increasing popular design choice for many reasons. Not only do they provide insulation for those hot summer days or blistering cold winters, but they come in a multitude of colors and even have textured options. Just like Roman Shades, Cellular Shades come in both Light Filtering and Blackout options. No matter what color you choose, cellular shades are a winning choice pair with your favorite throw blanket and immediately warm up your all-white room.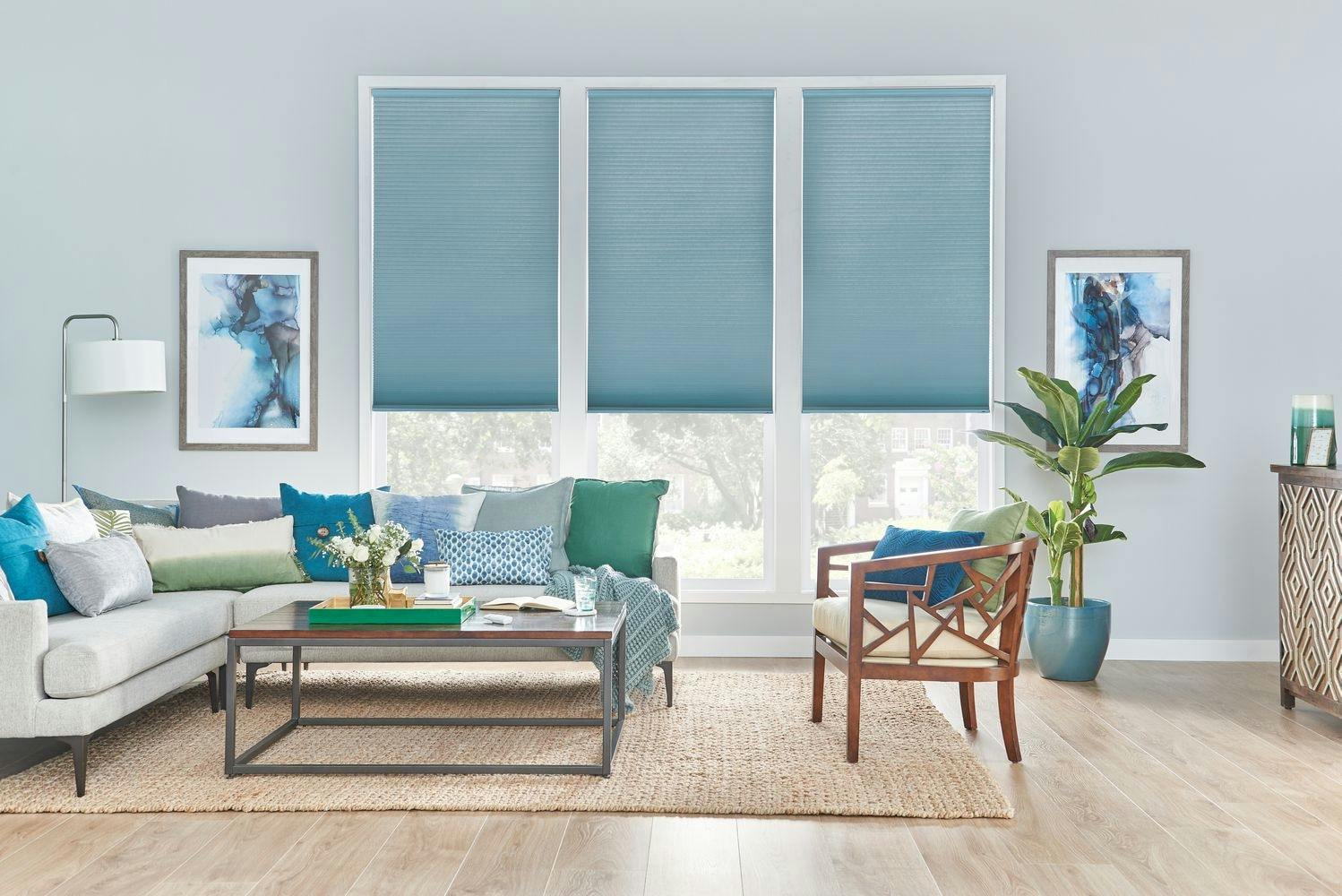 Bali Light Filtering Cellular Shades in Atlantic Blue.
Let us Help!
Whatever your design style, Blinds.com has the perfect fit to warm up a neutral room. We have a team of Design Consultants, ready to help with your project. Contact us at 800-505-1905.
Want More Design Inspiration?
How to Achieve Modern Design With Roller Shades
Step Inside Lifestyle Blogger Nina Williams Coastal Farmhouse Bedroom with Solar Shades
13 Home Decor Trends We Predict You'll Be Obsessed With
The House That Lars Built Gets Major Studio Upgrade with Blackout Shades