Would you believe that interior shutters are one of the fastest growing window treatment styles we sell? It's true! Shutter popularity grew 15% in 2019. Shutters are the epitome of classic style and durability, so it's no wonder they're on the rise. With more customers shopping for shutters than ever, we wanted to answer your top questions.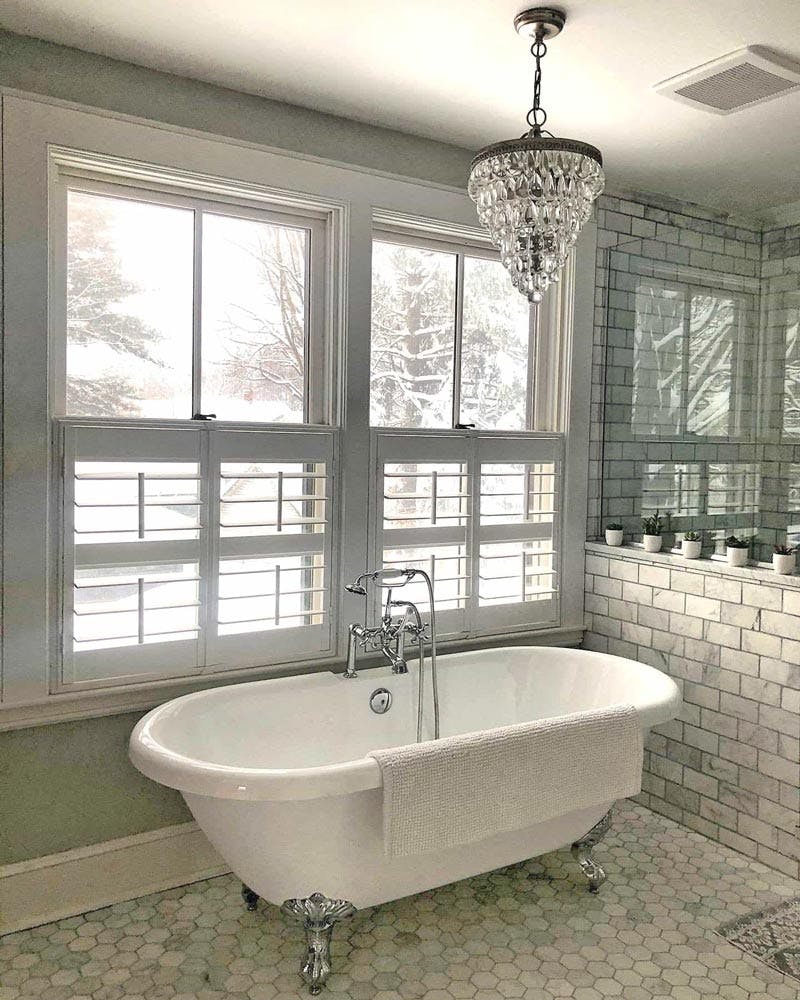 Pictured: Blinds.com Simplicity Wood Shutter in White. Shown with Cafe Height feature.
What Are Interior Shutters?
Shutters are window coverings made of wood or faux wood that consist of a rigid frame and tilt-able horizontal louvers. Unlike blinds which can be raised to the top of the window, shutter panels can be swung open for a clear view. Both shutters and blinds have slats (louvers) that tilt open and closed for privacy or light control. Shutters are more durable than blinds because of they are permanently fixed to the window and are made with thicker materials.
Shutters also differ from blinds in that there are no cords or strings which makes them safer for children and pets.
What are Faux Wood Shutters Made Of?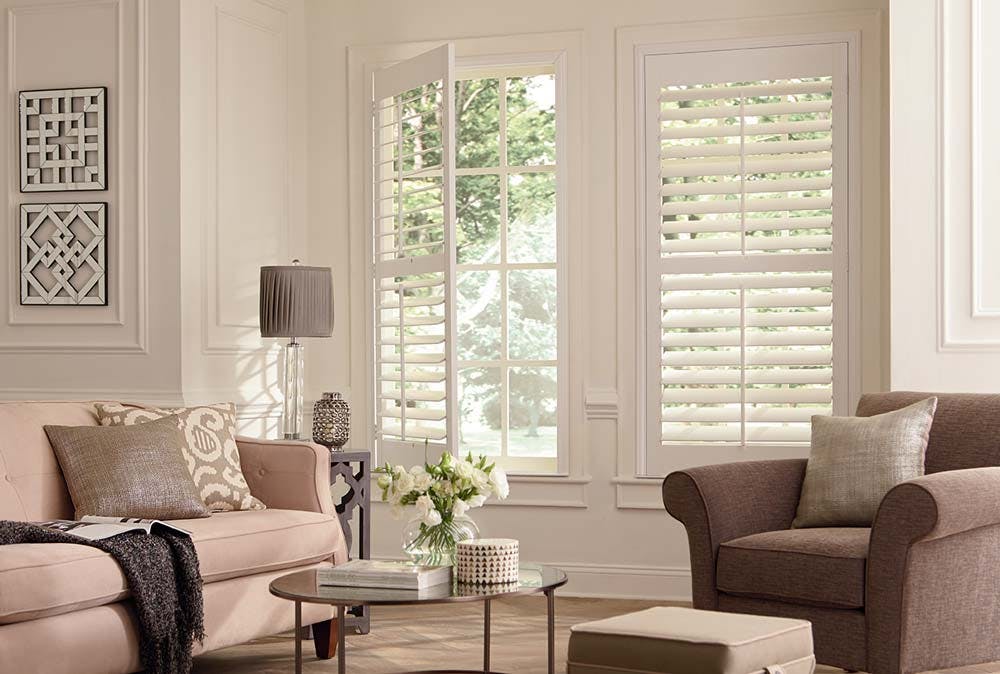 Pictured: Blinds.com Premium Wood Shutters in White.
Are Shutters Still In Style?
Absolutely. Shutters will always be in style because they can be customized to fit any decor style from the ultra-modern to traditional. Trendy homeowners may opt for a hidden tilt in a fashionable color like black for a sleek statement. Larger louvers can also streamline your look. Historic homes or those with a more classic decor style may choose a frame style that compliments their crown molding.
Need help choosing a color? We've got you covered!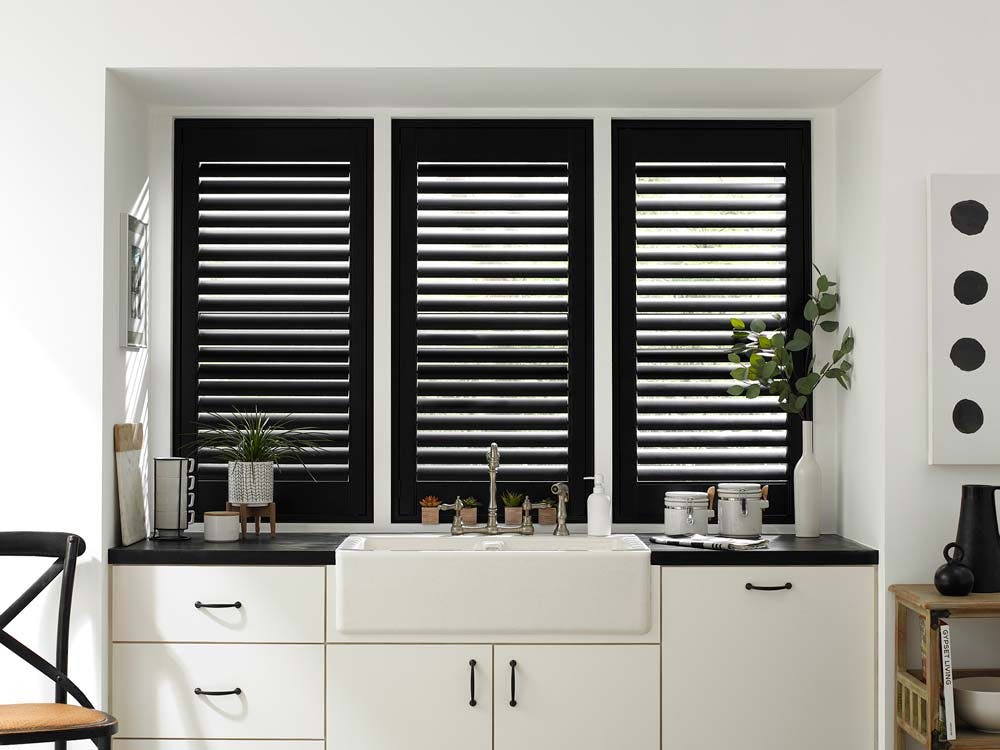 Get a similar look with the Blinds.com Wood Shutters in Black Walnut.
How Long Do Shutters Last?
Shutters are the longest lasting window treatment and once installed, are considered a permanent fixture. In fact, shutters are the only window treatment that can add value to your home when you sell it. As people become more eco-conscious they are investing in fixtures designed to last and window treatments are no exception.
Shutters can last anywhere from 10 to 20+ years, depending on what they are made of and how often they are used. Solid wood shutters are some of the most durable with faux wood shutters being a more economical but still durable alternative.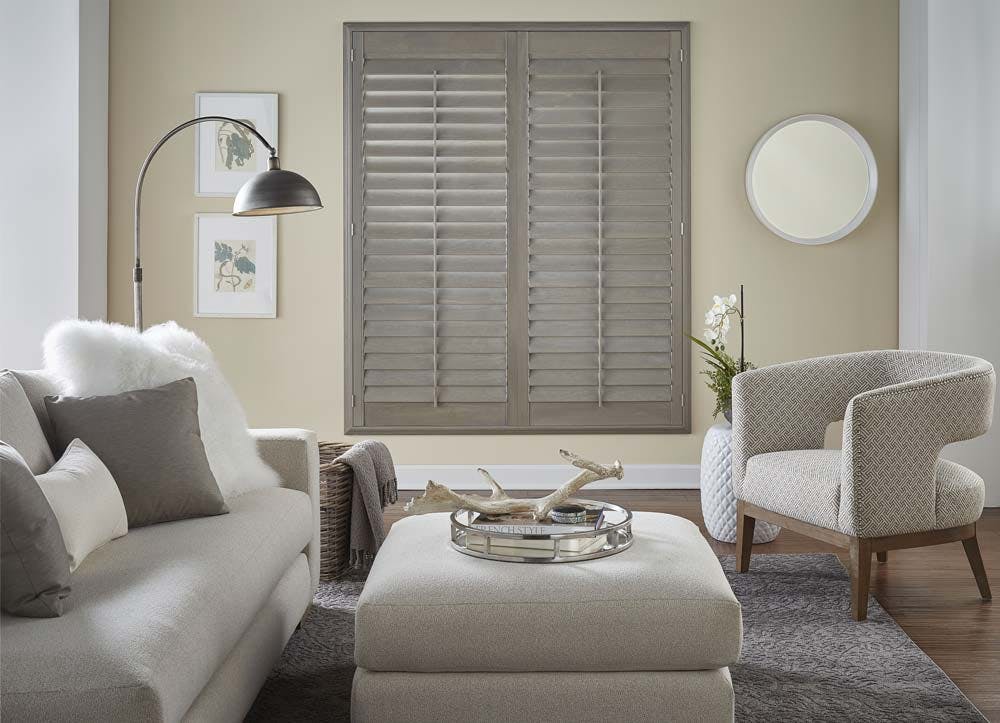 Pictured: Blinds.com Premium Wood Shutter in Gauntlet.
Are Shutters Insulating or Energy Efficient?
Yes! Shutters help insulate windows and can help you save on your energy costs. Depending on the frame style, shutters enclose a window and reduce heat transfer. Faux wood shutters are the most insulating because they are typically hollow which creates an insulating air pocket. Real wood shutters are slightly less insulating but are more durable.
Learn more about the insulating benefits of shutters here!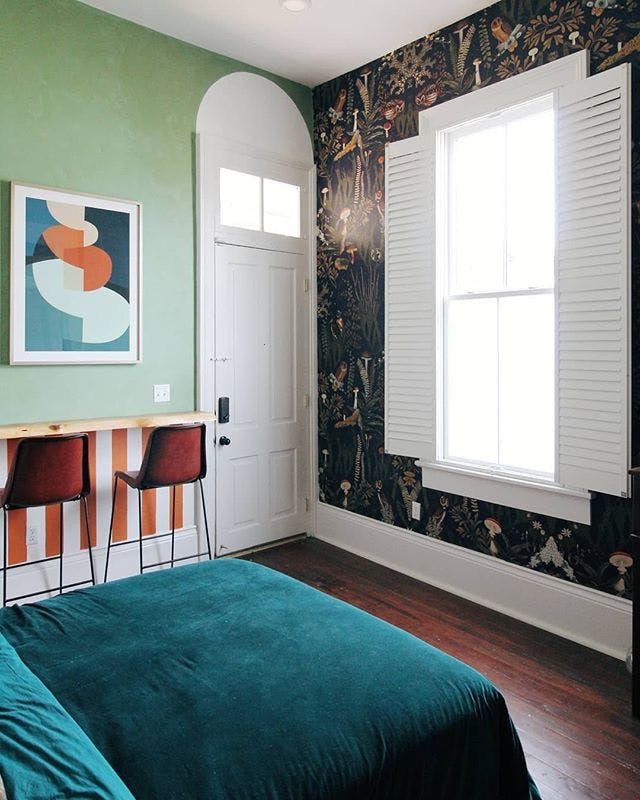 Pictured: Blinds.com Simplicity Wood Shutters in Off White. Photo via @liz_kamarul.
Do Shutters Reduce Noise?
Shutters can help dampen noise. While they won't completely block off sound from things like traffic, they can help quiet a space when fully closed. Be aware that if your room has an echo, shutters can enhance the echo as sounds waves will bounce off their hard surface.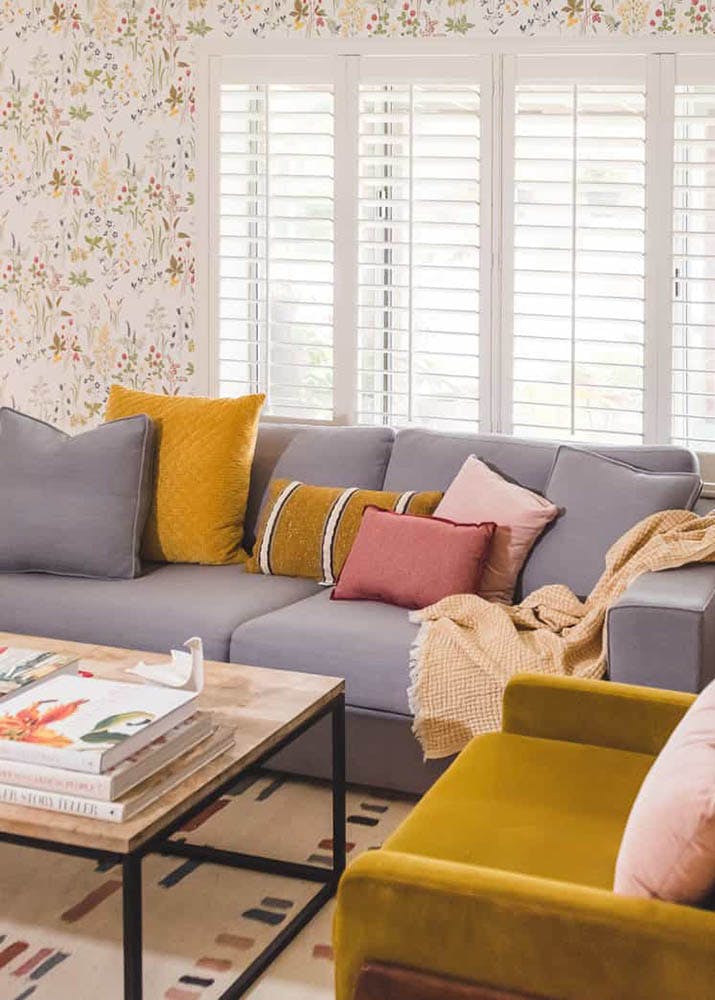 Pictured: Blinds.com Premium Wood Shutters in Off White. Photo via @houselarsbuilt.
How Are Shutters Installed?
Shutters are easy to install but can take a little longer to install than a regular blind. They can either be installed within the window frame (inside mount) or on the wall outside the window (outside mount). The panel typically attaches to the frame via hinges that allow it to swing open and closed. Some shutters allow a panel to be mounted directly to a window frame without the use of an additional shutter frame. Check out our installation guides for more details!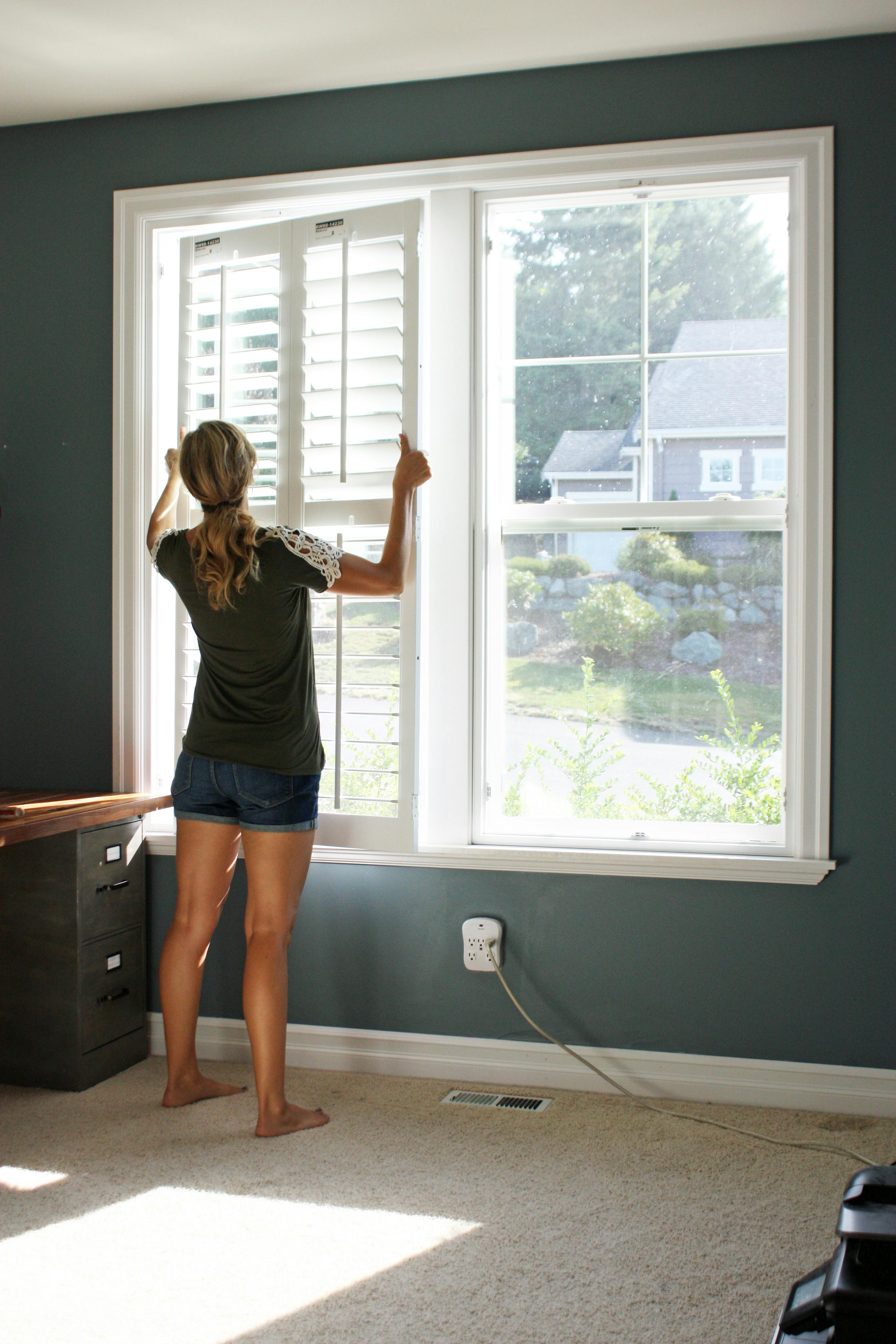 Pictured: Blinds.com Premium Wood Shutters in White. Photo via Meadow Lake Road.
Prefer to have a professional measure and install your shutters? In-Home Shutter Consultations are free! A shutter specialist will come out to your home, help you through the design process, measure your windows and install the shutters for you. The hardest part is choosing a color!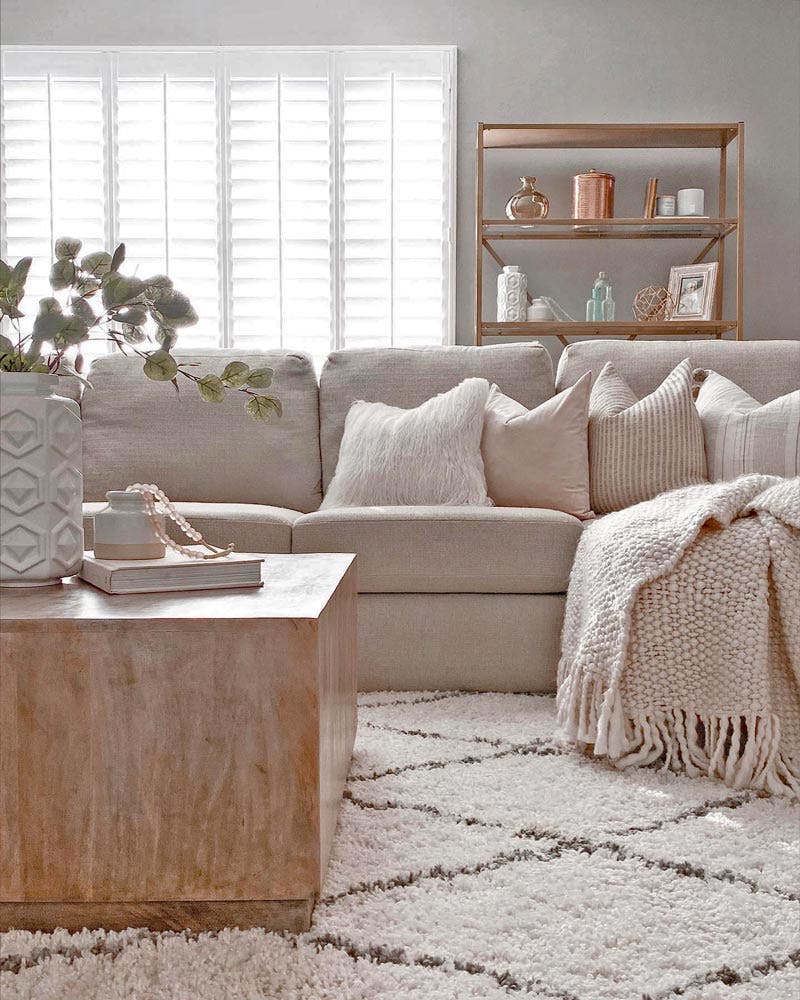 In-Home Shutter Consultations are free! Schedule yours today. Photo via @blindseyj.
How Are Shutters Cleaned?
Typically a dry microfiber cloth is all that's needed to dust shutters. Faux wood shutters stand up against moisture better and can be easier to spot clean. Wood shutters can warp or swell when exposed to excessive moisture so we do not recommend spraying them directly with anything. For stubborn stains a slightly damp, soft cloth is usually all that's needed.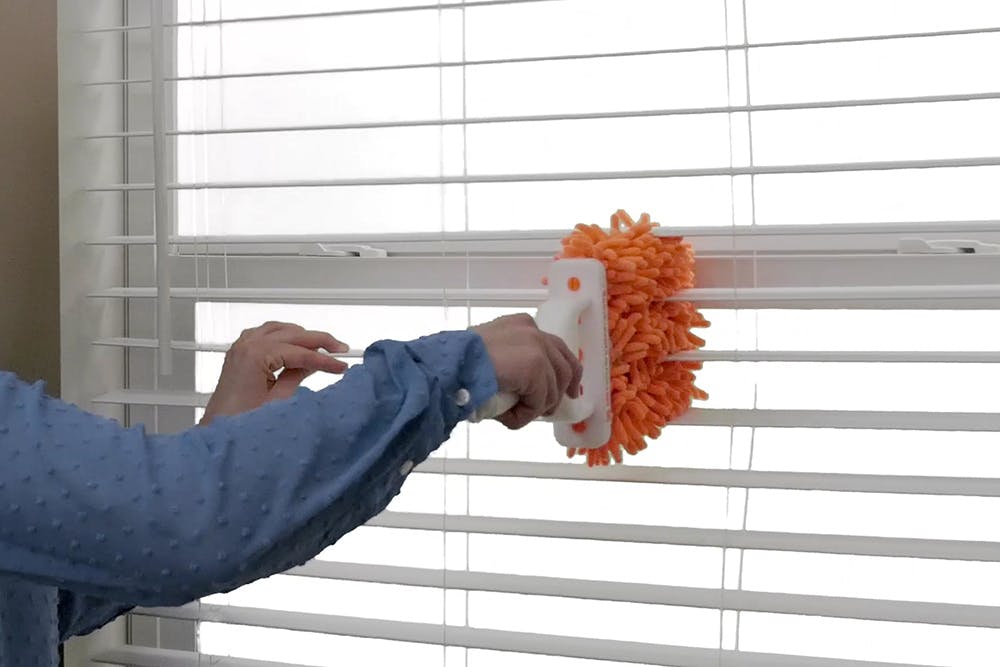 Can Shutters Be Motorized?
Shutters can even be motorized! Levolor Traditional Shutters can now be made with motorized tilt control. This means the louvers can be tilted open or closed via remote with the push of a button or scheduled through the Levolor app!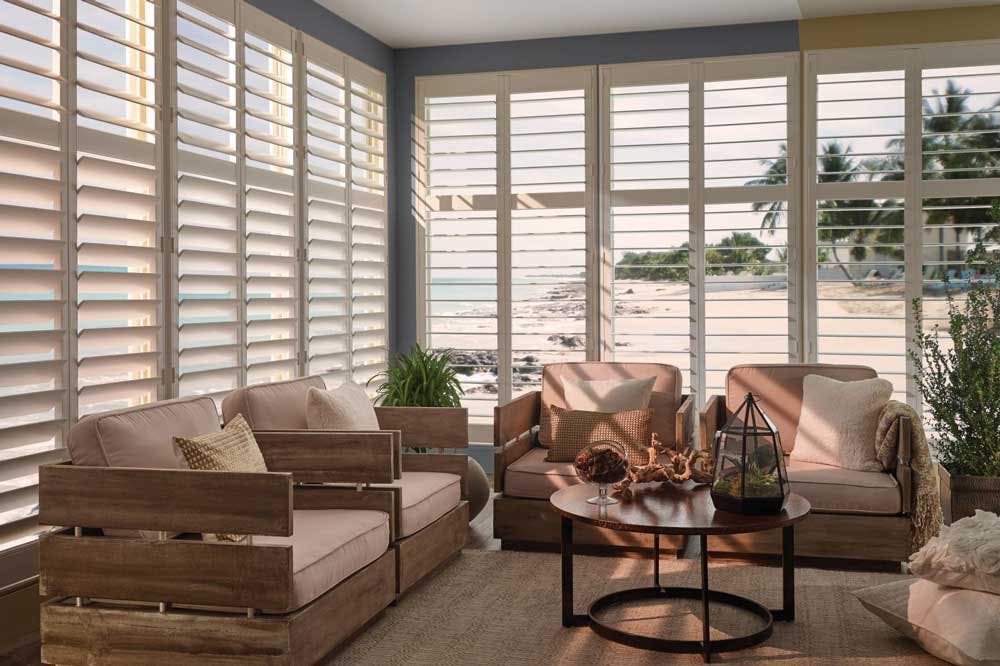 Pictured: Levolor Traditional Shutter in Ivory.
Can I Get A Home Consultation?
Free in-home consultations are available exclusively for shutters. With this service a designer helps you every step of the way from designing the look and feel of the shutters to measuring and installation. The hardest part is simply choosing a color, but your designer can help there too!
When To Hire A Pro vs DIY for Window Treatments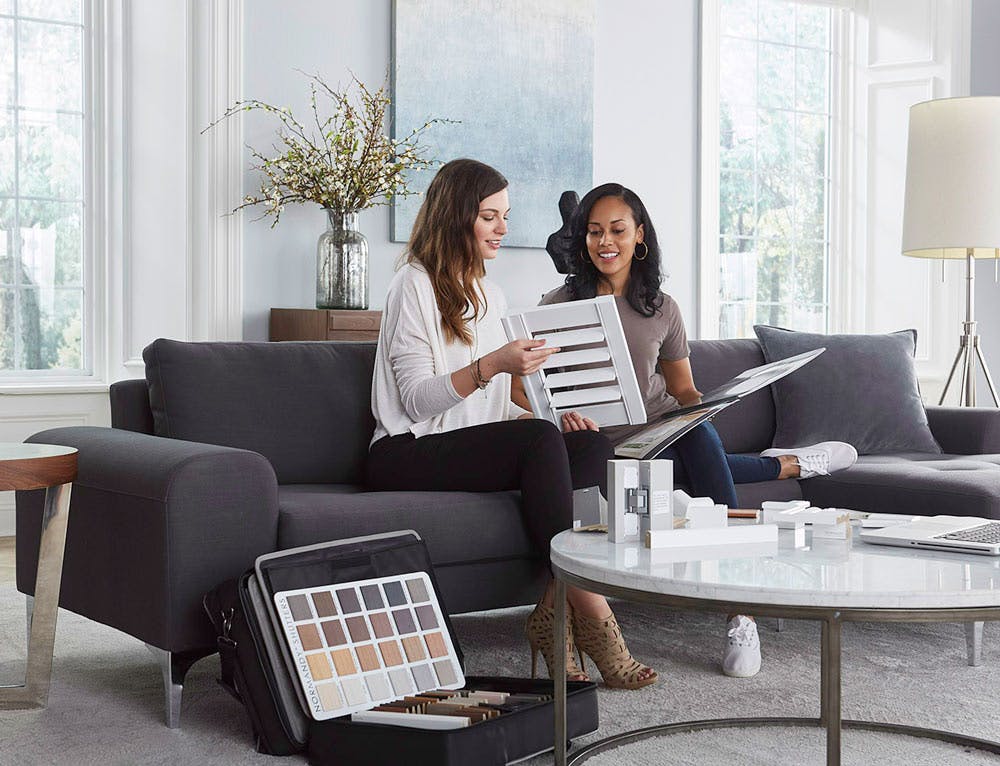 Can Shutters Cover My Circle, Trapezoid or Other Specialty Shaped Window?
Shutters are often the best choice for specialty shaped windows like circles, trapezoids or angle tops. Blinds and shades are usually limited to standard square or rectangle windows because of the way they are designed to function, but a shutter can be cut to a variety of shapes. If you have a uniquely shaped window, we highly recommend calling our Design Center and speaking to a shutter expert: 844-551-3769. They can guide you through the process and make recommendations based on your window's shape or size.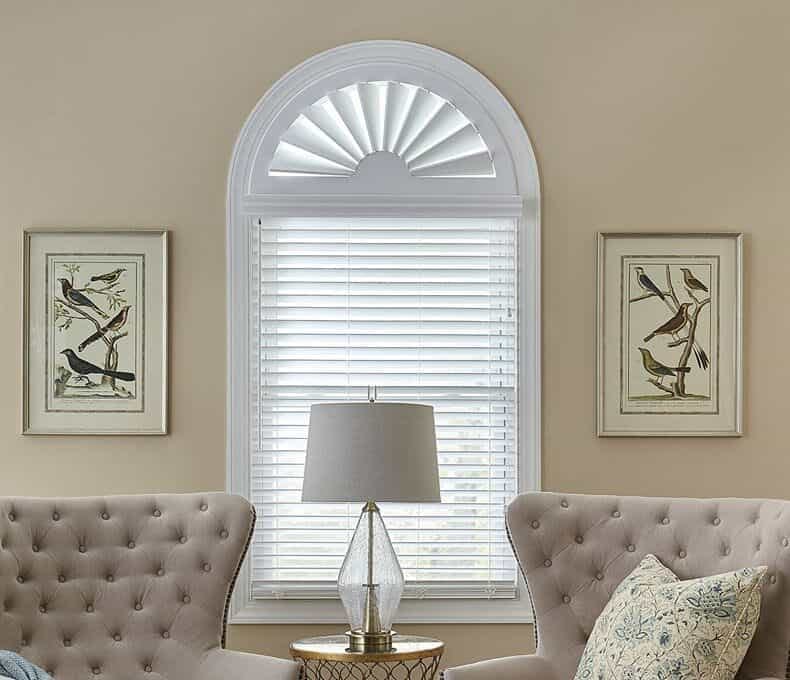 Have Shutter Questions?
Our shutter experts are here 7 days a week to help answer your questions! We can send you free samples, help with measuring or installation questions and even help provide a quote! Give us a call at 844-551-3769. Design assistance is always complimentary.
Read More: