Can Blinds Be Ceiling Mounted?
If your window is too shallow you might have to install your blinds on the wall above the window opening. This is called an outside mount. If the space above the window isn't enough, you ask what other options there are for installing blinds. Blinds and shades can be mounted to the ceiling as long as you have adequate support.
The best way to install blinds in the ceiling is to make sure you are mounting the blinds into rafter beams, studs or joists. Drywall anchors my also be used if wood supports are not in the right location, but check the package to make sure the support enough weight to hold your blinds. If you're not comfortable with the drywall anchors, another option is to add a beam from the attic to ensure the blind has enough support.
Common situations when ceiling mounting may be necessary are very large windows or multiple windows that need to be covered by a single blind or shade. Most blind and shade brackets are universal have holes that allow them to be used for a ceiling mount.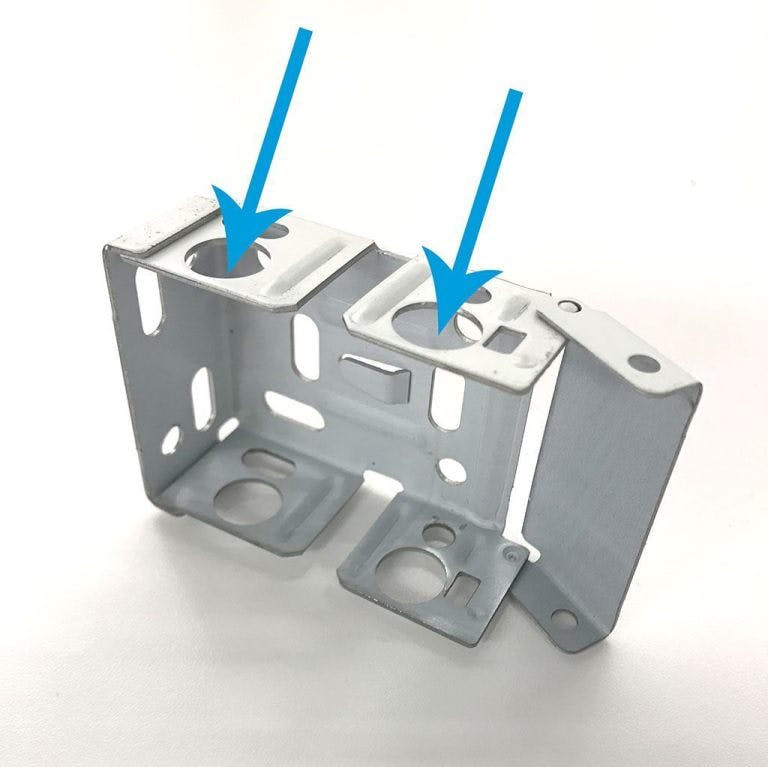 Universal Box brackets will have holes at the top for inside mounting. These would be the same ones you use for ceiling mounting.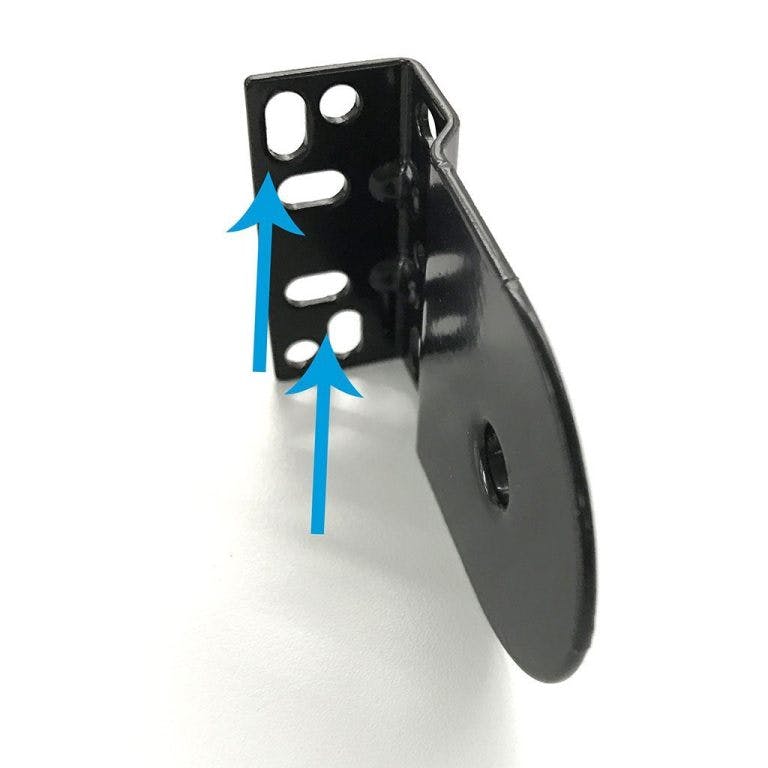 Shade brackets have holes at the top of the bracket that can be used for ceiling mounting.
Need More Help?
Find more information about blinds and shades at Blinds.com or speak with a Blinds.com designer at 800-505-1905.