Do you have a friend who you always turn to for design advice? Some people are born with the style bug, and Anita of Cedar Hill Farmhouse is certainly one of them.
She writes about french country style on her blog, and uses her own home as the most gorgeous example. But it's Anita's helpful, you-can-do-it tips that keep people coming back for decor help over and over.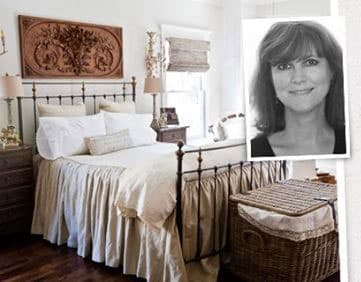 French Farmhouse Perfection
Even the most novice seamstress would think, "that looks doable" after reading Anita's step-by-step linen slipcover tutorial. She'll hold your hand the whole way and help you give new life to a piece you're tired of, rather than tossing it and buying new.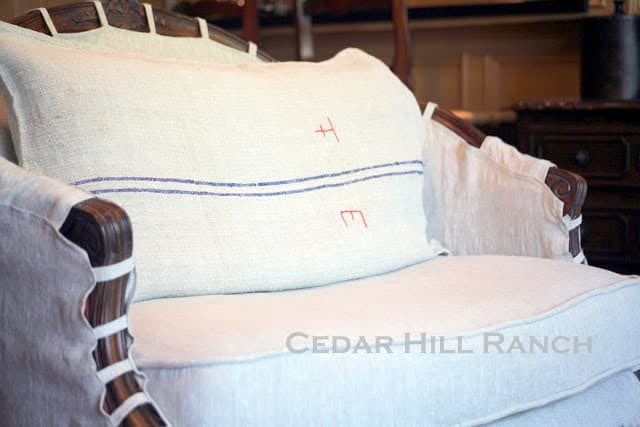 We had the pleasure of touring Anita's home last December, when it was perfectly decorated for the holidays. We saw gems like her collection of vintage dishes, the slipcovers (just as beautiful in person!), and lots of furniture that Anita has expertly transformed with chalk paint.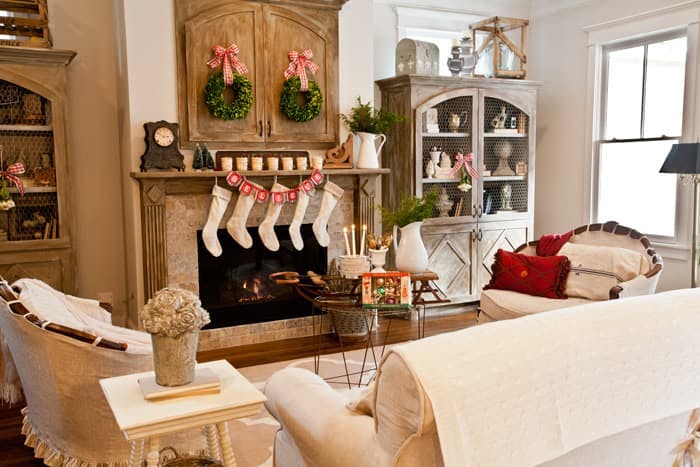 Shades Fit For The French Countryside
As long time admirers of Anita's style, we were thrilled when she asked us to partner with her in covering the windows of her new home. She chose the most beautiful Bali Natural Woven Wood Shades.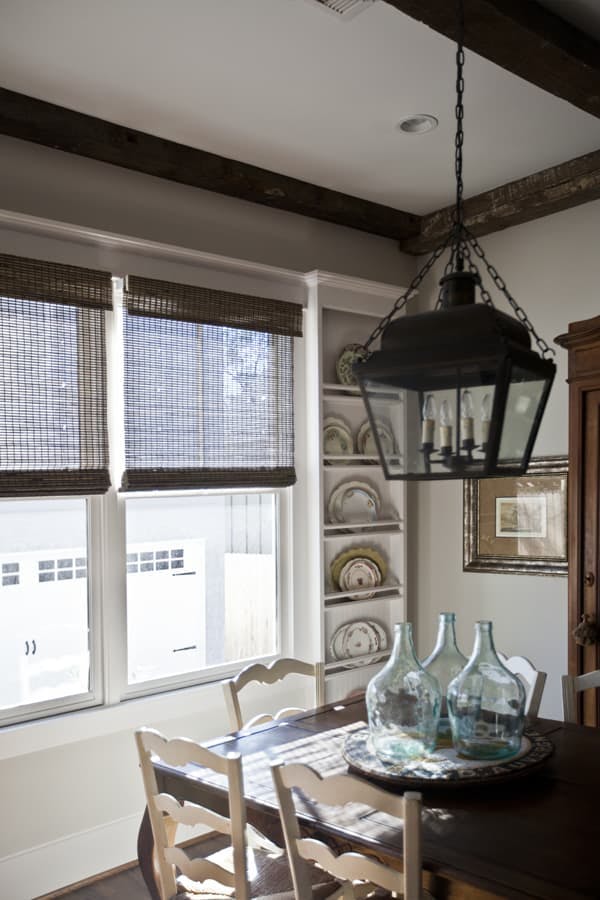 Anita ordered free samples and sifted through the hundreds of colors to find the perfect one. She landed on Cabo Placid which has just the slightest hint of grey. It's the perfect match for her rustic french furnishings.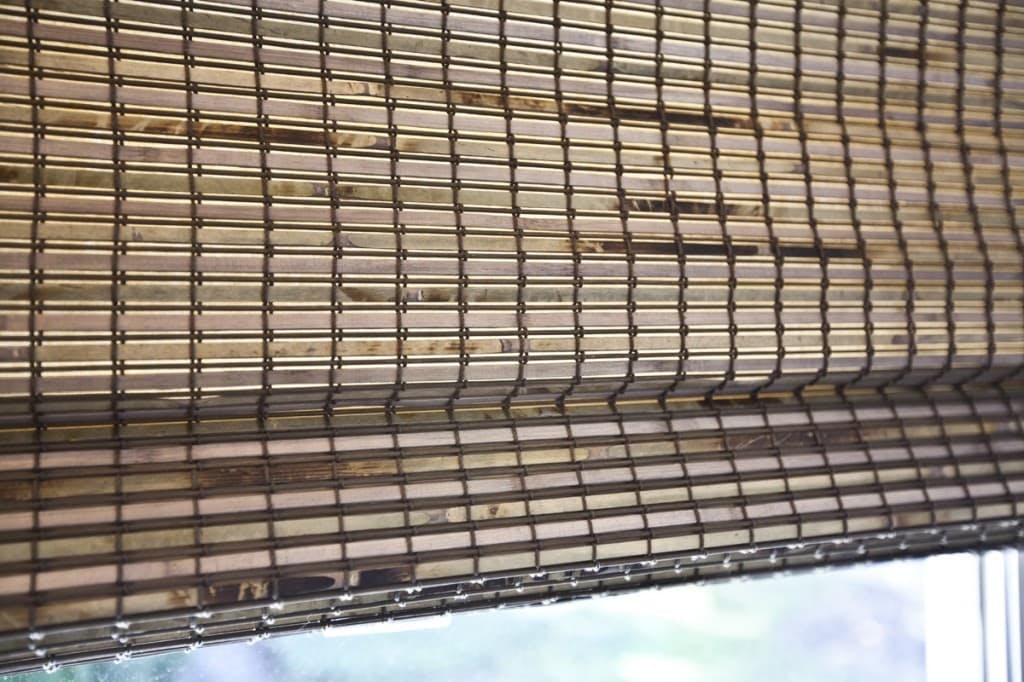 The cordless lift allows her view to stay absolutely clear when the shades are raised, and adjusting them is effortless.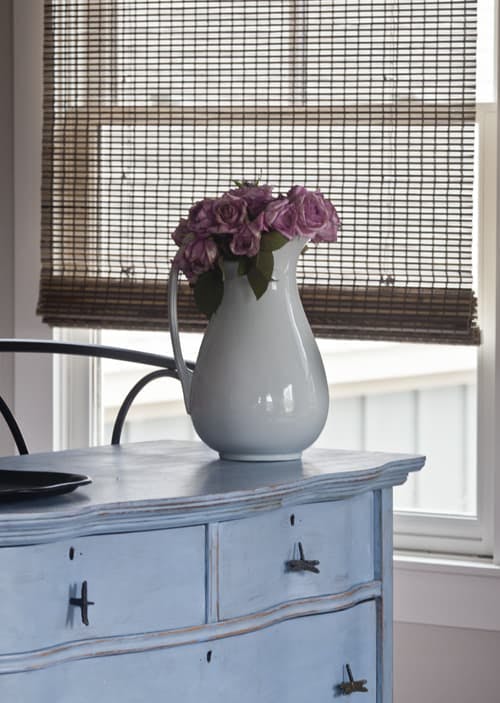 Here's What Anita Had to Say:
"If you have had shades or blinds with those cords, you probably know that they can be frustrating to deal with.  When you open the blinds, the cords puddle on the floor and can be a hazard for children or pets. And they don't look that great either. That's why I LOVE the cordless option.
The other thing I want to tell you is that I have cordless shades at the farm that I didn't not get at Blinds.com and they are not Bali blinds. The Bali blinds feel solid to me, and stay level even after being opened and closed over and over again.
It may sound strange but I get so excited talking about these blinds. I recommend them to my clients often.  But even if you are looking for something else for your windows, give my friends at Blinds.com a call."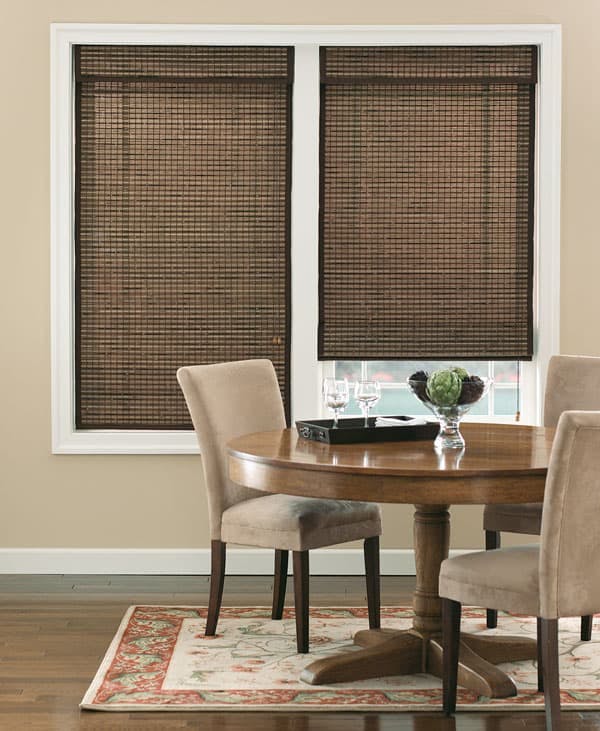 Get The Look with Bali Natural Woven Wood Shades from Blinds.com