Do you ever wonder if your windows and blinds are in cahoots with your rising energy bill?
Check out our handy Energy Saving Window Treatments infographic to find out for yourself!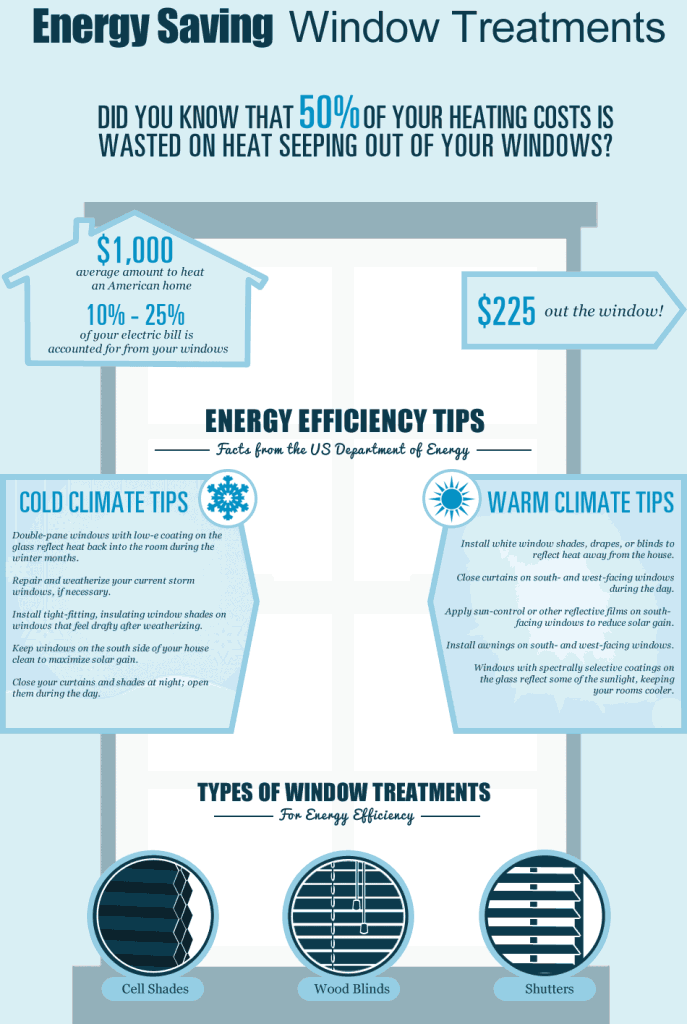 The top window treatments for energy efficiency are cell shades, wood blinds and shutters.
Have you installed any of these in your home or office lately?  Tell us how they've turned out!