Got skylight troubles?  We got answers!  Today's customer design story comes just in time to save your home from overly toasty summer sunshine.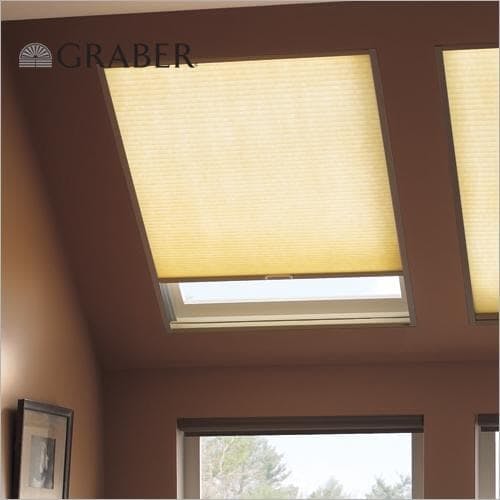 Sure skylights let in amazing natural light, but customer Bob from Seattle was tired of suffering in his sweltering game room when the sun got just a little too brutal.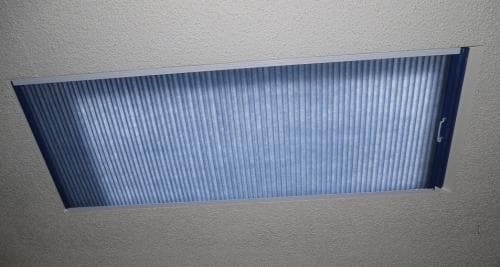 He picked our Graber CrystalPleat Light Filtering Skylight cell shades to filter the light and keep out some of that heat!  We love that the skylight cell shade also adds a welcome pop of color to the room.
Bob said:
We got 2 of these for our skylights to block the sun that was heating up our room and fading items exposed to the sun beam.  These skylight blinds block the sun and heat very well.  They do darken the room a bit when there's no sun/night but when it's sunny, the light shines through with no heat or glare.  Of course, you always have the option to open them.
The installation was very easy and I'm very pleased with the finished product and delivery schedule.
Need skylight shades that open and close?
Want another look at how convenient skylight cell shades are?  Here's another great customer image showing his skylight cell shade open and closed in the daytime depending on the view he wants to see:

Are you struggling with sunny skylights?  Be sure to shop our selection of skylight window shades - with hundreds of colors and blackout as well as light filtering options, we could help you save your favorite rooms from summer!
Ready to get started with your project? Learn more in our guide - how to measure for Skylight Shades.