Many homeowners want their home to be a quiet retreat. They say bold patterns and cluttered spaces don't allow you to truly unwind after a long day.
If this philosophy is speaking your language, you'll love our pal Ashley Pashy from @the_cornellranch. She likes her spaces clean with charming accents charming, and firmly sticks to a white and black palette.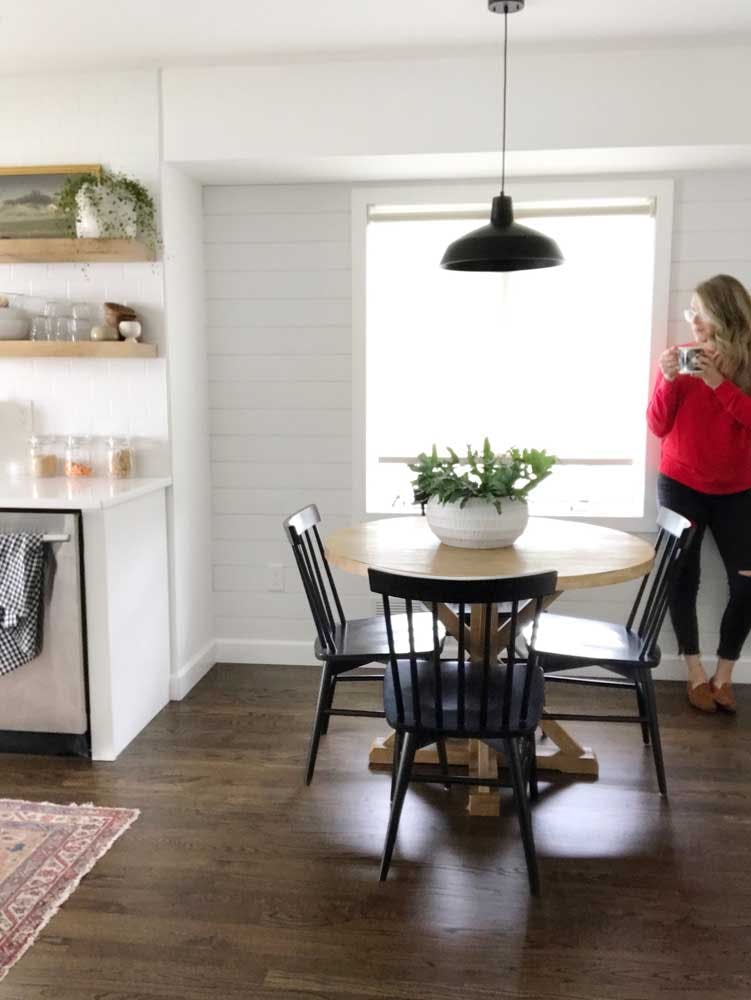 New York Home Gets a Fresh Look with Farmhouse Accents
Ashley has spent the last three years fixing up a 1989 home in New York State and has developed a signature rustic-modern style by sticking to a white-on-white palette with touches of black. With natural accents like weathered wood and greenery, her minimalist space feels serene rather than stark.
When she purchased her home it was a complete wreck, and she has lovingly brought it back to life with new floors, doors and a clean coat of white paint. We recently spoke with Ashley to find out more about her renovation and her recent window covering refresh.
Take a Closer Look on Instagram
Ashley is giving us a behind-the-scenes look at her new space in our Instagram stories. Catch it in the highlight called "Cornell Ranch."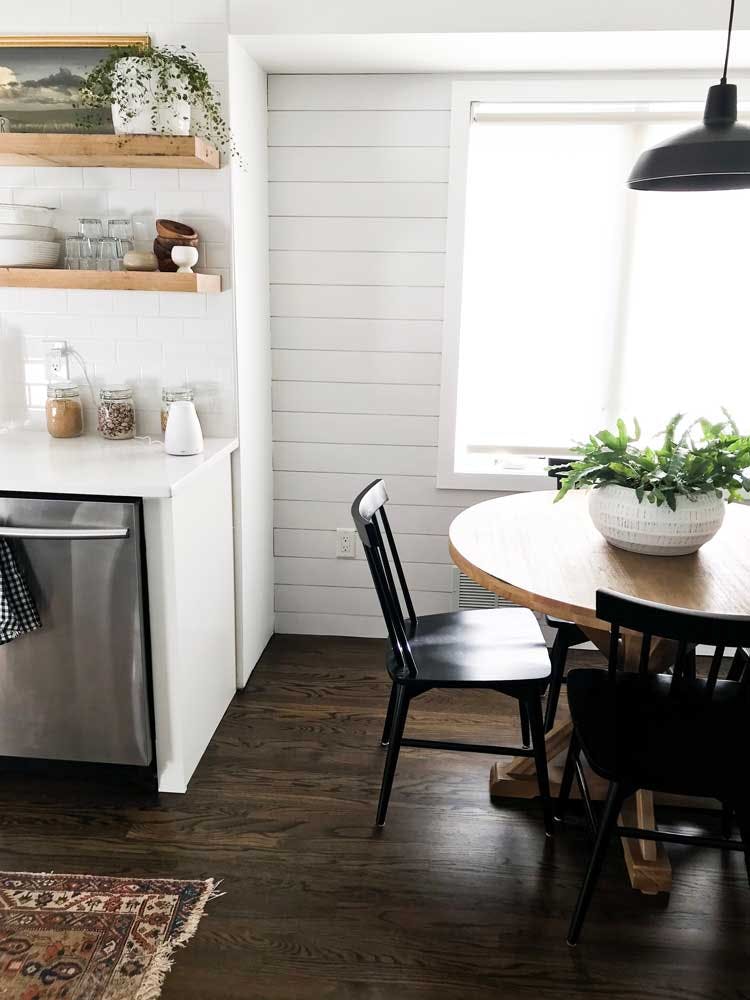 The renovations and interest in decorating started when we bought our home. I thought, is this real life?! Can I really make this place my own?!
The house was a complete wreck, a total fixer upper. To document all the work we did and get inspiration, I started @the_cornellranch. I love the community that has grown up there and I'm so grateful that I get to share this journey with them.
My style is a mix of old and new. I like a little bit of everything, but no matter what I do, I try to keep the look clean. Mostly white-on-white with black accents. I don't do anything bold or crazy.
I'm always inspired by Studio McGee!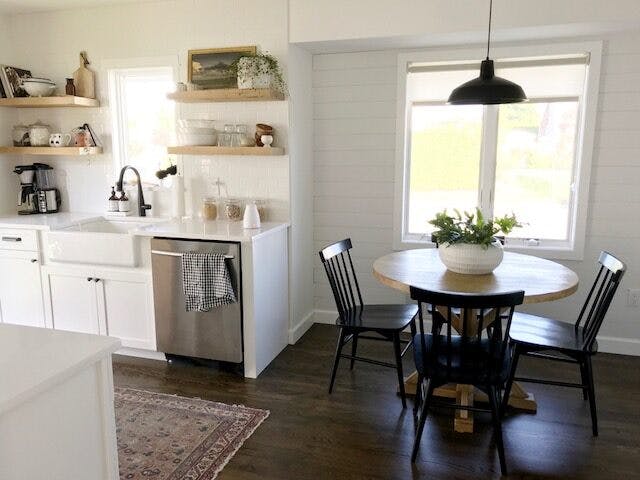 Our kitchen!! It's my favorite! It took us an entire year to complete it, but we did it ourselves (with a lot of help from family and friends.) So it's a true labor of love and we definitely love it!
When we designed the kitchen we wanted to let in as much natural light as possible, so we have these beautiful new windows to brighten up the space. It's embarrassing, but we've had paper shades on our windows for years. So I was excited to work with Blinds.com to put up some real shades.
Our front windows are HUGE so I wanted something minimalist that would tone down the giant wall of glass and make it look uniform. Plus we wanted to keep our beautiful natural light, so I knew I needed something sheer.
Even though they're light filtering, the shades filter a ton of the bright sun in the morning hours and give us privacy which is key for a huge window in the front of your home!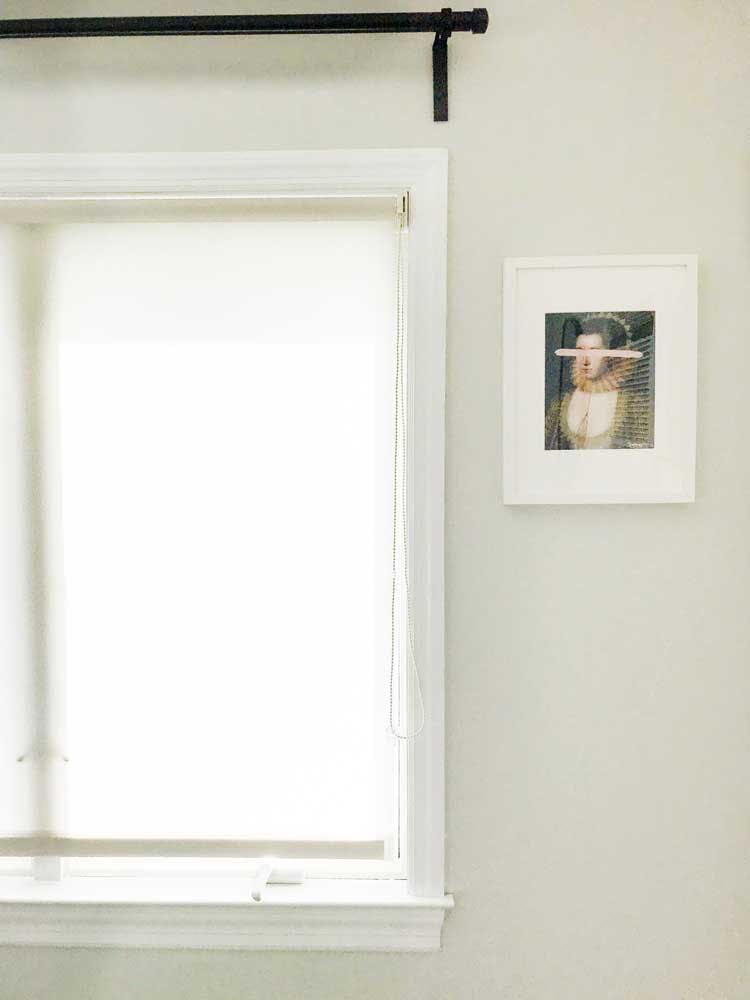 I LOVEE the look of roller shades, and I always have. We ended up going with Blinds.com Light Filtering Roller Shades in Starlit Shoreline. They work so well in this space because they aren't in your face. They blend in perfectly with our white walls and white cabinets.
Even though I love an all-white palette, I wanted something to give the windows a little bit of dimension and texture. The fabric is the perfect off-white and has a really beautiful woven texture. It makes the windows pop just the way I wanted.
They were also super easy to install and I love that the cords stay anchored to the window and out of the way.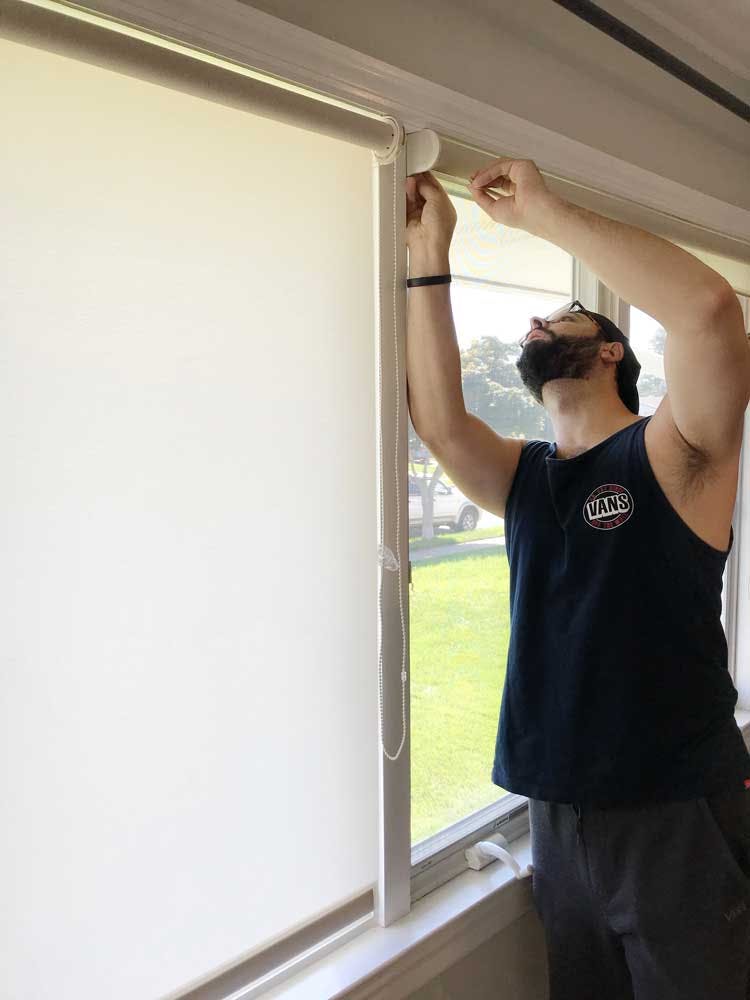 We are doing a little facelift to the living room, it was legit a room of hand me downs so its been fun making it more intentionally our style.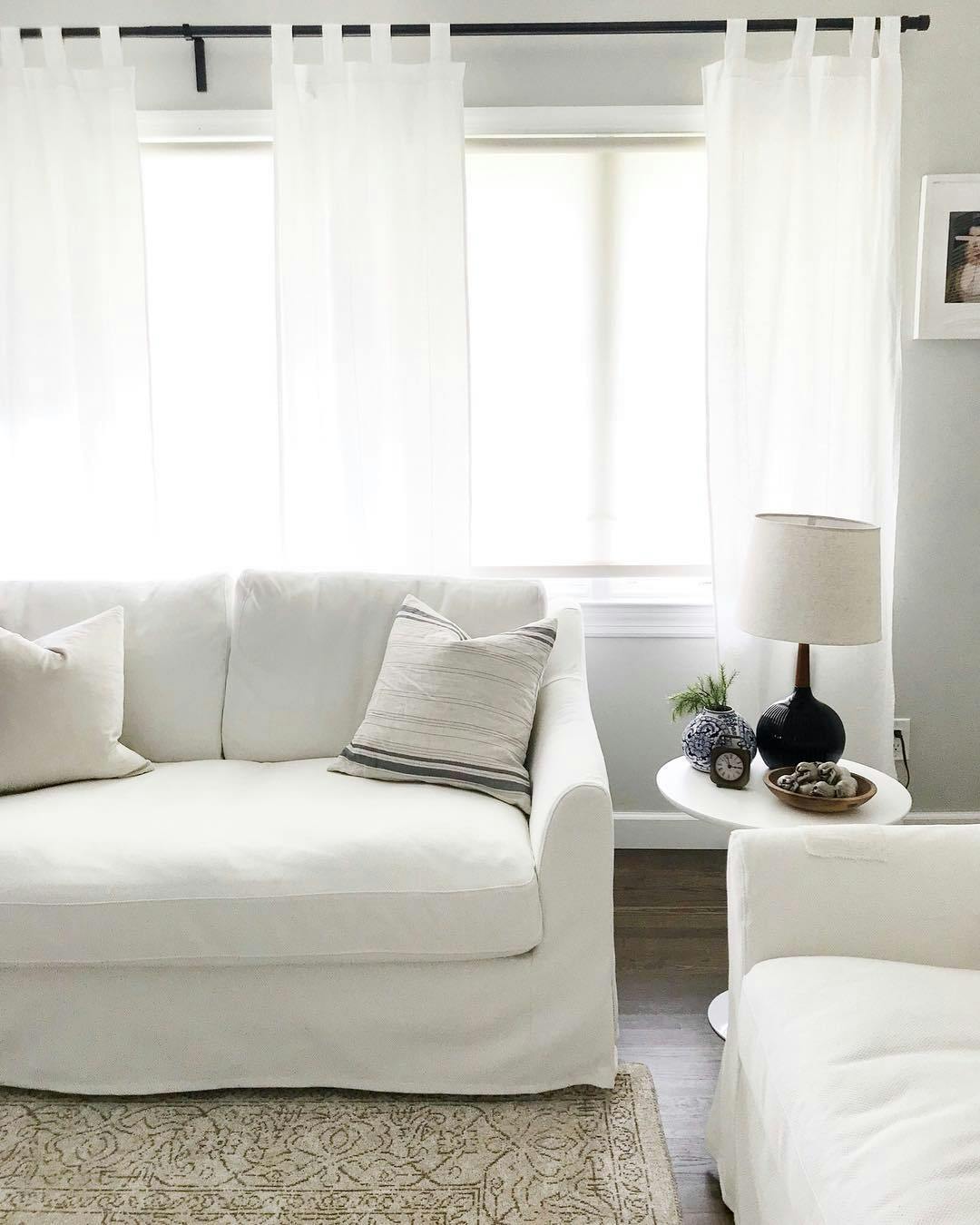 Have tons of patience and an established budget. To make your budget go further, find timeless pieces you love with trendy items at the bottom of the list. Those can be pricey and go out of style quick.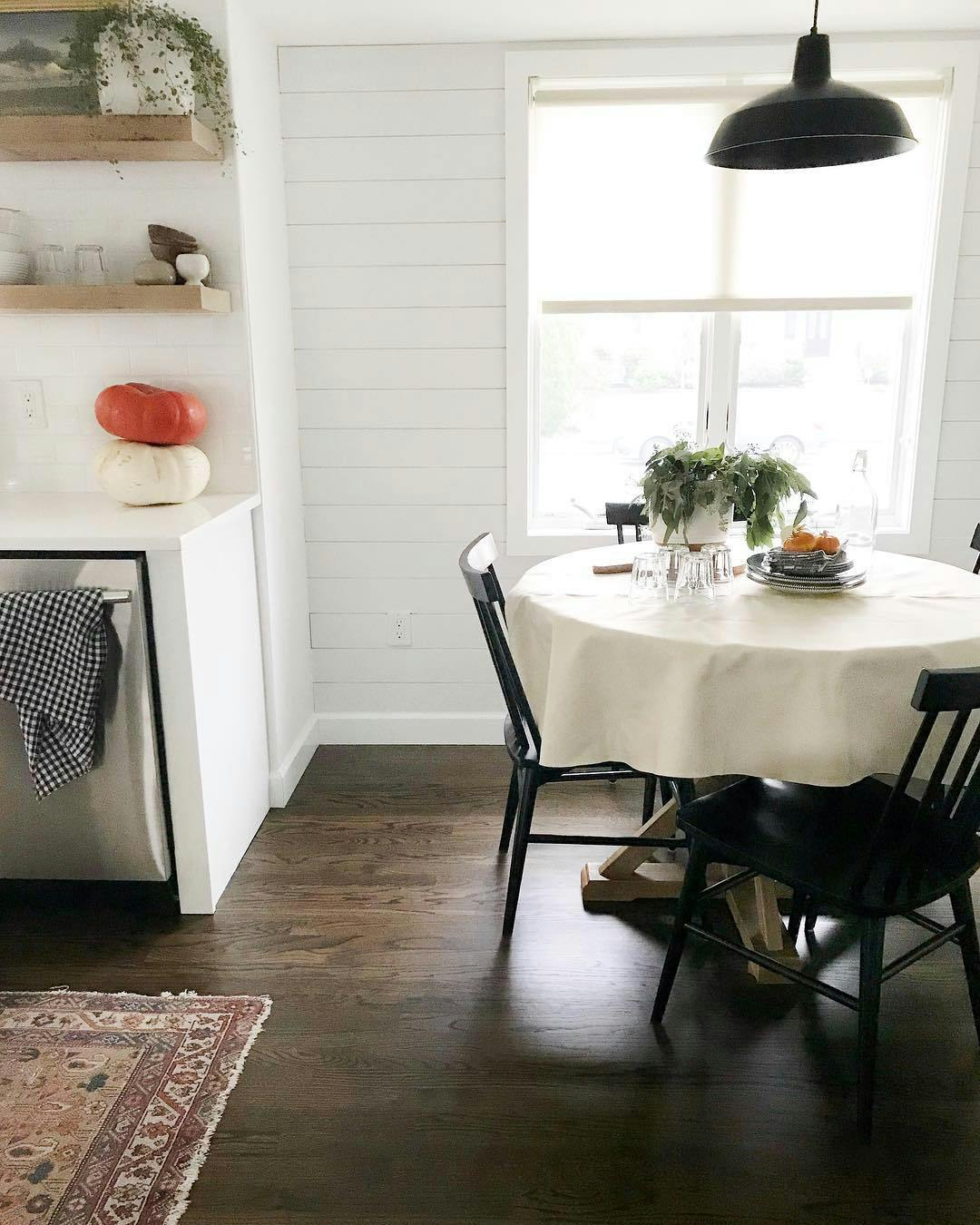 Take a Tour of Ashley's Space on Instagram
Ashley took over the Blinds.com Instagram Stories to give us a behind-the-scenes look at her remodel and new shades. If you're reading this later, catch it in our highlights under "Cornell Ranch."
Get the Look!
Ashley chose Blinds.com Light Filtering Roller Shades in Starlit Shoreline.