Blinds.com UX Designer John S. has been spending some time exploring the different products available at Blinds.com in order to get familiar with what we carry. Here's what he found out about wood blinds and faux wood blinds.
As a recent home buyer, I had to think about blinds for the first time in my life. Genuine wood blinds versus faux wood blinds: who really knew the difference? After some extensive research, I'm here to break it down for you.
Faux wood blinds are great alternatives to genuine wood blinds. First of all, they're more affordable than genuine wood blinds. Also, they're usually made of PVC or vinyl, thus scratch-resistant, moisture proof, and UV protected. Because they can withstand humidity and extreme temperatures, faux wood blinds are good for bathrooms or places exposed to direct sunlight. Made with wood-like stains and finishes, faux wood blinds also look great. Their resilient materials make for an easy clean: just use soap and water. Faux wood blinds are long lasting, great looking, easy to maintain, and affordable.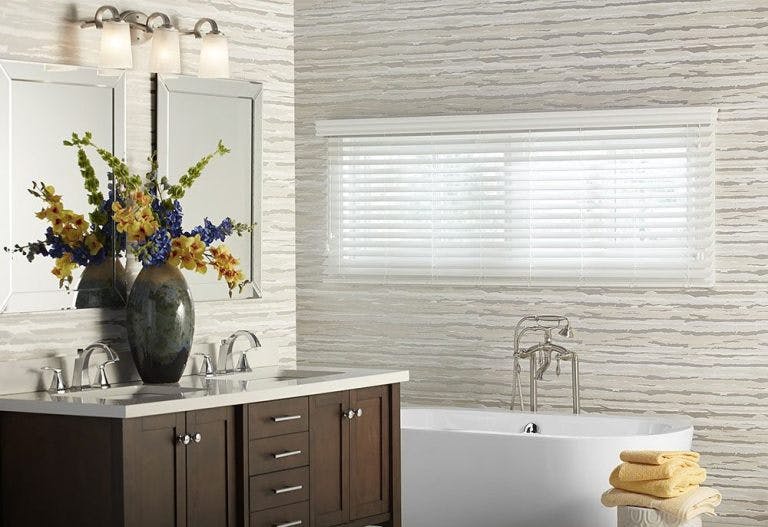 Although faux wood blinds can look like genuine wood blinds, you can't beat the classy look of the real thing. Wood blinds are made from various hard woods and the materials are lighter than those used for faux wood blinds, thus requiring fewer ladder cords and making it easier to lift. With fewer detracting from the aesthetics, the focus remains on the blinds themselves. A down side to wood blinds is their natural material; they're more prone to scratches and can warp or crack when exposed to high humidity—this makes them more suitable for dry areas. While real wood blinds may cost more than faux wood blinds, they are more energy efficient and are available with many more natural stained colors.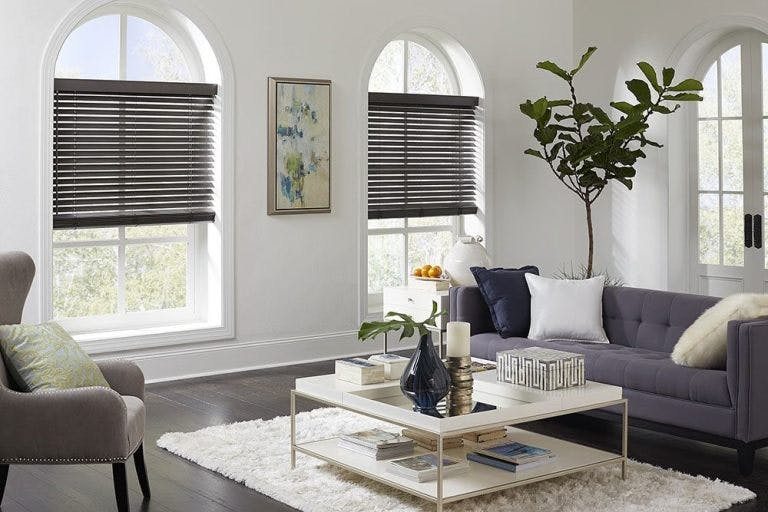 Both faux wood and wood blinds are great window options. Figure out where the blinds will go and in what sort of environment. If you have children, maybe resilient faux wood blinds would make the most sense. If it's a room not in direct sunlight, maybe genuine wood blinds would class it up. Look at the factors in your life. I hope this quick comparison helps you in your blinds selection.