Want to freshen up your holiday decor this year instead of just pulling out the same old garland and ornaments? Here are some unexpected holiday decorating ideas that you can layer onto the pieces you already have.
1. Give Your Tree a *Glow* Up
If you don't do it already, try placing your tree in front of a window. (or a corner window for extra credit!) The light shining in will make your tree glow and sparkle, especially when it's completely covered in tinsel.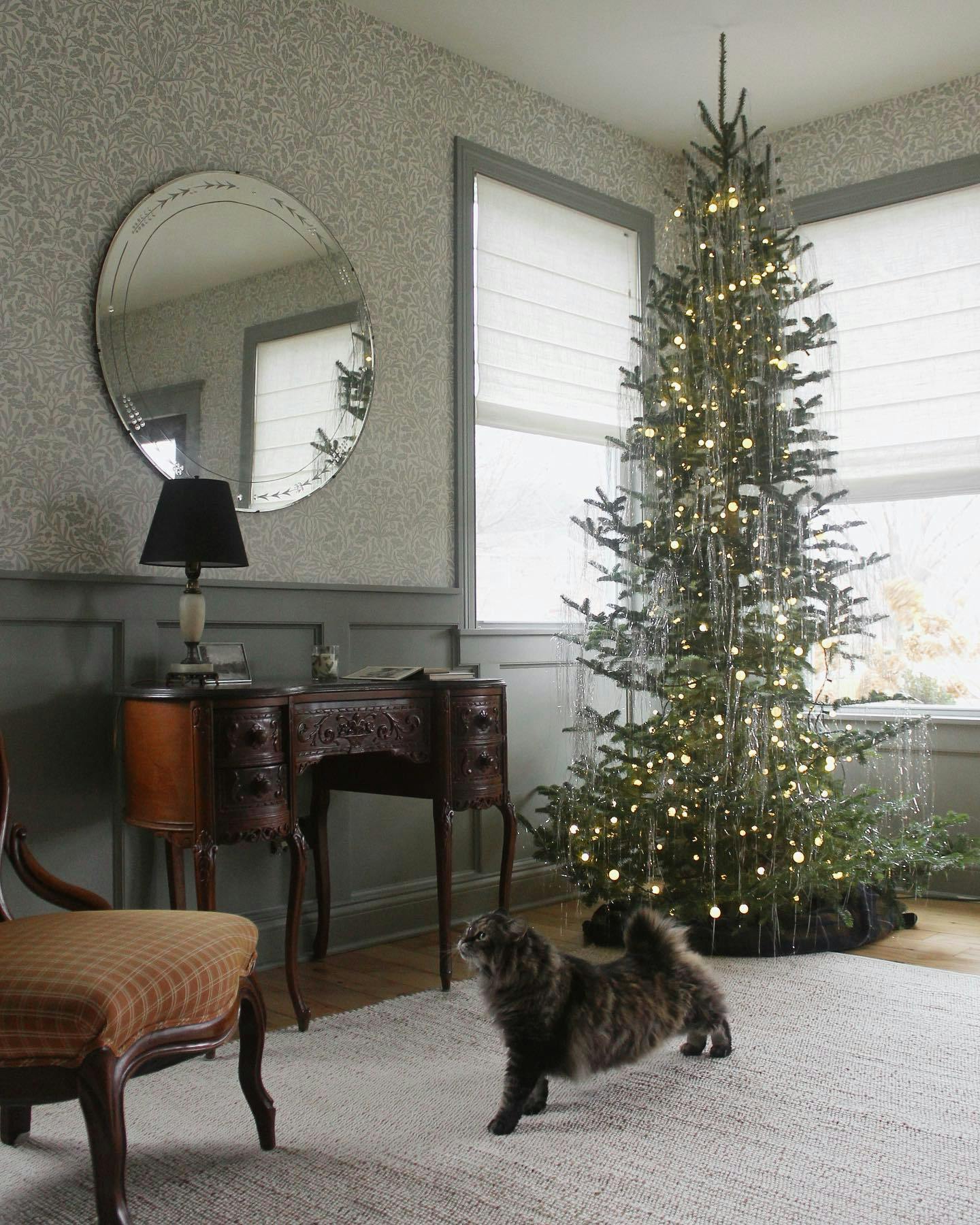 Photo via @theblandhouse - featuring Designer Roman Shades in Odyssey Whisper White.
2. Put Your Wrapping Supplies on Display
You'll be spending a fair amount of time wrapping gifts this season, so why not make your paper and ribbons look beautiful, and easy to access. Put your paper in a beautiful basket like @madebycarli did here, or use a glass vase or ceramic vessel to hold them in the corner of a room.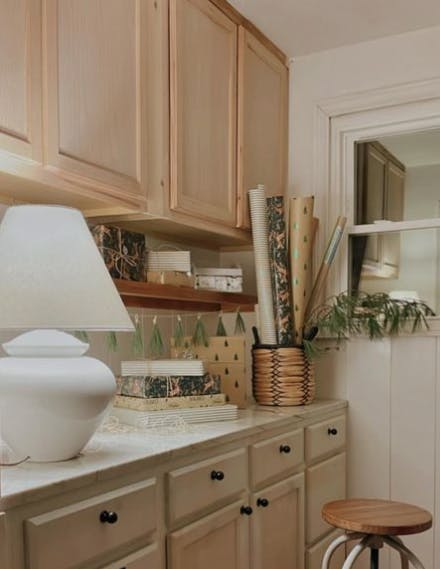 Photo via @madebycarli.
3. Bring the Holiday Spirit to the Kitchen Table
We're always endlessly inspired by the holiday themed meals that @almostmakesperfect creates for her family, including this Star of David strawberry pancake. Finish off the Hanukkah tablescape with blue and white dish ware, popsicle stick stars and coins.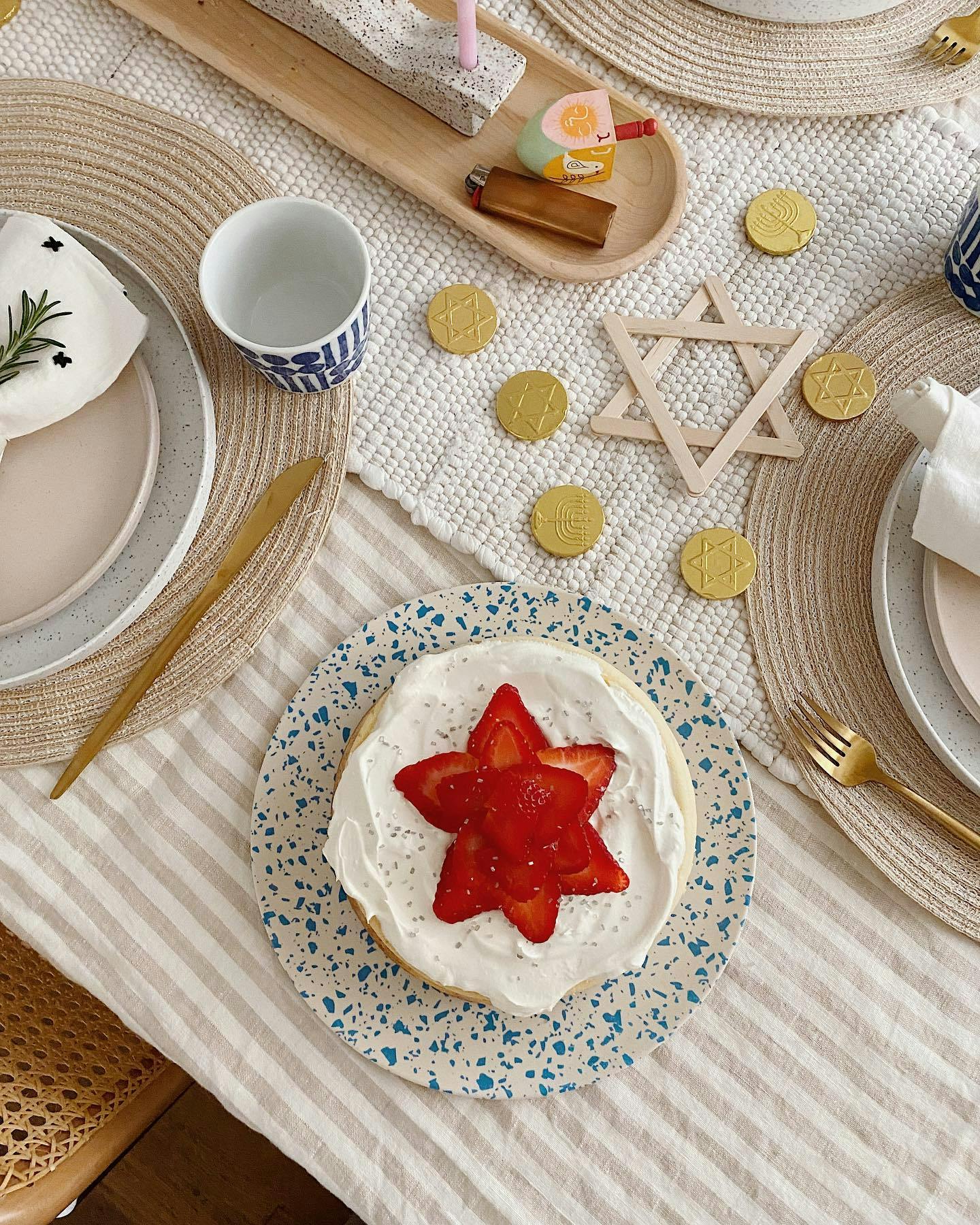 Photo via @almostmakesperfect.
4. Deck The Windows
Don't let your mantle and tree be the only stars of the show. Give your windows a festive touch with garlands strung across them and some paper stars hung above.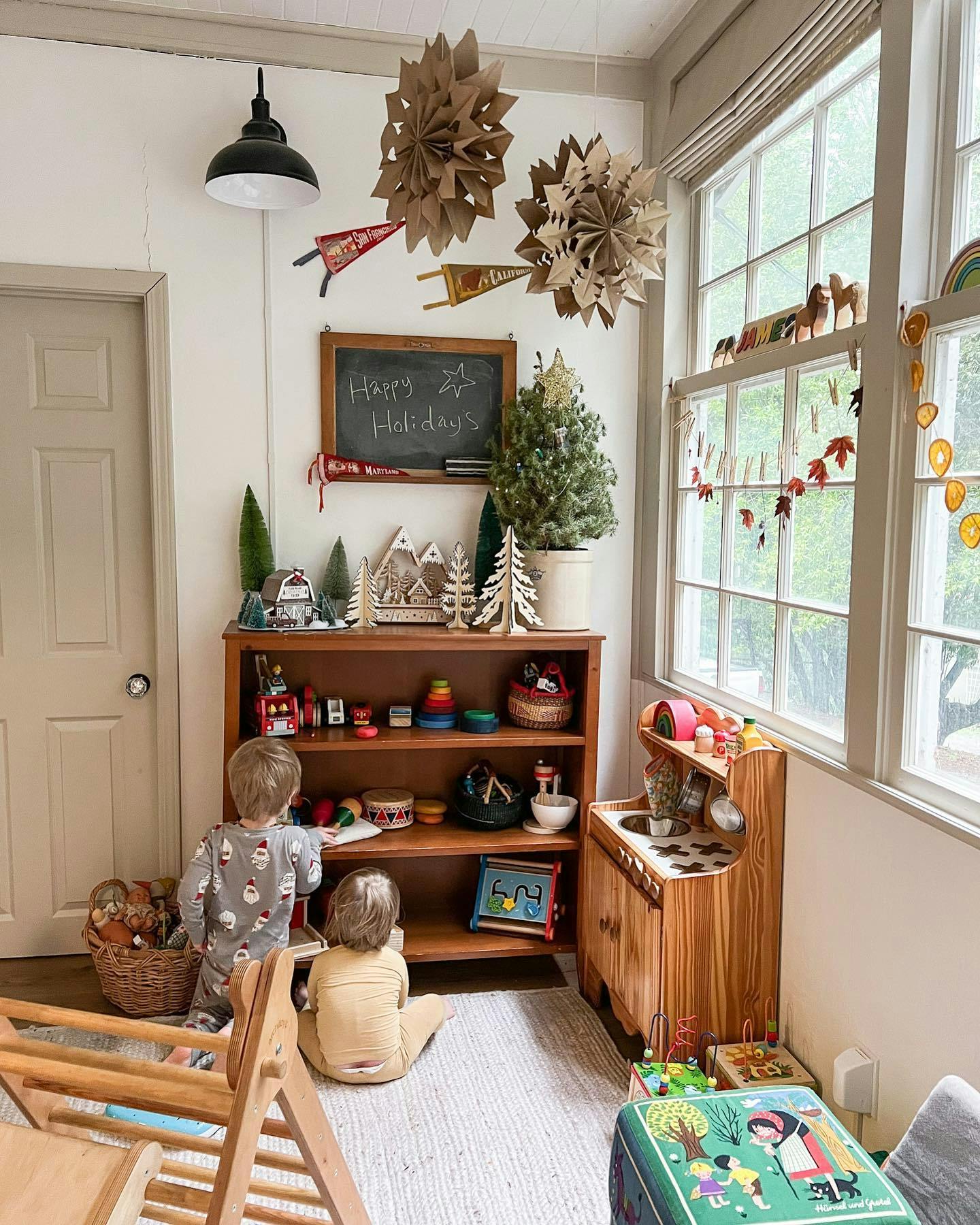 Photo via @happinessisahomestead.
5. Create a Cozy Window Seat
If your home has a window seat, entry bench or spare window sill - throw a few bottle brush trees on the sill and swap out pillows for a set in your holiday color palette. Your family will appreciate this cozy place to curl up over the holidays.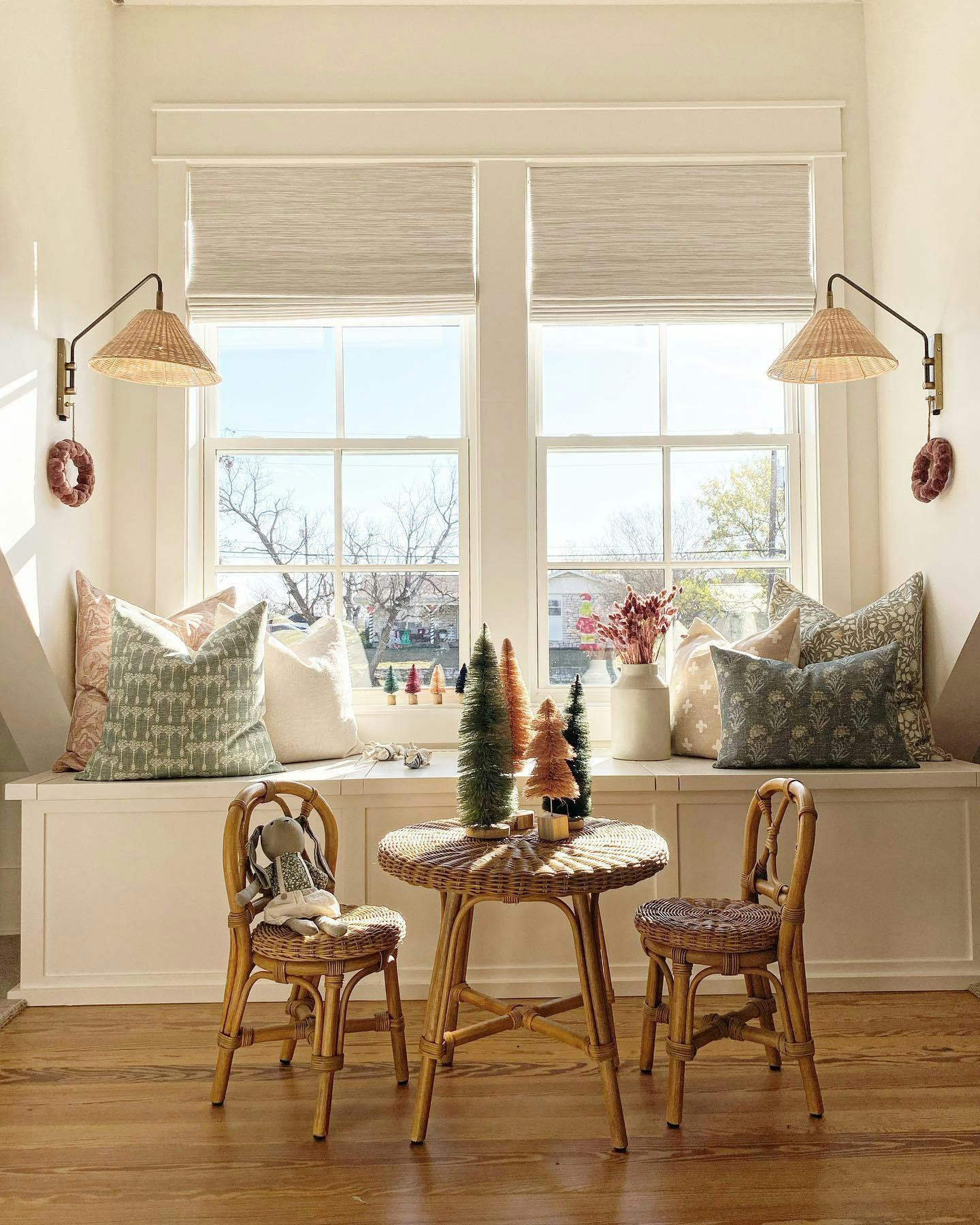 6. Stich Up Some Heirloom Ornaments
What could be more special for your own home (or a gift!) than hand embroidered ornaments made from family photos? The tutorial from The House that Lars Built is easy enough for a beginner and will be something special to bring out year after year.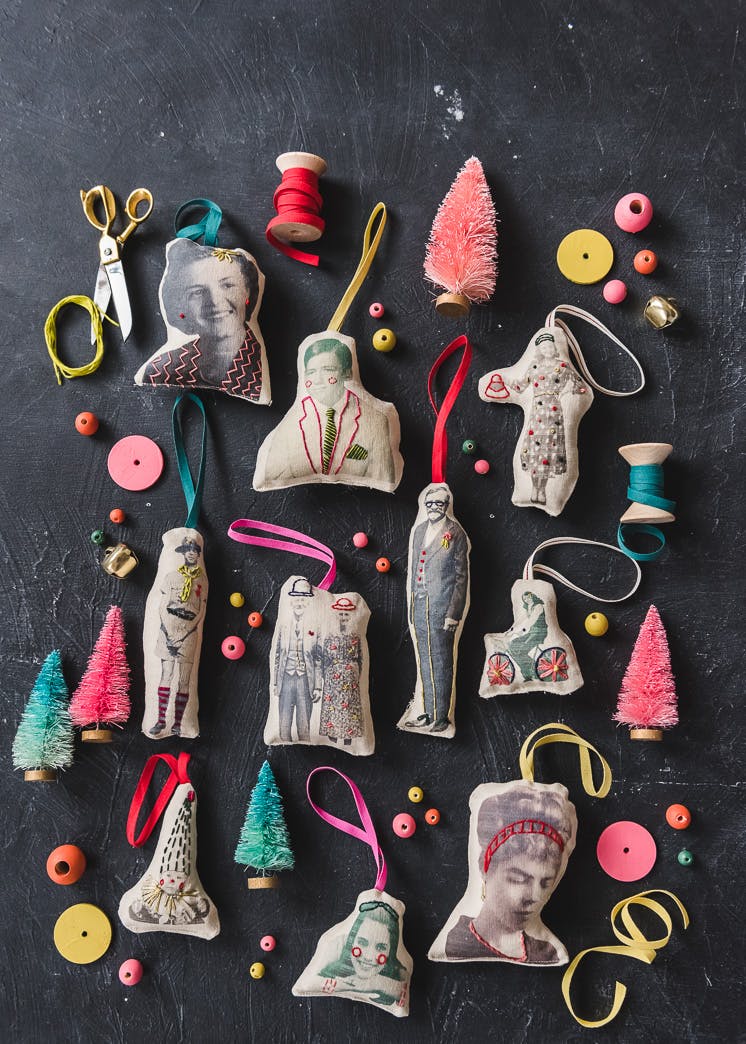 Want More Holiday Decor Ideas?