If you're looking for a DIY/ home decor/ lifestyle blog that will make you laugh and will inspire you to explore the world of Craigslist in search of a piece of fixer-upper furniture, then Bless'er House is the blog for you!
Lauren started her blog in 2013, and since then has built a home from the ground up, and walks her readers and followers through the entire process. Her now complete, and adorable home in South Carolina fits the title of classy southern to a T, and she is always looking to make decor improvements and updates.
Window Covering Makeover
Do you ever look at something in your home and think "that was my style three years ago but it's just not anymore"? That's exactly how Lauren felt about her windows.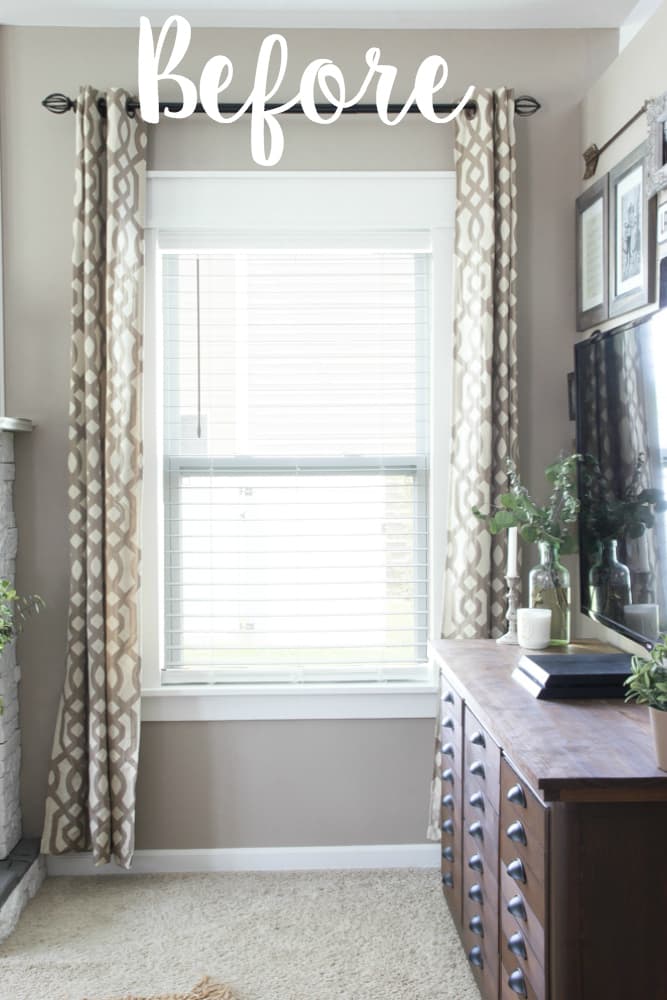 Now, this certainly isn't an ugly looking window, but Lauren wanted white curtains, and white curtains on white window coverings would just be a little too boring for her liking.
She Says:
One of my favorite ways to break up lots of whites and neutrals though is texture.  So I decided on my go-to FAVORITE window decor combination:

 Chunky window trim
Long white curtain panels
Woven Roman shades
Lauren recently tried this look in her bedroom and loved it!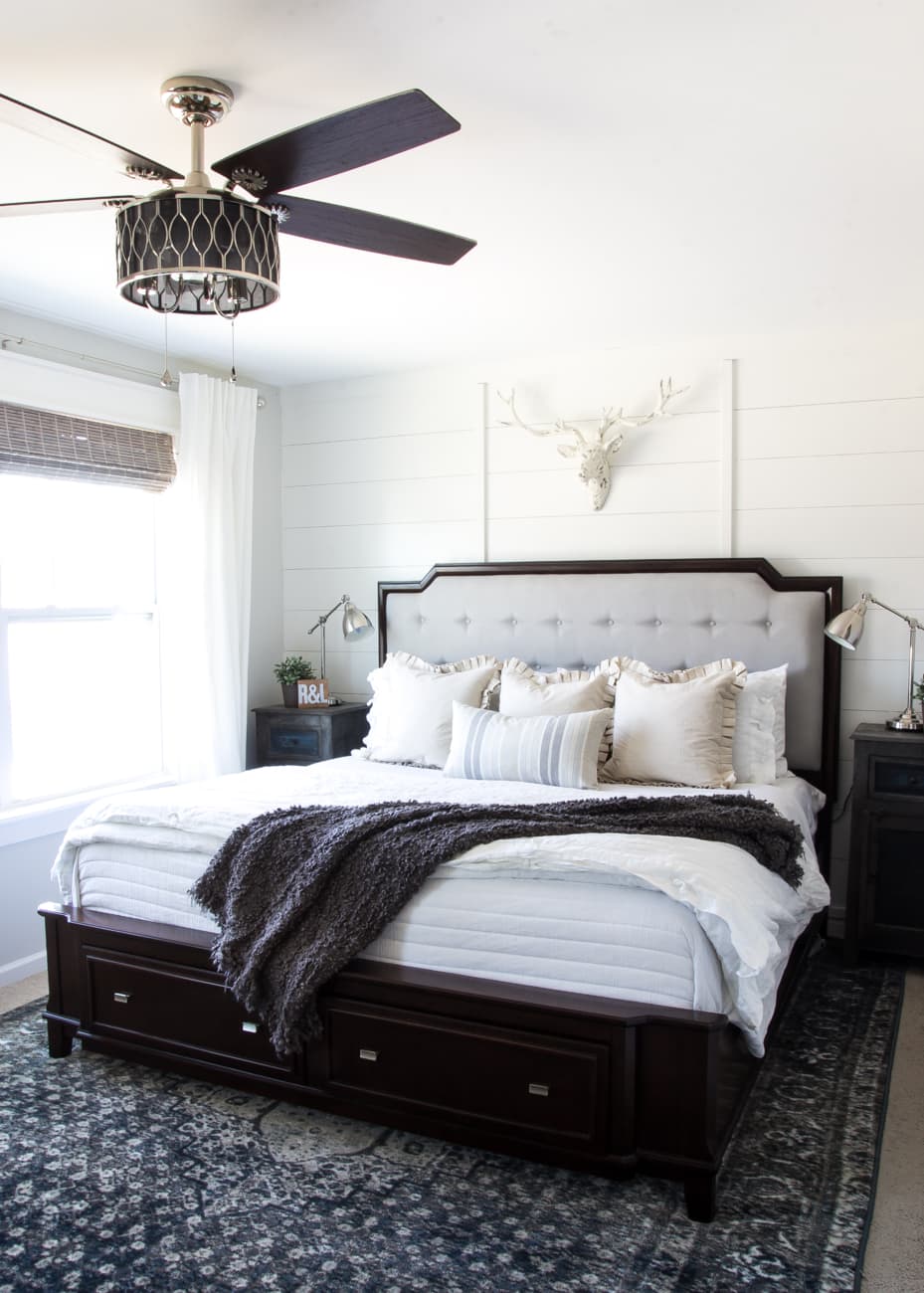 To create this look in her living room without completely copying the window coverings in her bedroom she wanted to pick a different color shade, so the first thing she did was order samples. We LOVE the idea she had to post a picture of her samples on Instagram and then ask her followers to comment their opinion!
She Says:
In the end, the winner was the matchstick Capri Maple shade since it was that happy "Baby Bear" color- not too dark, not too light, just right…. Once the shades arrived, I knew they were going to be perfect along with the other colors and textures in the room.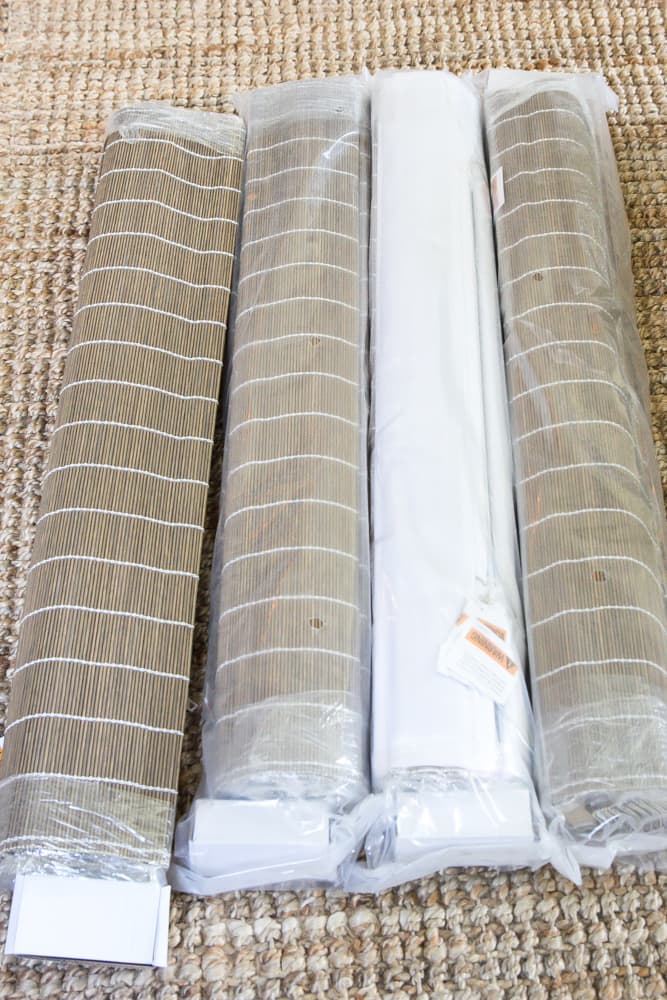 Lauren and her husband worked as a team to install the woven wood shades, then they added some white curtains, and voila!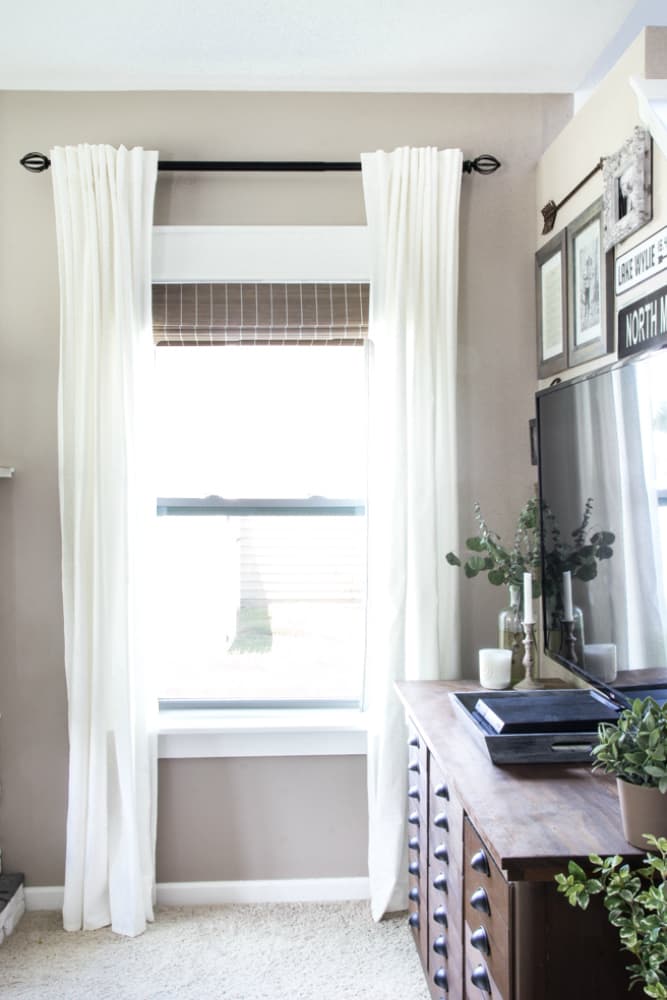 She Says:
This space finally feels like it's finished, now that it's a reflection of what I love and doesn't have pieces in it that I just tolerate and try to work around.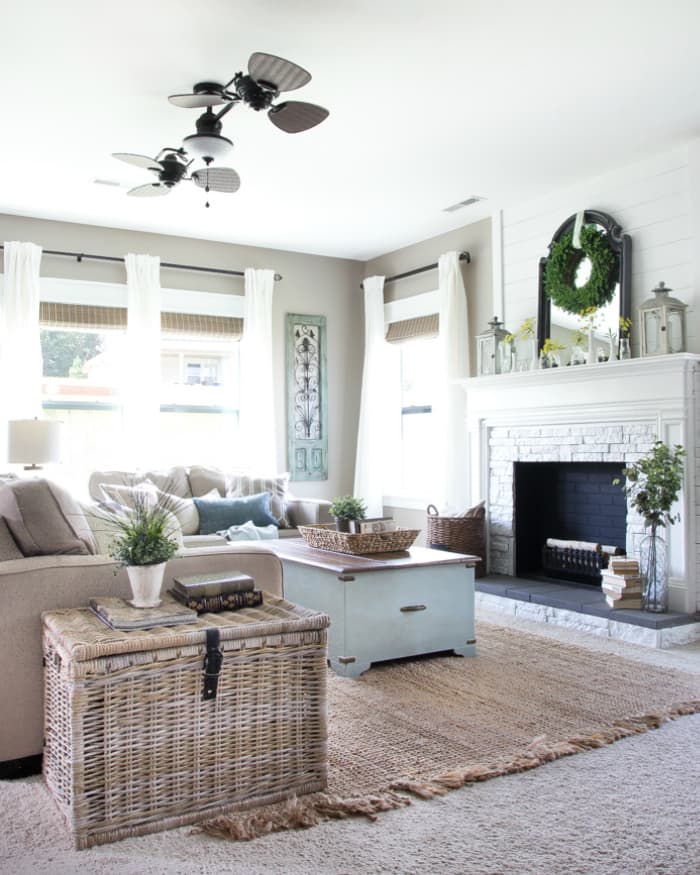 You Can Watch the Transformation Too!
Looking for More?
Visit Lauren's blog, explore around, and check out her post My Favorite Window Decor Combination for more details about her window covering process and tips on neutral decor!
If you just can't get enough of this living room, the look is easy to replicate! Her window coverings are Woven Wood Shades in Capri Maple with a privacy liner.