We spotted the amazing home of Armin Blasbichler on Design Sponge this week.
Around every corner you'll find another unexpected surprise, whether it's neon signs in the bathroom, doors covered with Pantone color slides, or the casual looking stack of logs that makes up the home's exterior.
Glowy Shutter Ceiling
But our favorite feature by far is the living room ceiling which is covered with shuttered doors. The louvers let in amazing indirect light that gives the room an beautiful glow.
This unique design gives the natural light that skylights bring, but they can be closed easily.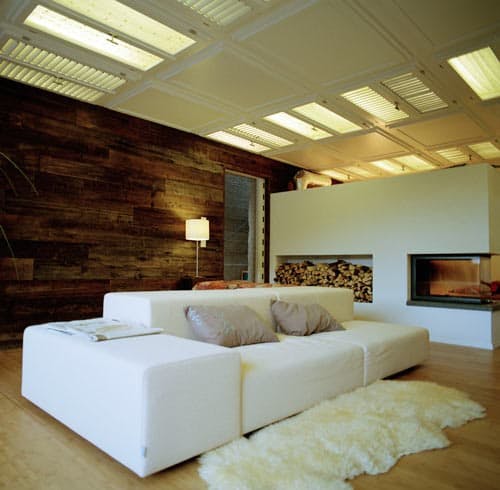 How To Put Shutters On A Skylight
This unique space made us we ask ourselves, "CAN you put shutters on a skylight? We asked our designers, and they said "Yes!" And it's surprisingly easy, believe it or not.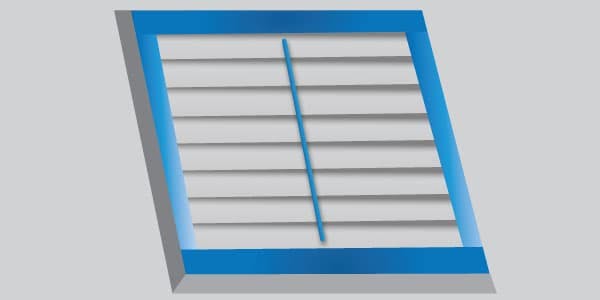 If you want to try it, just order a custom shutter to the size of your skylight and install as normal. One modification is necessary because the weight of the shutter will cause the panel to swing open and hang down.
To fix this, ask for an extra set of hinges and install them on both sides of the panel. Hold your panel in place, and insert the hinge pins on either side. Then you'll be permanently secured.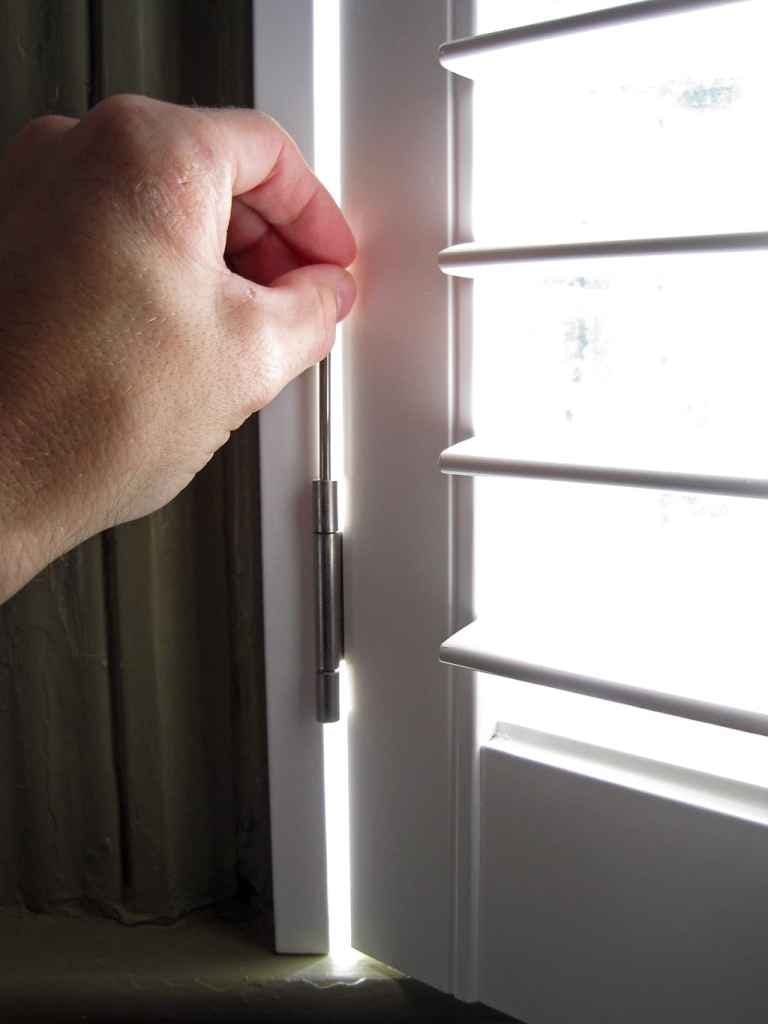 Beautiful and Safe
Shutters on a skylight will give your home a polished look, and as a bonus, the louvers will offer protection against glass and debris in case of severe weather.
Shop all skylight shades available at Blinds.com.
Want to see more creative ways to use Shutters? Read this!