Today we're thrilled to introduce you to two of our favorite people on the internet, Kelly and Jeff Mindell. Kelly is the creator of Studio DIY, a blog that covers party décor, pop culture-inspired DIY projects, zany costume ideas, and all things rainbows and unicorns - literally. Jeff is a leading photographer who shares all things colorful and SoCal inspired on Instagram.
The color-loving couple has had quite a busy year - buying and renovating their first home and becoming parents to their adopted baby boy, Arlo.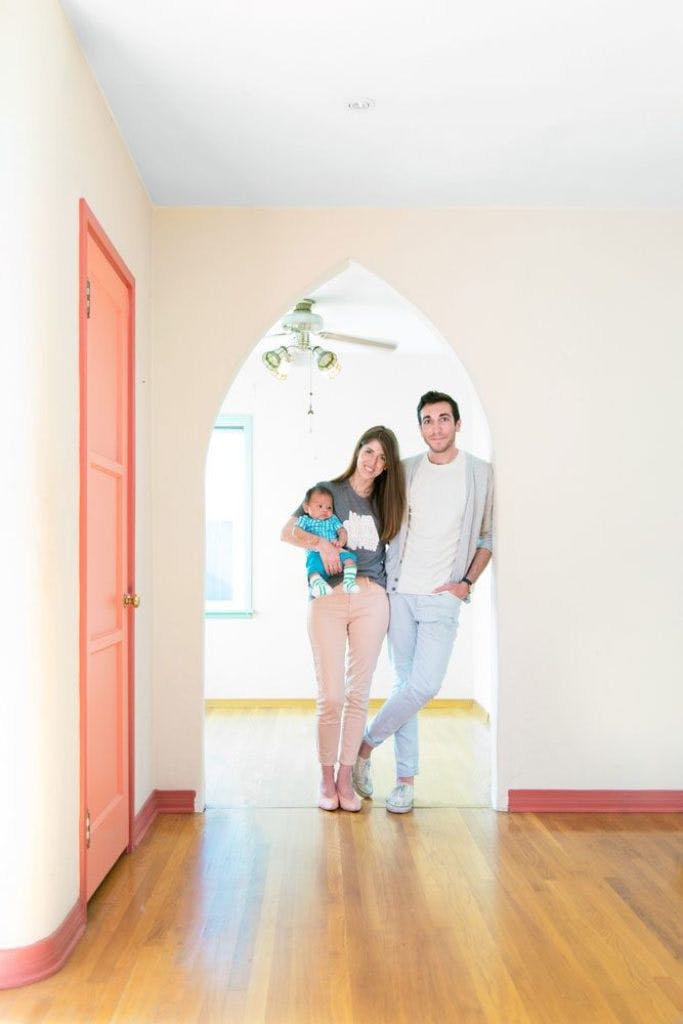 When Kelly and Jeff first stepped foot in their home (now dubbed #themindwelling) it was love at first (arched doorway) sight. The place needed a lot of work, but these two creatives could see the potential behind crazy trim colors and a wacky kitchenette off the bedroom.
LA Blogger's Home Goes White and Bright with Cellular Shades
One thing that stuck out like a sore thumb was the mismatch of crazy window coverings from the previous owner.
Kelly Says:
"There was a deep sage green blind in the living room, cream in the dining room, wood blinds in one of the bedrooms, vertical blinds in the main bedroom, oh the list goes on!"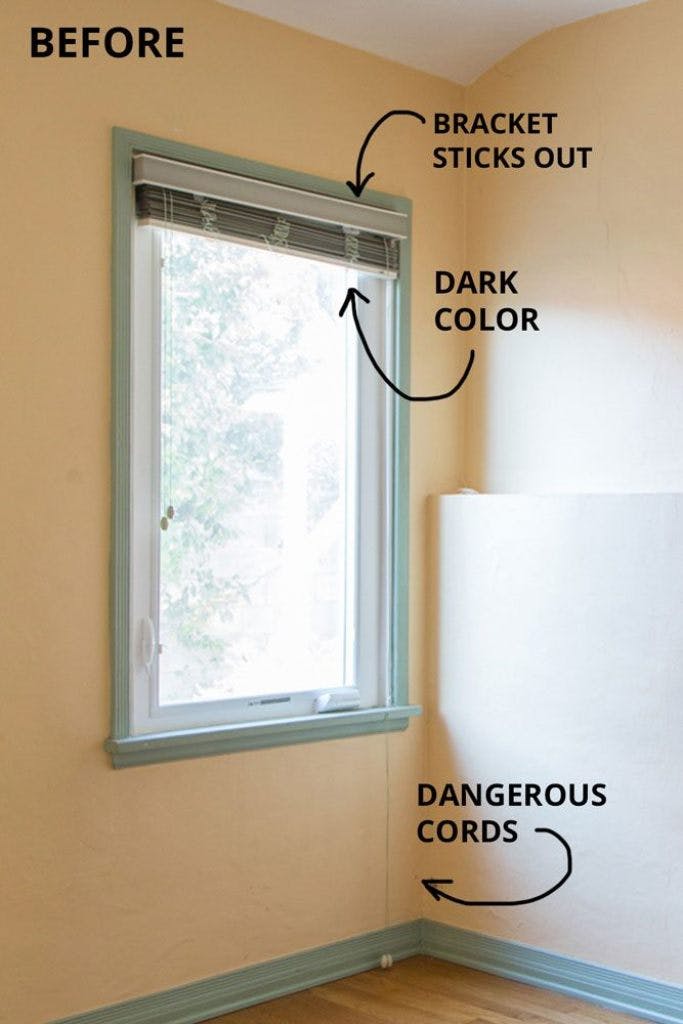 As they started shopping for alternatives, Kelly and Jeff knew they wanted shades that would give complete privacy, let in lots of light, and blend into the window when raised. Finding something without dangling cords was also a top priority since little Arlo was starting to walk and explore.
Kelly Says:
"I knew that I wanted all of our shades to let light in. I am not a personal fan of black out shades (Even in my bedroom, I feel like a zombie if I don't wake up to the natural light!). But I also knew that I wanted some sort of privacy as if you've ever been in a neighborhood in LA, you know that you can basically shake your neighbor's hand while standing in your respective kitchens making dinner."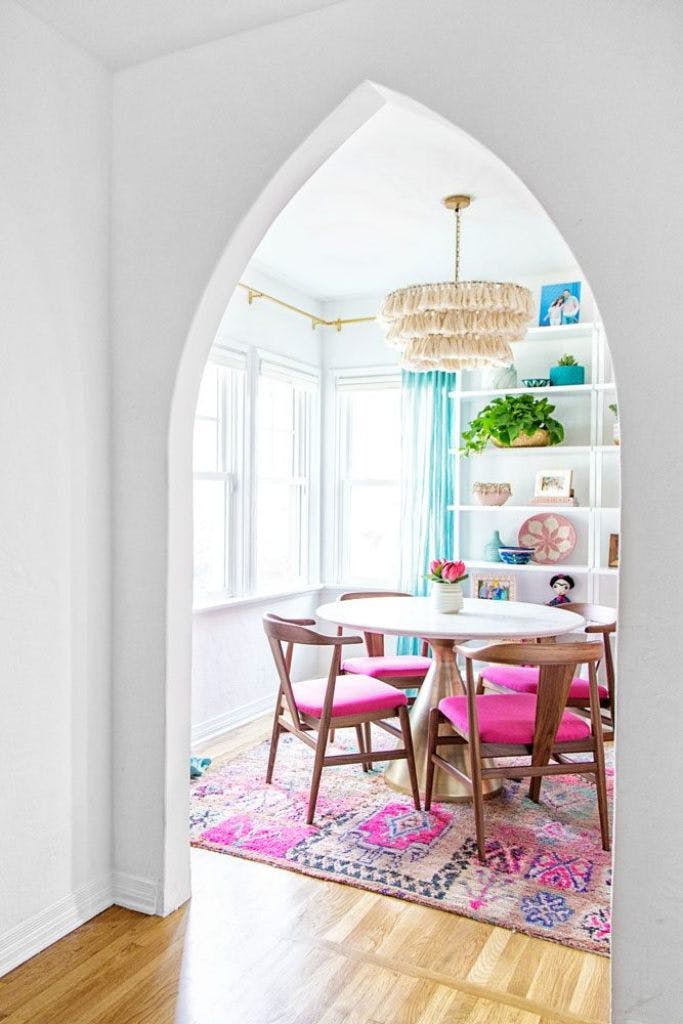 Although their style is bold and colorful, Kelly and Jeff decided to keep all the baseline features of the house, like windows and walls, a clean white. This allows them to layer on bright accessories and update as inspiration strikes.
After working with Blinds.com Designer Dixie, they landed on Blinds.com Light Filtering Cellular Shades in Cloud with a Cordless Lift for the whole house.
Kelly Says:
"Blinds.com lets you chat with one of their experts (A real, live person. hallelujah!) and it was incredibly helpful in making my decision. (Hi, Dixie!!)
I had narrowed down my choices to roller shades and cellular shades. Dixie took a look at the measurements and let me know that because our windows were so shallow, cellular shades would without a doubt be our most discreet, modern-looking option. Being able to talk to her made me so grateful that Blinds.com had that service available because, as you know, I'm pretty famous for basing my decisions solely on looks and not looking at measurements. Ha!"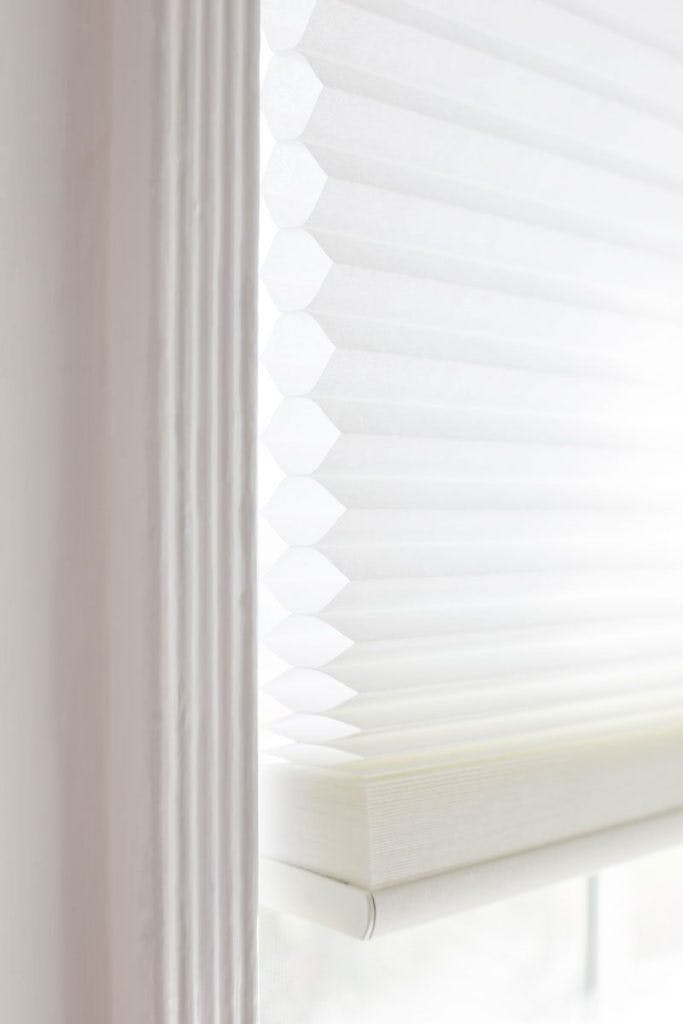 Kelly is detail-oriented when it comes to color (in the best way possible!) so she and Jeff made sure to order free fabric samples and compare colors in person.
Kelly Says:
"Having the samples was KEY, I took them into each room to see how they looked with the various light sources we have and finally decided to go with white. It feels the most modern, and since they had so many white options, and "Moonlight" perfectly matched our paint color."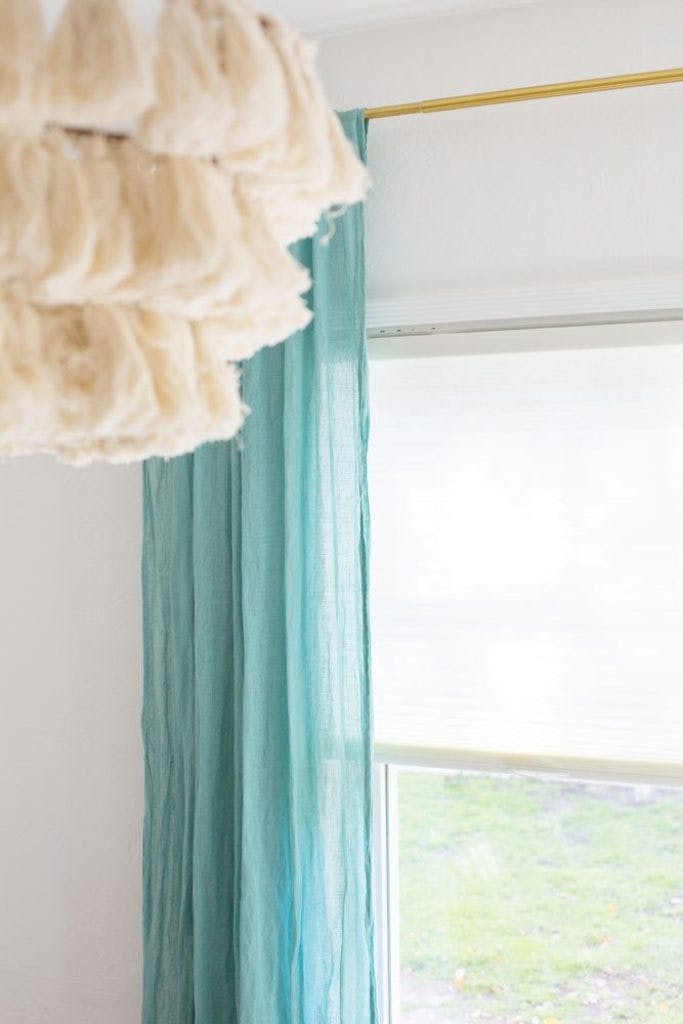 Kelly Says:
"We immediately could not believe the difference this simple change made. Even though we kept the blinds up during the day, the green, black-out shades just being on the windows really weighed the room down. Replacing them instantly opened them up. We suddenly were like "Wow, our house isn't that dark after all!" and realized we didn't have to do all the renovations we had planned to let more light in."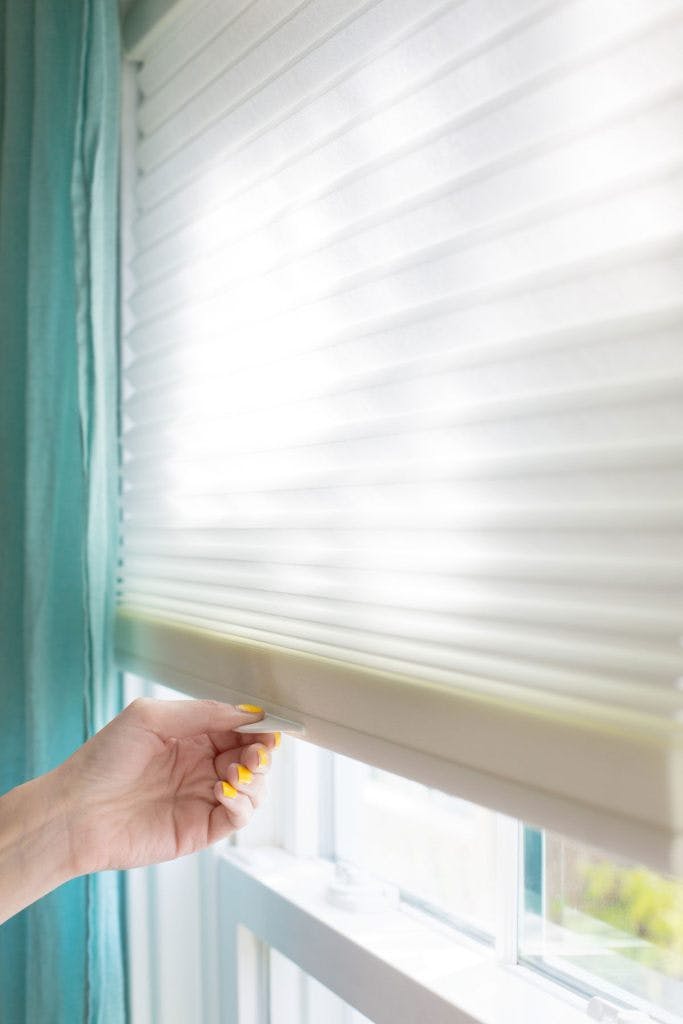 Choosing a cordless lift for the cellular shades means that there are no accessible cords for Arlo to play with. Plus the windows get a clean look and are easy to adjust.
Kelly Says:
"I swear every day when we go to open the blinds (one of Arlo's favorite morning tasks to join in on), one of us says "Wow, I love these blinds." I'm really not just saying that!!! They're so easy to open and they're such good quality."
Are you shopping with a little one in mind? Check out our guide to safer window treatments.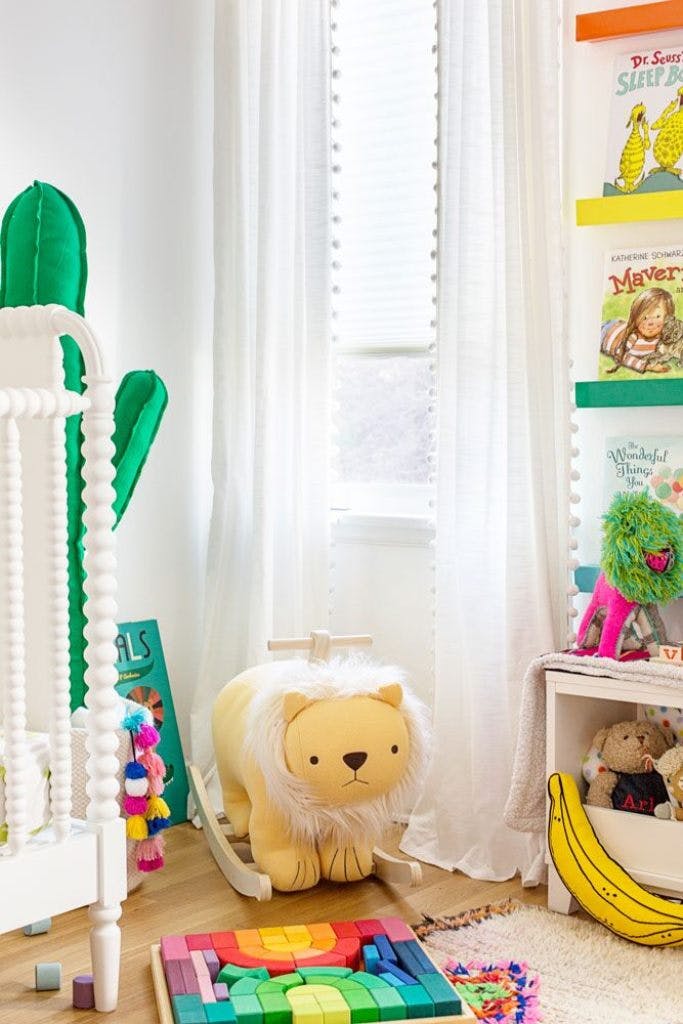 Kelly Says:
"And so after five months of me debating what the perfect blind was (they have so many good options!), I finally decided and TADA! All our blinds match and I've never been happier in my whole life."
Matching blinds can certainly do a house good, but the color-riffic rooms that Kelly + Jeff have revealed so far do anything but blend into the background. Check out these before and afters, and click through to see the full room reveals!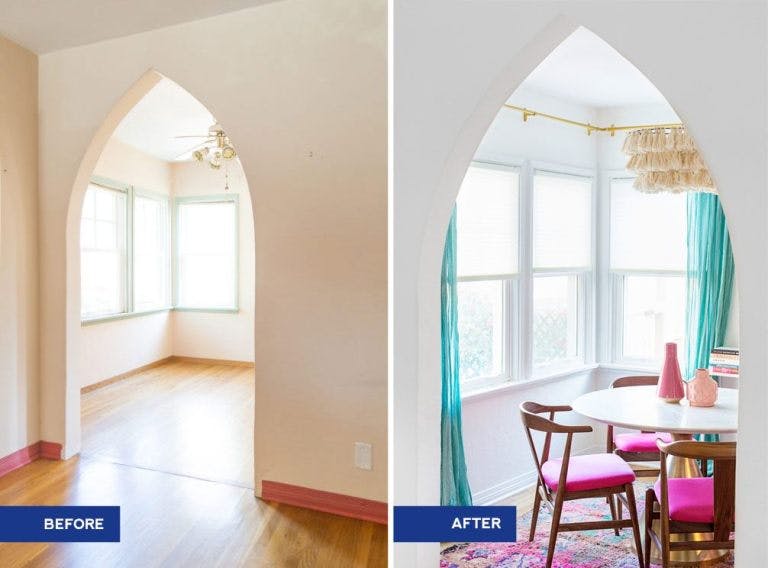 See the full dining room reveal and get Kelly's tips for picking the perfect blinds.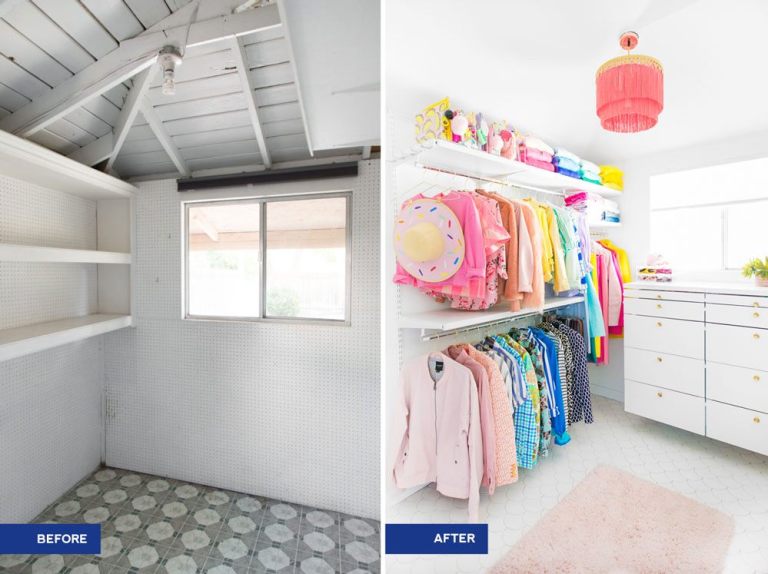 Main Bedroom Closet Reveal - Can you believe that this used to be a kitchenette off the main bedroom?!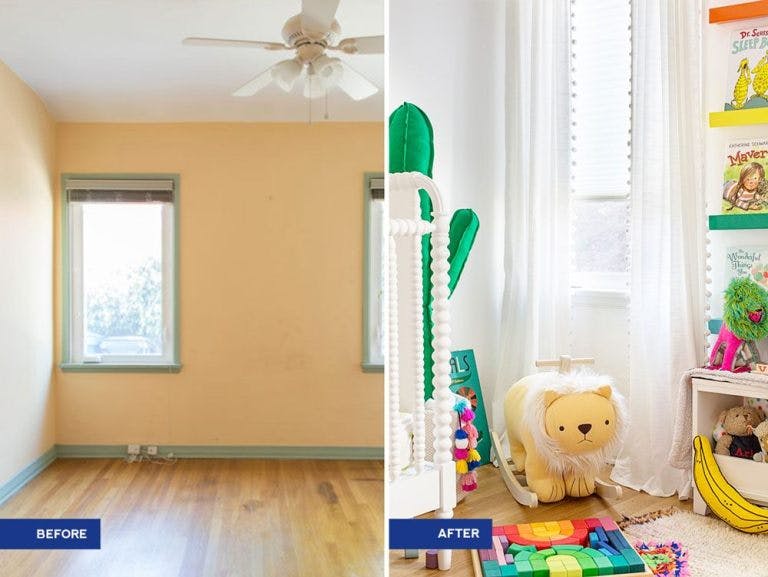 Arlo's Nursery Reveal - You've got to see this rainbow bookcase!
Get The Look!
Kelly and Jeff gave their whole place a uniform look with Blinds.com Light Filtering Cellular Shades in Cloud with a Cordless Lift.
Ready to get started with your project? Check out our guide - how to measure for cellular shades.
2017 Holiday Décor Trends from your Favorite Bloggers
All photos courtesy of Studio DIY and Jeff Mindell.