A few weeks ago we told you about blogger Shannon Fox's DIY home improvement challenges and desperate need to replace her ugly plastic mini blinds.
Shannon's Fresh Cottage Living Room
After overcoming several home décor hiccups, Shannon's living room makeover is complete! We're are proud to say that Shannon's windows are ugly no more. Classic Shutters now are the perfect compliment to her sweet cottage décor.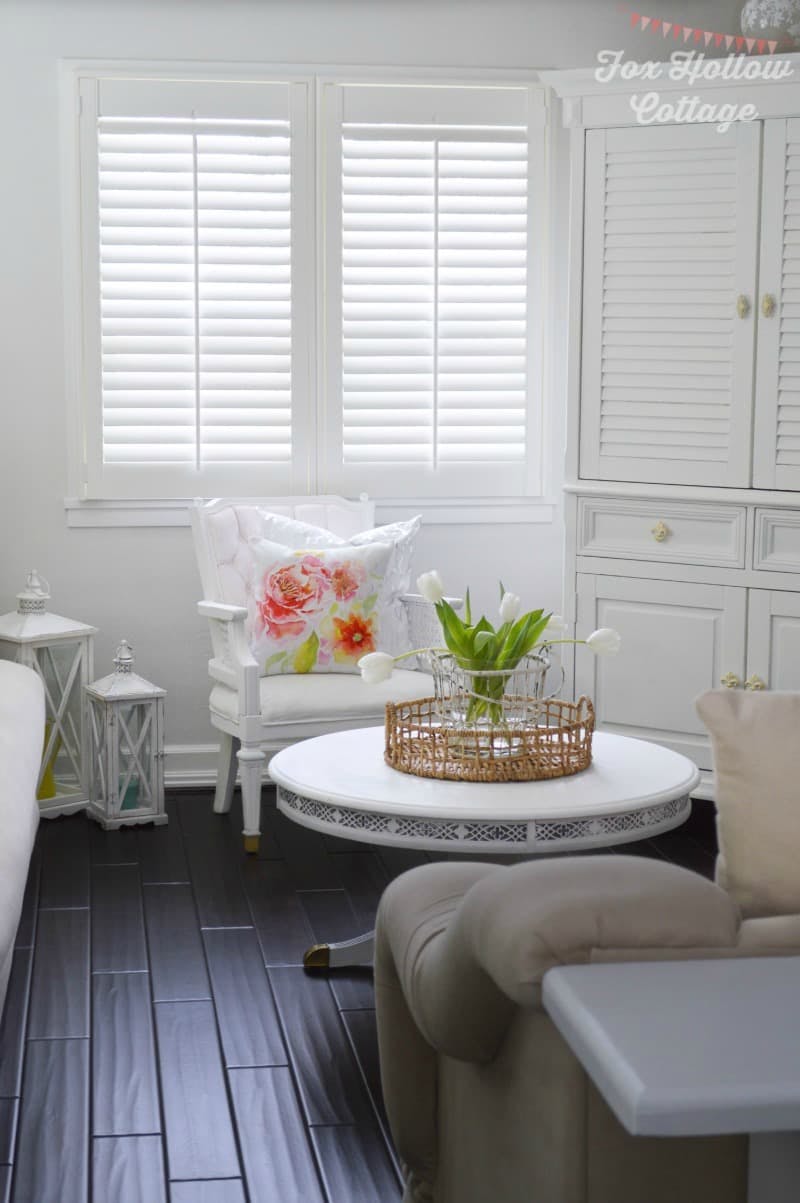 After she installed her gorgeous new floors, Shannon's' crummy mini blinds stuck out like a sore thumb. The living room looks polished and pulled together with Norman Woodlore Shutters from Blinds.com (that she installed herself!).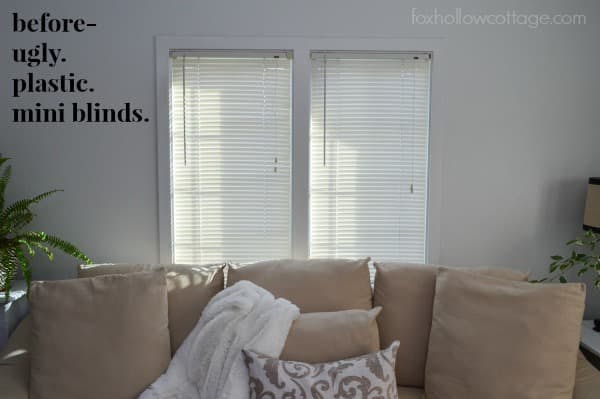 Why Are Shutters The Holy Grail of Window Coverings?
Blinds.com designers and customers alike are big fans of Norman Woodlore Shutters. Here are a few reasons why:
Classic style
Craftsman construction
Solid faux-wood material won't warp or crack
Look of real wood without the expense
Baked on paint won't fade or scratch
Easy installation
Safer for kids
Durability for decades
Shannon Talks Shutters
"At long last, with the new shutters installed, we now have every window in the house properly finished with beautiful window coverings. They are perfect. Just like I knew they would be."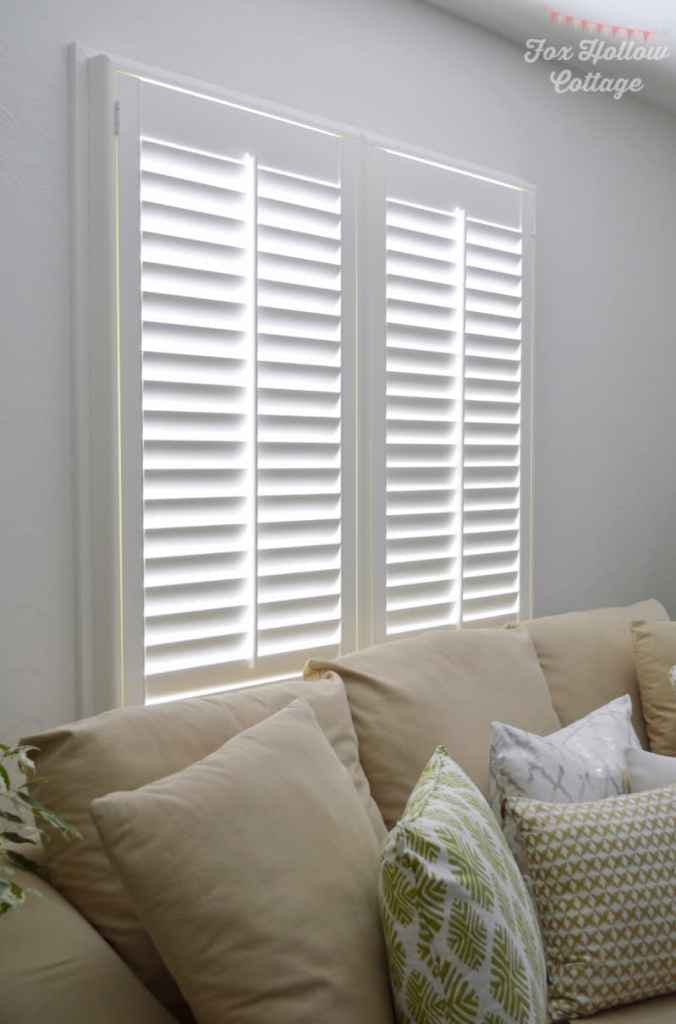 Did You Know? Shutters are a Top Choice for Insulation
Shannon says
"It's not like we get blazing heat here living on the coast, but when it's bright. The light control with these is incredible. The front side of the house gets the brunt of the morning sun and I'm looking forward to the house being cooler in the warm Summer months now that these bad-boys are up!"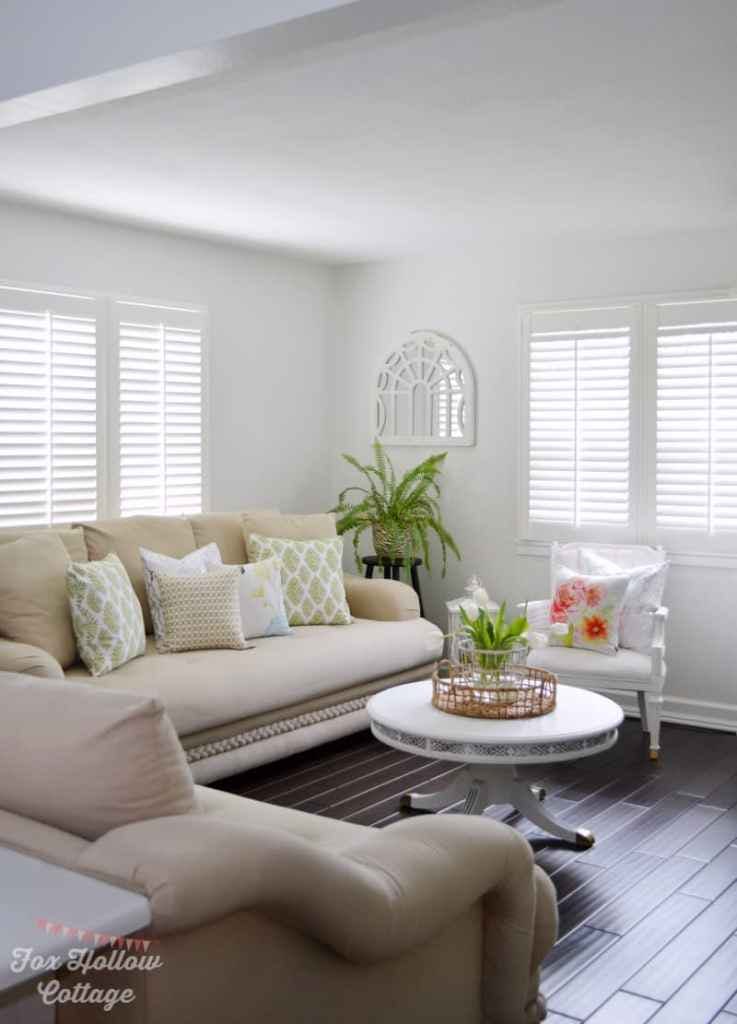 Beginner Friendly Installation
Shutters may look complicated, but the Norman Woodlore Shutters from Blinds.com are surprisingly easy to install. You can do it in 4 steps:
Join the 4 frame pieces at the corners with small connectors.
All Blinds.com shutters are custom made, so the frame should fit perfectly in your window.
Secure the frame to the window by inserting screws into the pre-drilled holes. (Shannon used a nail gun instead.)
Hold the shutter panels to the frame and line up the hinges. Insert hinge pins to secure.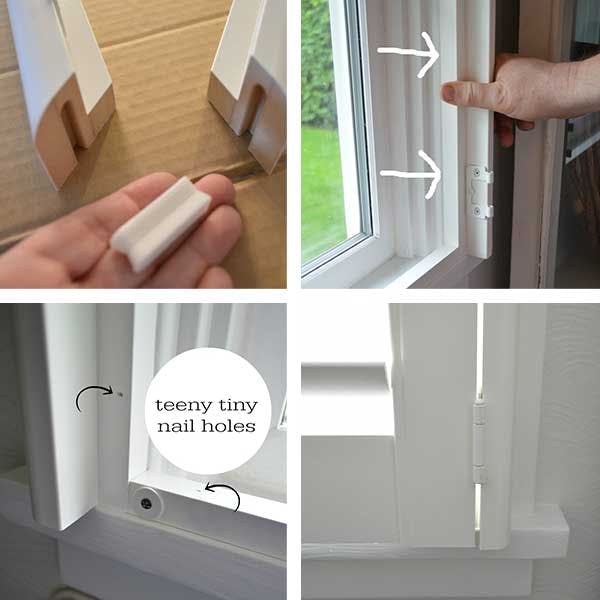 Shannon's Easy As Pie Installation
"I think it may have taken longer to unbox and unwrap each shutter from the protective coverings than it did to actually install. It took about 30 minutes to put up each shutter from unboxing to completion!"
Cozy Cottage Perfection
How could Shannon choose anything but shutters with her louvered hutch and this adorable little lantern to match!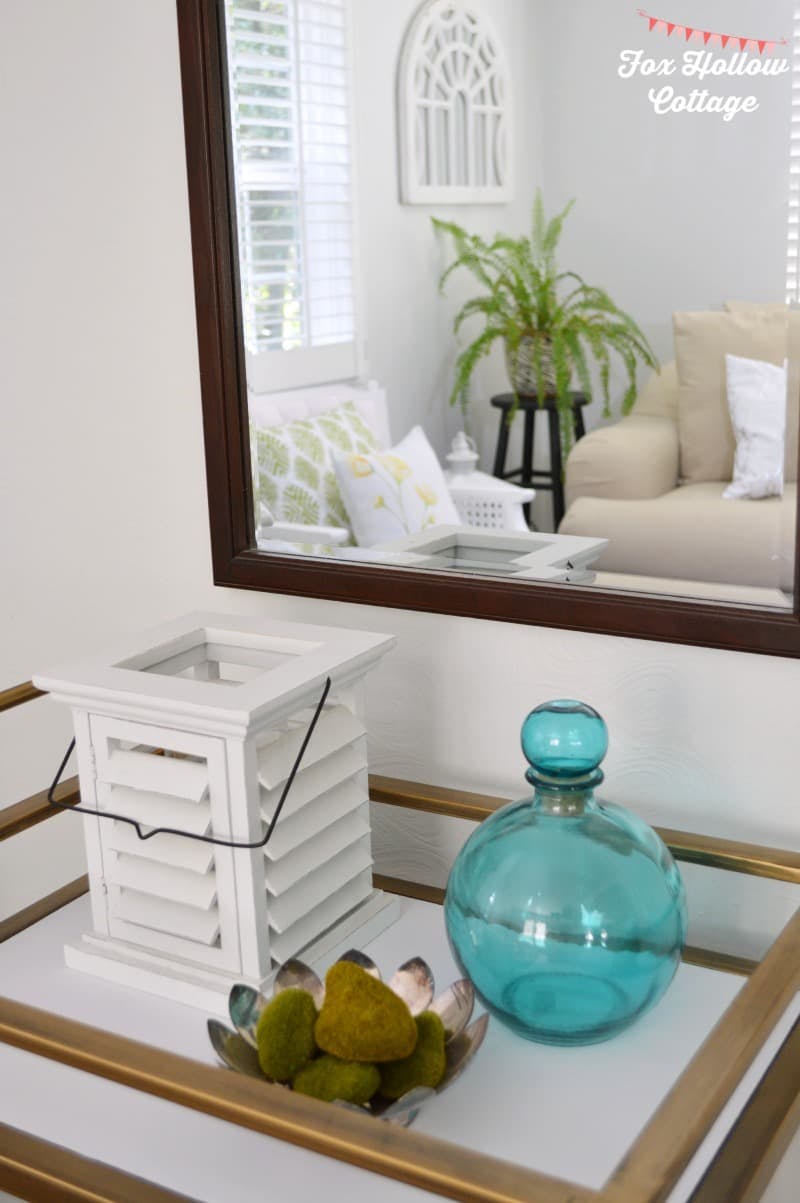 The accessories truly make the room, and Shannon's are perfect.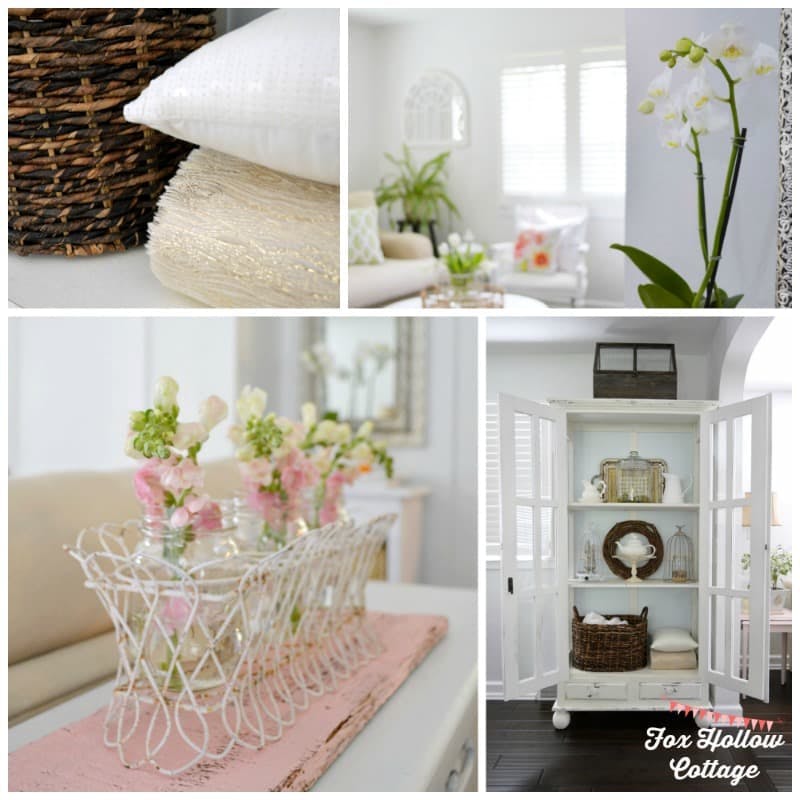 Shop Shutters to Get the Look for Your Home!
Read More about Shannon's Living Room Makeover at Fox Hollow Cottage:
To Do List Update: Window Coverings
To Make NEW Shutters Fit OLD House Windows