Did you catch Claire Brody's budget guest bedroom makeover earlier this year? The quirky Austin based designer gave two bedrooms a finished look, all with pieces she already had on hand and textural woven wood shades.
As designers are wont to do, Claire has been tweaking the space over the last few months and gave it an even more polished look with her signature eclectic flair.
Claire says:
"And here we were about three months ago.  Again, it was a nice looking room.  Nothing wrong with it.  Although the bed does look a bit wimpy.  The room needed some oomph, plus the rest of our house feels warm, and I wanted our guest room to fit in."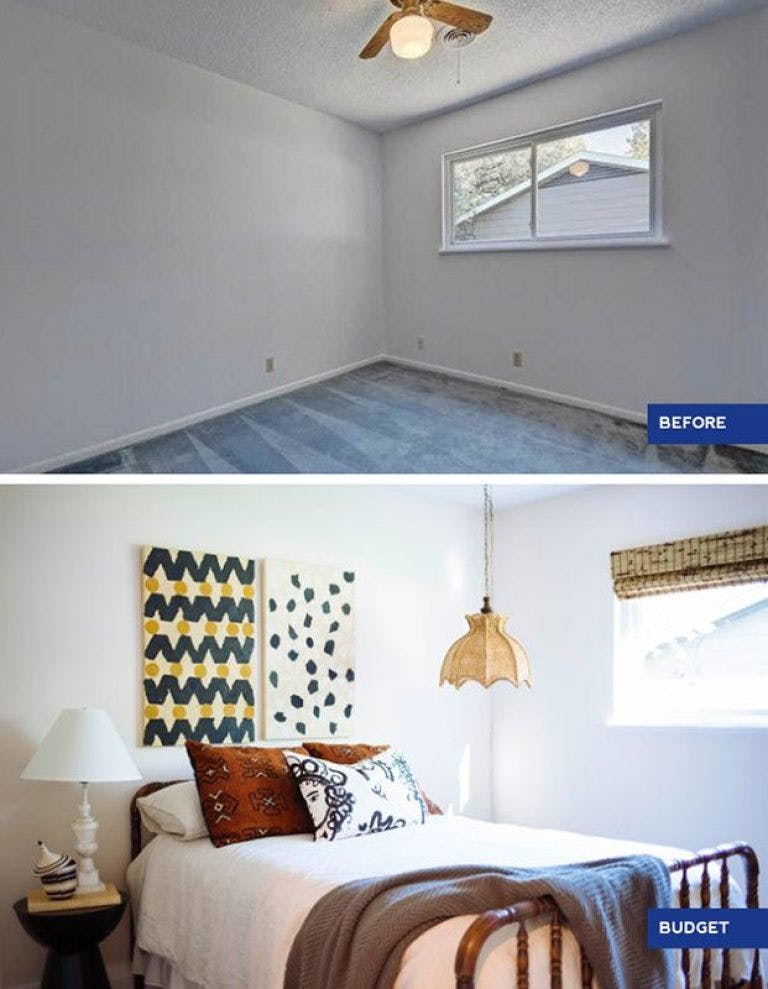 For the updated look, Claire layered on rich textiles, put down a rug, and added a more substantial headboard to define the space.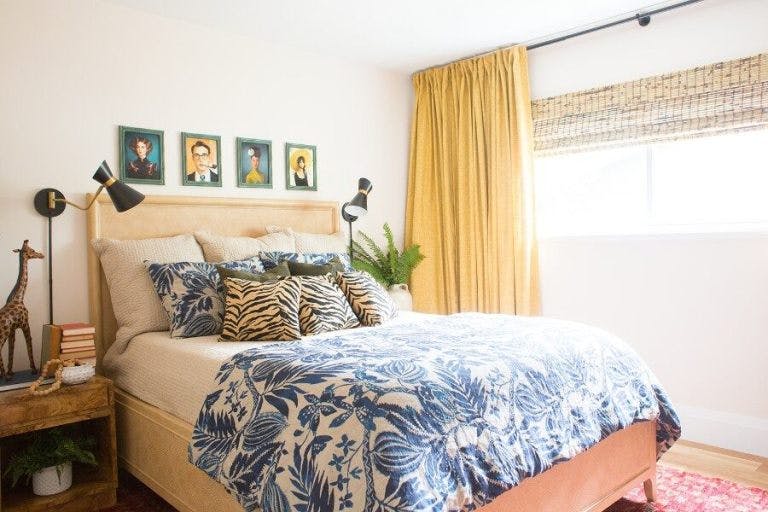 Plug-in sconces add personality and can be installed without help from an electrician.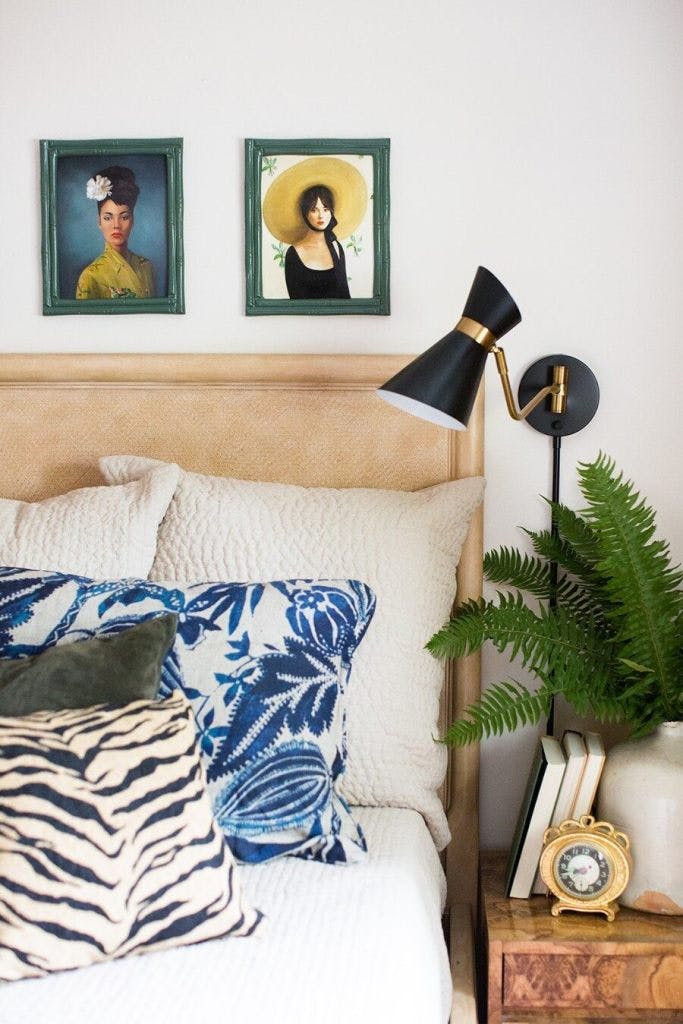 Vintage-inspired portraits are a quirky accent and tie the overall color palette together.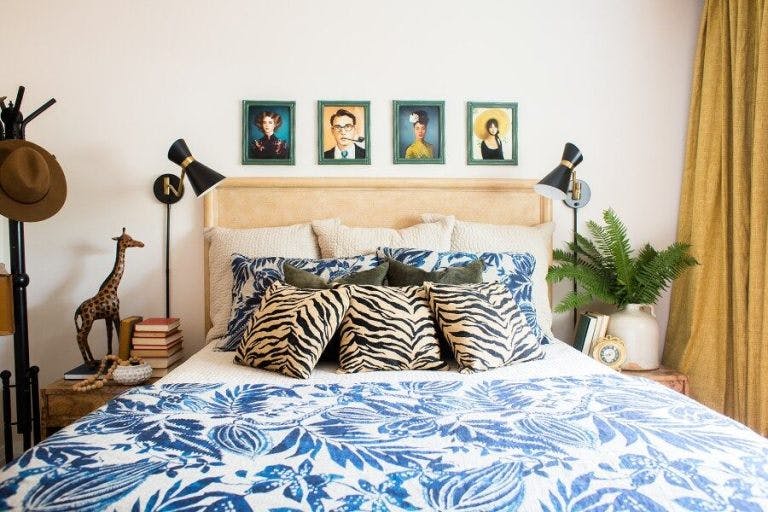 Richly textured Blinds.com Woven Wood Shades in Driftwood Umber tie in well with the new woven headboard, burl wood nightstands, and woven basket wall art.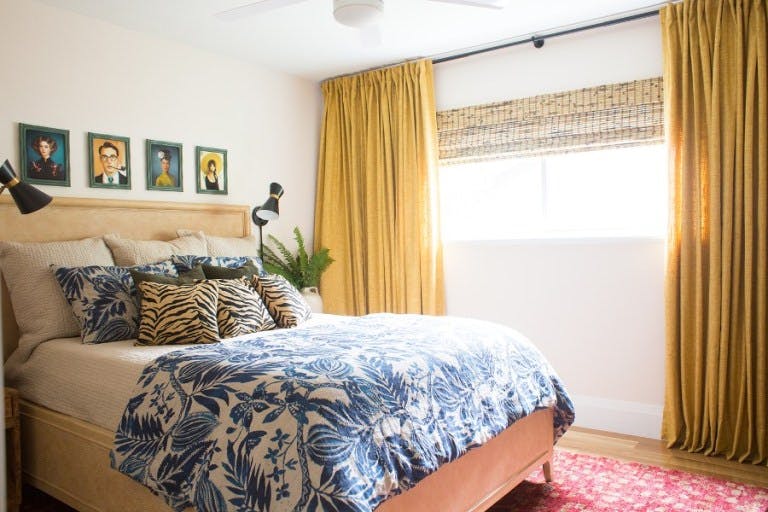 This room makeover just goes to show that you don't have to change your wall color to give a room depth and personality.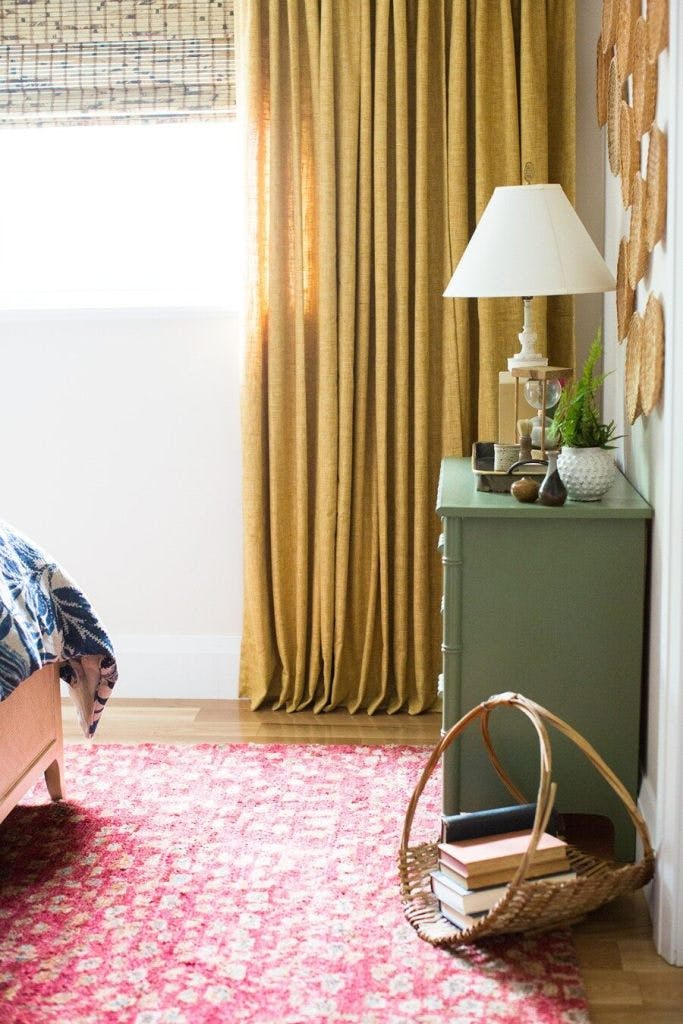 See More of This Space
Check out Claire Brody's full room reveal in her post, A Spontaneous, Warm Guest Bedroom, and get a peek at her entire home in our last feature of this space: How to Make Over Your Guest Bedroom Without Spending Any Money.
Get Claire's window look with Blinds.com Woven Wood Shades in Driftwood Umber. She selected the continuous cord loop lift and a blackout liner in light beige.
How to Make Over Your Guest Bedroom Without Spending Any Money