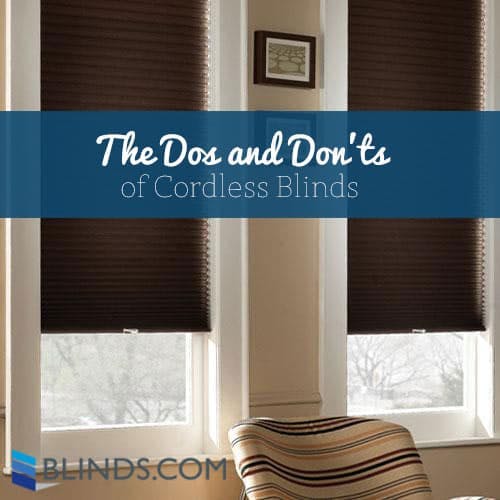 No matter how insignificant it may seem, intuitive design can remove many of life's little headaches add to stress and frustration. Have you ever made a fool of yourself jerking a blinds cord from side to side trying to adjust it? We believe that basic operation shouldn't be a challenge. That's why Blinds.com offers an alternative that makes raising your blinds effortless, and even a little fun - a cordless lift.
The Dos and Don'ts of Cordless Blinds
Cordless lift systems are available for roman shades, cellular shades, aluminum blinds, wood blinds and more, to bring convenience and clean lines. However, it's important to know when and where they're the right choice.
When to Go Cordless: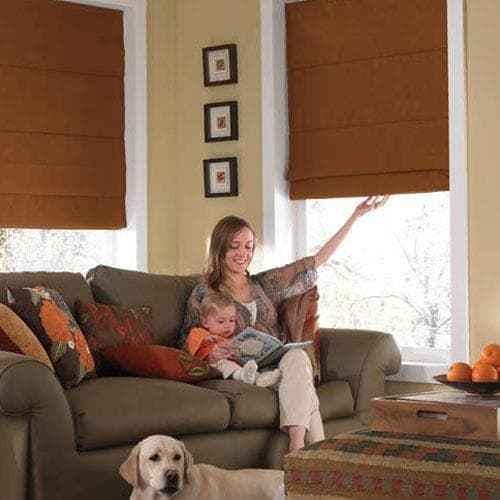 If you have kids or pets. Window cords may become your curious toddler's magic lasso, or kitten's new favorite plaything without proper supervision. These household hazards can lead to strangulation or death.
Window coverings without accessible cords are recommended for children's rooms or anywhere in homes with kids or pets. However, not all window coverings with a cordless option are safe for kids. We recommend products like cordless cellular shades, cordless roller shades, draperies and shutters.
Shop all of our safer for kids blinds and shades here.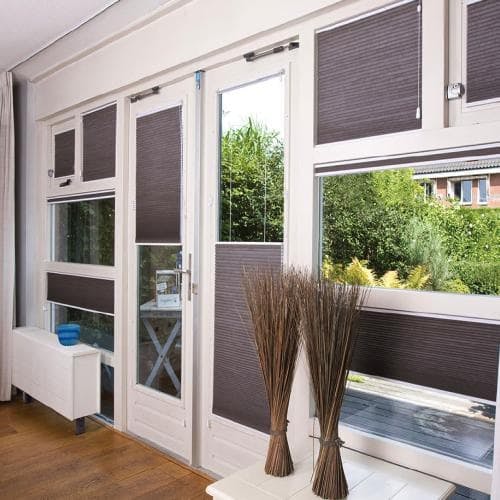 Walls With Many Windows. If your windows are in a wide range of shapes and sizes, cordless blinds will give a uniform look. Uncomplicated hardware gives clean lines and allows many shades to be adjusted quickly and easily.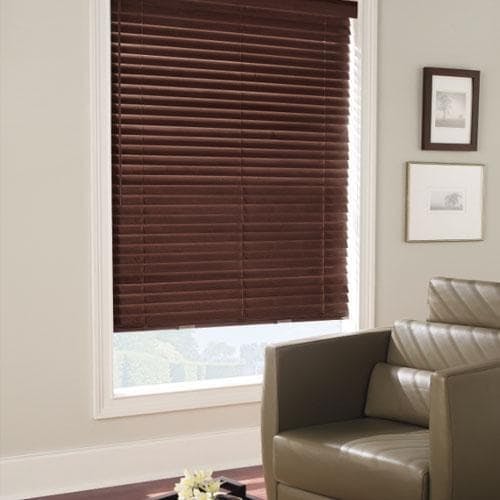 Levolor 2 Inch Premium Wood Blinds
For Focal Windows. Highlight beautiful windows in your home with the clean lines of a cordless blind or shade. When raised, cordless blinds are practically invisible. No dangling cords get in the way of a beautiful view.
When To Think Twice About Cordless: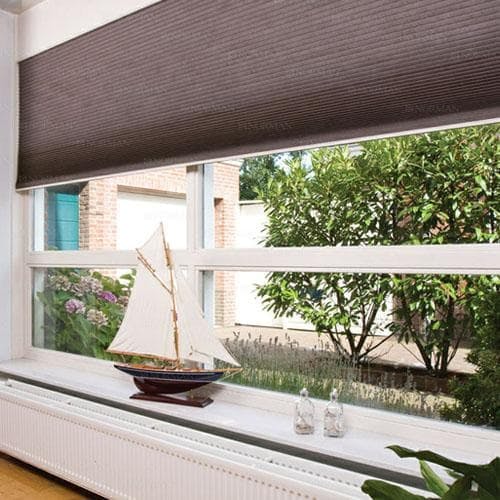 Wide Windows. A continuous cord loop is recommended for shades over 120 inches wide. This lift system evenly distributes the weight of the shade to the cord for less labored operation. Because a shade of this width would require two people to raise and lower it evenly, cordless is not recommended.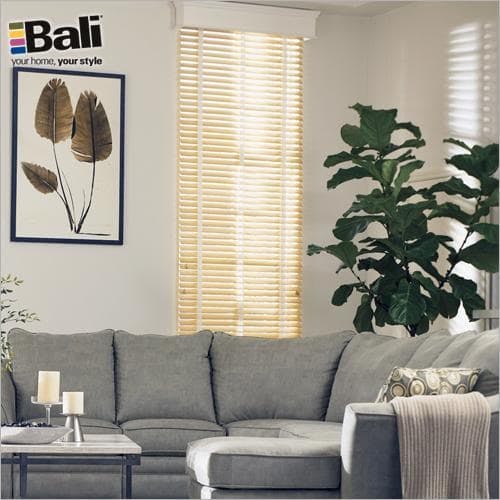 Bali Northern Heights 2 Inch Wood Blinds
Windows Behind Furniture. Because cordless shades are raised and lowered by moving the bottom rail, cordless is not recommended for situations where the bottom half of the shade is obstructed. Cords allow a shade to be operated regardless of furniture in front.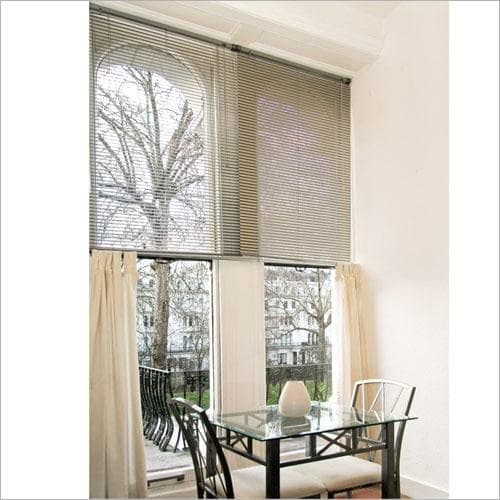 Blinds.com Brand 1/2 inch Aluminum Mini Blinds
High Windows. Blinds out of reach can't be operated with a cordless lift system. Corded or motorized blinds are recommended in these situations. A good rule of thumb is to only use cordless when you can reach the top of the window without a ladder.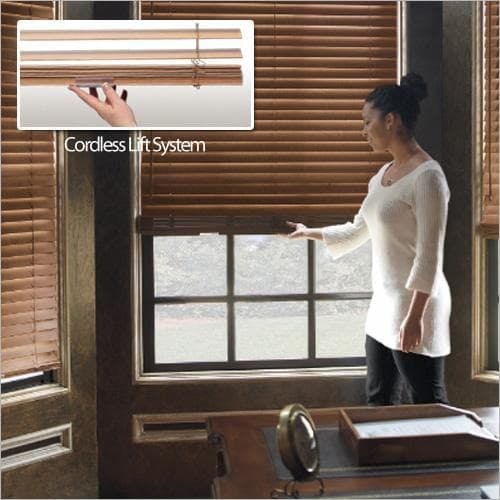 Levolor 2 Inch Premium Wood Blinds
If Lifting Is Difficult. While many of our shades are lightweight, if you're not as strong as you used to be, you might want to think twice about cordless. A continuous cord loop requires the least effort to operate and is a good alternative for those with lifting restrictions.
More Questions?
Get advice for cordless window coverings, or any other window decorating query by giving us a call at 800.505.1905. Connect with us on Facebook, Twitter, or Pinterest for more decorating tips and window help.