Shutters last a lifetime and do amazing things for your home's retail value. However, there's something you should consider before you put shutters in every room in your home.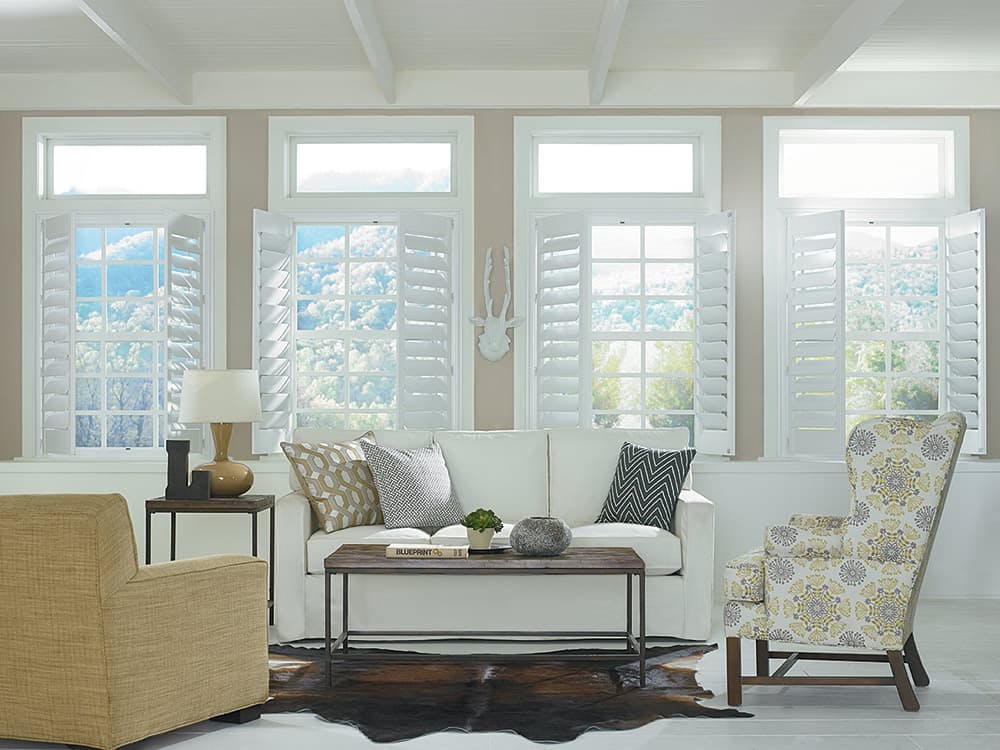 Kitchens and bathrooms have changing temperatures and humidity that can make them a dangerous place for all-wood window treatments. But don't worry, you can still get a matching look for your home with Faux Wood Shutters.
What are Faux Wood Shutters Made Of?
The big question is, "What are Faux Wood Shutters made of?" and what is this magical substance that makes them so durable?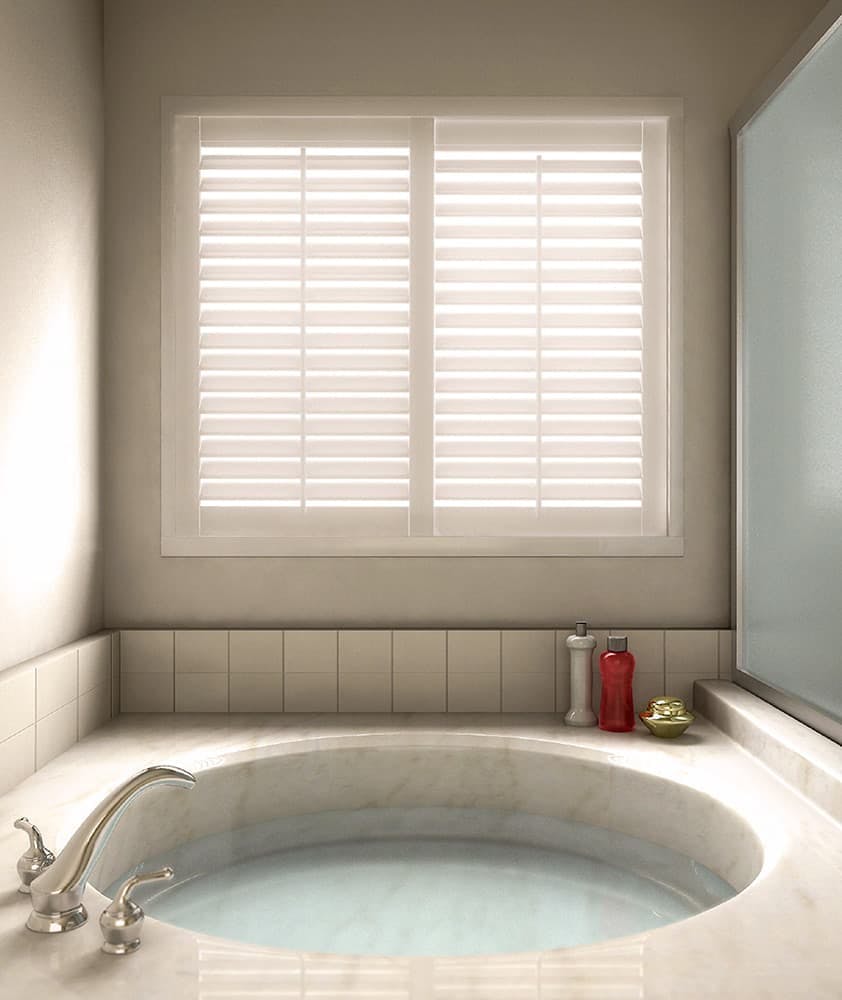 We've Got Answers!
Faux Wood Shutters can be made with part or all manmade materials which are perfectly safe in even the harshest environments. The two most common materials are wood core faux wood and hollow core PVC.
Hollow Core Faux Wood Shutters
Hollow core faux wood shutters are the less expensive option of the two, but that doesn't mean you're sacrificing quality. These shutters have unique features that make them a great choice on their own.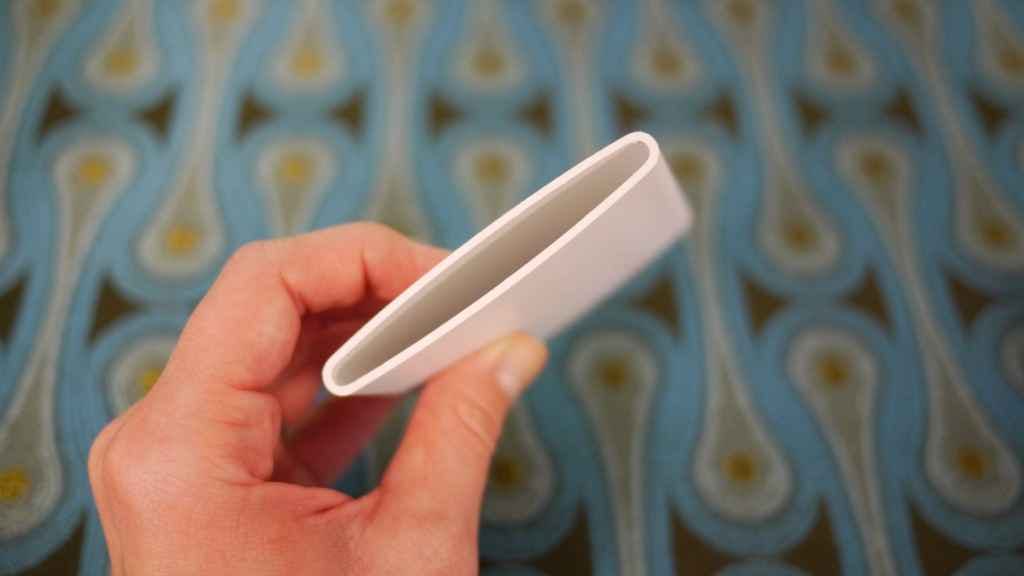 These shutters are lighter in weight, so they're great for larger windows or for homeowners with arthritis who need something easy to operate.
They're also a great choice if you want to lower your heating bill. The hollow center provides incredible insulation when the louvers are closed. Air is trapped inside the negative space and slows temperature exchange to the outside.
The hollow core faux wood shutters Blinds.com offers are the Economy Faux Wood Shutters.
Woodcore Faux Wood Shutters
Woodcore faux wood shutters are very similar in construction to woodcore faux wood blinds. They have a particle board-like wood pulp center that is wrapped with a crazy durable polymer coating.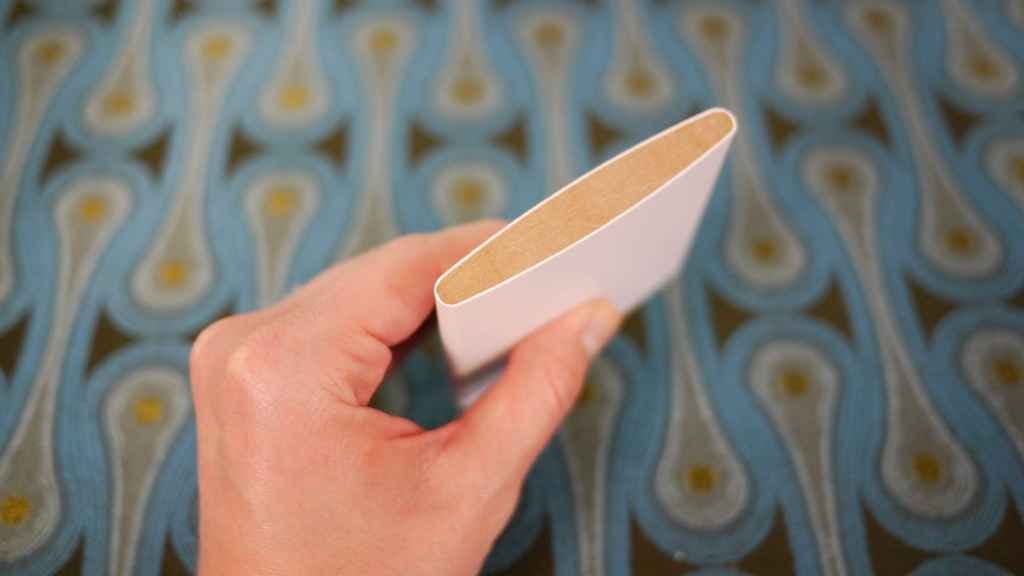 The rigid center gives these shutters amazing durability and the outer PVC layer means you can clean them with soap and water with no risk of warping or cracking.
If you want the solid feel of a real wood shutter for the kitchen or bathroom, this is the perfect choice. This style is available with the Blinds.com Woodcore Faux Wood Shutter and Blinds.com Composite Shutter.
For the same water resistance and a smaller price tag, try Faux Wood Blinds.
Want Designer Help Ordering Faux Wood Shutters?
Start browsing Shutter styles at Blinds.com. When you find one you like, give one of Blinds.com's window experts a ring at 800-505-1905. Shutters can be a bit complicated to order and we want to make sure your windows turn out just right.