Brittany Jepsen from The House that Lars Built just revealed her STUNNING kitchen makeover and we couldn't be more obsessed. After seeing her nursery reveal with floral wall murals and office upgrade with a hand painted geometric floor, we thought she couldn't do better, but her transformation of this tiny, dark kitchen blew us away.
The basement apartment kitchen started as a dark galley with heavy wood cabinets, laminate flooring, and worst of all - mini blinds on their last legs.
Brittany Says:
"A huge part of the problem was our metal, mini blinds. Yes, like the ones in a college dorm room. They were very fragile, difficult to work with, and cheapened the whole space."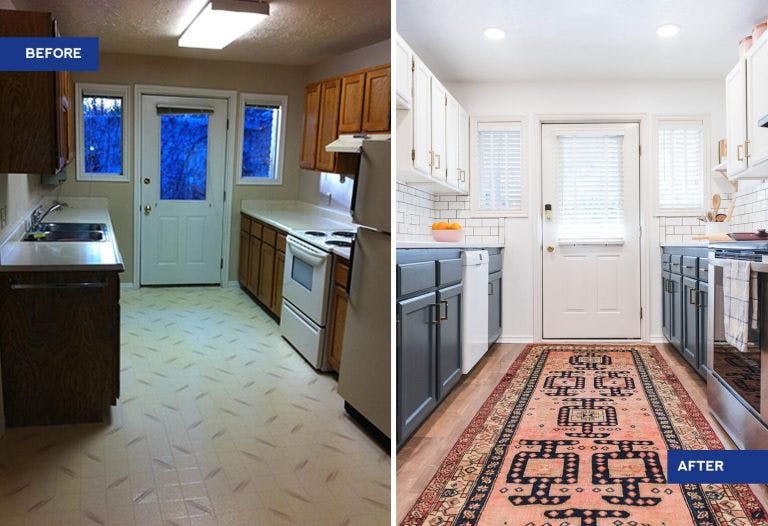 A big challenge for Brittany was finding a window treatment that would make the most of the limited natural light in the dark kitchen.
Brittany Says:
"The kitchen is tucked into the corner of our house where there's only late afternoon light. With such a small kitchen, we need all the natural lighting we can get."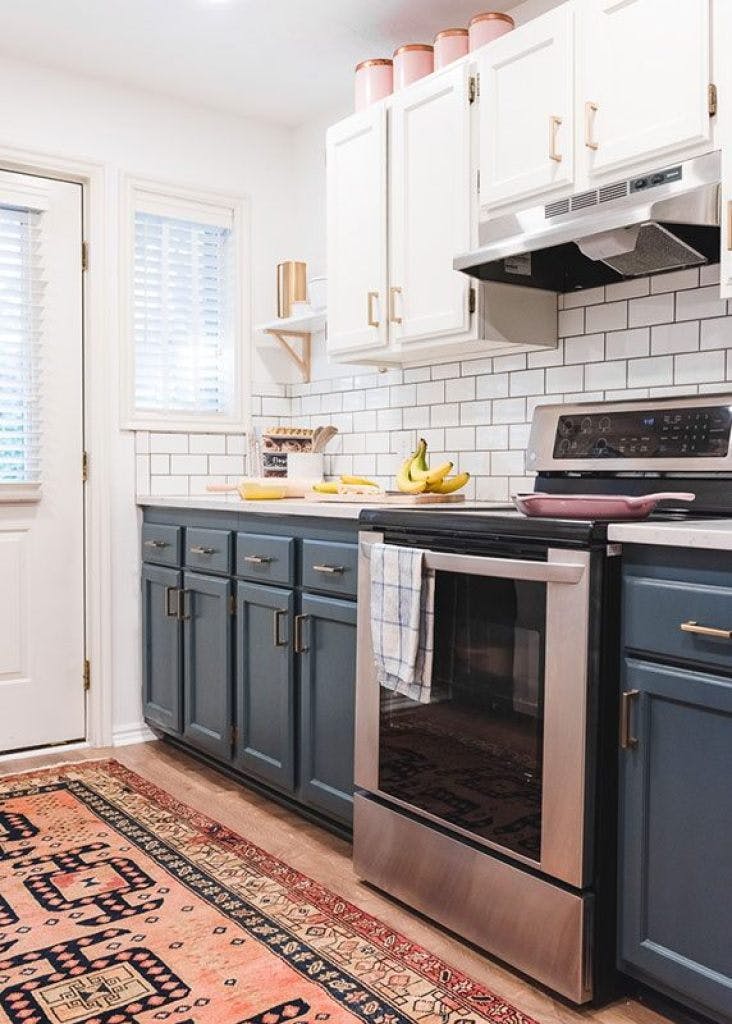 To give the kitchen a brighter feel, Brittany painted the wood cabinets white on top and went with a soft navy for the lowers. New countertops, a classic subway tile backsplash, and updated flooring completely transformed the space. Pink accents and a lush Persian rug add just the right pops of color.
The only thing left was to update the windows and ditch those mini blinds once and for all.
How to Maximize Natural Light in a Small, Dark Kitchen
To brighten up the space and add more polish to the windows, Brittany selected the Blinds.com Premium 2 Inch Wood Blinds in White with Cloth Tapes in Snow.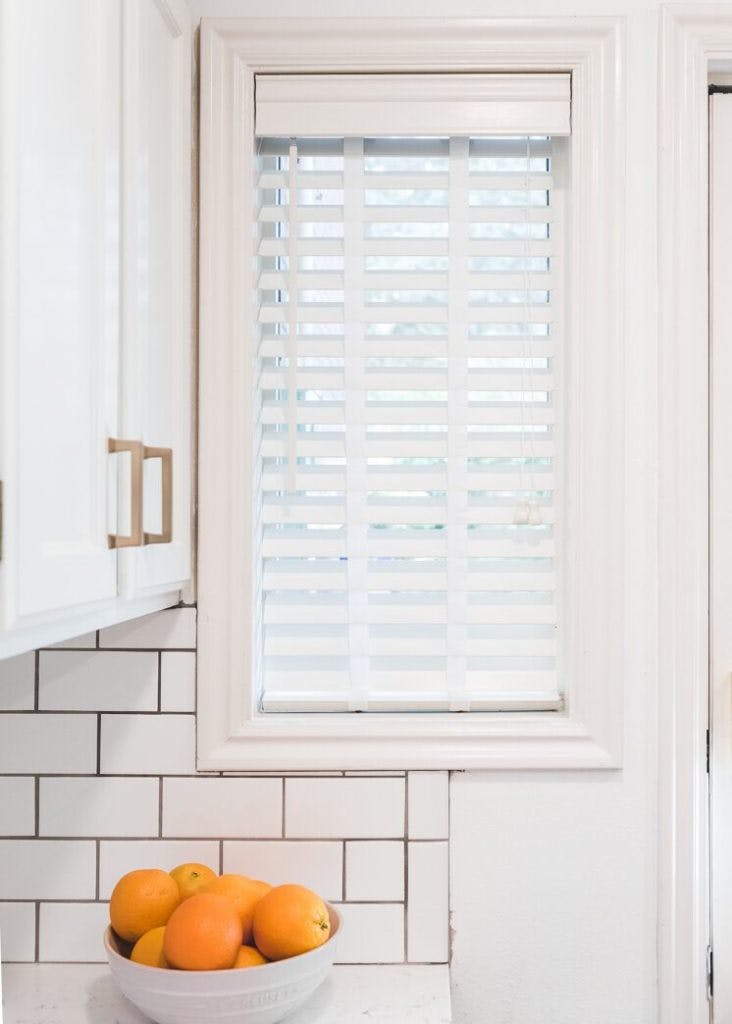 Brittany Says:
"We chose the Blinds.com 2" Premium Wood Blinds in White and I'm in love with them! They keep the room light and airy and are a cinch to control. We used to not even raise our old blinds because they were such a pain to maneuver. Now we constantly have light flooding in which is such a game changer! I also chose to include the cloth tapes in white which gives a very classy look to the blinds."
Cloth tapes give the blinds a more traditional feel and add charming detail to such a small window. Brittany's windows are a perfect example of how white blinds and thick window trim can look a whole lot like higher-end window shutters.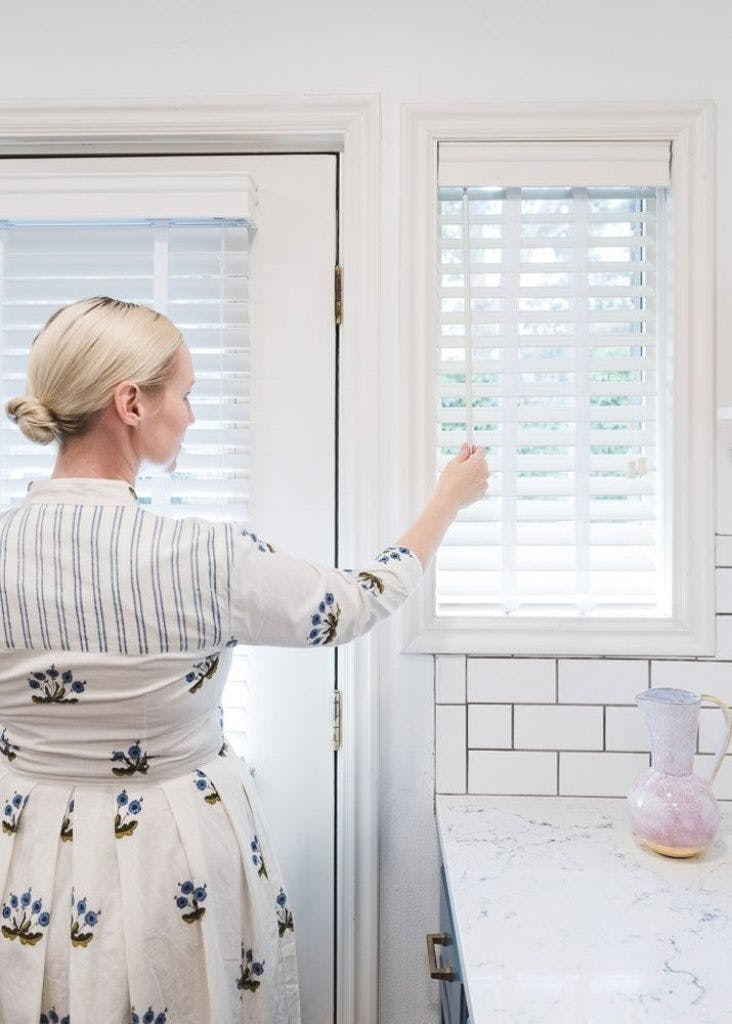 The two-inch wood blinds also give a unified look to the window in the back door. A clean white valance hides the hardware at the top, and hold down brackets keep the bottom rail anchored to the door so it doesn't swing when the door opens.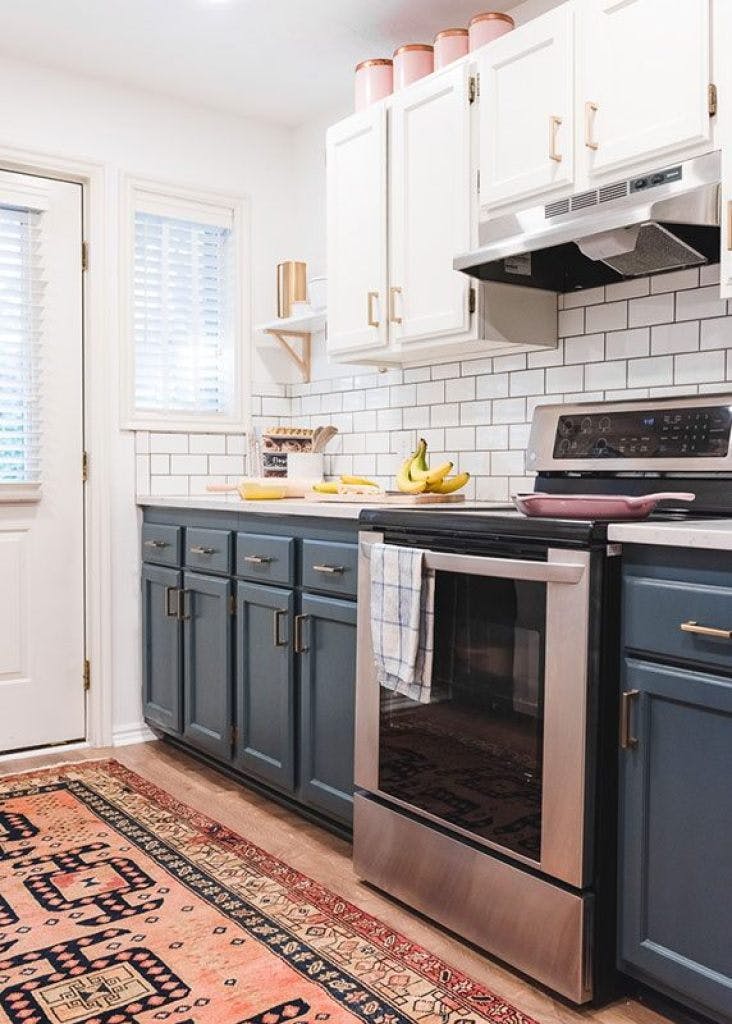 To further amplify the light-and-bright feel, Brittany got rid of the dated fluorescent light and replaced it with several can lights. They make the kitchen feel cheerful and provide practical task lighting for food prep.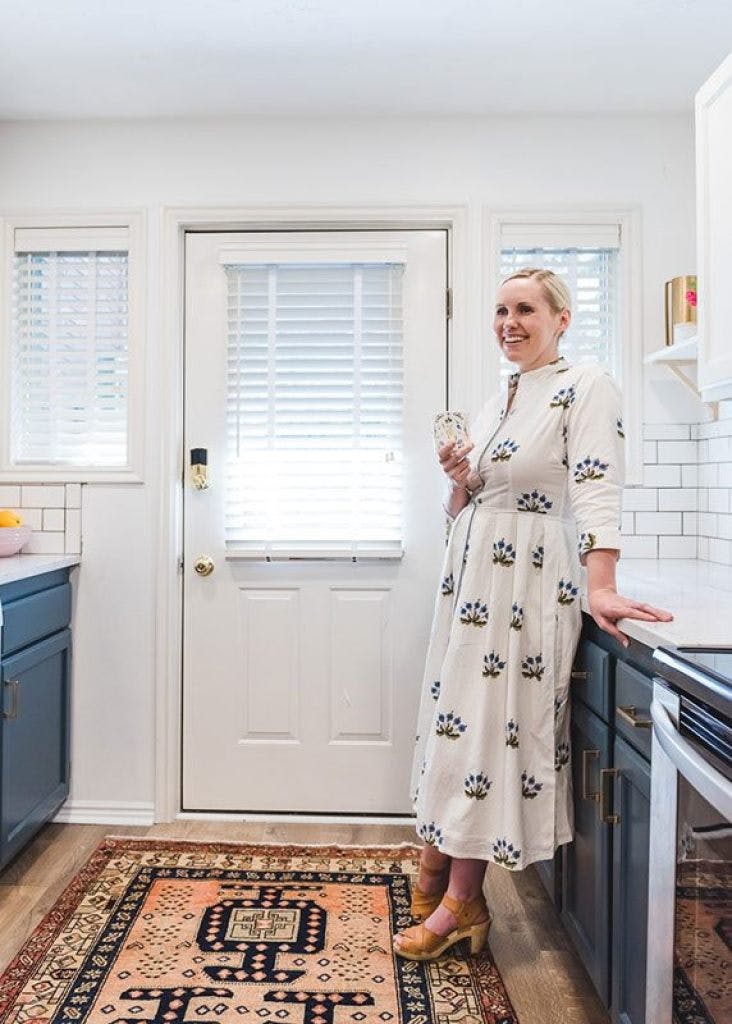 Brittany Says:
"With our new blinds we are feeling the light! And it feels GOOD!"
If you can believe it, the kitchen didn't gain any additional square footage but feels so much bigger and brighter, just with surface-level changes.
Get the Look!
Brittany chose Blinds.com Premium 2 Inch Wood Blinds in White with Cloth Tapes in Snow. To read more about Brittany's kitchen makeover AND get a special discount for her readers, check out her post, Small Space: Kitchen Renovation.
Botanical Nursery with Embellished Draperies from The House That Lars Built
The House that Lars Built Studio Gets Light (and Shade!) with 2-in-1 Motorized Shades
Upscale Office Makeover With Modern Roller Shades from The House That Lars Built