Today we're excited to introduce you to our new friend and today's guest blog author - Rennai Hoefer. We met Rennai on Instagram when she shared the amazing story about her quest to get her son's overheated nursery below 90° in the summer. We HAD to feature her amazing solution and share it with all of you. Take it away Rennai!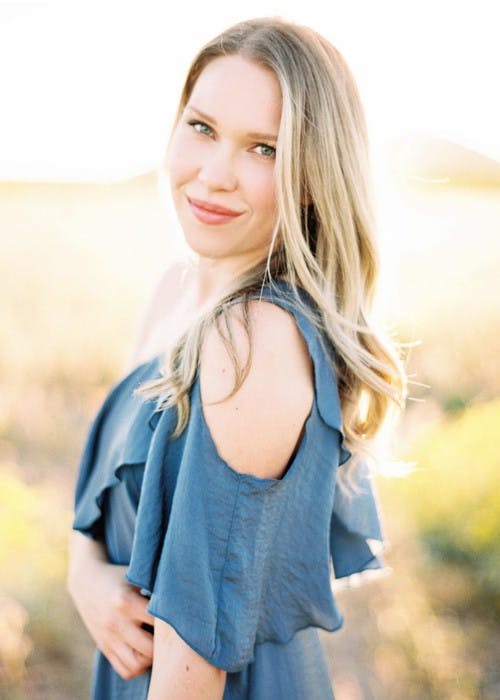 Thanks Blinds.com crew! I'm Rennai - a mother of three and family and lifestyle photographer based in Phoenix, Arizona. As a mom, I try to be vigilant with the products I bring into my home – making sure they're safe for my kids, affordable and meet our needs. I'm so excited to be taking over the Blinds.com blog today to share a little experiment I ran to cool off my son's nursery.  
Phoenix Mom Tests These Window Shades to Get Her Son's Nursery Cooler than 90°
Living in Phoenix, we get a lot of sunshine and a lot of heat. Being a photographer, I love light, and we bought our house a little over a year ago based on how much light it gets throughout the day. All the natural light also means some rooms get a little warmer from the sunshine, and by his morning nap, my baby boy Ezra's east facing nursery was hot!
Knowing summer was coming and the temps and our electricity bills were only going up, I started doing research on window coverings that would help with temperature control but also still allow that gorgeous light in. After looking at several options, I knew the only option that could do it all was a light filtering cellular shade, and the more cells the better.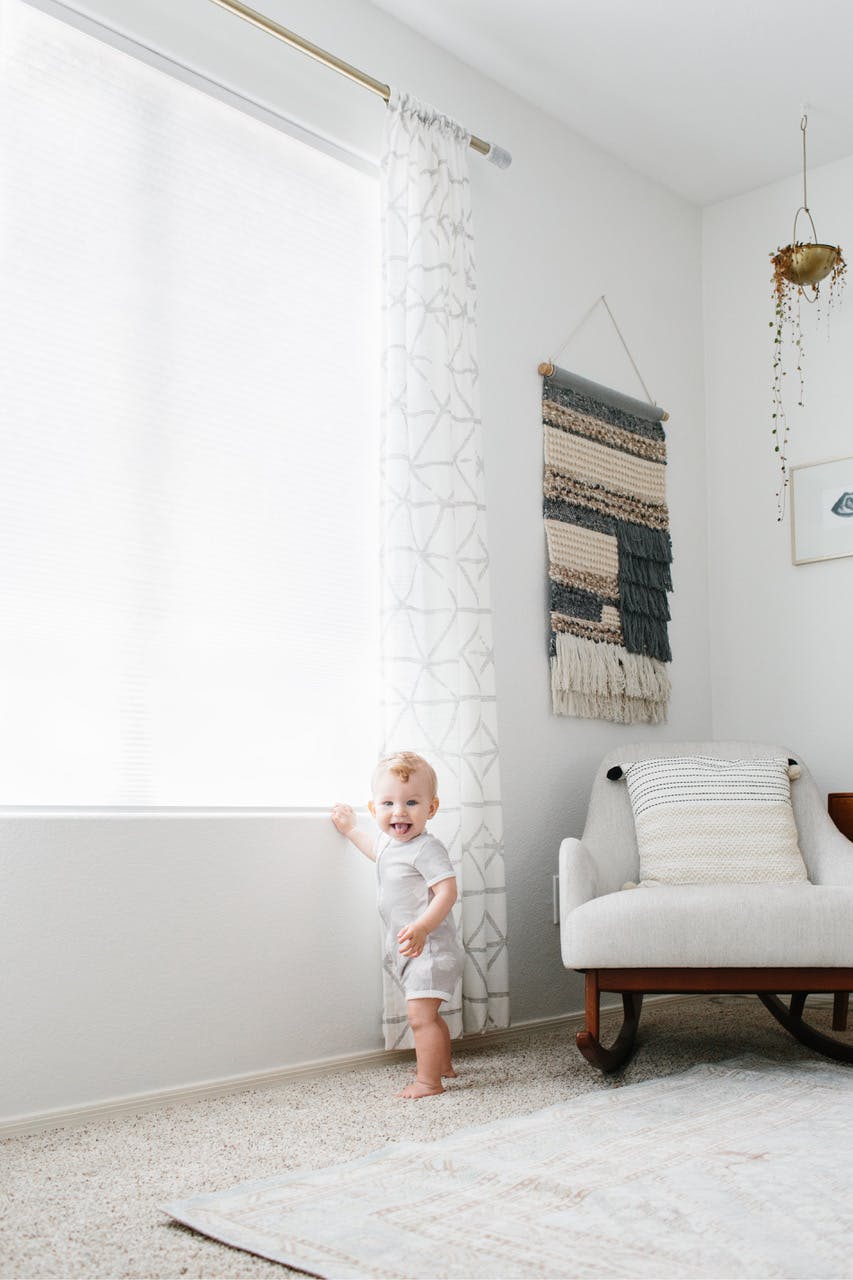 I started looking online at hardware stores and found some name brand shades with custom two and three cell options that were also cordless for child safety, but they were more than I wanted to spend. I then went to Blinds.com to see how the options and prices compared, and I was floored. Blinds.com carried the exact same product, with the same custom options, for literally half the price! The site was also much easier to use, because I could filter my search to only products that were custom, light filtering, with 2-3 cells and cordless - which I couldn't do on other sites.  
Thinking it was too good to be true, I went as fast as I could to compare side by side, with my exact specifications - and sure enough I could spend twice as much for the same thing by ordering through the hardware store or save with Blinds.com. I ordered the Levolor Light Filtering double cell shade in snow color, so the light coming in would still be clean and natural.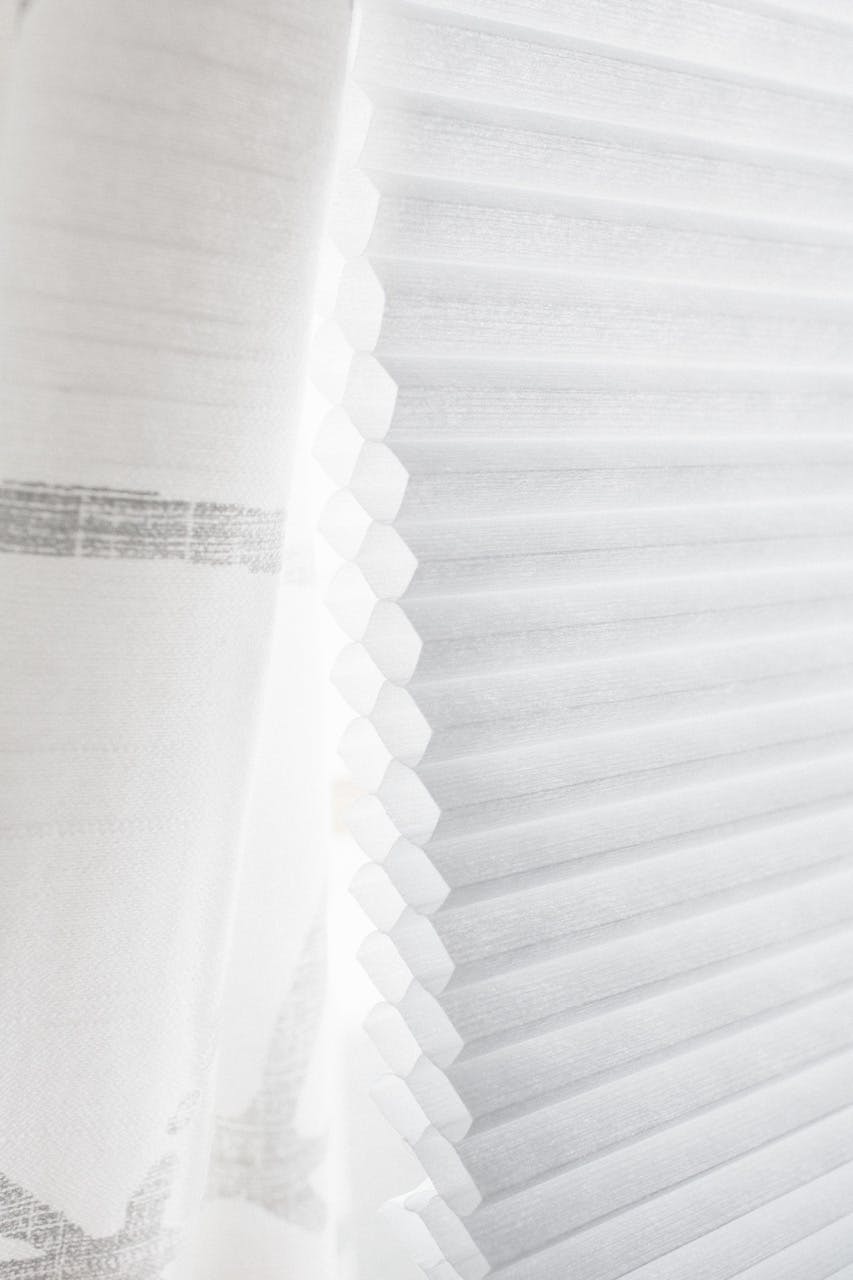 While I waited for my shades to arrive, I started collecting temperature data from my baby monitor at the warmest part of the day in our nursery, and comparing it to the outside temperature and the inside cooling temperature. I wanted to find out if these shades  would really block heat like the website said - especially before I bought them for other rooms in the house.
In the middle of the day, Ezra's room was an average of 10-15 degrees hotter than the temperature inside or outside! We keep our inside temperature set to 78F most of the day, and when I took these screen shots in May, it was 78F outside but 89F in his room!
When my order arrived, I couldn't wait to see what difference the shade would make. I installed them myself, while my husband was at work and Ezra played on the floor next to me. It was so easy!
The sun was beating in on me as I installed it, and as soon as I pulled the shade down I felt instant relief from the heat. Over the next week I watched excitedly at nap time to see the temperature comparison, and it worked! Ezra's room temps decreased by nearly ten degrees, and we still get plenty of natural light. The whole process couldn't have been easier and I am so happy we found a solution to help insulate our son's nursery, save us money, and for less than anywhere else!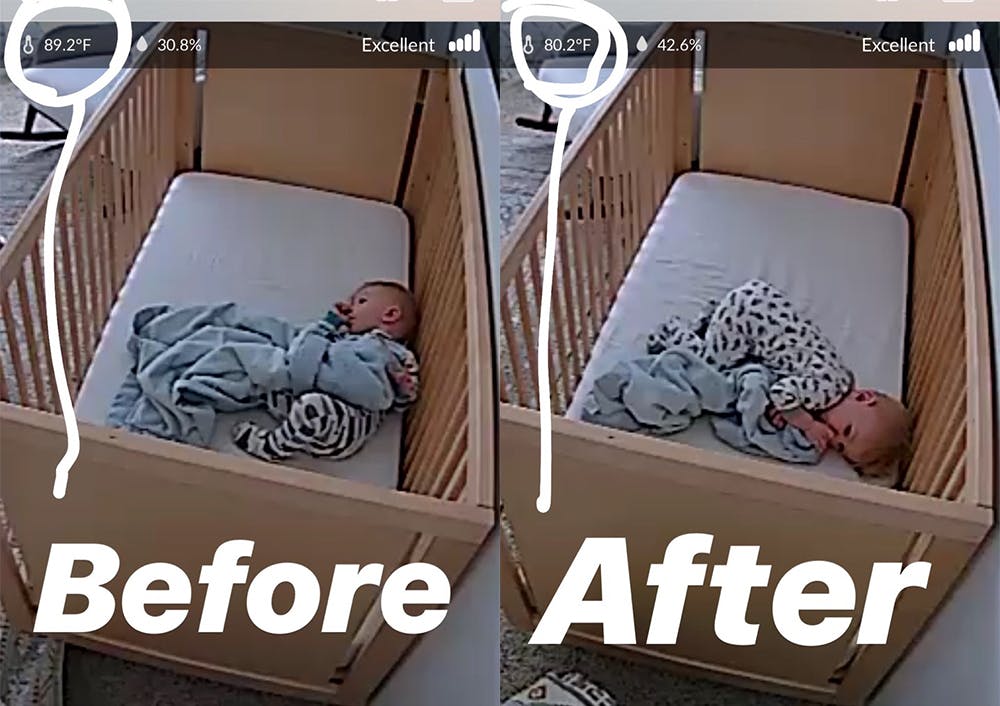 Thankyou so much, Rennai! Be sure to check out Rennai's Instagram (@Rennaihoefer) and her website RennaiHoefer.com. You can get Rennai's exact look here: Levolor Light Filtering Cellular Shades. Also check out the Levolor Blackout Cellular Shades for more light control!
Have questions?
Talk to our Design Experts about how you can better insulate your windows and make your home more energy efficient. Give us a call at 844-551-3769, send us an email or chat!
More on Energy Efficiency and Light Control:
The Ultimate Secret to a Perfect Night's Sleep
Five Ways Your Home Is Losing Energy
How To Choose the Best Window Treatments For You