As the #1 online retailer of custom blinds in the country, we're the experts when it comes to knowing which window coverings are the most popular. As a result, we've had the pleasure of working with several creators in 2022 and played a role in refreshing their homes with gorgeous, custom window coverings.
From Motorized Roman Shades to gorgeous French Pleat Drapery, we've seen influencers design stunning looks and wow their audience with our window coverings. They've remodeled kitchens, living rooms, kids' rooms, and even their tiny homes with our custom window treatments.
We've seen several daring, unexpected looks and some that made us wish they were our homes. Take a look below as we share which window treatments your favorite creators couldn't get enough of last year.
1. Own the Show With Woven Wood Shades
Woven Wood shades have been a fan-favorite window covering for years, and we understand why. They're gorgeous to look at and really transform a room. @tuxedofarmhouse refreshed her guest bedroom with our SouthSeas Woven Wood Shades and Easy Classic Pleat Drapery, and the photos speak for themselves.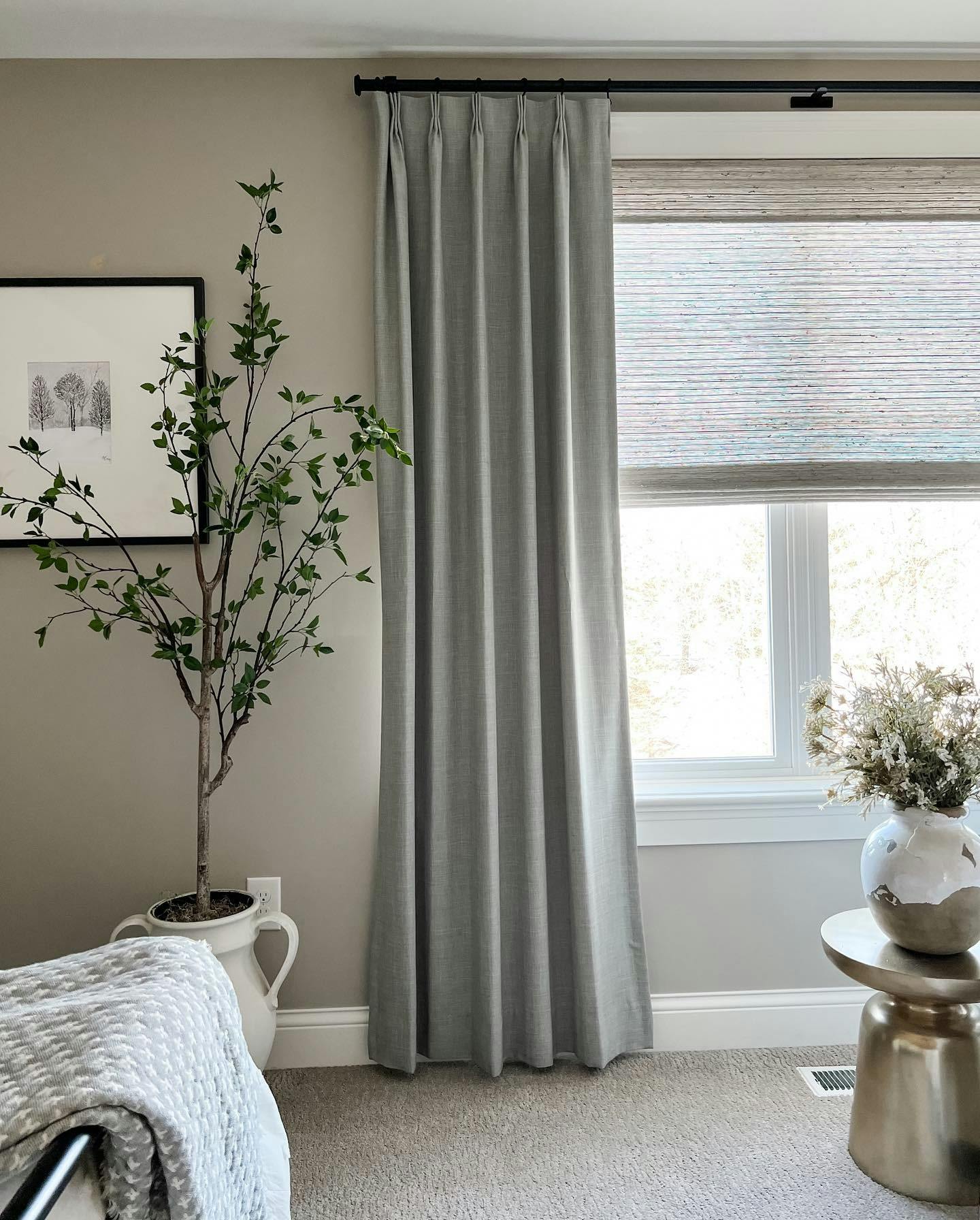 Woven Wood Shades add incredible texture and character to a room since they're not your traditional faux wood blinds. Instead, they easily give a room a fresh, designer look that can sometimes be difficult to achieve. Woven Wood shades also offer a versatile and truly unique style since no two are alike -- the natural variations of each shade give your space exclusive style and charm. Additionally, the range in natural materials such as jute, bamboo, reeds, and more give you the freedom to create a subtle pop of color and texture or go bold for unexpected and eye-catching decor.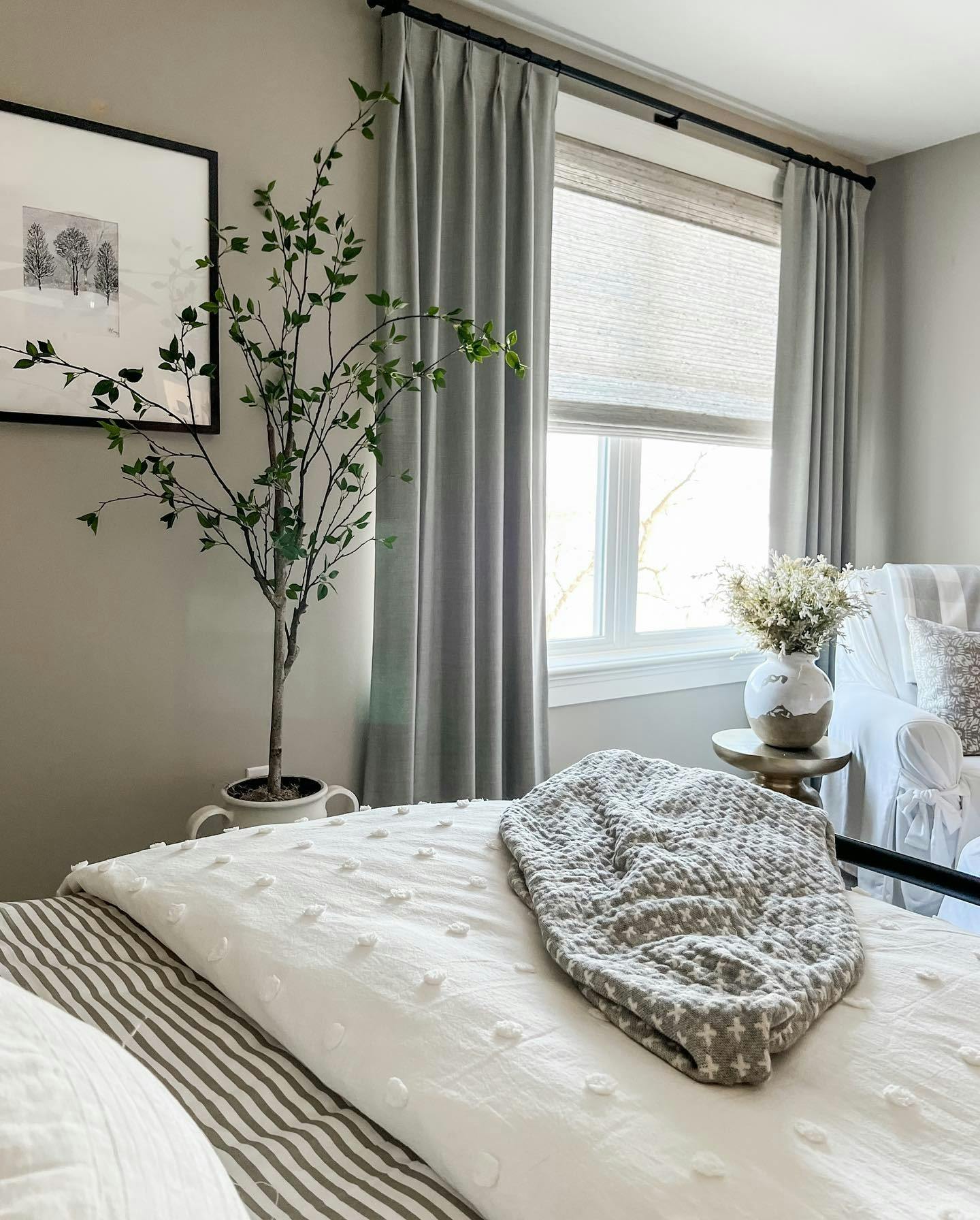 Photos via @tuxedofarmhouse. Pictured: Premium Woven Wood Shades in Bennett Mist and Easy Classic Pleat Drapery in Rio Stone.
2. Romanticize Roman Shades
Roman shades are another window covering we've seen influencers use to create stunning looks. We've seen nearly every design style you can imagine, from full contemporary, glam bedrooms all the way to modern, minimal nurseries.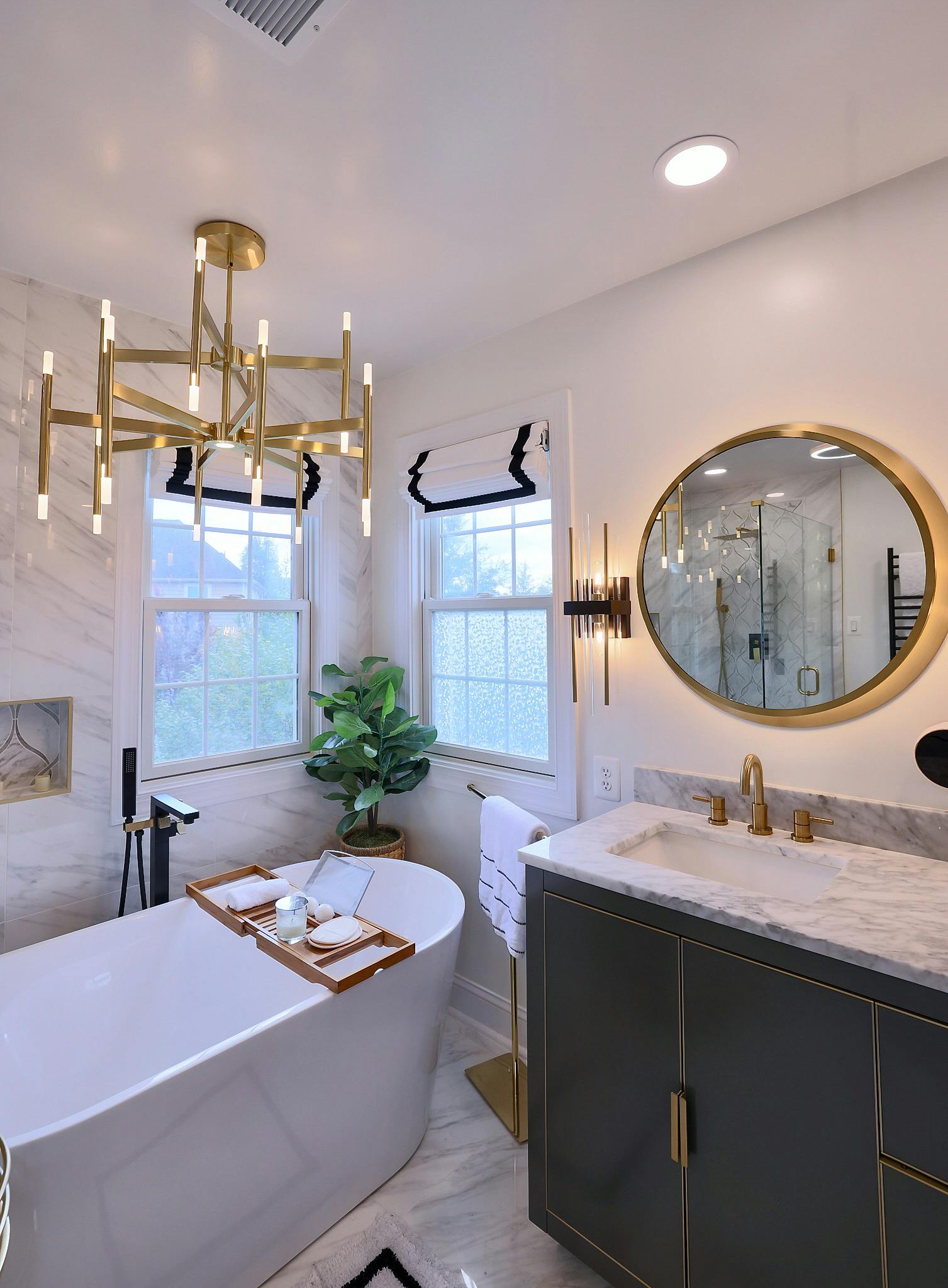 @Mojisstyle went with classic black and white Roman shades, though there's nothing cookie-cutter about her bedroom. The busy mom of 3 needed convenience, but wanted to maintain style in the process. After working with our Design Consultants, she ultimately landed on Motorized Roman shades. The Motorized Romans gave her the elegant style she wanted along with the option to use her phone or voice control to open her shades. See her Roman shades in action.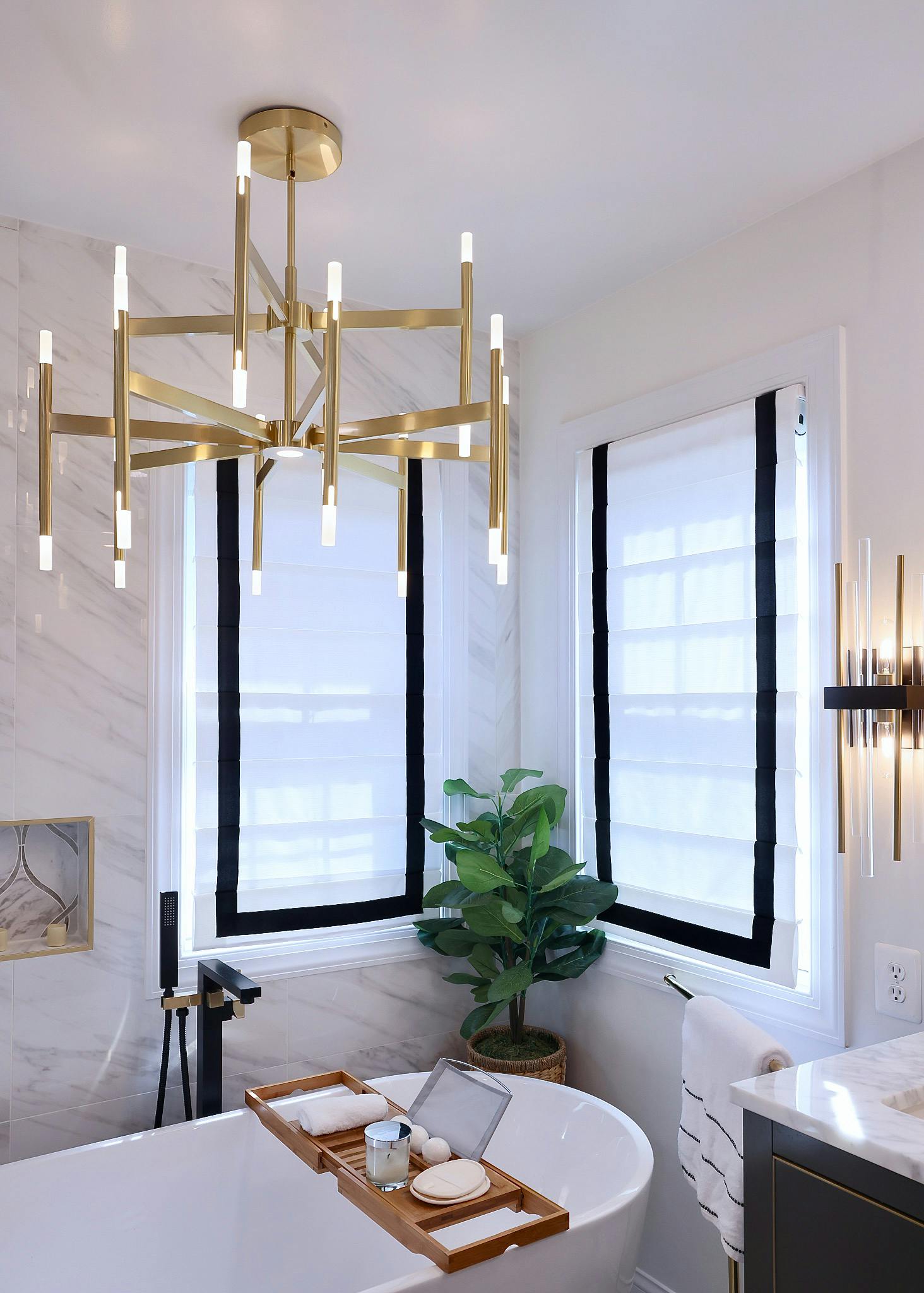 Photos via @mojistyle. Pictured: Motorized Premium Roman Shades in Rio Winter White.
3. Drooling Over Drapery
We've seen so many great images of drapery this past year, it's difficult to narrow down our favorite window covering looks. @KinandKasa decorated her dining room with our French Pleat Drapery and it was the perfect addition to finishing her holiday decor. See how she put the entire holiday look together.
Drapery accentuates large windows and makes them the room's focal point. In addition, the cascading fabric in a bold, vibrant color adds just the right amount of drama to really make a statement in @kinandkasa's dining room.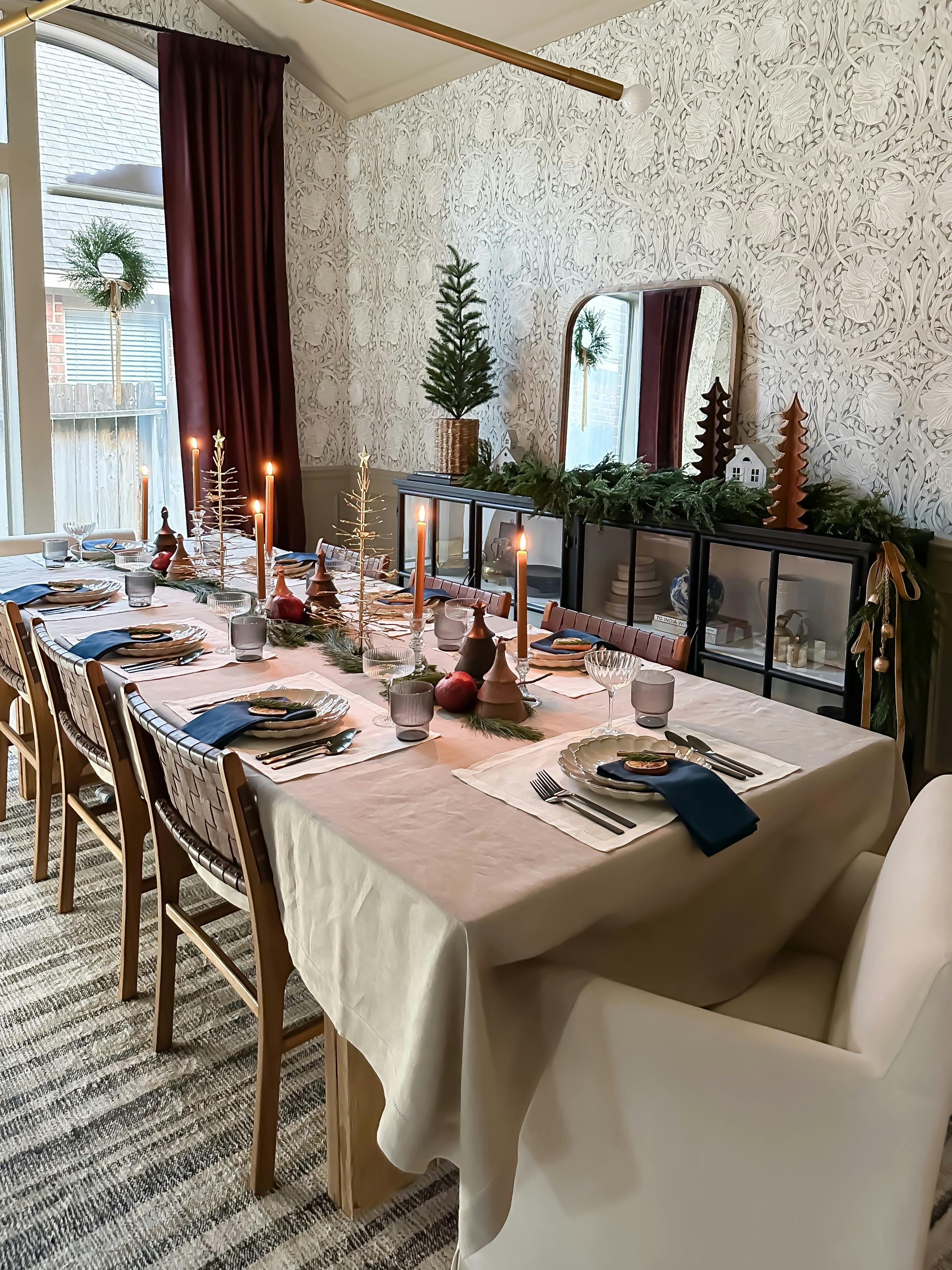 Photo via @kinandkasa. Pictured French Pleat Drapery in Cotillion Merlot.
First, we showed you how @KinandKasa created a dark, moody look with draperies; now let's switch things up with a light and airy drapery look. One of our favorite Midwest influencers, @MargaretofYork, effortlessly pulled off this coastal farmhouse design in her living room.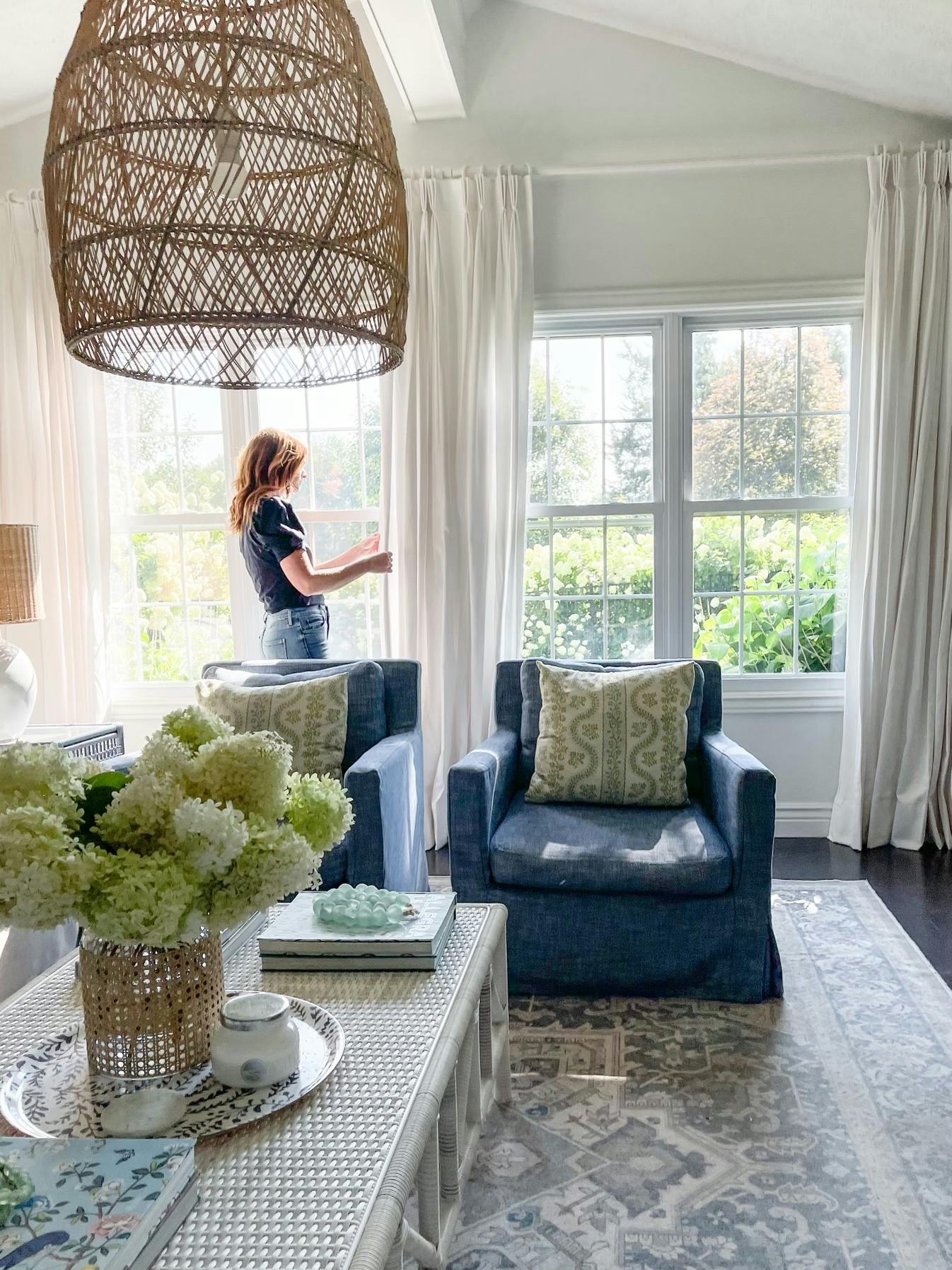 Photo via @margaretofyork. Pictured: French Pleat Drapery in Sorrento Mica with banding in Sorrento Camellia.
One of our favorite parts of this look is how the drapery adds dimension to this space, making it appear larger. Margaret is a pro at designing beautiful looks, so this gorgeous living room refresh came as no surprise.
4. Motorized Roller Shades Are a Must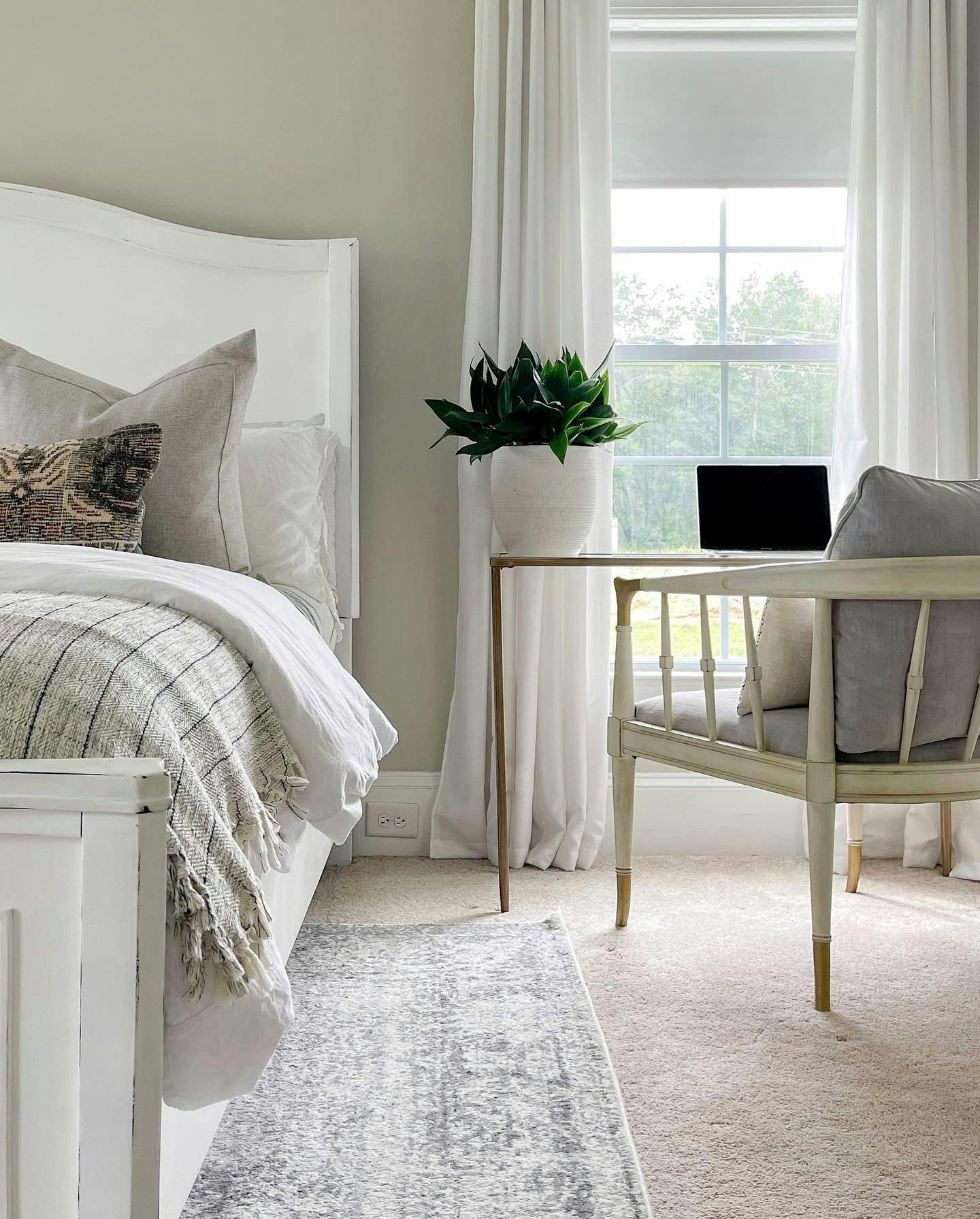 These aren't your grandmother's roller shades. In 2022, many of us worked from home, and our bedrooms doubled as our offices. DIY maven @makinghousehome made her bedroom multi-functional and incredibly stylish (in our opinion) with Motorized Blackout Shades. After the hustle of a busy workday, she can sleep soundly through the night with Blackout shades she controls with her phone. Check out her Motorized Roller Shades in action.
Photo via @makinghousehome. Pictured: Motorized Blackout Roller Shades in Rainier Snowfall.
5. Five-Star Outdoor Entertaining
Outdoor entertaining has become the preferred way of gathering. So, we helped influencers bring their outdoor living dreams to life with our custom outdoor shades. With help from our Design Consultants, @LGQueenHomeDecor's patio looks like a page out of a magazine.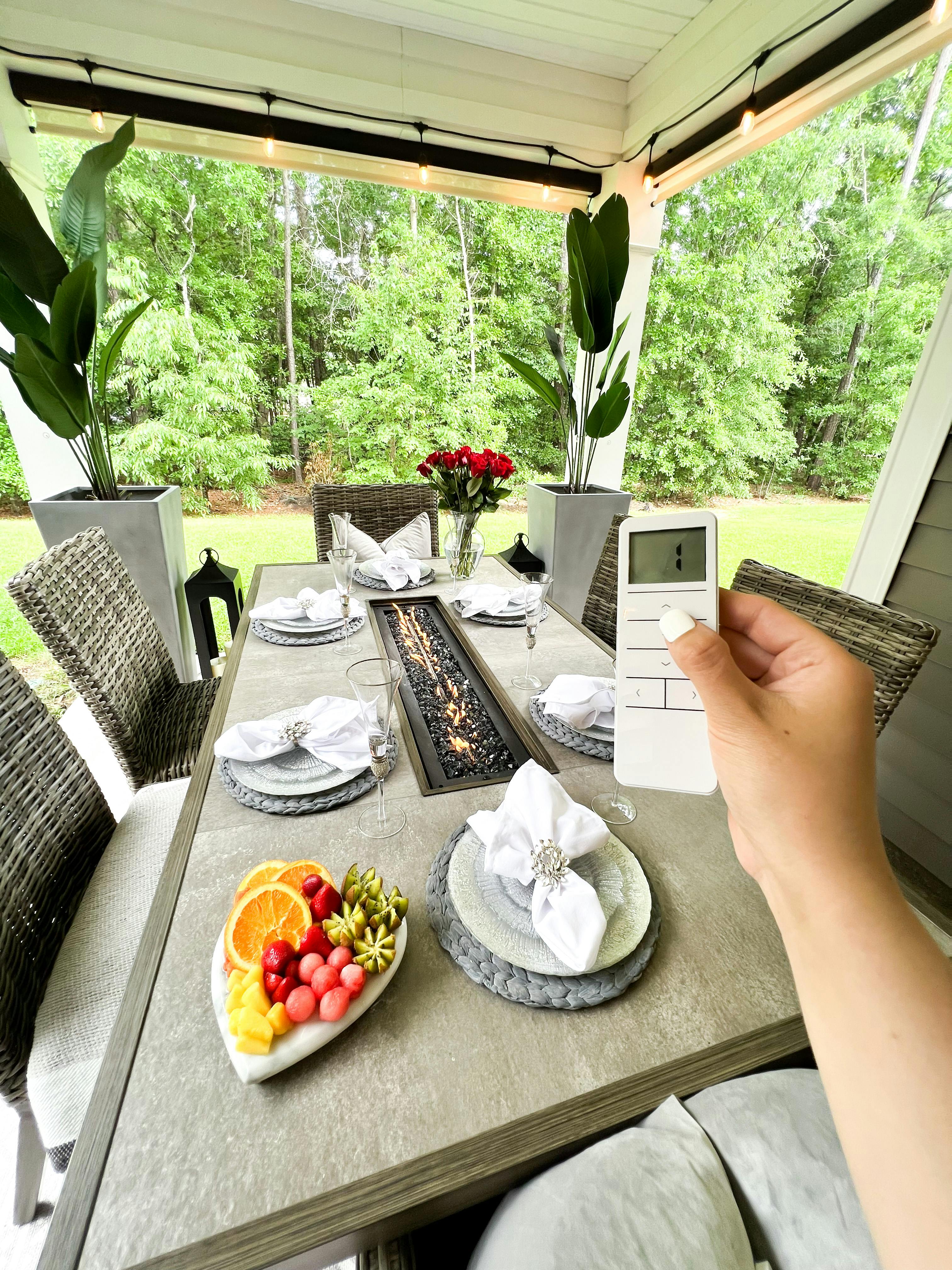 Linda used our Motorized Heavy Duty Outdoor Solar Shades to help block glare on her patio, and now she has more privacy in her backyard while her guests can stay cool during outdoor dinner parties.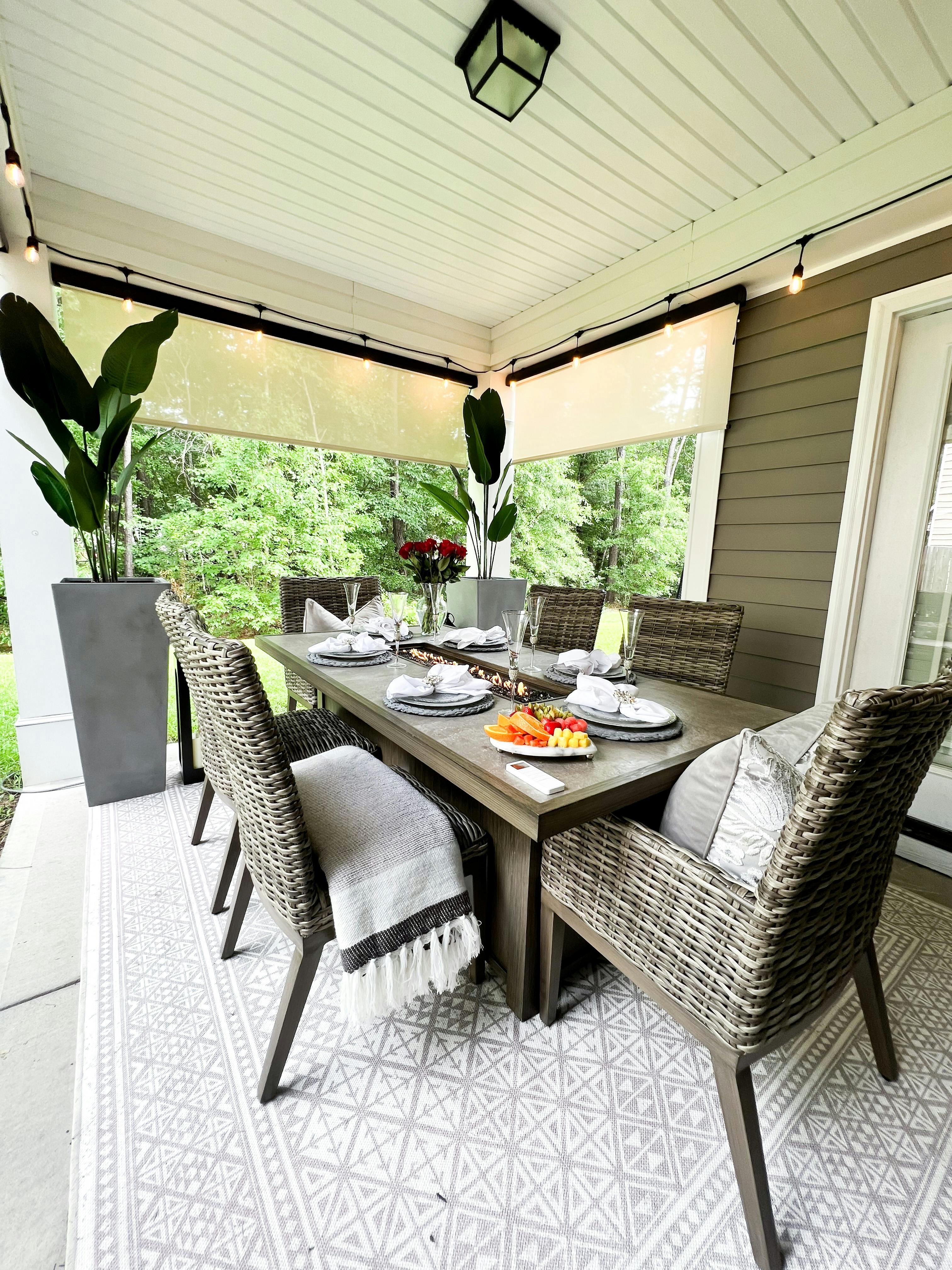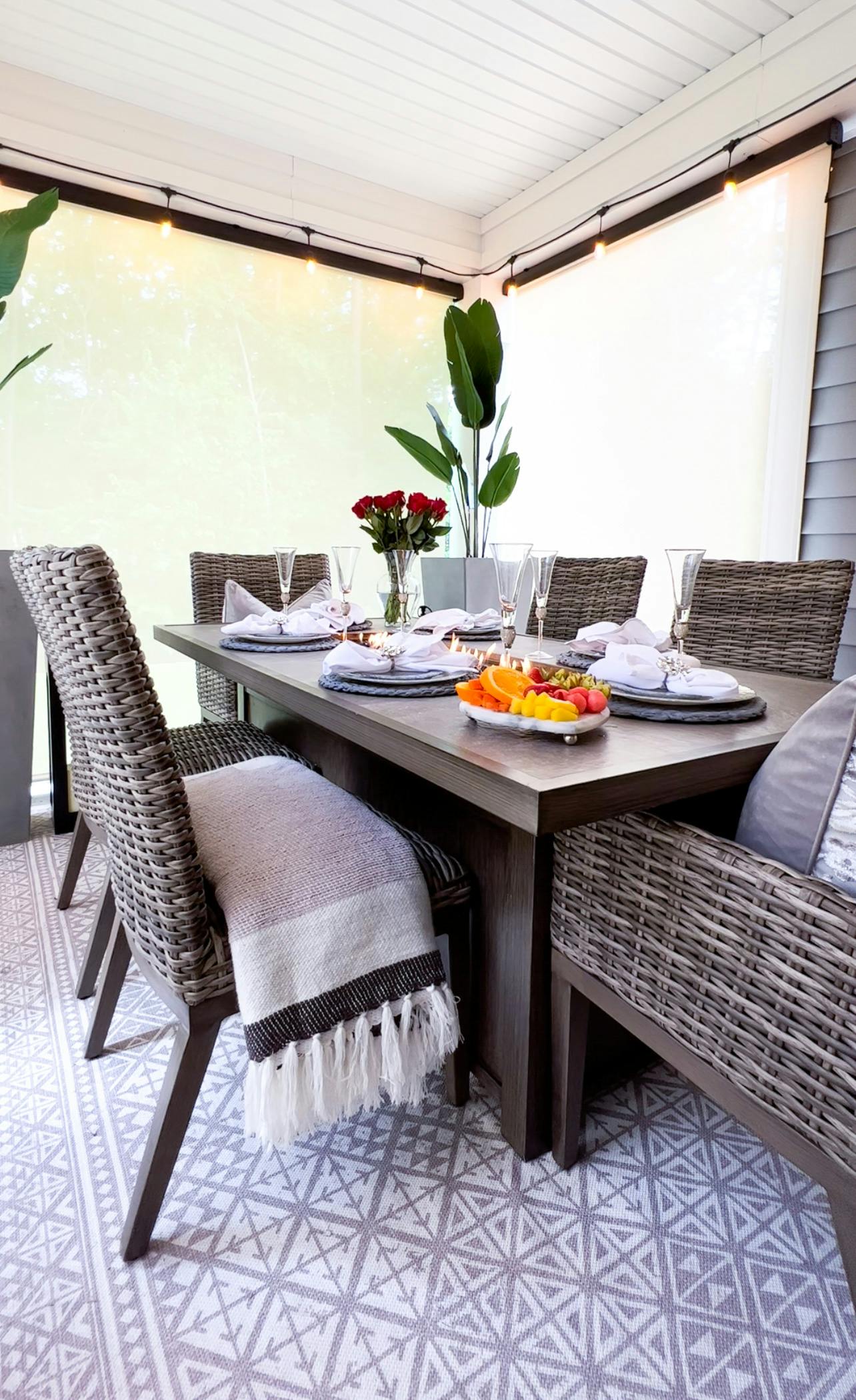 Photos via @lgqueenhomedecor. Pictured: Heavy Duty Outdoor Solar Shades in Capri 8% with Motorized Lift.
Want More Influencer Picks?
7 Decor Trends You're Going To See Everywhere in 2023
Step Inside Nina William's Coastal Farmhouse Bedroom with Solar Shades
How to Achieve Modern Design with Roller Shades
The House That Lars Built Gets Major Studio Upgrade with Blackout Roller Shades